GoXLR is software for professional streamers that is a powerhouse in itself. It does not just work as a voice changer but also as a voice studio. But, not everyone likes GoXLR, which is why we are here with 10 GoXLR alternatives.
MagicMic, MorphVox, Voicemod, and a lot more software could take the place of GoXLR because they are just as efficient. But is GoXLR software actually bad, and do you need to replace it? Let's start with its reviews.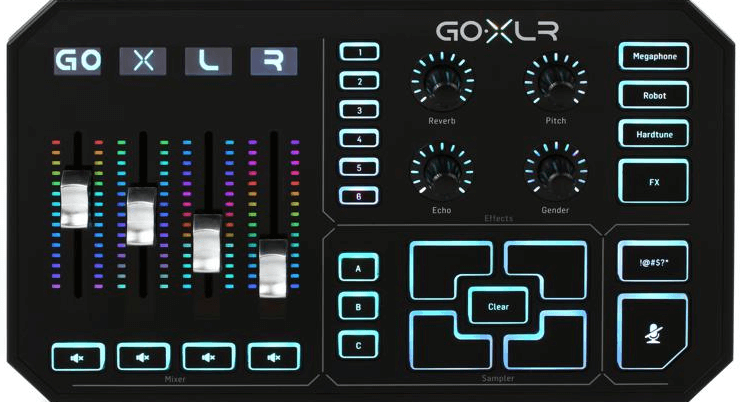 Part 1: Real Reviews of Goxlr Software
GoXLR software itself is great software, and most people love it, but the only problem it actually has is in its price. Though it is very convenient and people who use it regularly say that it is worth its price.
If you are a professional streamer, you might want to invest your money in a good place, and GoXLR is perfect for you.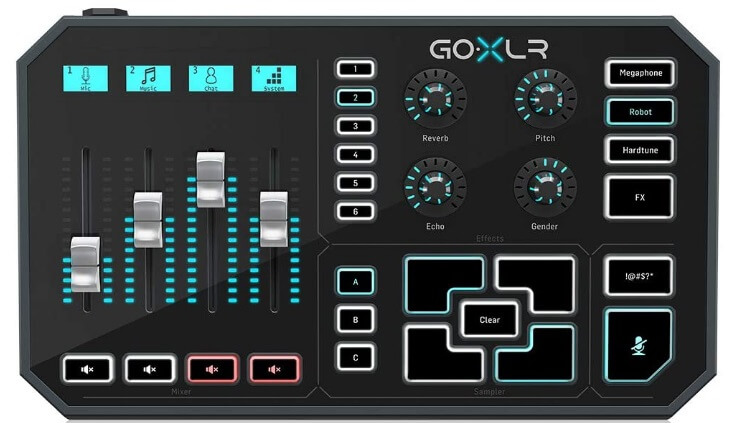 It has so many features and such an efficient audio interface that makes it easier for you to think and make music. People who do streaming and broadcasting say that this software is great and gives you impeccable control over your voice.
Features:
It gives control over the voice in real-time

It connects to a recording device

The operations go really smooth

Allows you to do sample recording in real-time
Cons:

It is too expensive with over 500$

Not easy to use for beginners
Customer Reviews
According to Goxlr voice changer presets, Reddit customers find it a perfect software for everything they need, like most things you need during live streaming. It does not take long to load, and it works flawlessly with your streams. So, customers gave it pretty positive reviews overall.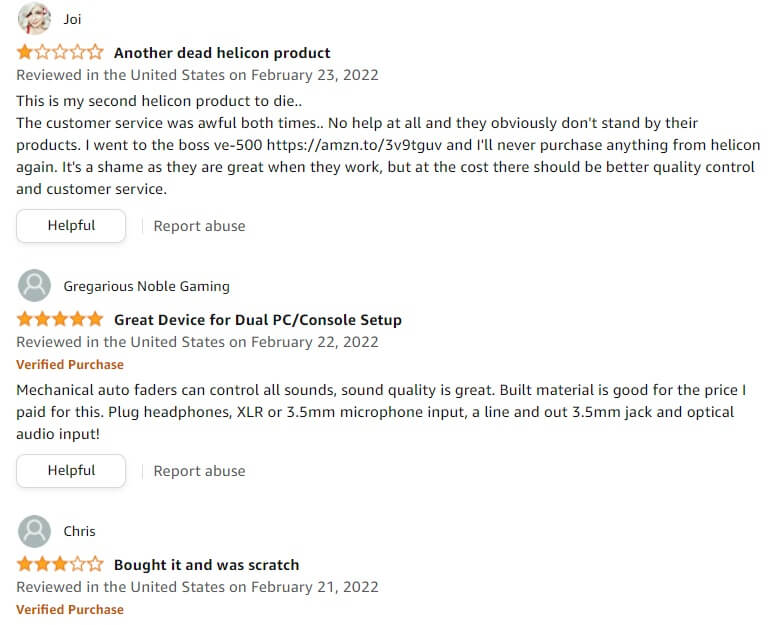 Part 2: Best 10 Alternatives to Goxlr Software
Even though GoXLR is pretty good, it still has some drawbacks, which is why we have found its perfect alternatives. So, let's get into it:
This voice changer is used for fun and for professional use with its efficient voice studio and sound editing features. It offers more than 200 voice effects, and you can also transfer sounds directly to the software from local storage.
It works with both Mac and Windows, and it has to be our first choice when it comes to GoXLR voice changer alternatives.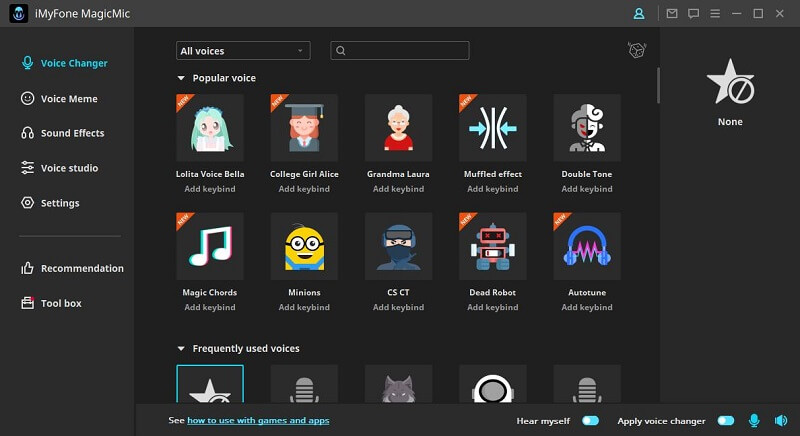 Features:
Offers more than 500 sound effects

Can add sound effects during streaming with one click with hotkeys setting

It comes with a voice studio for easy customization

Works with leading games and apps
Voice mod is another very professional software that helps with changing voice in real-time. It has tons of effects that can be added to any game you want.
You can also create your own voice and use the software for Metaverse platforms. It is the second competitor of GoXLR after MagicMic.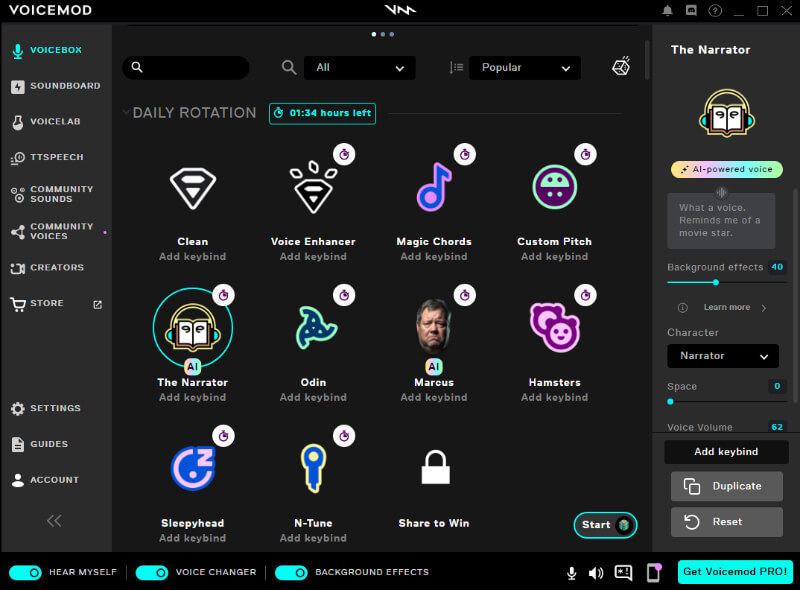 Features:
It comes with many options for voice changing

Offers voice tuning options

Easy to use
With this software, you can not only change your voice but can also create new voices just the way you want. It gives you the option of changing your voice in real-time, and you can adjust it in just one click.
It works perfectly during live streaming, which is why it is a good alternative to GoXLR.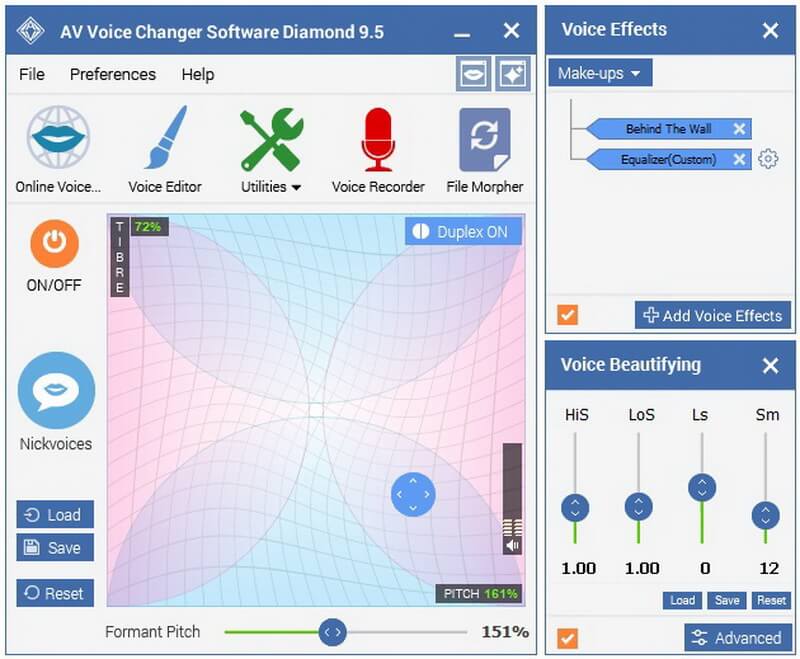 Features:
Works perfectly on Windows

Helps with changing and creating voice

It could be used while playing heavy games

Offers real-time voice changing
The good thing about this voice changer is that it works for Mac and Windows both. It has a fully-fledged library and helps you with editing your voice too.
You can also add any kind of background noise with this software without any hassle.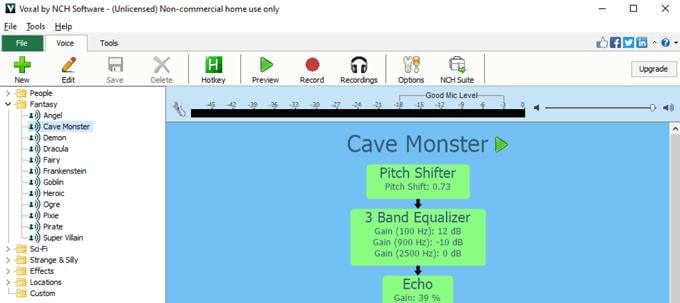 Features:
It is highly compatible

It helps with adding background sounds

Does not use a lot of space

It has a wide library of sound effects
It is also software that works for Windows and Mac both. You can now add premium voices to your live streaming with this software, and it also helps you add background voices.
This software is specifically made for online gaming, which makes it so efficient in this regard.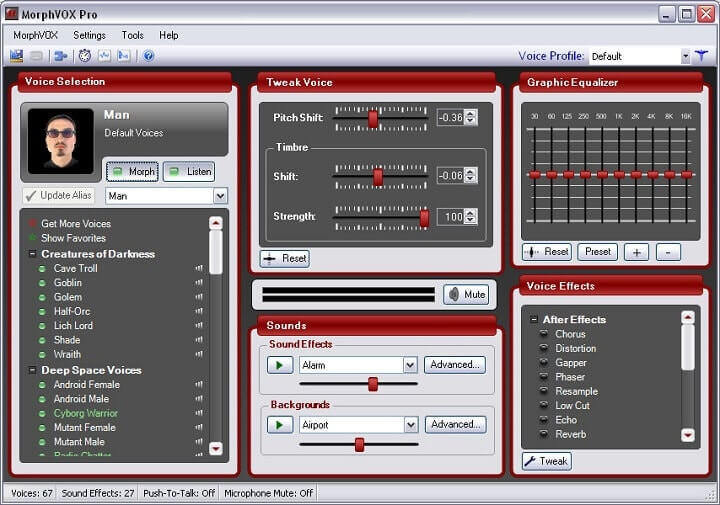 Features:
It helps with adding background sounds

Easy to navigate

Has an advanced voice-learning technology

The sound quality is pretty impressive
6.Murf [windows]
With Murf, you can now totally transform your voice and make it sound as if it is being recorded in a studio. The AI technology used by Murf is what makes its voice effects so professional and perfect. It also cancels out background sound efficiently.
Features:
Uses AI technology

Helps with voice editing

Cancels out background noise

Provides professional sound quality
It is a very reliable software for devices with Mac operating system. It does not offer a lot of things, but if you are looking for a simple and super basic voice changer, then it has to be your one-stop-shop.
It has plenty of sound effects, and it could be the beginner-friendly version of the GoXLR voice changer.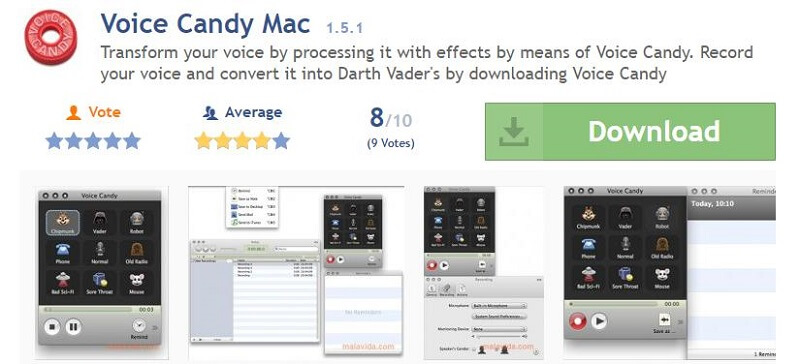 Features:
Convenient to use

Simple interface

Offers multiple sound effects

The quality of sound is impressive
It is an app that is designed for android and iOS both. You can use it to record your voice and apply interesting effects to it. You can change your voice into anything you want with this app, and using it is easier than ever.
It works efficiently in both android and iOS without any hassle, which is why it could be a great alternative to GoXLR.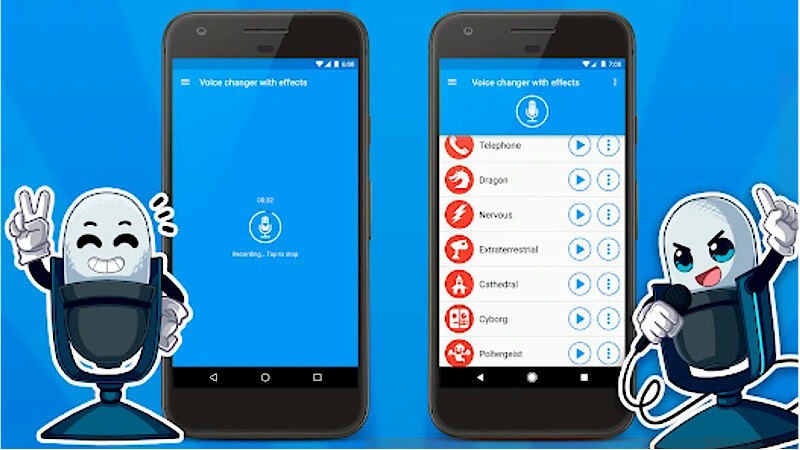 Features:
Saving the created audio is easy

Hassle-free navigation

It does not need a lot of storage

It has a number of different sound effects
It is an app that is specifically made for iOS. Voice changer plus has a whole bunch of sound effects ranging from ghost to alien.
You can now change your voice while calling or using different apps with Voice changer plus. It does not make your phone lag either and is used to working on low storage too.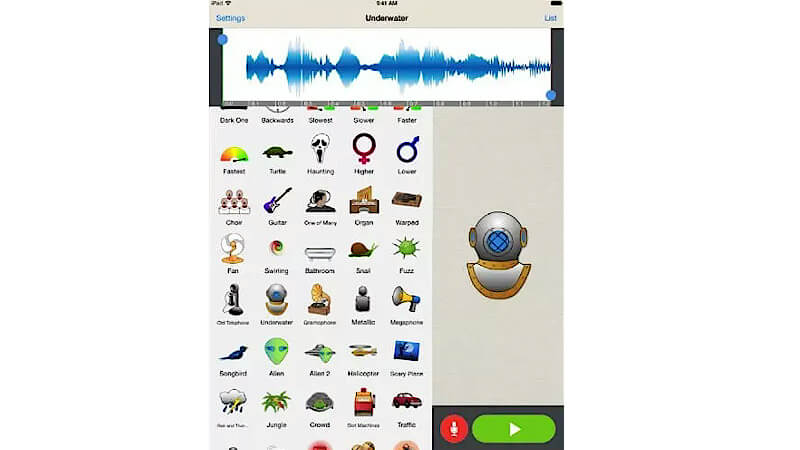 Features:
It works flawlessly with other apps

The quality of sound effects is pretty impressive

Sound effects could be added with one click

Perfect for beginners
This voice changer is made for android phones, and it gives you professional results in no time. You can apply all kinds of effects in your voice during calls or while sending audio, and it also makes sharing and saving the audio files easier.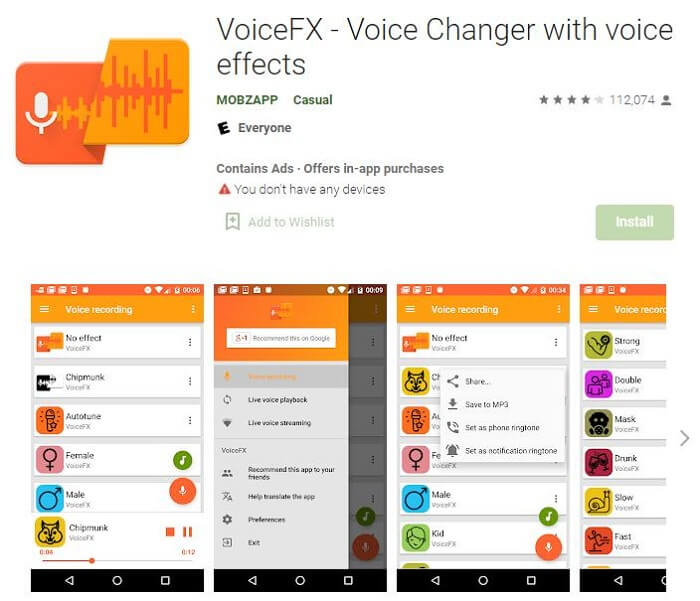 Features:
Offers a wide collection of sound effects

Voice effects could be added in real-time

It works for live streaming too

It does not need a lot of storage
Conclusion
Having the most professional audio system is the dream of every streamer and broadcaster, but every system does have some drawbacks, including the GoXLR software. But, the alternatives we have listed above are perfect for you if you need comprehensive software.
Also, if you really want something that is good for beginners as well as professionals, then you have to go for iMyFone MagicMic because we highly recommend it and because it has multiple sound effects that are very practical and easy to use. So, go for it!