Do you hear that? That guttural, authoritative voice can't be missed - it's the Master Chief AI voice from Halo! For fans of this beloved long-running saga and its hero, recognizing his instantly recognizable voice is one of the highlights each time a new installment is released.
But who does the gruff spoken lines for our favorite Spartan? Behind every great performance is a talented actor giving life to those characters we love… Meet Steve Downes, the master chief voice actor, and do you want to know how to become voice actor for master chief with a Master Chief AI voice generator?
Let's read them up.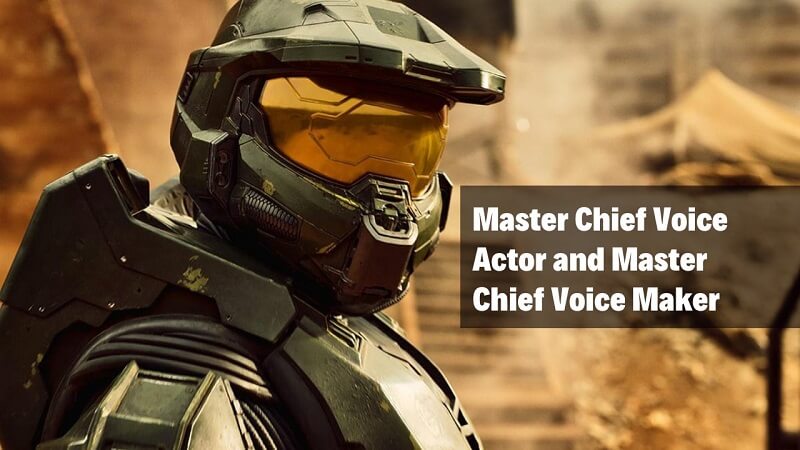 Part 1: Who is the Voice Actor for Master Chief?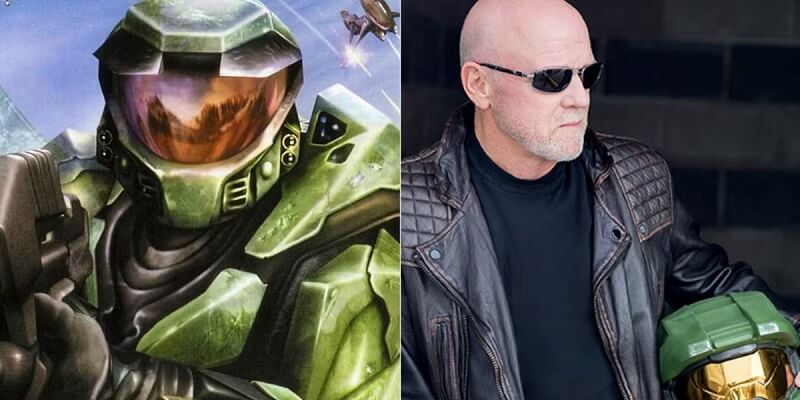 Steve Downes is the man behind Master Chief. He has become a household name for voicing Halo's beloved Master Chief. Born on June 28, 1950, the legendary American DJ and veteran voice actor have provided the character with his iconic tone since 2001. With his versatile skills, Downes has brought energy and life to Master Chief's every line and brought him to life on the big (and small) screens. For millions of gamers around the world, Downes is their Master Chief.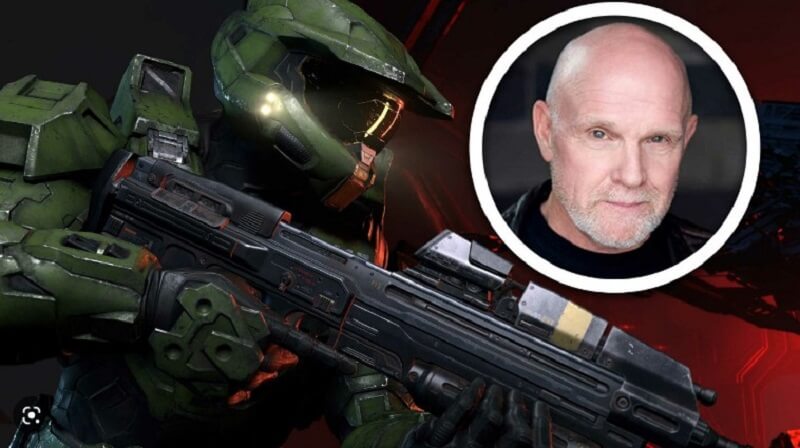 Although, controversy swirled around the decision to recast Master Chief for the upcoming television adaptation of 'Halo', as Steve Downes was already 71 years old at the time. It would have been redundant for two different actors to portray the character of Master Chief, which is why only a new actor, Pablo Schreiber, was selected for the role.
Fans of the franchise then voiced their concerns over rumors that the show may break Halo's golden rule - not revealing Master Chief's face. However, given that Schreiber was cast for his experience playing a supersoldier in other roles, we can expect him to play out what Mater Chief stands for onscreen.
However, Downes's masterful performance as the beloved hero will not be forgotten.
Part 2:How To Get the Master Chief AI Voice with Master Chief AI voice generator?
If you're looking for a way to get your own Master Chief AI voice, MagicMic AI Voice Generator is exactly what you need. It comes with an incredibly convenient one-click function that can immediately change your voice. MagicMic Master Chief voice changer is an amazing tool for anyone who likes to play around with their voice.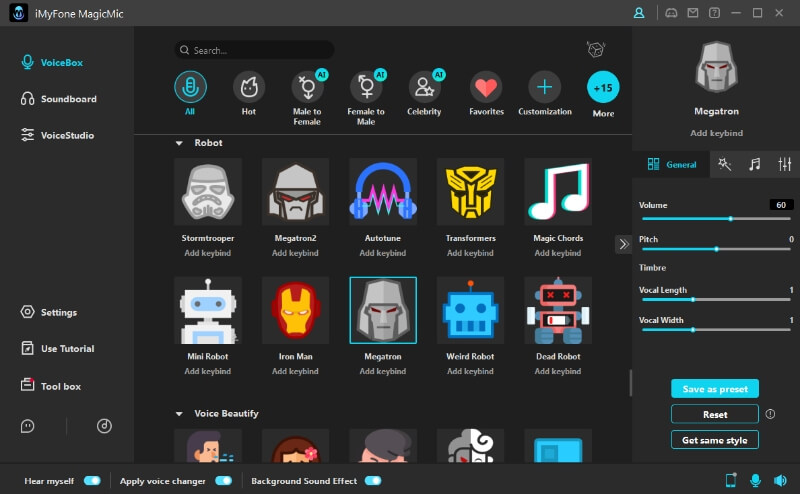 Key Features of MagicMic
Change your voice in real-time: It also allows you to set the keybind and switch your voice with 1 click with 250+ voice changing filters.

Supports various platforms: It can be used on Discord, PUBG, LOL, CF, Skype, Zoom, and many other platforms.

Abundant voice-changing effect: Including male to female, Luffy , Minions, Devil, Chipmunks, Robot, Alien, etc.

600+ sound effects and voice memes available: Imitating people, animals, the environment, and so on.

Create your voice with ease: Lets you make your own Master Chief AI voice as you want by adjusting the voice settings.

Keybinds control: Let you to make your own voices as you want by adjusting the voice settings.
Pros:

The interface is simple enough that anyone can change their sound right away.

It is available for Windows and Mac, Android and iOS.

It offers the most voice filters than other voice changers.

Voice effects sound natural and it has high-quality output.

It comes with in-build background sounds for creating various environments.

Creating a humorous impact when playing video games, live streaming, or speaking.

While posting anonymously, you can use a female/male voice maker to make your gender unidentifiable.
Cons:

It is relatively a new product in the market.
Step Use to Follow Master Chief Voice Changer - MagicMic
Step 1: Launch iMyFone MagicMic
Step 2: Select The Output and Input Device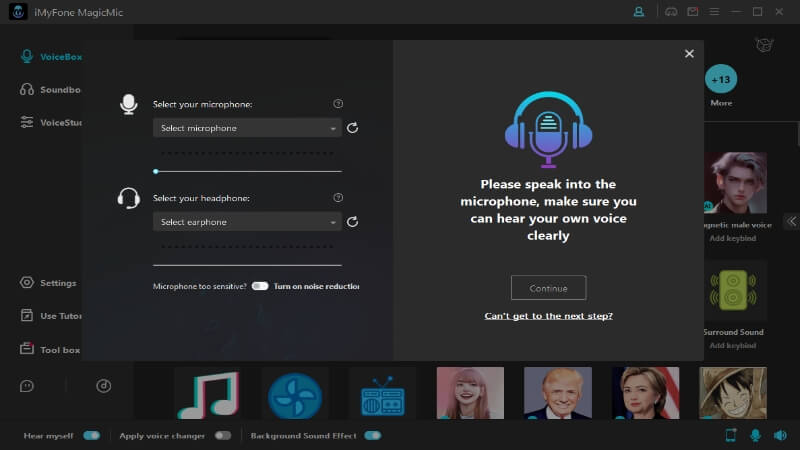 Step 3: Check the Voice-Changing Effect
Step 4:You will then launch whatever app you would want to use the altered voice on and go to the settings of the app. You will choose your Microphone as the input device and you will then be able to easily apply the effects of your choice to your voice whenever you please.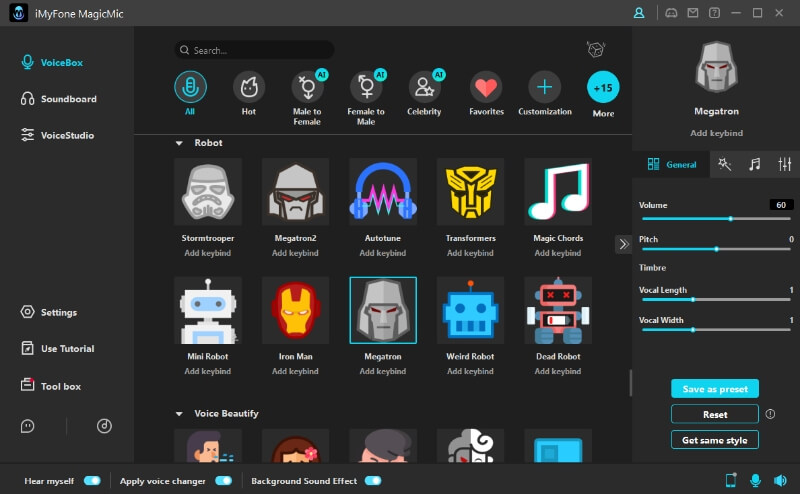 Video Guide About MagicMic Voice Generator
Part3: FAQs About Master Chief AI Voice
What is the Master Chief AI Voice?
The Master Chief voice generator with AI refers to an artificial intelligence (AI) system designed to replicate the voice of Master Chief, the iconic protagonist of the Halo video game series. It aims to provide fans and users with an authentic experience by mimicking the character's voice and mannerisms.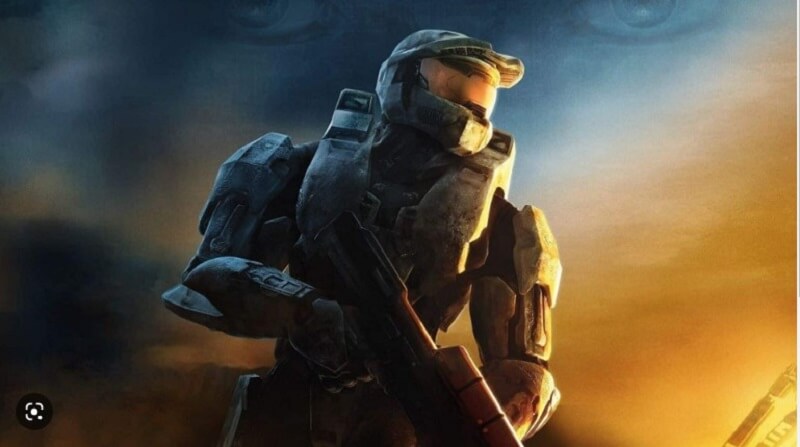 Can I customize the Master Chief AI Voice to say specific phrases or sentences?
The customization options for the Master Chief AI voice generator may depend on the specific implementation or software that utilizes the voice. Some AI voice systems offer limited customization capabilities, allowing users to input specific text or phrases to be spoken in the character's voice. However, the extent of customization may vary, and it is important to check the features and options provided by the AI voice software or platform.
Can the Master Chief AI Voice be integrated into video games or other media projects?
Depending on the licensing agreements and availability of development tools, it may be possible to integrate the Master Chief voice AI into video games or other media projects. Developers or content creators interested in utilizing the AI voice should consult the appropriate channels, such as the creators of the Halo franchise or the developers behind the AI voice project, to inquire about the possibilities and requirements for integration.
Conclusion
It is truly incredible how much hard work and effort, sometimes even under the radar, goes into making a beloved character like Master Chief come to life. Without the master chief voice actor, he wouldn't be nearly as memorable or captivating. With iMyFone MagicMic, a famous Master Chief AI Voice Generator, you can make any character come alive in an instant! So get started today and explore the amazing world of Master Chief AI Voice!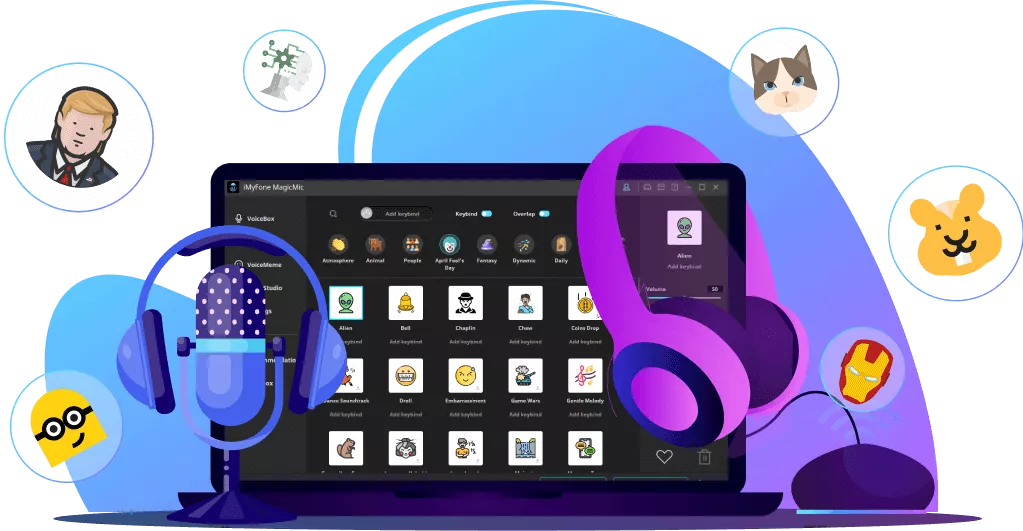 250+ Voice effects for one-click voice changing in real-time.
Huge library with 600+ Voice Effects and 200+ Voice Memes.
Sound emulator in games, live, chatting, online classes, and more.
Voice recording and audio voice changing is supported.
Voice studio lets you create any voice you like.