Wondering if Myinstants soundboard is any good? Well, here you will find out the answer to this question along with some more valuable information that will make your life easy.
In this article, we are exploring all the details about Myinstants and what are the issues associated with it that no one else has ever told you.
That's not it.
In addition, you will also get to know which is a better Myinstants soundboard alternative. So, continue reading.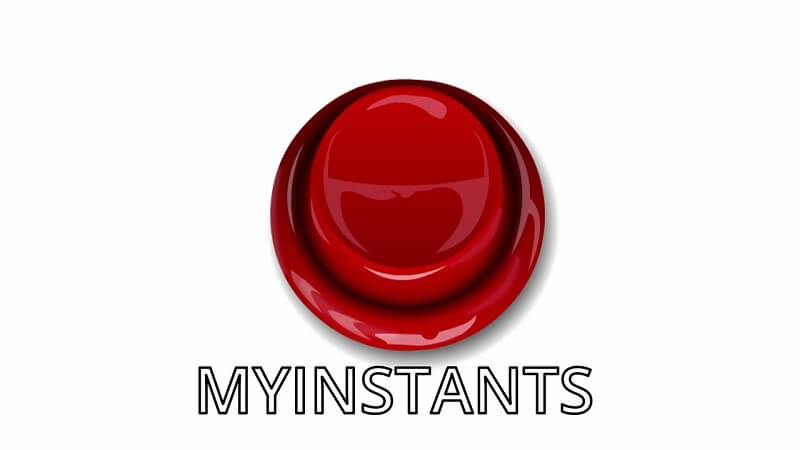 Part 1:Is Myinstants Soundboard Buttons Really Good?
Myinstants is a good choice if you want to add some funny effects to audio. It has many popular memes listed on the official website and app that you can access straight away after signing up.
Myinstants also let people listen to effects before you choose them. If you cannot see the sound/meme voices you are looking for, then type the name in the search box, and the bots/algorithms will find it for you. Furthermore, you can see all the popular memes of the past in the Hall of Fame section on the app/official website.
That is why Myinstants is one of the popular choices among meme creators and pranksters.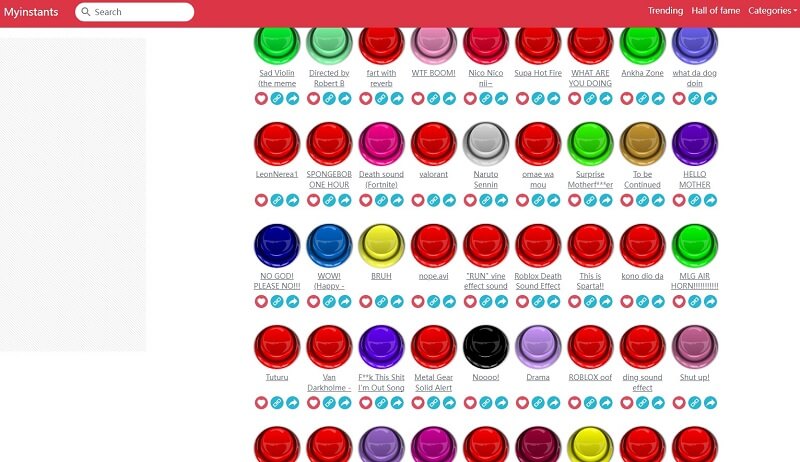 However, there are a few problems with this soundboard app, which we will discuss later. But for now, have a look at its key features.
Key features:

All the voice memes and soundboard buttons are right on the screen when you open Myinstants.

This soundboard app also shows the trends "country-wise." So, you can get to know which meme/effect is going viral in your country nowadays

To find the meme, Myinstants have created categories and also added a search box

You can easily upload your audio to add effects just by clicking on the "Upload" option.

You can demo, copy, and share the sound with other platforms as well. If you like it, you can even make a separate "Favorites" section too.
Limitation:

Annoying ads keep on popping up.

You have to register and login to use it

The interface is a bit dull and uninteresting.

Adding effects can be tricky if you are a beginner.

Frequent crashes during use.
User Rate: 1.6
Reviews: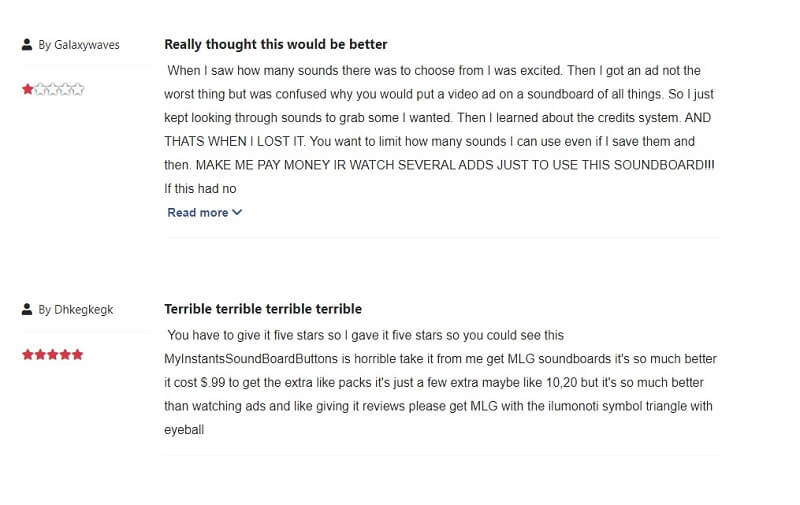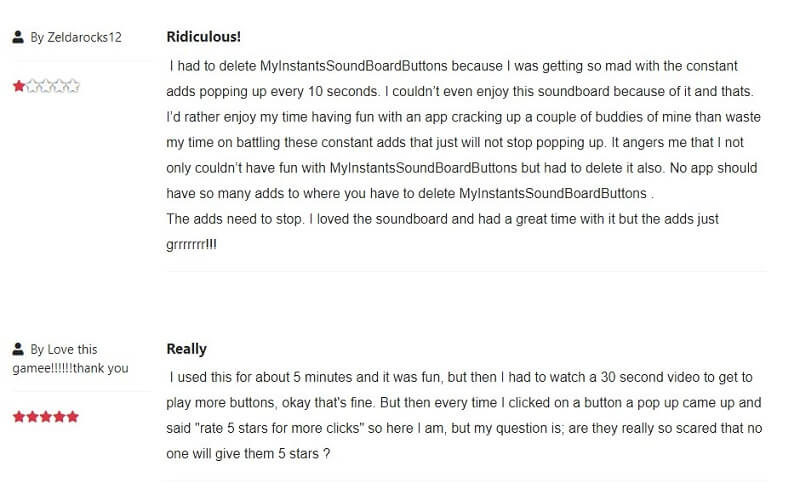 So, that's all about Myinstant soundboard. If you don't want to face these problems/cons, then go for an alternative.
Part 2:The Best Alternative Soundboard App of Myinstants - MagicMic
MagicMic is the best alternative to Myinstant soundboard. It is a voice changer, but with all the features you need to make an audio sound top-notch, funny, and entertaining.
It is developed by iMyFone, which has a reputation in the "World of Software" for launching the best programs/tools for everyone. Like its rest of the tools, MagicMic is also exceptional. You can also use its soundboard to add funny effects to the audio files.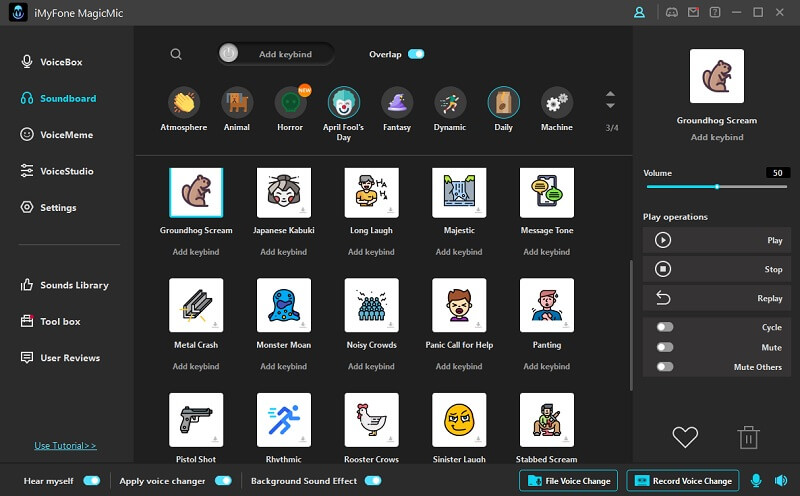 But wait. There's more!
It allows people to change their voices in real-time to prank or fool others. That is why more and more people are downloading MagicMic every day & giving 5-star reviews on different platforms.
Key Features of MagicMic
There are more than 600+ soundboard effects listed, which you can use to have fun

The app has more than 120 voice filters, which you can use in a live call to troll others

MagicMic even lets you create your own unique sound just by adjusting a few parameters (like pitch).

It's a real-time voice changer, if you want to prank others, you can also connect this voice-changing app with online games & chatting applications and change their voice live there

It also lets you connect it with every popular game like PUBG, Fortnite, Call of Duty, etc. You will only need to go to the game's audio settings and opt for MagicMic there in the Input section

You can directly link this app to different messaging/chatting programs, like Discord, Zoom, Skype, etc.

It also supports file voice change and record voice change

You can download this app no matter which device you are using. It is compatible with Windows, Android, iOS, and Mac

You can use MagicMic for free.
Pros:

Easy to use.

Interface is user-friendly

Compatible with Win/Mac/Android/iOS devices.

Has lots of voice filters, effects, and memes

Perfect for doing voice-overs, singing songs, and live streaming

Can download for free
Cons:

It is new so it is not very famous as others.
Video Guide About MagicMic
User Reviews: 4.8
If you want to check out more reviews, then we suggest you go over to MagicMic's official website straight away and scroll down to the user reviews part. These reviews are the experiences people shared when they downloaded and used MagicMic.
If you like the reviews, then quickly download the app and start enjoying the top-quality soundboard features.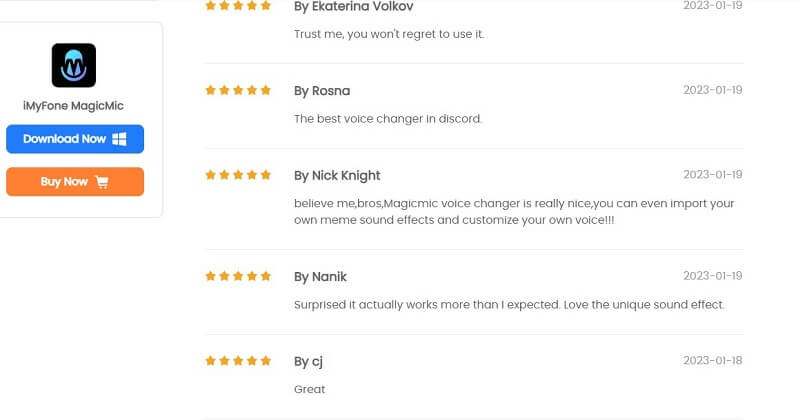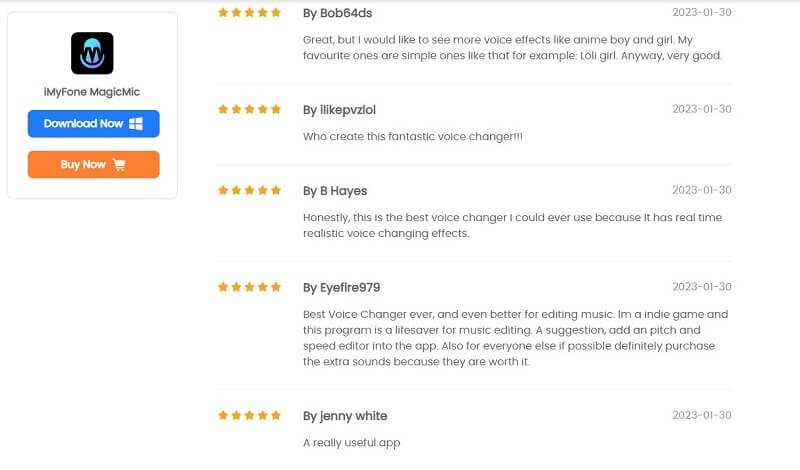 Final Words
The Myinstants soundboard is a good choice to add interesting effects to your audio notes. However, if you want to use a top-quality app that offers the best of features, then go for its alternative - MagicMic.
It is a one-of-a-kind app that allows you to prank your friends easily. You can use it to change the way you sound in a live call or send entertaining audio files after editing to troll others.
Furthermore, MagicMic can also be used with online games too.
So, download MagicMic without any second thoughts.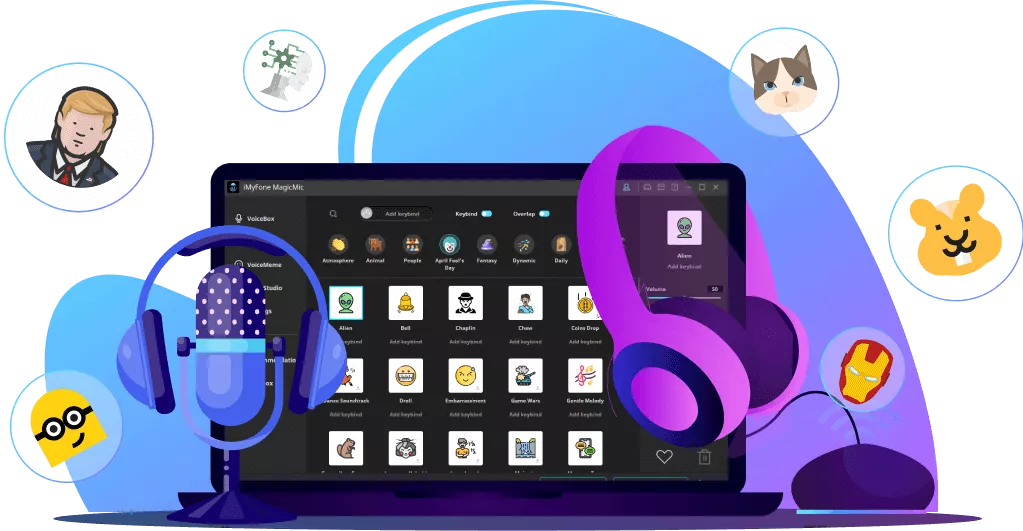 125+ Voice effects for one-click voice changing in real-time.
Huge library with 400+ Voice Effects and 150+ Voice Memes.
Sound emulator in games, live, chatting, online classes, and more.
Voice recording and audio voice changing is supported.
Voice studio lets you create any voice you like.