Christopher Walken voice has captivated audiences for decades. Now, with the advent of AI technology, a Christopher Walken voice generator & voice changer is revolutionizing the way we experience his unique vocal timbre. In this article, we delve into the fascinating world of Christopher Walken AI voice, exploring its development, applications, and the impact it has on entertainment and beyond.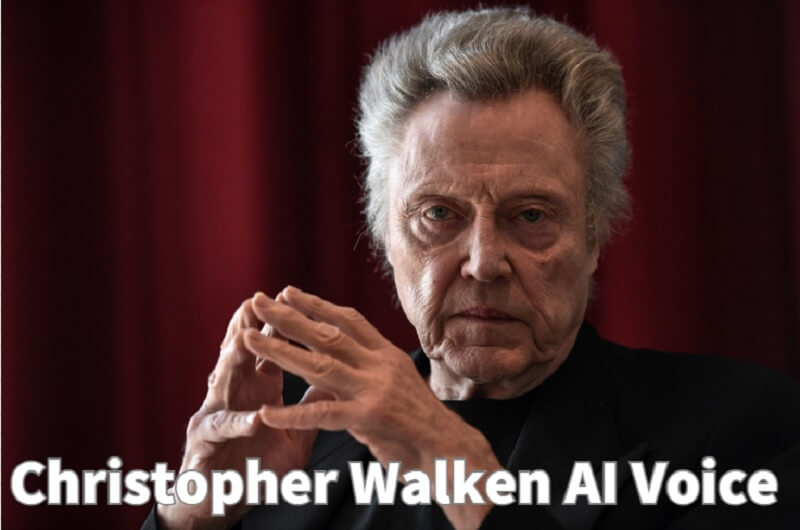 Part 1:Who is Christopher Walken?
Christopher Walken, born Ronald Walken on March 31, 1943, is an American actor known for his distinctive voice, intense performances, and versatility. He has appeared in numerous films and television shows, showcasing his talents in a wide range of genres, from drama to comedy and even musicals.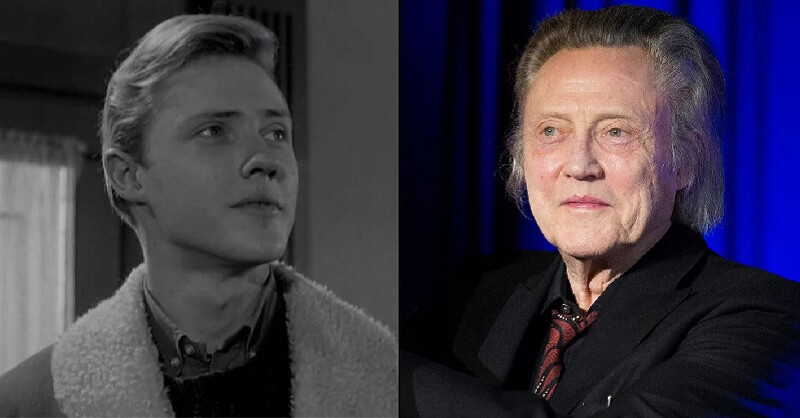 Walken has received various accolades throughout his career, including an Academy Award for Best Supporting Actor for his role in "The Deer Hunter" (1978). He is also recognized for his memorable appearances in films such as "Pulp Fiction" (1994) and "Catch Me If You Can" (2002).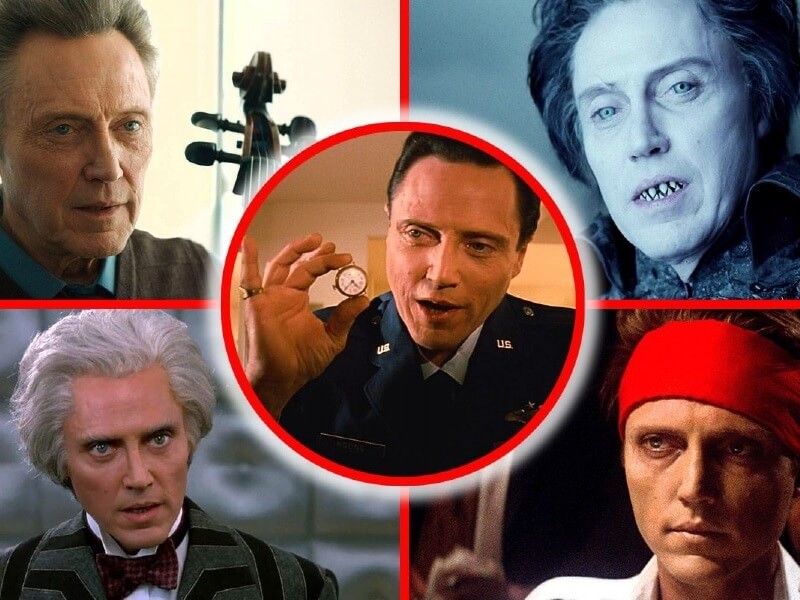 Part 2:How to Get Christopher Walken Voice by Using Christopher Walken Voice Changer?
1

MagicMic Christopher Walken Voice Changer

MagicMic offers a unique tool to capture the essence of Christopher Walken AI voice. Unlock the magic of this voice changer and unleash your creativity. Whether for fun or professional projects, the MagicMic brings the allure of Christopher Walken's voice within your reach.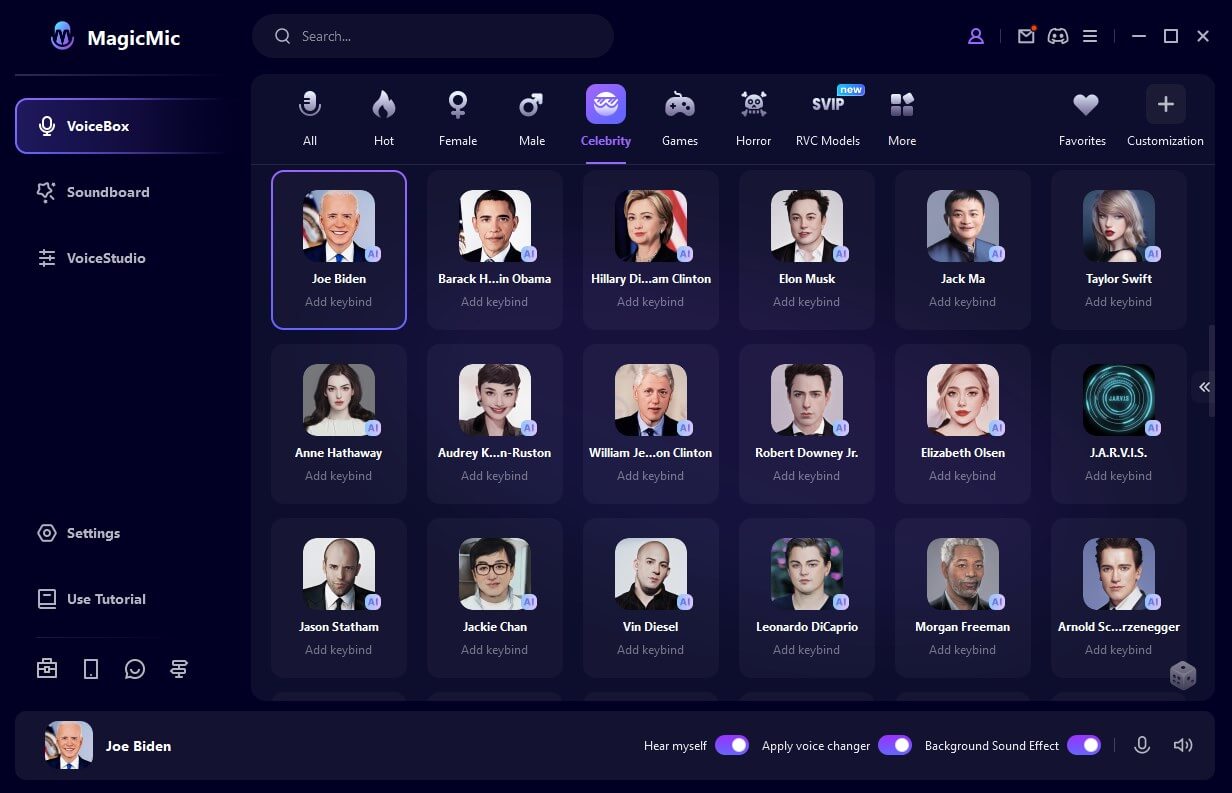 Key features of MagicMic
Christopher Walken AI Voice Changer
Access over 600 pre-set sound effects to enhance your content with a wide variety of audio enhancements.

Instantly transform your voice into captivating tones with 125+ voice filters, including Christopher Walken, Leonardo DiCaprio, Colin Farrell, Robert Downey Jr., and Samuel L. Jackson and more.

Customize and fine-tune altered voices to achieve a truly unique vocal style that suits your preferences.

Convenient keybinds enable instant voice modifications during live streams or recordings, ensuring seamless interaction with your audience.

Adjust volume, pitch, and more using the integrated audio editing tools, allowing you to refine your voice transformations with precision.

Capture and save modified voices for future use using the voice recording function, providing convenience and flexibility.

Enjoy clear, high-quality audio output thanks to the integrated noise reduction technology, ensuring your transformed voice sounds crisp and professional.

Integrate seamlessly with popular chat apps like Zoom and Discord, ensuring a smooth and effortless experience while using MagicMic.
Pros:

Choose from 250+ filters, 600+ effects, and 200+ memes.

Experience immediate and impressive voice changes.

Easily modify your voice with simple keybinds.

Create a unique AI voice with customizable options.

Seamlessly control your voice with the MagicMic controller.
Cons:

It's a new product in market, not very famous
Watch the Video Below To Know More About
Christopher Walken AI Voice Changer
Users Real Reviews about MagicMic: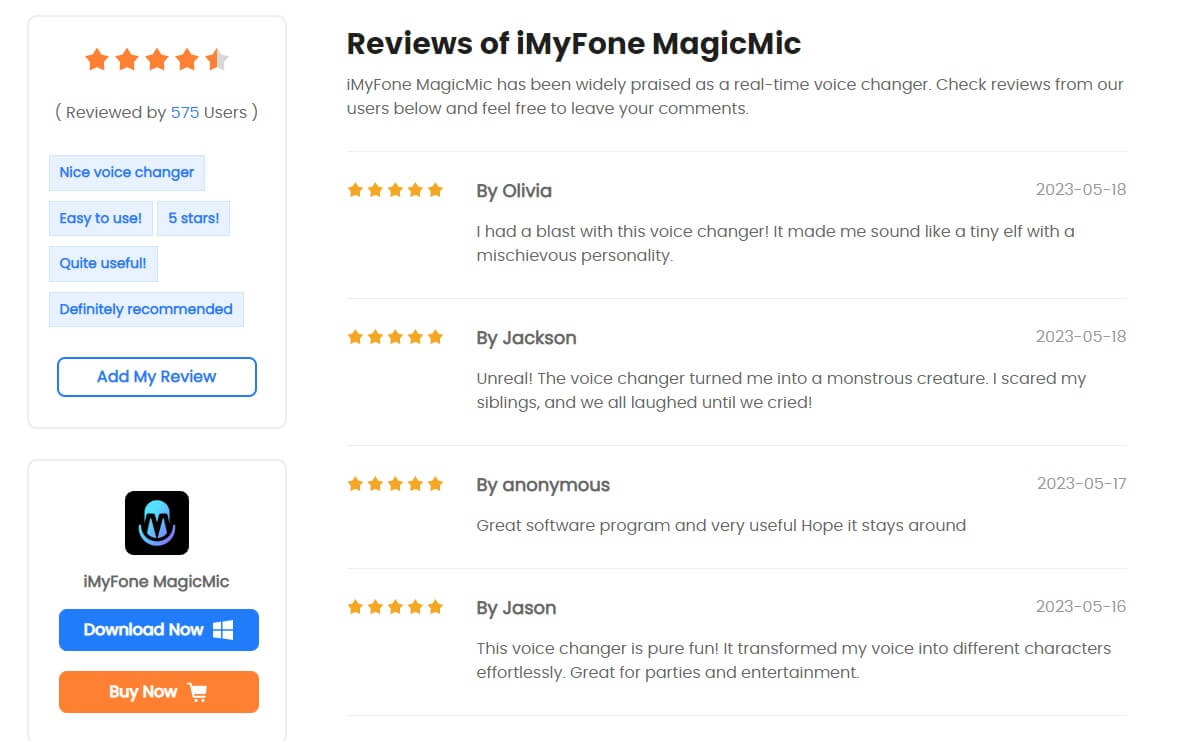 Tips
Don't miss the opportunity to experience the power and allure of
Christopher Walken AI voice
, as the AI voice generator brings it to life like never before. Discover the limaIitless possibilities and unleash the captivating essence of
Christopher Walken voice
with this groundbreaking tool.
The Steps to Get
Christopher Walken

AI Voice

Step 1:Begin by installing the software and logging in with your email address.

Step 2:Personalize your input and program preferences, choose your main microphone, and activate the desired features.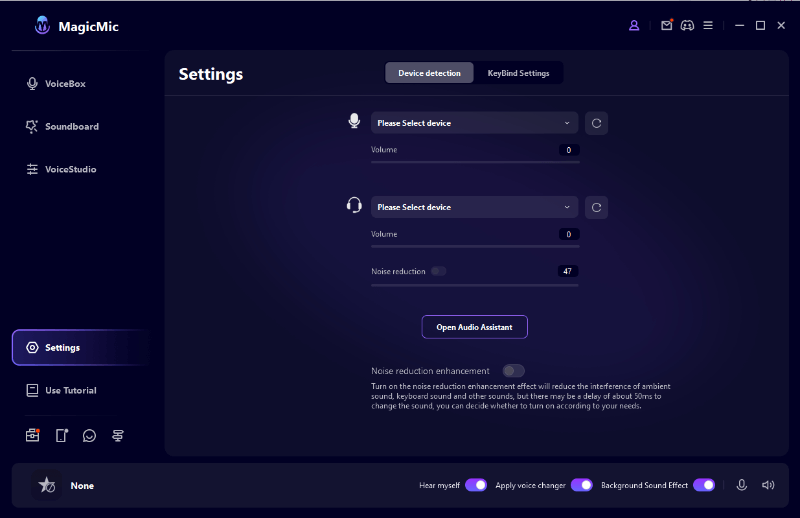 Step 3:In your selected application, set the MagicMic Virtual Audio Device as your input.
Step 4:Embark on an exhilarating journey! Discover an extensive selection of voice effects, assign keybinds, and immerse yourself in an extraordinary adventure!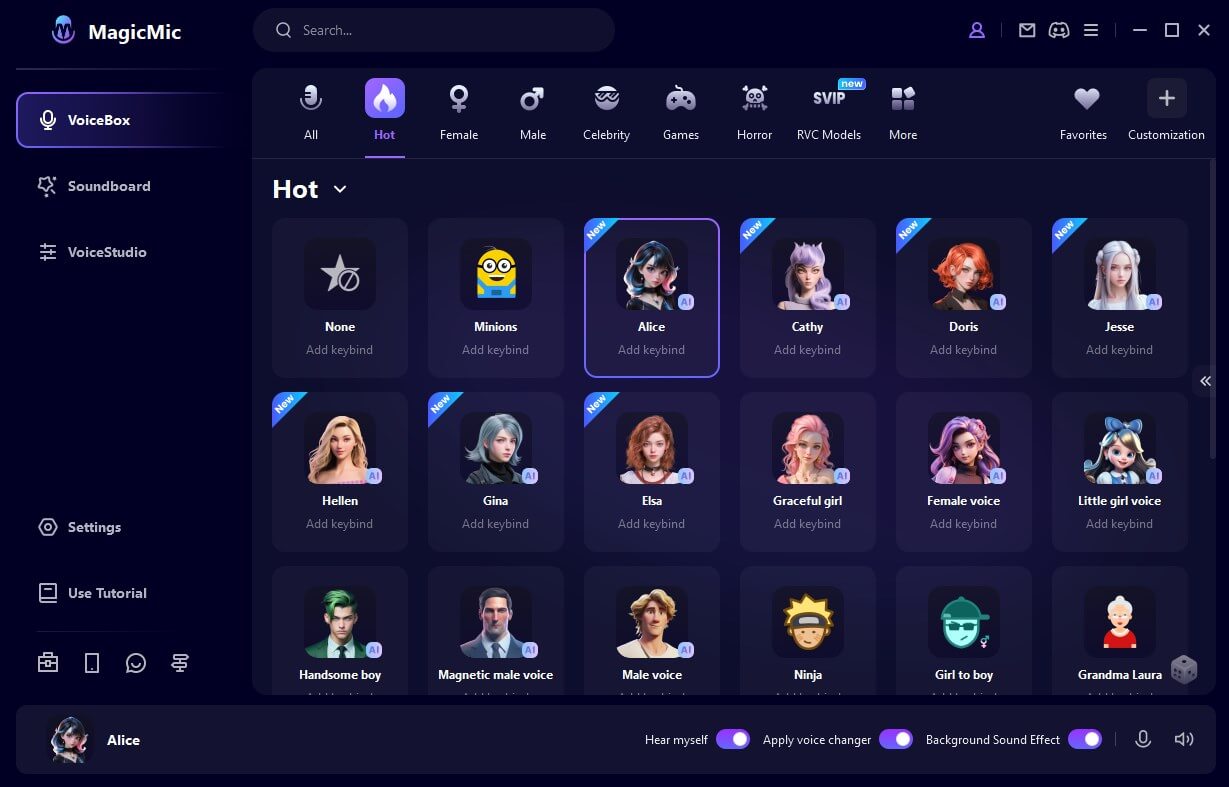 Part 3: Other Christopher Walken Voice Generator
VoxBox Christopher Text to Speech
The VoxBox Christopher Walken AI voice generator provides exceptional versatility, catering to a wide range of needs with support for more than 46 languages, 100+ accents, and an extensive library featuring over 3200 human voices.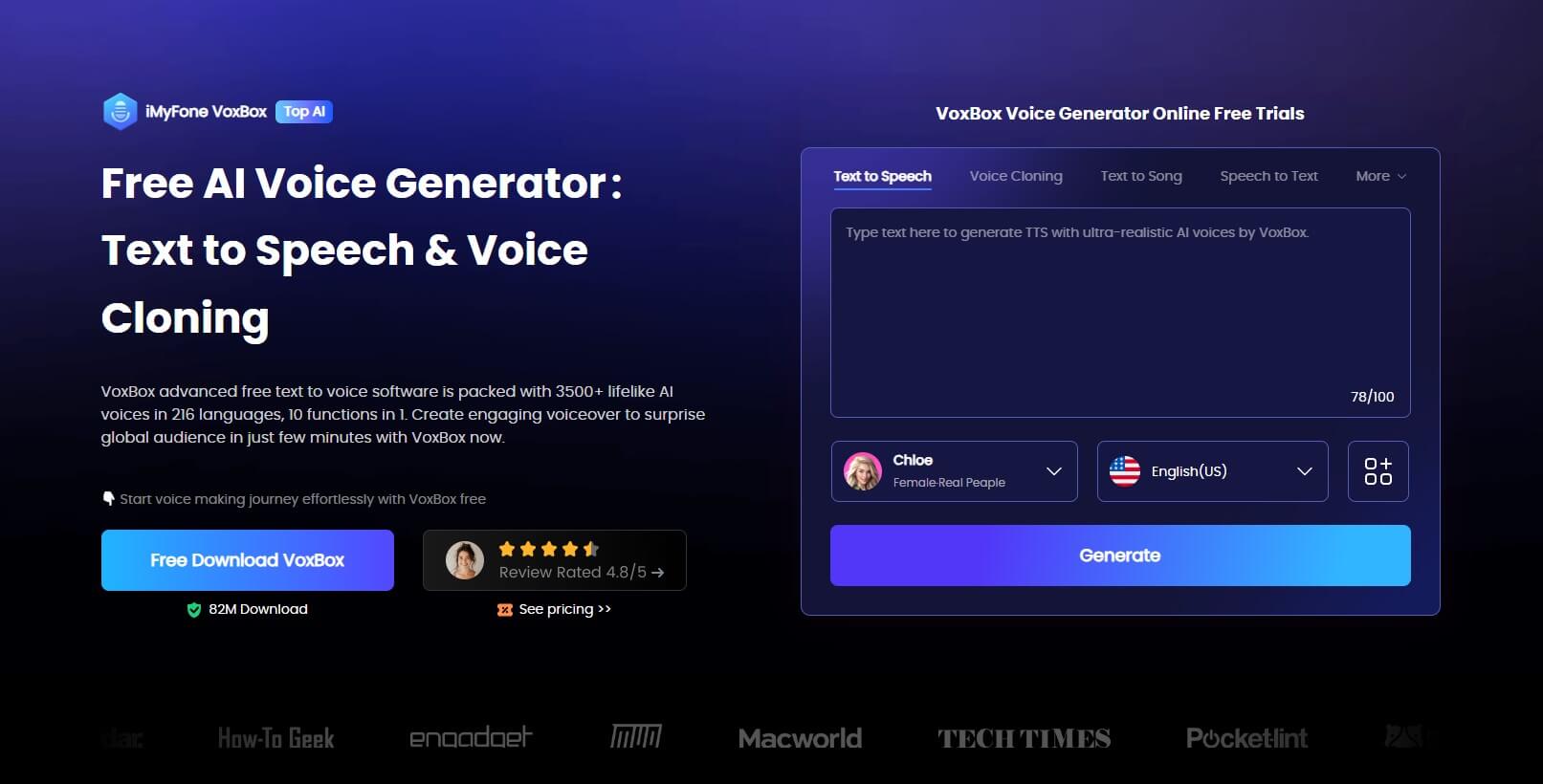 Pros:

The VoxBox AI voice generator caters to diverse language needs with support for over 46 languages and 100+ accents.

It grants access to an extensive library containing more than 3200 human voices.

With a user-friendly interface and high-quality audio output, VoxBox is available on both PC and mobile devices for a seamless experience.
Cons:

For certain users, the pricing of VoxBox might pose a barrier due to its cost.
Part 4: The FAQs About Christopher Walken Voice
What is Christopher Walken's real name?
Christopher Walken's real name is Ronald Walken. He changed his first name to Christopher early in his career.
What makes Christopher Walken's voice unique?
Christopher Walken's voice is unique due to its distinct rhythm, unusual cadence, and the way he delivers his lines. His voice often carries a slightly unnerving quality that adds to the memorable nature of his performances.
How would you describe Christopher Walken's voice?
Christopher Walken's voice can be described as deep, gravelly, and slightly nasal. He speaks with deliberate pauses and a rhythmic pattern that sets his voice apart from others.
Is Christopher Walken's voice natural or an accent?
The Freddy Krueger voice changer utilizes advanced voice modulation technology to transform your voice into the bone-chilling sound of Freddy Krueger. It applies various audio effects and filters to achieve the desired eerie tone.
Final words
In conclusion, the MagicMic stands as a powerful tool that harnesses the capabilities of AI voice technology to capture the essence of Christopher Walken voice. With its advanced features and customizable options, MagicMic allows users to explore and recreate the distinctive charm of Christopher Walken voice with remarkable accuracy. As we delve further into the realm of AI voice generation, the MagicMic voice changer opens up new avenues for transforming our own voices and experiencing the allure of Christopher Walken AI voice in unique and creative ways.