Snapchat is one popular social media application. However, it is common that some issues arise from time to time. There are some bugs that the users have reported, like the Snapchat video call not working.
Snapchat Company already fixed the issues that caused this problem. But if you still have the same error showing up then the problem might be on your device. Here is a guide that will help you solve the Video calls on snapchat not connecting.
Part 1. Why is My Snapchat Video Call not working?
Snapchat recently has experienced some functioning issues lately. The first issues reported were with the inbox messages and snaps sent by the users. These features were not working or the users reported issues sending and receiving the messages and snaps. These small bugs were fixed already, but a new kind of bug appeared: The Snapchat video calls are not working.
Lots of users are reporting that their video calls on snapchat are not working and the company already recognized this malfunction of the application and announced on Twitter that they were fixing it. Yet, some users still get the "Failed to Connect" error.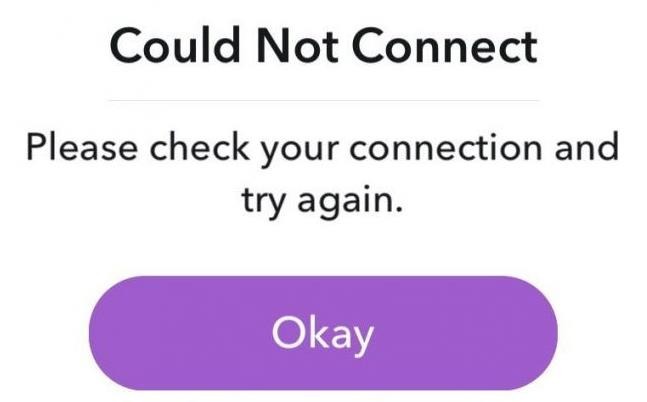 This error will pop up multiple times if the user tries to engage in a video call. Another error that is showing up to many users is the "Call failed to connect". Another issue some users reported was that the Snapchat video sound is not working. As they talked, the other person could not hear them.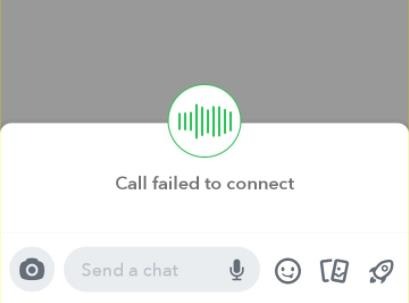 However, there is no need to worry since all of these problems have a solution. If you are wondering what might have failed with your application, here are some possible causes to your issue:
Failed connection with the Snapchat server
Snapchat app is crashing
Failed to login to Snapchat
Failed connection with the Snapchat server
Now, these problems might seem like a connectivity issue. Yet, most of the users that experience these errors have a good connection to the internet. It may be a bug of the application that only occurs once the Snapchat video calls are activated.
Another possible cause to these errors could be technical malfunctions of your mobile device or internet network. That is why we want to help you fix the problem of your application. That way, you will be able to enjoy again all the features of the app and talk with your friends and family.
Part 2. Tutorial to Fix Snapchat Video Call not working
As we mention, it is believed that the main cause of the issue is caused by Snapchat app bugs that need to be fixed by the company. Yet, it is also probable that some issues with your internet connection or your device could be happening.
We want to help you fix the problem. Therefore, here we will prepare a detailed guide on steps you can follow to fix the possible causes of this error: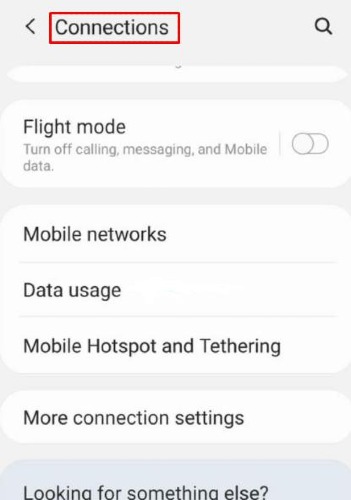 • Check your internet connection
It might sound obvious, but your Wi-Fi connection can fail on the most unexpected moments. Another possibility is that your data connection is failing. You need to check if the internet network you are using has internet connection working.
If you have internet connection, but it is too slow, then it will still show errors. This is caused due to an expired connection. How to solve it? Enter your Wi-Fi options or your Mobile Data options from your settings options. Reconnect to a better network or restart your mobile data usage.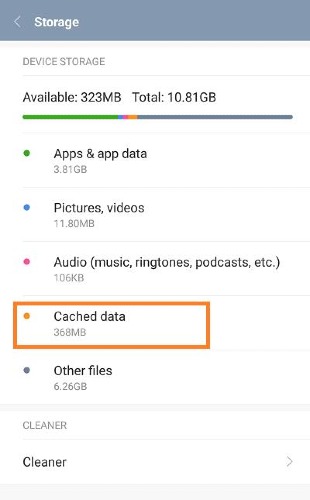 • Clear your cache and restart your device
Let's start with the easiest alternatives first. Once you use an application, there is information that will be saved on the cache. There is a chance that the cache memory is causing the issues like your Snapchat video calls not working.
To solve this, go to your mobile settings, then go to the storage options and proceed to delete completely your cache. Once it is done, restart your device and try again to use your Snapchat application.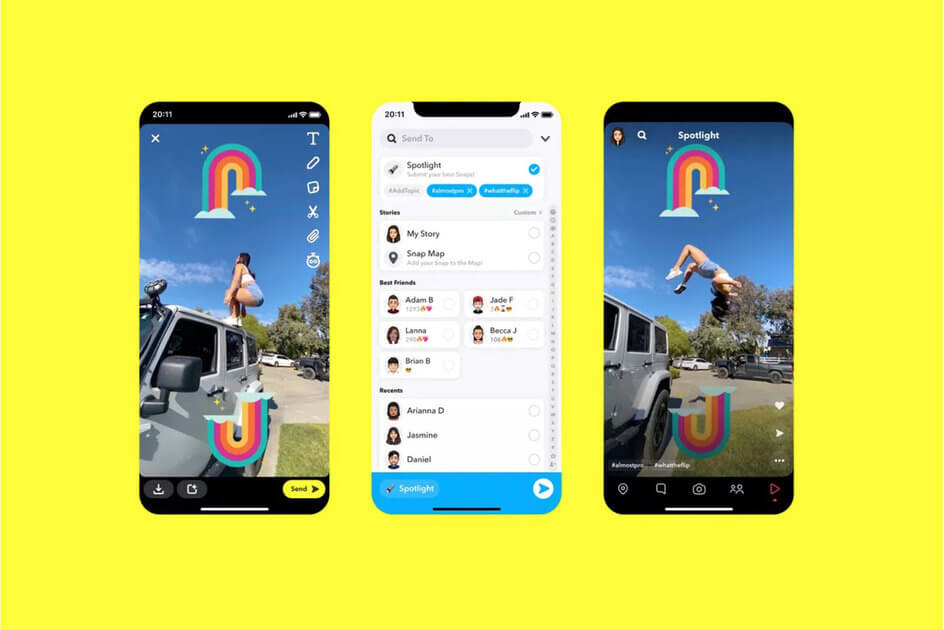 • Update the Snapchat application
It is possible that you encounter applications issues if you are not using the latest version. It is possible that the Snapchat version that you are using does not support the snapchat video calls.
It is a common issue and can be solved by uninstalling the application you already have. Then, go to the official website, Google app store or the App Store (Depending on the device you are using) and download the latest version of the application.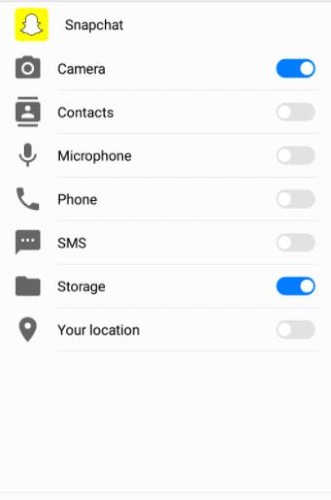 • Check Snapchats permissions on your device
If the Snapchat application, it needs some permissions to use your camera and device audio. This is specially required if you will use a Snapchat video call. Otherwise, your snapchat video calls won't work.
To solve this, open your Snapchat app. Then, go to the settings menu. On the unfolded menu, scroll down until you find the "Permissions" option. There you can allow Snapchat permissions. Make sure you allow Microphone and Camera permissions.
Part 3. Best Snapchat Video Editor for You -iMyFone Filme
Once you try all the tips we mention to fix your snapchat video calls not working, now you can use all the features in your app. Snapchat is a widely used application that uses lots of videos. If you want to create high-quality videos, you need to use editing tools to improve your media content.
You can use iMyFone Filme to edit your Snapchat videos and create new videos with different effects. It is easy to use thanks to its user-friendly interface, that way you can start creating videos in a matter of minutes. Just download the free trial on the official website and try all the features it includes.
This is not a regular video editor. It is compatible with Windows, Mac, iOS, and Android. That way you can continue to use it with any device. You can use a lot of functionalities that are not available with other tools. We will mention some of the pros of this application:
• Voice changing feature
You can create fun and elaborated videos thanks to the voice changing effect. You have over 10 different options to let go of your imagination and create new voices and characters for your videos.
To start using it, you just need to follow the next steps to use this effect:
1. Download and open iMyFone Filme from the official website. You can use the one month free trial or invest on a license that will include all the functionalities indefinitely.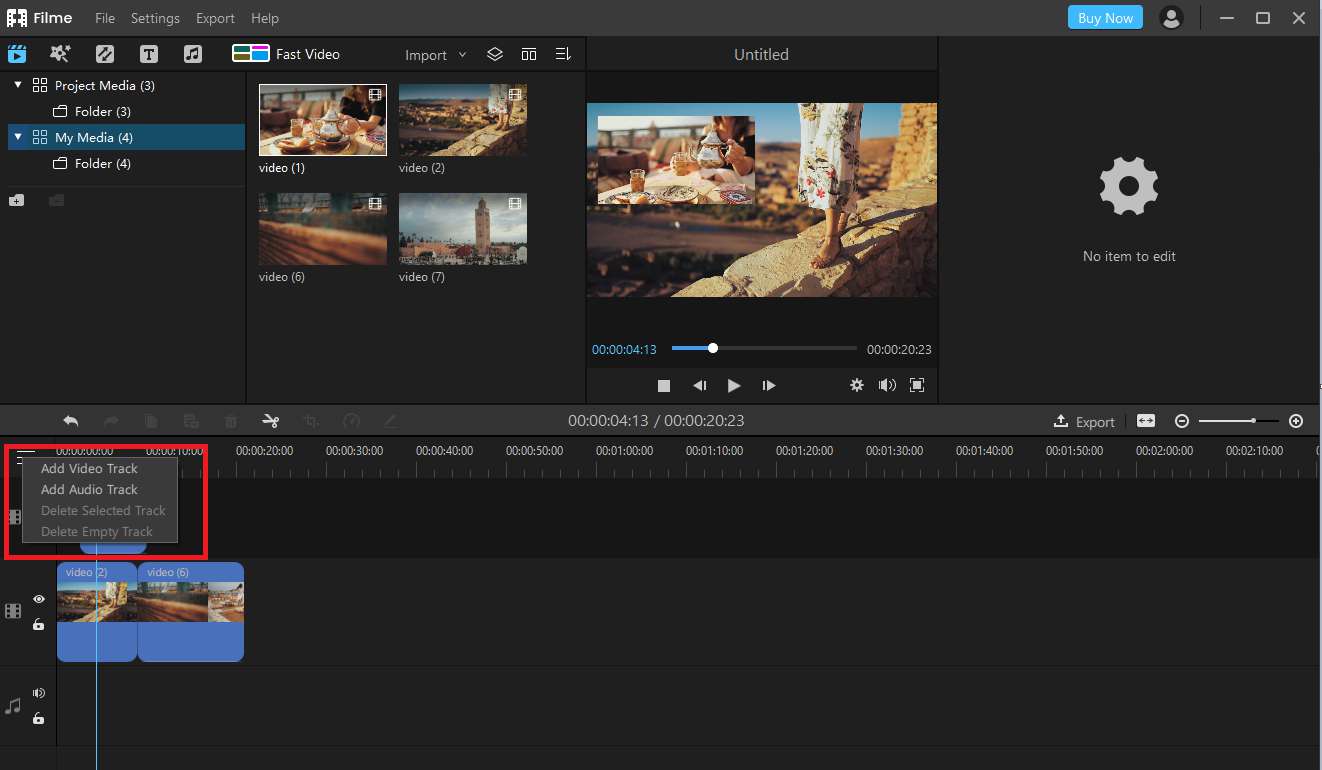 2. Click on the "Microphone recorder" option. You need to have an empty audio track. You can record your voice over a video clip.
3. A small window will open up. You just need to use your microphone and adjust the input device options. Then, you search among all the voice options available.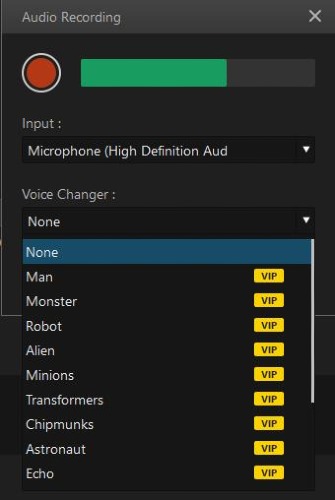 4. Start recording your voice and then hear your voice changed. There is no limit to the length of the recording you prepare.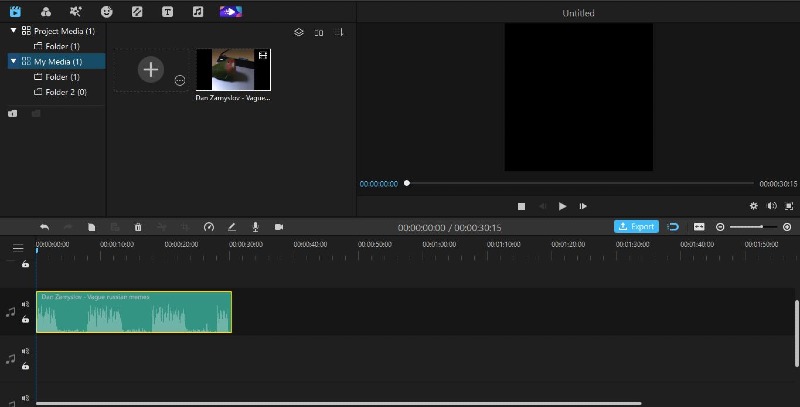 5. Now you can hear your recording. Feel free to keep editing your audio or adding a video.
6. Once your video or audio is ready. You can export it like an audio or a video file.
There are other interesting features that you can add to your videos. For example, you can add text and subtitles to your video to add more information. You can also convert your videos into funny GIF files.
You can change the video atmosphere with special filters and stickers. These are options that are not available on your Snapchats app. You will make a difference with your content. Another alternative you can use is using iMyFone Filme to create videos longer than 60 seconds, something that is impossible with the Snapchat application.
If you need a screen recorder tool, you might as well use this tool. It has many features that you can include, like camera and audio live recording. You can even include smooth transitions between the video clips.
Also Read:
How to Group Video Call on Snapchat [2021 Guide] >>
Snapchat Videos Not Working? [Fixed] >>
Conclusion
We hope that this guide helps you fix the problem of Snapchat video calls nor working. The bugs take while to be fixed but your Snapchat video call feature should be back once you follow all the steps we mention on our guide.
Remember to use iMyFone Filme as an editing tool for your Snapchat videos. You can create a new video in just minutes thanks to the fast video editing options.

iMyFone Filme
Release Your Creativity with Best Video Editor iMyFone Filme!
Download Now