While TikTok videos are relatively short, but this the main attraction that has caused people to gain interest in this platform. On the other hand, the TikTok video creators or artists sometimes go beyond the limits to viral videos. The popular videos are often the ones with transitions. These best transitions on TikTok can be as simple as a clap of a finger snap. Unlike the Thanos finger snap, these transitions are easy to make and fun to watch. All you need for such transitions is a fun and genuine idea that can make the audience go wow.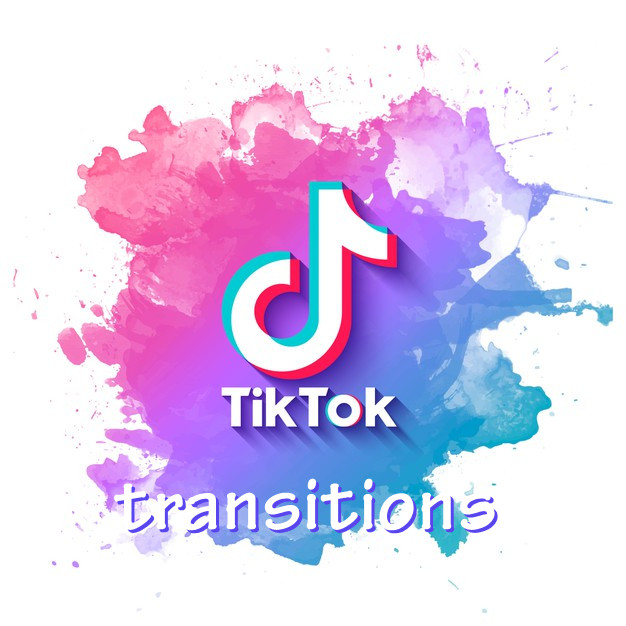 Best TikTok Transitions for Recording
On the broad platform of TikTok, people show loads of creativity in their videos. They use every feature to come up with a masterpiece. There are several transitions that have gone viral from time to time through different videos. Let us go through some of the best TikTok transitions that are easy to make and fun to watch.
1- Finger Snap Transition:
This is a pretty easy transition that grabs a lot of views from the audience. Before performing this transition, you first need to decide what that transition is going to be. For example, you go from a city life scene to a beautiful natural place. It can be a transition from decent dressing to gangster-style dressing. It all depends on what goes on in your minds, but most importantly, it depends on the video trends of that time. You can follow the trend, make a viral video, deviate from a trend, and become a trendsetter.
2- Hand Swipe Transition:
Similar to the finger snap transition, this one is also really simple to make. You can make yourself disappear from the camera with a hand swipe, and with the next hand swipe, you will be back.
3- Head Push Transition:
This transition looks like it involves two people, but in fact, it is just a simple trick. In this type of transition the person pushes their head to one side of the camera frame, and it looks like someone else has just pushed them out of the frame. It looks a little confusing when, in the end, the person being pushed it the same person who enters the frame from the opposite direction.
4- Hoodie Transition:
These videos took TikTok like a storm and got immensely popular when they were first introduced. This transition also needs to separate clips to make.
5- Card transition
It is just like the hand swipe transition but involves a card. It can be any card, such as a playing card or an ATM card.
Pro Tips On How To Do Transitions To Go Viral
Performing these transitions is an easy task that takes just a few tries at most to master. Still, you need to pay special attention to some details during these steps to make your video go viral and leave your viewers stunned.
Here are some of the pro-tips that experts use while making transitions on TikTok.
Crop Video to Look Smooth
While making a transition such as a head push, make sure to crop the video just as you turn your turn. You have to crop the video when you are in motion. This will make the transition look smooth compared to when you have to make the transition from rest.
Choose a Solid Background
Choose a solid background for your transitions. With a busy background, you will have to align yourself with the background every time you move, spoiling the video. Instead, use a plain solid background to get a perfect transition.
Choose Transitions According to the Changs
When you are selecting a transition, make sure that the transition is as big as the changes you will make. For a small change such as changing your lip color, small transitions such as face and hand movement are okay, but when you change your entire outfit, make sure you choose a transition according to it.
Keep the Pose Unchanged
Before and after a transition, make sure that your pose is the same. People might draw their attention towards your changed posed instead of the transition change in the video.
Make Obvious Changes
Make obvious changes in the transitions so that the viewer can easily notice them. The most liked TikTok videos usually bring surprise to their audience through some innovative and obvious changes. If the changes are not obvious, some people might miss them. So use bright colors and visible changes in your transitions.
Using the Same Amount of lighting
Use the same amount of lightning in both parts of a transition. A bright and dark transition will work best if you are changing the theme of the video. For a small change, try using the same amount of lighting.
How to Choose a Proper TikTok Transition For Video-Editing?
Solution 1: Applying transitions directly on TikTok
To add transitions to videos directly on TikTok, follow the below-mentioned steps.
Step 1: Press start to record videos using the big red button in the centre of the screen.
Step 2: After making your video again, press the red button to stop recording and then proceed to the editing options.
Step 3: On the next page, select transitions and apply any transition according to your video and save it to upload.
Step 4: There are many transitions available in the TikTok app that can make your video far more enjoyable. Some of these transitions are mentioned here.
Step 5: Switch On Transition: It seems like the screen has just switched on with the video.
Switch Off
Transition: It seems like the screen has just turned off while the video plays.
Slip Transition: The screen slips from one side to the other during the video.
Scroll Transition: The video screen moves vertically, giving it a feel like scrolling through TikTok.
Horizon Transition: The video screen becomes shredded and moves from one side to the other.
Vertical Transition: The video screen becomes shredded and moves vertically from up to down.
Rotate Transition: The video screen rotates in a clockwise or anticlockwise direction.
Circle Transition: The video is broken into several circles that rotate on the screen before normalizing.
Solution 2: Applying transition effects using a 3rd party app.
Applying video transitions or adding effects on the TikTok app is easy, and many different options are available, but you might want to consider some other applications that surpass the editing capabilities of the TikTok application both in user efficiency and diverse options. One such option is the use of iMyFone Filme. This third party app allows you to edit your videos much faster any provides limitless editing options to its users. Let's see how we can make a transition using this application.
Step 1: Make a new video or simply select a video from your PC and open it using the Filme app.
Step 2: You will find a bar to an extended version of the video with a second graph below it. Select the time where you want to add the transition.
Step 3: Then, select the transition from the list of options that Filme offers and continue editing.
Step 4: Finally, save the video on your laptop or Mac after editing and upload it to TikTok.
Advanced Skill - Add Transitions for TikTok with Filme.
Step by Step Guide to Add Transitions for TikTok with Filme.
iMyFone Filme is an application that focuses on its user reliability and experience for editing videos and adding transitions to them with ease. It is available on both PC and Mac, so any user can enjoy this software. Let's review some features of this software.
Features:

110+ transitions. With relative ease and helps in editing videos much faster

20+ fast video modes for beginners to rock your audience. Plus it does not compromise the quality of the video after editing.
Various professional functions provided. Multiple-layering, background audio, cutting & splitting of videos and, reducing noise from the video.
50+ Audio and editable soundtrack. You can not only record, split audio, but also adjust audio volume & fade in/out during video editing.
Here is how you can use this software.
Step 1: Select a video and create a new file project in the software.
Step 2: After adding the video, look at the top bar. You will see the option of transitions there. Select the option, and many transitions will open in front of you.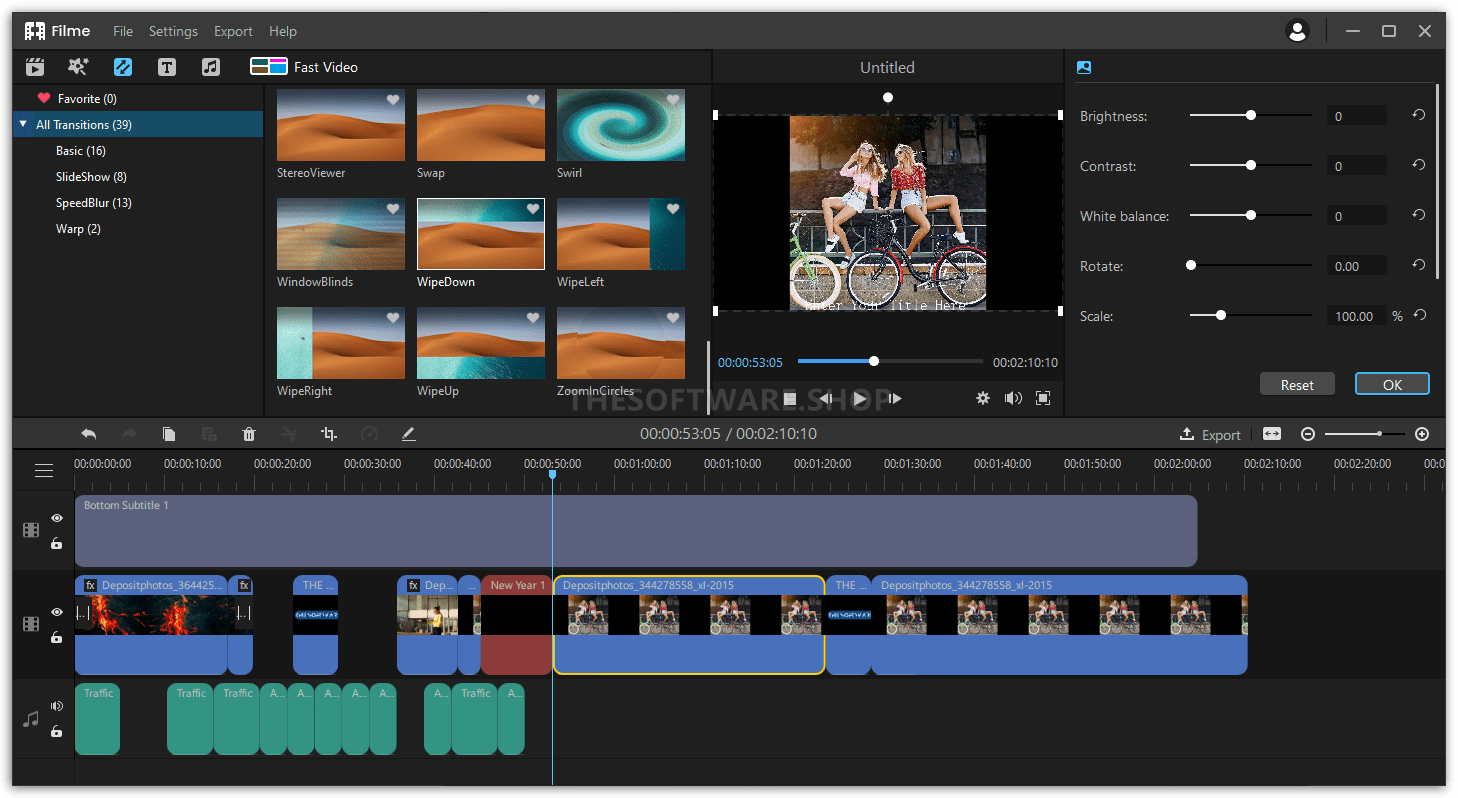 Step 3: Then select the video where you want to apply the transition and then right-click on transition and click apply.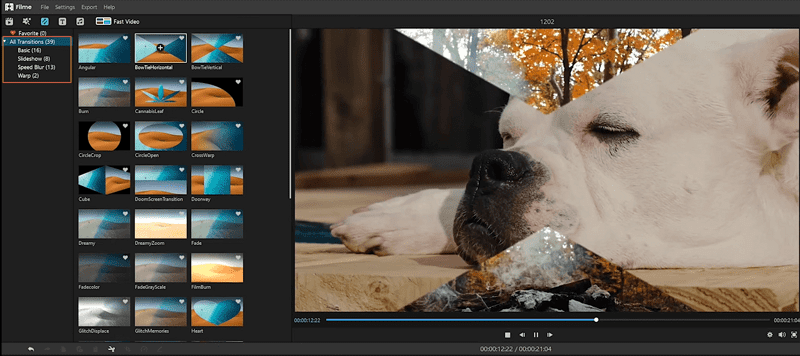 Step 4: You can click on transition and press delete to delete it from any end.
Pros:

It helps in fast editing.

It has loads of options to choose from.

It provides all kinds of options for editing, such as audio and video editing.

It adds excellent transitions to your videos.
Cons:

It leaves a watermark in the unpaid version after editing.

iMyFone Filme
20+ Fast Video Templates/170+ Video Effects/110+ Transitions for TikTok
Download Now