Magisto video editor is a fantastic application that turns your video clips and life's moments into overwhelming video. With the help of this exceptional app, you can generate elegant clips using images from your gallery. Moreover, Magisto video editor and maker is the only editor that combines photos and music.
So it's the simplest way to make high-quality and classy videos in a minute. You can also edit your videos to produce captivating stories as Magisto is a fun and easy way to edit and share videos. The Magisto video editor has a simple user interface, and you can edit your video anytime due to its 24/7 availability.
Magisto video converter is a web-based video marketing solution for businesses to distribute content, edit photos, and provide video analytics. The system video creation part is powered through artificial intelligence that combines uploaded images, soundtrack, and videos into a presentable marketing tool. Therefore, it's a video management solution created to help professionals, marketing agencies, and businesses to use inbuilt soundtracks, videos, and editing styles.
Developers can include custom branded fonts, colors, and text with personalized logos to make a classy video. The application comes with different pre-built business templates, and you can select any of them based on your targeted market. Additionally, marketers can also edit them according to their needs and save their edits for future use.
Magisto video editor comes with exclusive features that release content through email, platforms, advertising, and social media. The videos can also be showcased on companies' websites by uploading the videos from a mobile device or web browser. In addition, the software comes with a marketing analytics feature that gathers customers' data to get insight into the video performance, geographical location, and distribution time. Some other features of Magisto professional are:
Features and Availability:
Fully optimize video editor with 24/7 availability on your device

Based on advanced technology that trims, edits, and analyzes your videos.

Easily share edits to Twitter, Facebook timeline, and YouTube privately or publicly.

The facial recognition feature of the Magisto video marketingtool detects family and friends in your video.

Addition of filters, transitions, camera stabilization, and effects

Select video clips or photos from your device

Record video with the help of Magisto video converter

Add music from your iPhone/iPad
Pros:

Magisto video converterhas a library with great music, creative themes, and an easy-to-use interface.

Variety of templates and easy to learn platform

Great features of video editing with high-quality sound effects

The ability to host, share, and download all forms in one platform.
Cons:

No editing options for long videos

Theme availability

No access to 1080p downloads at professional plan
Pricing:
Magisto video editor is free to use, but its premium version adds a variety of features, and the software is available with an auto-renewing subscription. There are two subscription options for the Magisto professional tool:
Monthly for $5

Annually for $18
The subscription amount is charged through your iTunes account. Moreover, your subscription will be renewed before the end of the current period, and you will not be able to cancel it during the active period. However, if you don't know how to use the Magisto video editor and maker, you can manage account settings after purchase.
Full Review of Magisto:
Magisto video converter is a magical technology as the app analyzes videos, chooses interesting clips, and automatically edits them with transitions and music. So the app requires no editing skills, and you can turn all of your mobile clips into a polished video.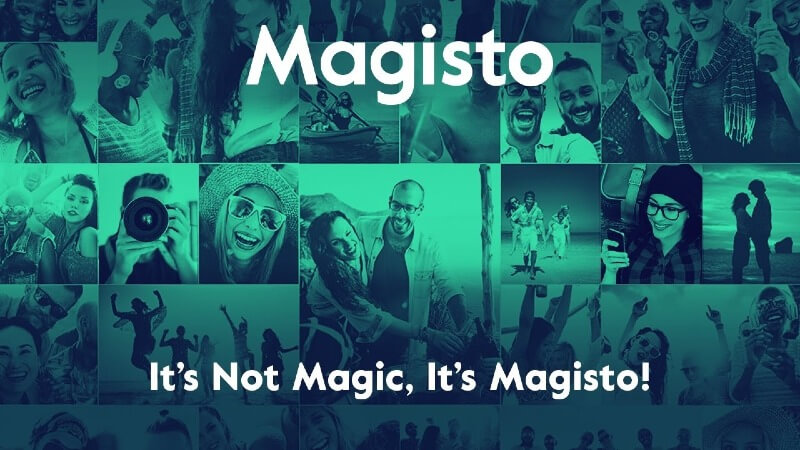 1. Interface:
The interface of the Magisto professional app lets you look through your files and media in Google drive account. Moreover, the application supports all kinds of video formats, so you don't need to be worried about transcoding anything. You only have to select clips you want to include in edit, and the Magisto video editor will magically edit all parts together. However, the interface of this software is still in the working process and sometimes becomes difficult when you have a lot of saved content on your device.
2. Transition:
The Magisto video editor and maker pro APK has several benefits that make it beneficial and first choice for users. One of the best features is its transition tool. With Magisto new layout and transitions, you can design elements and arrange video content in a way that harmonizes your unique style and images. You can flatten your words on images. Therefore, during the editing process, you can add text to your video to create catchy videos.
3. Trim, crop, and split:
Using the trim tool of Magisto video editor, users can extend, shorten and select different video clips to show in Magisto video. There are two ways to access the trim, crop, and split tools.
Storyboard screen:
Tap on video part you wish to edit.

Click on the stack icon on the screen and tap on the trim, crop, or split option from the drop-down menu.

Now you can extend or shorten your videos with the help of the trim tool.

Similarly, you can crop and split the whole video by using these tools from the menu.
Scenes Screen:
Click on the video you are about to edit.

Tap on edit and select the video you like to trim, split or crop by swiping left.

Click on the clock icon and edit your desired part of the video as you want.
4. Effects:
One of the best things to consider about the Magisto video editor is its bunch of effects that you can apply to your videos. You can choose your favorite effect and apply them to a specific part or whole video. Therefore, this app allows users to add transitions and cinematic texts to create a perfect video.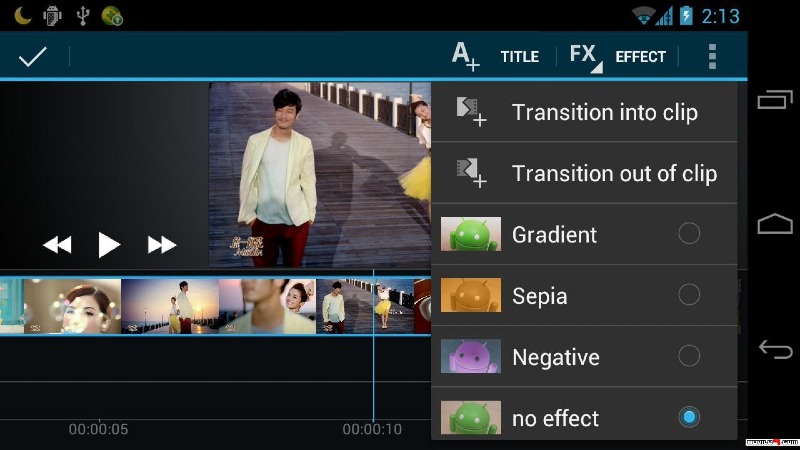 5. Audio:
With Magisto video editor and maker, users can take videos to the next level with audio that supports message, enhance the mode, set the pace, and connect audience with your soundtrack. There is a collection of almost 750+ tracks in the Magisto marketing tool, and you can also upload your music.
How it Works:
First of all, preview the audio by hovering the cursor over the audio thumbnail. Click in the thumbnail you select, and a green frame will surround your selected thumbnail.

Browse through the list of music you have chosen.

Tap on the music to search the entire library, and use filters.

You can also select "no music" if you don't want to add audio to your video.
Alternative to Magisto Video Editor:
iMyFone Filme is a video editing tool that allows you to craft slideshows and videos without professional editing knowledge. The tool has a simple interface allowing users to drag and drop different video parts and combine them into an exclusive video within minutes. Unlike some unprofessional video editors, iMyFone Filme offers easy video editing making it user-friendly for beginners.
Features:
Simplicity:
The iMyFone Filme is easy to create professional videos without any experience. You can edit your videos to create memories of weddings, birthdays, travels, and different festivals.
Basic Toolset:
The software has almost all basic tools for video editing like crop, trim/cut, rotate, split, make a picture-in-picture effects, adjust speed, and many more. So anything is possible with this powerful tool. You can also edit different parts separately and join them together to make a masterpiece.
Slideshow Creation:
If you are planning to create a slideshow, you can do it with Filme. You can craft professional video slideshows without any complex editing.
Final cut pro X is the best alternative to Magisto video editor with powerful features to speed up editing for content creators. The management and creation of videos become easy with this media platform. Therefore, if you want to save time, you should go with final cut pro X as it is nonlinear editing software.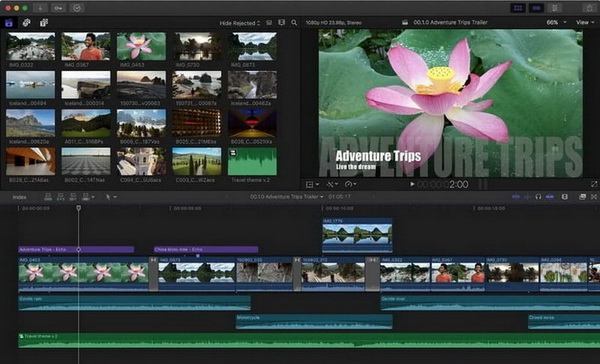 Features:
Magnetic Timeline:
The magnetic timeline has been one of the issues. The final pro cut X solves all these problems.
Replace and Find Text Tool:
Whether you are editing weddings or documentaries, you are bound to add a lot of titles and quotes. So final cut pro X is great for quick editing.
Effects:
One cool aspect of this software is the effects are interesting in the system play. So when you decide which effects to use, it will automatically apply the selected effects on the timeline.
Color Grading:
The final cut pro X supports color grading and color correcting. However, the recent update of this software takes care of every step of post-production in one place.
The Range Tool:
The range tool of this software allows users to adjust audio easily. It provides four keyframe to raise or lower the volume of the clip. So it's the best way to save time because you won't go in and set the keyframe yourself.
Final Words:
Magisto video editor is an excellent tool that allows users to create professional videos. The software is available for both smartphones and PC. Moreover, the Magisto professional gives users complete access to analytics and editing of video. Magisto is also YouTube certified, and you can earn a certification in growth, creation, monetization, and optimization. All in one, the tool has striking features with video creation. So what are you waiting for? Get yourself registered for Magisto video editor to have an amazing video creation experience.

iMyFone Filme
Release Your Creativity with Best Video Editor iMyFone Filme!
Download Now