IGTV has been growing at a rapid rate as businessesand influencers increasingly seek to reach their audiences via long-formvideos. So how do you find a solid IGTV video editor for each of the major OSplatforms: Windows, Mac, iOS, and Android? This article helps zero in on thebest tool for each operating system and shows you exactly how to use thesoftware or app.
How to Edit for IGTV on Windowsand Mac
iMyFone Filme is the best video editor forbeginners and amateurs looking to go pro. The slick interface makes it easy tofind features and edit your videos to enhance their quality and appeal. Thefeatures themselves are fairly comprehensive, and the editing is done on atimeline editor for greater accuracy and detail. if you want to remove the igtv video background noise,you can also choose filme.Here are some of the featuresof this versatile IGTV editor and how to use them.
BasicEditing
Importing a video into Filme is as easy as dragging it from Explorer and dropping it into Filme's Media Library. You can also use the File → Import function for this.
Click the + symbol on the video thumbnail to bring it into the timeline editor on the bottom half of your screen.

In the edit panel above the timeline editor, you'll see various options such as trim, crop, speed control, and split. You can use these to remove unwanted bits and focus only on the main subject of the video, as well as to create slow-motion or fast-motion effects for a particular segment of the video.
AdvancedEditing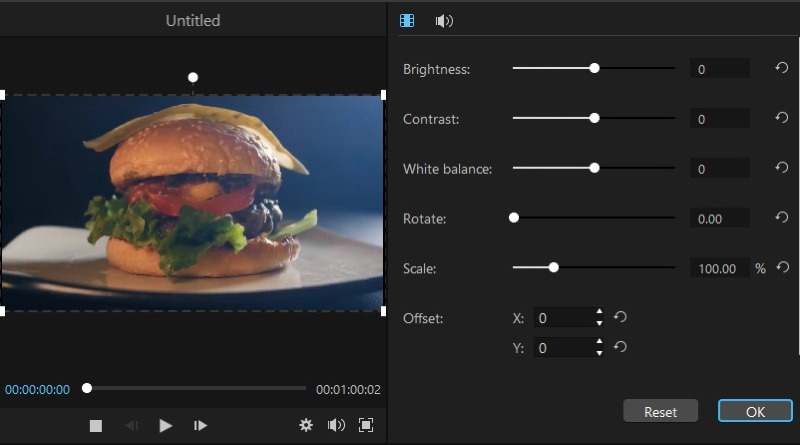 To edit attributes such as brightness, color, contrast, etc., double-click the video on the timeline. The editing panel will be displayed on the top right of your screen. Click OK when you're done with the edits.
Filters,Text, and Effects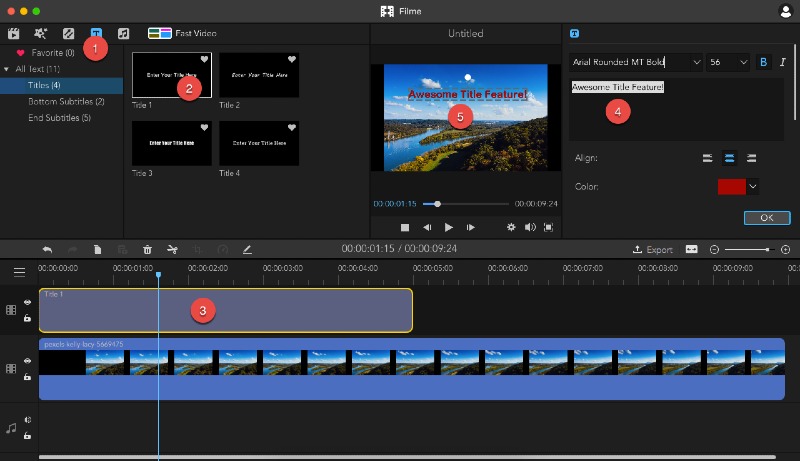 On the top left, you'll see a row of icons for effects, filters, text, audio, and Fast Mode. You can enhance your videos by adding captions, transitions, filters, and even choose from the wide range of royalty-free music available in Filme. Any element can be added to the video by clicking the + symbol that's visible when you mouse over it.

FastVideo Mode and Exporting
Fast Video can be used to create stunning video slideshows using video clips and images. It comes with a set of templates, and all you need to do is pick one, import your media, reorder it, and export the slideshow.
Exporting is an important feature because IGTV only allows MP4 uploads and is specific about the aspect ratio. Filme can give you an MP4 output with an aspect ratio of 9:16 (vertical video) or 16:9 (horizontal video), which is perfect for IGTV.
Mac - iMovie
Editing in iMovie on Mac is simple since it'sa native application. Importing is very similar to iMyFone Filme, and once aclip is imported, you can edit it as shown here:
Select the clip in the timeline to see the preview. Above the preview pane, you'll see various tools like cropping, zooming, and speed control.
To trim a section of a video, use the handles at either end and pull them inward.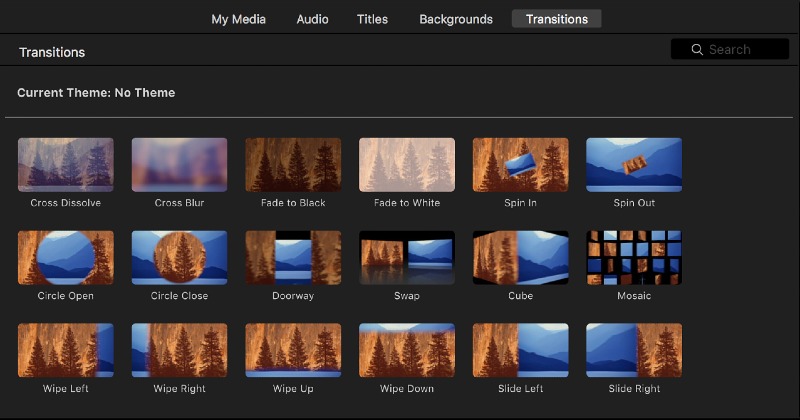 You can also add transitions in between clips or by splitting a clip to create space for a transition effect.
iMovie only has horizontal video options for exporting, so choose 16:9 for IGTV and you can upload it. The process to rotate your video is a little cumbersome, but horizontal is fine since IGTV has been allowing that since 2019.
How to Edit Videos for IGTV onMobile
iPhone and iPad
You can use the iMovie app on your iPhone oriPad to edit your video, as shown below. iMovie on iPhone and iPad is quiteintuitive and easy to understand. The layout is very similar to the iMovieversion, with the only obvious difference being the input types are different.Also, some of the features of the desktop version may not be found in themobile version of iMovie since the iOS port is a lightweight iteration.
Import the video to iMovie after creating a movie or trailer project. Tap + to select the video and bring it to the timeline editor and tap Done on the top left.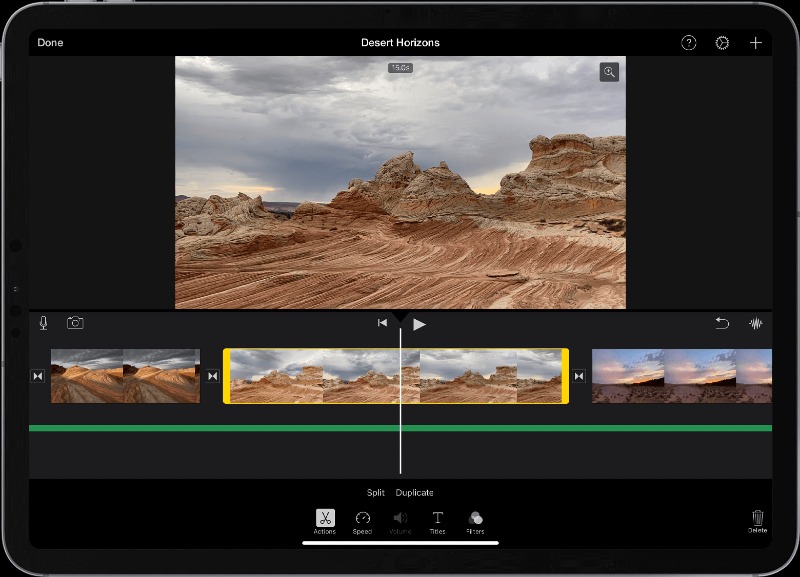 To trim the video, drag the clip's timeline handles inward. To cut at a particular point, bring the vertical white line to the corresponding point in the video and tap Split.
You can also change the speed of a clip and add titles and filters.
Click Done to save your edits. You can now post the video to IGTV from you iPhone's IGTV or Instagram app.
Android
On an Android smartphone or tablet, you canuse an app like Magisto, which was created by Vimeo. It's a highly versatiletool that's popular for adding stickers, splitting, trimming, and even creatingslideshows with just a few taps. For IGTV videos, it's a great way to enhancethe quality of the video and clean it up so it looks more professional. Theexample below shows you how to use the Editing Styles feature to edit for IGTV.
Tap on + or Select Footage in the home screen of Magisto to import a video from your device.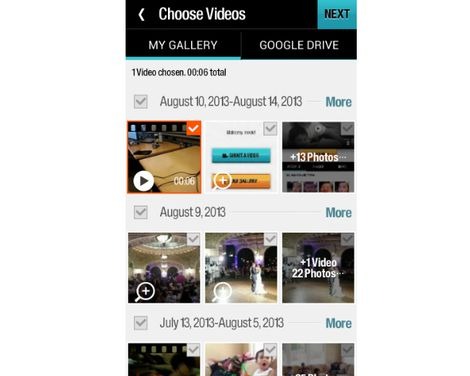 Choose an editing style from the various options provided.
Choose an available music track or upload your own music.
Click Make My Movie, and you're done!
Magisto uses AI to make it easy to edit videosto enhance their appeal. It's easy to use and will be a great tool for your IGTVvideos.
How to Edit Videos for IGTVOnline
Kapwing is a great online video editor forIGTV videos. It's easy to use and doesn't require any installation. All youneed to do is upload the video, use the platform's editing features, and exportit in the quality you need. Here's how it's done.
Upload your video on the Kapwing Studio website by clicking Upload File and selecting the video from its folder location.
Inside, you'll see a preview of the video along with various tools laid out around it.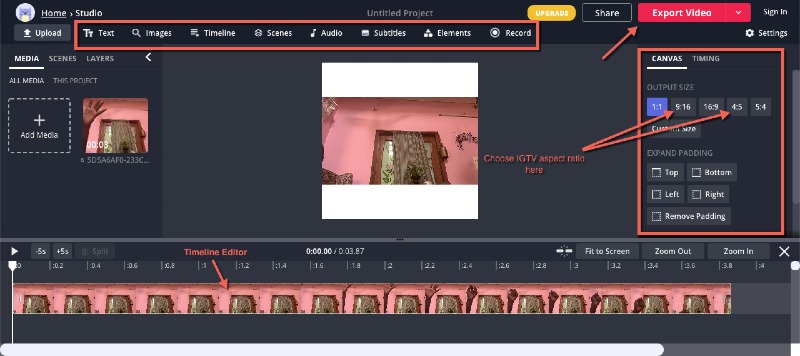 You can now use the editing features to tweak your video just the way you want it. As you can see, you have a lot of options such as text, scene transitions, subtitling, etc.
Hit the Export button when you're done, but before that, you can choose the preferred vertical aspect ratio for IGTV, which is either 9:16 or 4:5.
Kapwing also comes with a lot of other usefultools for adding audio, video conversion, subtitling, video resizing, and soon.
Tips for Editing IGTV Videos
Permitted Video Format andDimensions for IGTV Videos
IGTV is very specific about video format,dimensions, and file sizes.
You can only upload videos in MP4 format, so make sure that's whatyou're exporting when you edit with one of the tools shown above.
Alternatively, you can use an online conversion tool like Zamzar oreven Kapwing to get an MP4 output.
As for the dimensions, IGTV requires an aspect ratio of either 16:9(horizontal) or 9:16 (vertical).
It may also accept up to 5:4 or 4:5 but the former options are betterso you don't end up with unwanted cropping.
How to Change the Thumbnail Imagefor an IGTV Video
If you've already posted the video, there's noway to change it on IGTV. However, you can crosspost to Instagram as a previewand choose a different thumbnail image for the cover. The Post a Previewfeature was introduced last year. Before you post to Instagram, you can use theEdit Profile Cover option to reposition the image. Other than that, there'snothing much you can do once it's posted to IGTV.
In Conclusion
These tools mentioned here are perfect forbeautifying your IGTV videos with their extensive and convenient features.However, for the best results, it's always a good idea to shoot your videos ata high frame rate and resolution. For instance, 120 fps in 4K would be greatfor sports videos so they're crystal clear when slowed down to 0.1x speed in anapp like iMyFone Filme. Keep in mind that the quality is only as good as howthe original was shot, and this will serve you well for your upcoming IGTVvideos. Good luck!