Throughout your pregnancy, you've undoubtedly spent hours and hours worrying about certain things about newborns like names, car seat brands, if you want to breastfeed, and if you want to remain at home or go back to the office. However, if you've not already done so, it's a good idea to think about your pregnancy and delivery journey. It's the ideal time to make a birth plan. For the PDF version, the video is better than it. To help you have the most convenient experience in creating video, iMyFone Filme was developed.
Part 1: How to Make an All-round Birth Plan with a Template
1. Steps to create an all-round birth plan with a template
Every woman's birth plan could be unique, as what gets into it is determined by what is most significant to her. Your doctors will be able to see at a glimpse what is essential to you or what your choices are if you have a simple and easy-to-read birth plan. A birth plan must be planned well before the due date.
Step 1: Prepare all the checklists for the birth plan by filling in the details. This may include your introduction, contact details, labor plan, medical information, and after-delivery information. You can add the data based on your preferences.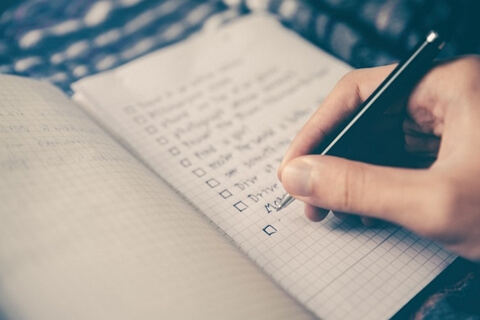 Step 2: Download the form.
Step 3: These forms are easy to customize based on your personal preferences. You can also add additional information on the birth plan.
Step 4: After submitting the details, you can preview and export them to your device.
2. What is a Birth plan?
It is just like a checklist of "delivery choices": everything you'd want to have or occur throughout your labor and delivery, as well as those you'd want to prevent if at all feasible. It doesn't guarantee that things will go as planned, however, you won't have the opportunity to debate it with the healthcare staff surrounding you when you're in labor.
Making a birth plan helps you to communicate your desires to all of the physicians and nurses who will be caring for you throughout your labor and birth, allowing them to provide you with the appropriate support.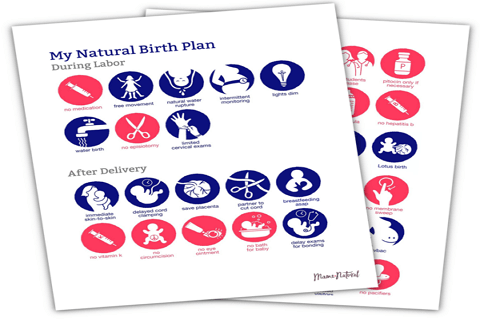 3. Reasons for making a Birth Plan
Whenever it's ready for you to give birth, a birth plan is a fantastic idea to make sure everybody on your healthcare professional would be on the same page. Making a birth plan might also enable you to understand more about your alternatives for giving delivery. It is also a mindful memory for baby growing. You also can make the awesome baby slideshow with Best Songs.
In general, a birth plan template free should address the following three areas:
Your choices for pain treatment, who will be there throughout the delivery, the atmosphere you wish your kid to be born in, and so on for a natural birth.

Infant treatment after delivery: You'll get a variety of choices for baby care following birth, such as who will sever the umbilical cord, how you'll nurse, and where the infant will stay. You'll also be allowed to see the rules of the hospital or birth facility.

What to do in an emergency: It's critical to get a strategy in place if something bad happens. In the event of a cesarean section or other difficulties, most birth plans would include requests.
Part 2: Top Sites to Download the Birth Plan Template
Download the Birth plan template Free
For the varied society of moms and dads, The Bump provides professional advice, ideas, and links to time-saving technologies. The Bump is really the ideal parental platform, offering a mobile-first experience, real-time expert guidance, and a wide range of lifestyle material. It has been one of the best places to get a free birth plan template.
Pros:

They offer a well-designed and easy-to-read birth plan template.

This platform also includes a lot of good resources for new mothers.

Prepares mom-to-be for each doctor visit

They also have the pregnancy tracker app on Apple Store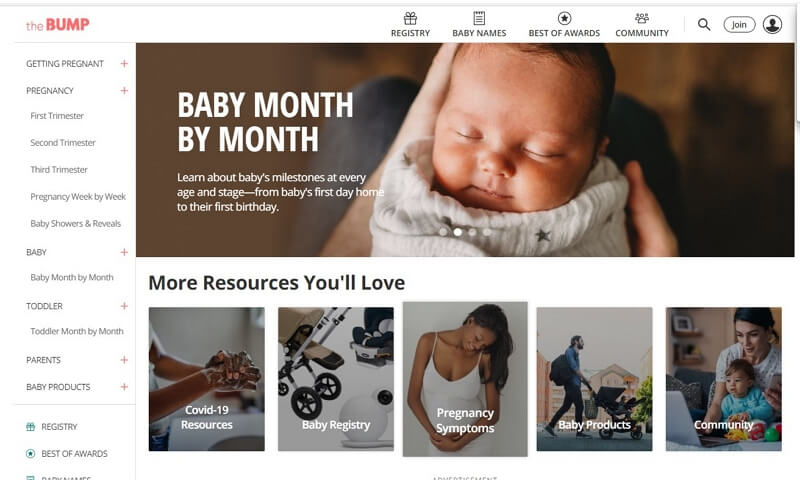 Other websites to download the birth plan template
Nile Women's Health Care provides parents with a comprehensive birth plan template. This plan is available for free on their site which can be downloaded in a few seconds. This is indeed a comprehensive birth plan that covers everything from baby care to labor and delivery.
The Nile Women's Medical Team also emphasizes training and women's empowerment. They provide every mother with the knowledge she needs to make the best decisions for her nutrition and well-being.
Pros:

Free to download birth plan makes it easy to access

Provides quality women's health care to all stages of life

Includes a wide range of informative content for mothers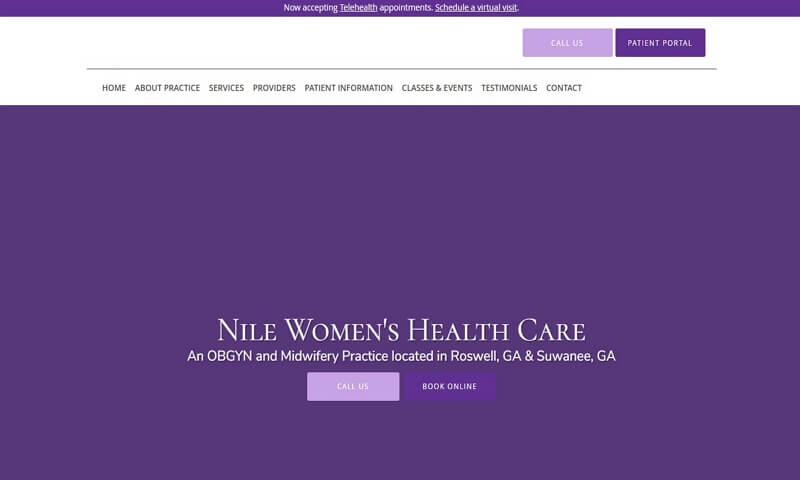 Mamma natural is offering one of the best editable birth plan templates. You can get a customized birth plan template that is simple, pretty, and visual. They are offering a personalized plan people will read. Users can download the editable birth plan in a zip file or download the pdf birth plan. These plans are easy to edit based on your requirements and preferences.
Pros:

Visually appealing birth plan

Easy to edit

Contains a wide range of information sections.

Easy to customize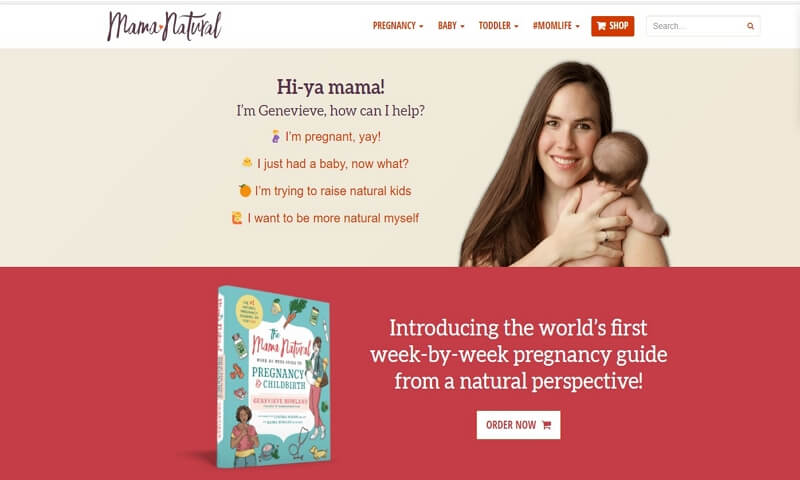 This is the best platform for mothers and women to learn more about their health. This website includes all the informational content for new mothers where they can learn more about breastfeeding and maternity compression. Their editable birth plan template is easy to customize and edit depending on your requirements.
Pros:

Personalized and editable birth plan templates

A wide range of sections to include detailed information

Easy and simple design
Part 3: A video - More Visual Way to Make a Birth Plan
A birth plan is a mechanism for you to communicate with your health professionals about the type of labor you expect, whatever you want to occur during it, and also what you don't want to occur. Your birth plan might include everything you want to know about labor and delivery. What you really prefer, your health information, your situation, and what is offered at your maternity care will all influence your choice.
There is a new trend to use video for birth plans. Users can make a birth plan based on their requirements and after that, they can use a video editor to convert this form into a video. These videos are easy to save into your device. You can also share these videos with others depending on the particular situation.
Following are the 3 reasons why you need a video to present the Birth plan
Easy to Customize
A wide range of powerful free video editors is available that can be used to present the birth plans in the form of video. You can edit or customize these videos by adding your favorite background music or song. Parents can add different effects or filters to make these forms visually appealing.
Easy to Share with Other
The video editing tools have made it comparably easy to edit and share the files with others using different platforms. These video editors allow you to export or save the edited video in different formats. Users can export their edited birth plans in any format and share them with their friends.
Select from a Wide Range of Video Editors
There are thousands of powerful video editors free available that help you convert a file into a video and lot of free special effects video editors to create more interesting video. Most of these tools are free but with limited access. You will have to purchase a premium membership to use all the advanced features. But in most cases, the free tiers are perfect to make a video of your birth plan.
Part 4: Best Video Editor to Present Birth Plan Video- iMyFone Filme
iMyFone Filme is a handy application that enables you to create videos with audio in a single click and includes all of the necessary editing tools. It allows you to conduct basic processing, add beautiful effects, and use sophisticated tools to edit videos on tiktok.
This tool is available for PC and MAC users. It can also be used to present your birth plan videos in the form of videos. iMyFone also allows you to export these videos in different file formats. Parents can use this tool to save their birth plan in the form of videos and share it with their healthcare professionals.
How to Create with Template-iMyFone Filme
Step 1: Click the Fast Video
The Fast video mode is a unique feature of the Filme video editor that can be used to make the videos of your files. Click on this mode to enable it.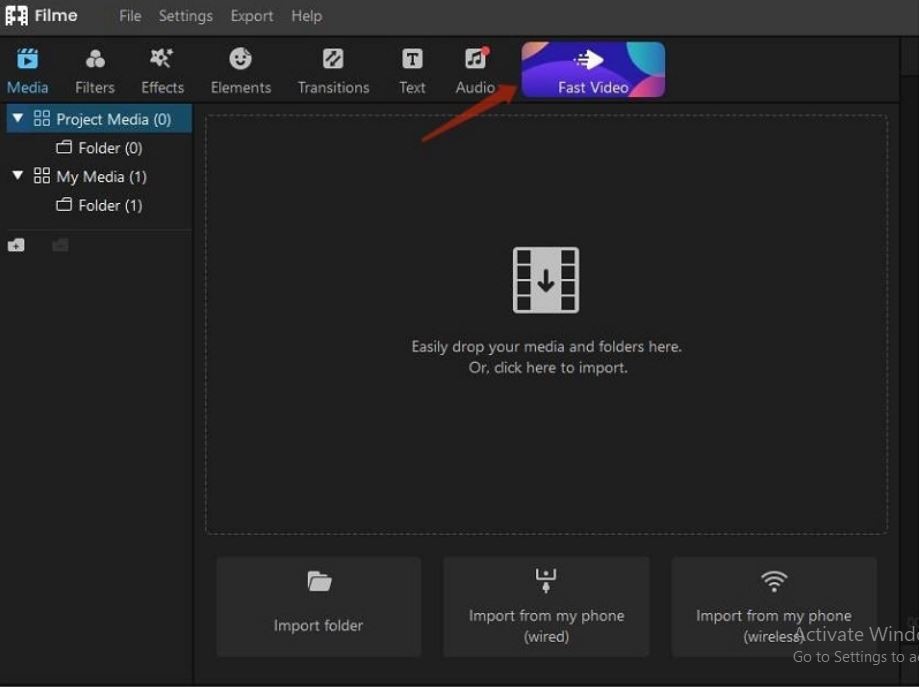 Step 2: Choose the Template
After that, you will have to select the template of your video. Filme includes a wide range of templates and users can select any of these themes based on their requirements.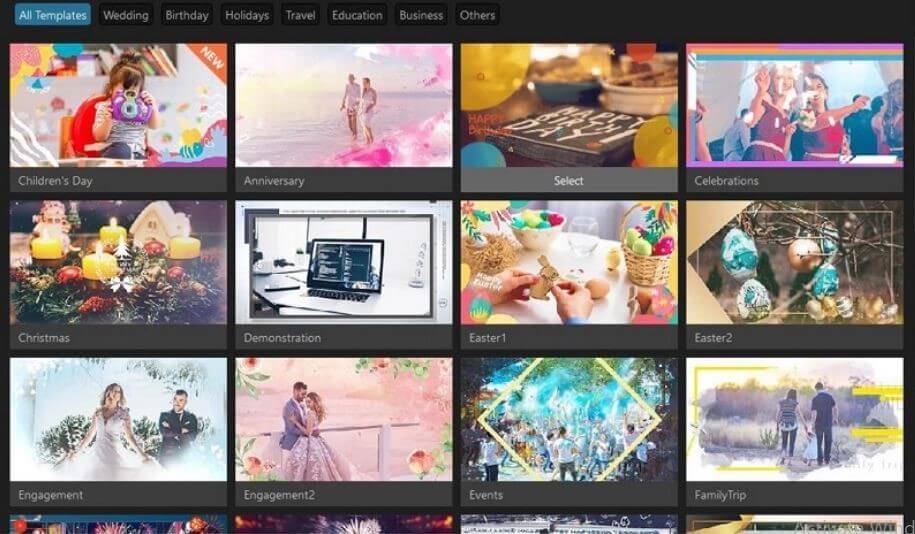 Step 3: Import Your Picture and Preview
The next step involves importing the pictures of your birth plan. After importing these images, Filme allows you to edit these pictures easily.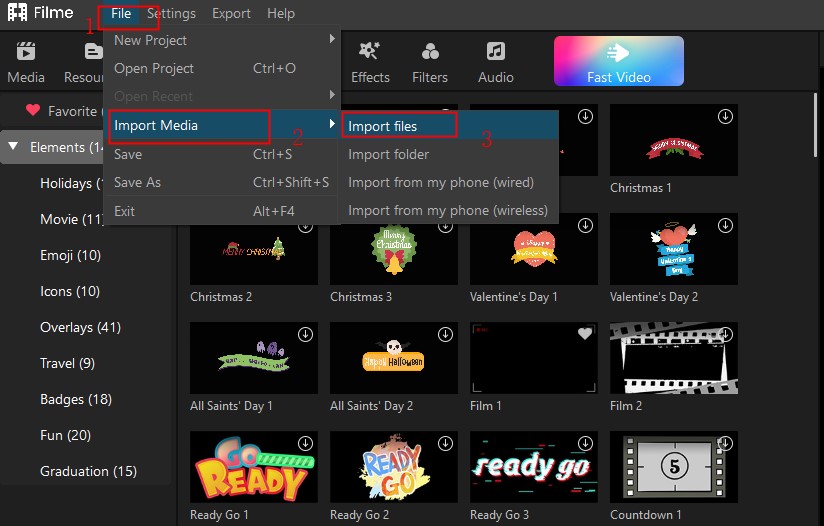 Step 4: Change the Sound and Text
You can change the background sound or text in your videos. The users who want to add the animations or effects can also use the advanced features of Filme to make some changes.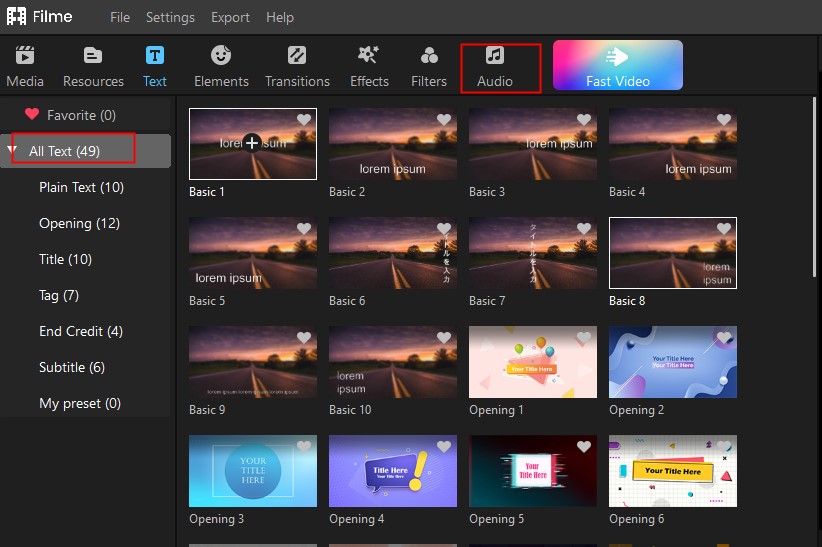 Step 5: Preview and Export
After completing the editing, click on export and save it on your device.
Conclusion
Mothers can express their choices, plans, and aspirations for their infant's delivery using an editable birth plan template. It assists the delivery team by laying down their choices for the delivery environment, pain control, postpartum care, and infant treatments. The birth plan template can assist you in writing a comprehensive birth plan that reflects your choices.
You can also videos to present your birth plans which help you to edit them based on your specific requirements. You can add the text, animations, texts, effects, and music to make the birth plan more visually appealing. iMyFone Filme video editor is one of the best tools to make a video of your birth plan. This easy-to-use tool is perfect for those who are inexperienced in using editing software.