For many years, the use of graphics has been the best way to relate valid messages and information. However, in recent times, video presentations have made it even easier for engagement in all ramifications, which is why it has gradually become the most preferred medium for sharing support content in and outside the executive boardrooms. Therefore, knowing how to create a video in powerpoint is an important thing.
Part 1: Why Creating Videos in PowerPoint
Recent research concluded by Forrester pointed that videos are 75 percent more likely to engage any audience than books, journals, articles, and conventional plain documents. This is why digital marketers, companies, and organizations still prefer motion graphics with the most popular video presentation version. There are numerous reasons for creating a video using PowerPoint, from flexibility to an easy-to-navigate user interface and highly effective features. Below are other reasons why many users prefer PowerPoint to create promotional, training, or commercial videos.

Speed and timeliness: PowerPoint is one of the easiest software to create video presentations. That's because the designers made it so that any user can create videos in bits and collectively, which makes it easy to express a full script in just a few slides.
Engagement and Effectiveness: PowerPoint is the best way to tell any story and easily understand. Users can add both visual and audio blends to bring feelings and emotions to life. This ability makes it easy to engage any target audience and is best suited for engagement and brand awareness.
The best option for Support Sharing: Record the meeting for as long as you need. Or, you can use the Pause and Stop buttons that appeared during the recording. If you choose Pause, the current recording will be labeled as Paused Recording and you can resume it at any time. If you choose Stop, the recording will stop immediately, displaying a pop-up window telling you that "the recording file will be converted to mp4 when the meeting ends".
Flexible user interface: The ability to use PowerPoint exported content on relatively any device, platform, or for any purpose makes it the best option. And 90% of the features are visibly accessible on-screen, and costs of production and modification are lower, beginning with the first alteration.

iMyFone Filme
Part 2: Some Common Videos in PowerPoint
PowerPoint comes with a vast collection of beautiful and well-designed presentation templates and features that be reorganized to suit any purpose. However, below are some of the most commonly used video presentation templates:
Commercial Video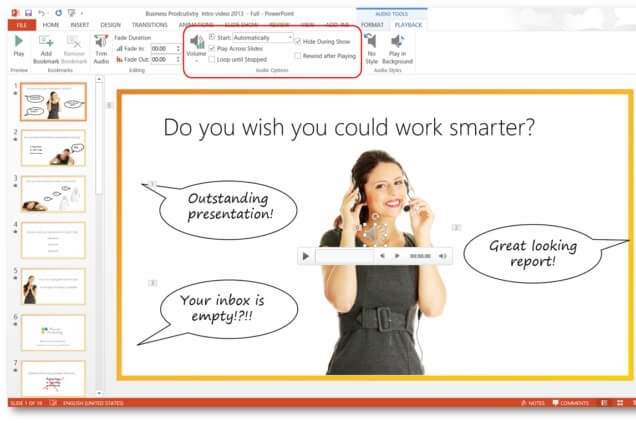 These are predesigned video templates customized for sales, promotional, or sales purposes. Conclusion: there are relatively cost-effective, compared to using an agency or a professional video editor or producer to create a video for any related reasons. PowerPoint is the one sure place to get well-organized templates for marketing campaigns and other sales-related video presentation templates.
Looping Video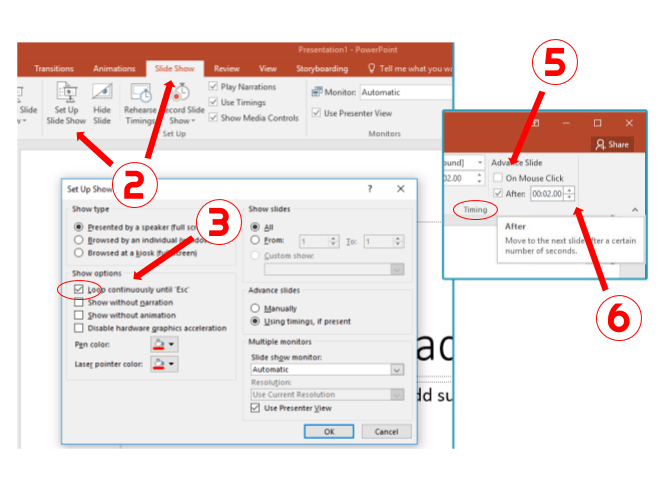 Looping videos are videos that automatically transcend into the next within a scheduled time. Though there are not templates, they can be used to organize slides to continually follow a specified pattern to the next slide while creating a video.
Training Video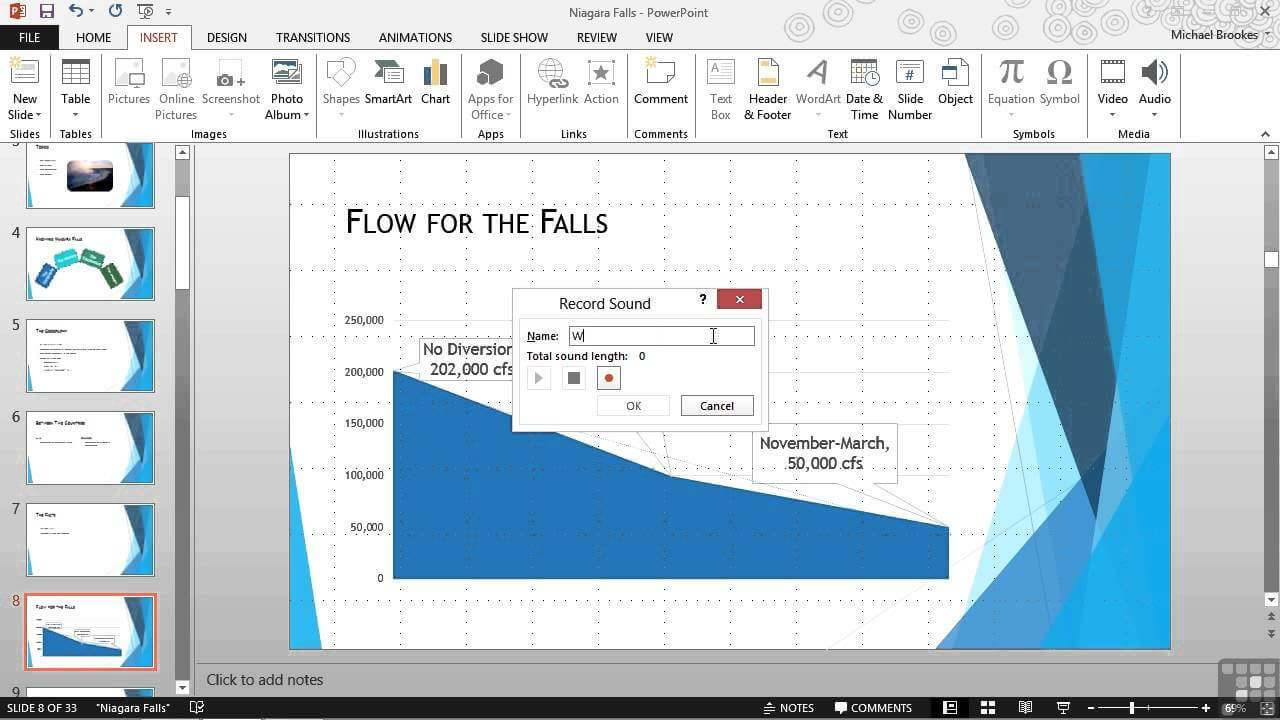 You could say that training video content is a must-have these days. Among other things, it can help you provide excellent customer service, a memorable customer experience, and an engaging employee onboarding experience.
Part 3: How to Create a Video in PowerPoint
Creating a video in PowerPoint Internal function isn't as hard as it seems, though not many people understand the intricacies. However, here is a step-by-step guide to creating a fantastic PowerPoint video with no effort.
Create Slides: Start by creating different PowerPoint slides like a regular slide show. Preferably make sure slides are in three cell formats of title body and finally a conclusion. Start with an image, anchor text, and then layer elements to suit any preferred style.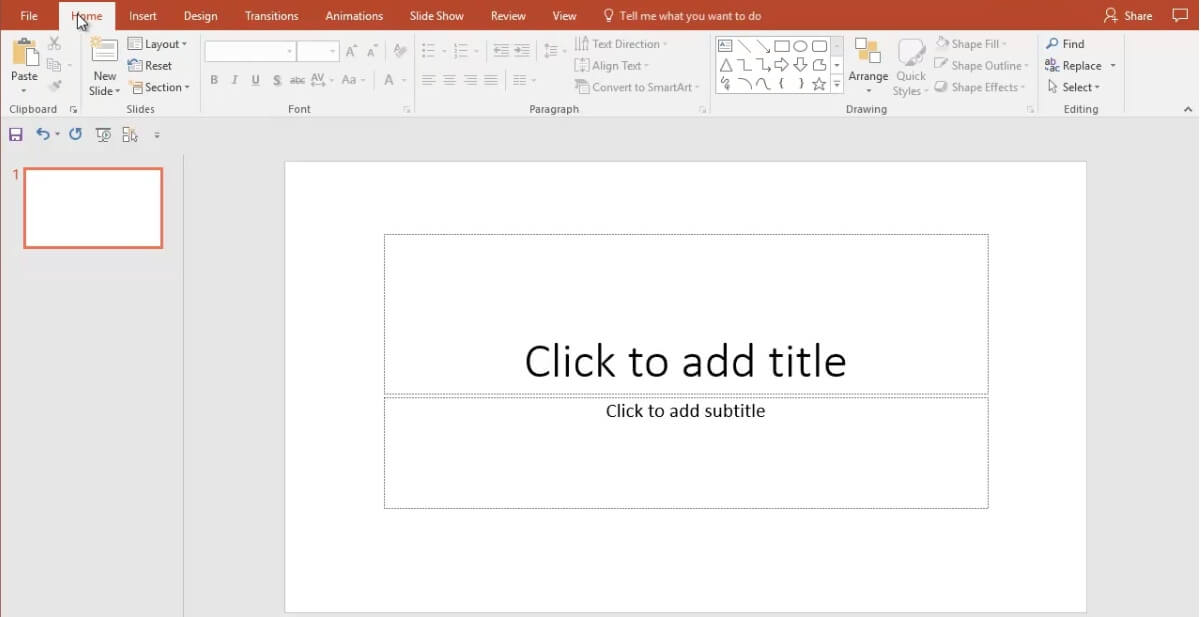 Add Animations: Play around with the animation feature. This feature allows users to add effects and slide movement patterns to their preferred slides. However, it should be used carefully to avoid abuse. If added rightly, it could add great insight to even the dumbest slide. Click on the "Animate" tab, and customize slides to suit any need/requirement. Make adjustments with the delay and transition times via the Animation pane and review directly or on full screen.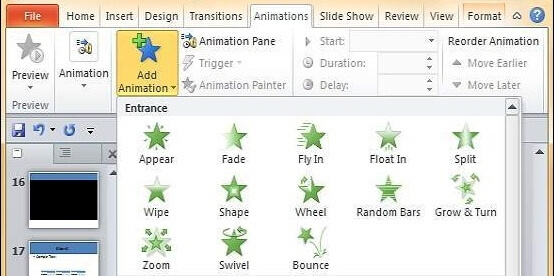 Import Video: It is easy to get confused because this whole video should be about creating videos with PowerPoint. Right! But it still is! At this point, videos with vital information or pre-recorded screen presentations can be imported into the slide. Videos can be imported from the computer or online sources. It saves a lot of time when making videos for upload on platforms like YouTube.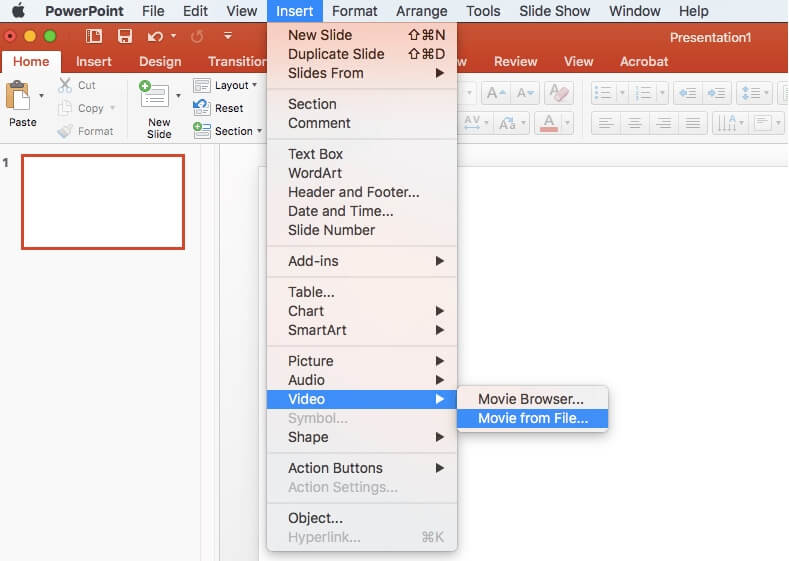 Add Music/Voiceover: Music could be an excellent substitute for voiceovers if none were recorded before then. Texts can be changes to audio via any text-to-speech app or add music to add a cool vibe to the slideshow.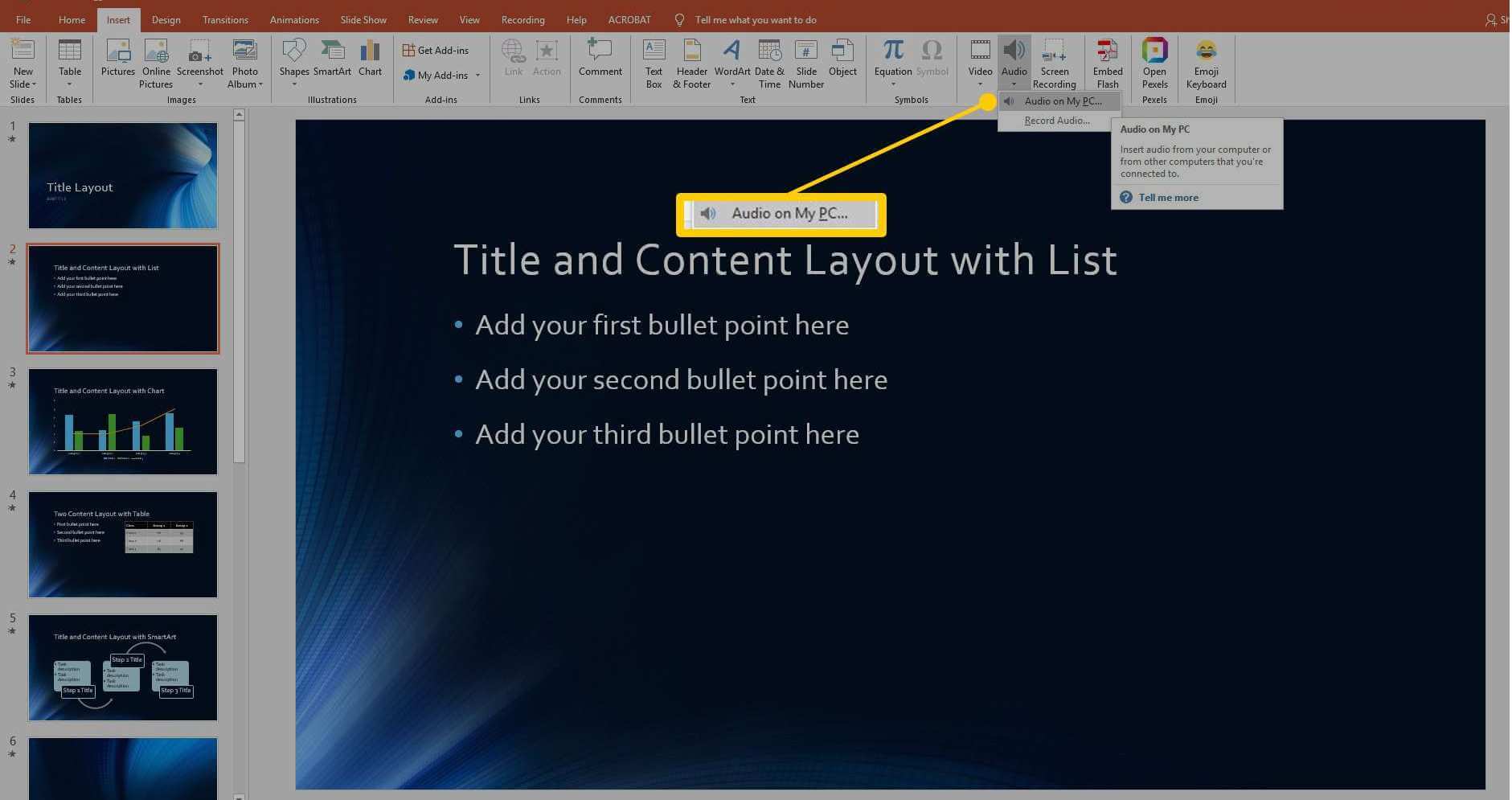 Note: Reduce the audio and add a 3 to 5-second fade-out if it's over. It gives the video a more professional appearance and aids in signaling the finish.
Review: Music could be an excellent substitute for voiceovers if none were recorded before then. Texts can be changes to audio via any text-to-speech app or add music to add a cool vibe to the slideshow.
Video export: On export, choose any preferred resolution and then "Create video" as either WMV or MP4. However, WMV would be better for an easy and seamless transition.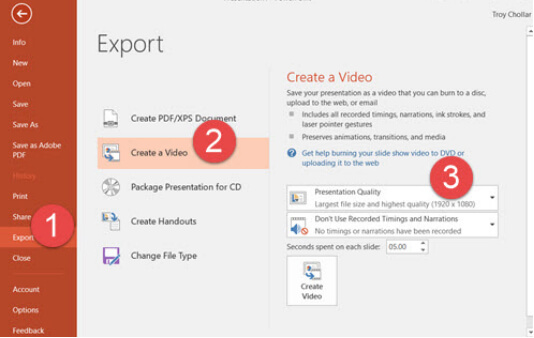 Conclusion
Creating a video on PowerPoint isn't as hard as it seems, but it takes creativity and professional touch to bring out the best in any video presentation. Though PowerPoint 't the only medium to create highly engaging video presentations, it is far more cost-effective and gives the professional outlook that suits any need; both for career or educational purposes.
However, it might save as the best substitute for professional video production, but it could still be best for low-budget video creation for promotional or presentation needs. People who want to create high-quality videos with PowerPoint might learn more intrinsic details about the software.

iMyFone Filme