There are many videos in which people like the music or song. They want to listen to that audio or use it for any other purpose, such as content creation. It is not easy to find a good tune on the internet; therefore, they try to extract the audio from that video. In this article, we will discuss a few best MP4 to MP3 converters for mobile and PC that they can use. We will share the pros, cons, and features so that you can select the best one without any hassle.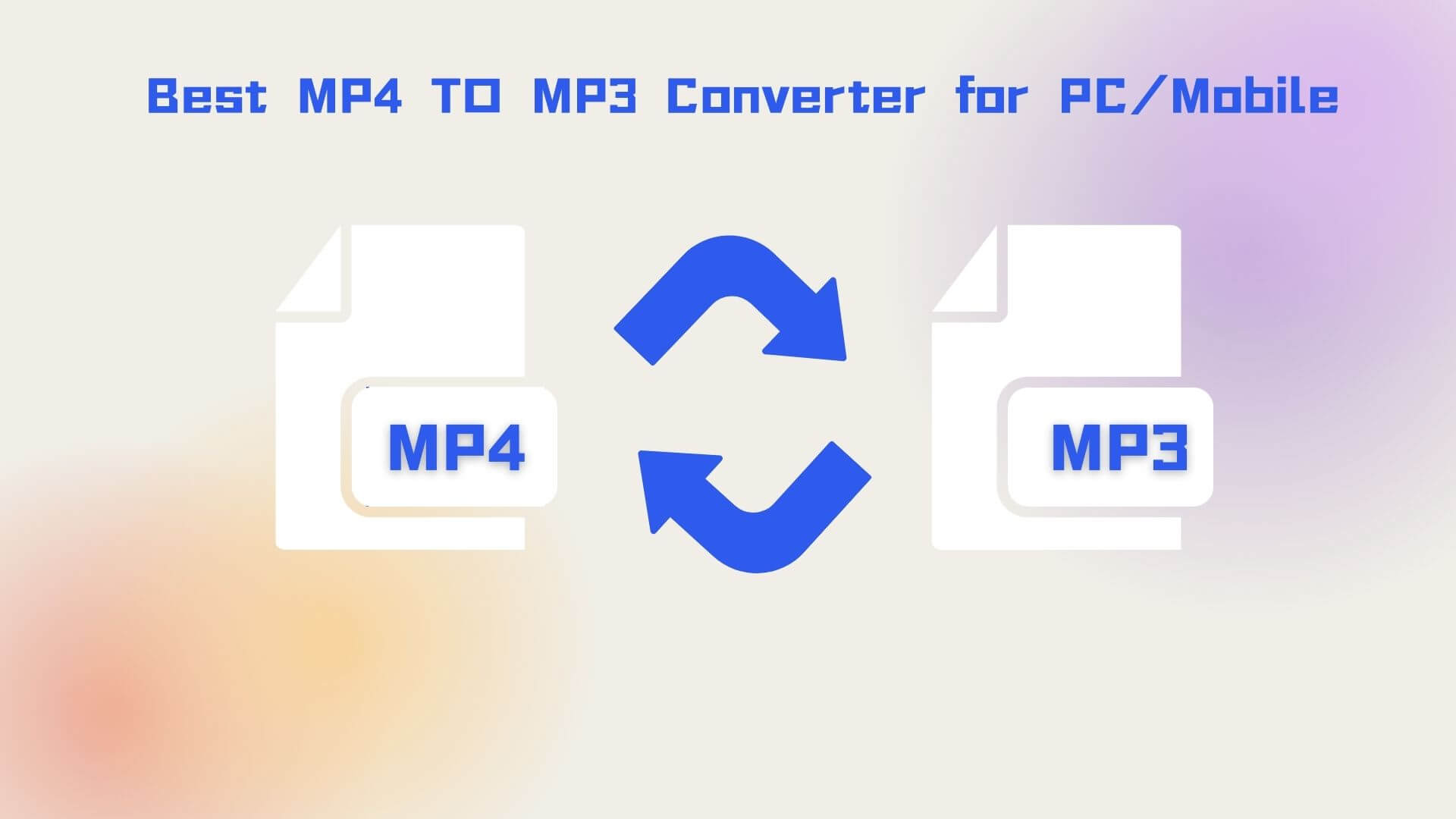 Part 1. Best MP4 to MP3 Converter for Mobile
This tool is specifically for iOS users. It helps the user to convert any video into MP3. It has a simple user interface, and the user can download it easily to convert MP4 or video into MP3. Although it is a free tool, it has in-app purchases. It works both on iPhones and iPad. The user can simply download the tool, import the video and click on convert to extract the audio from the video. This audio can then be used in different ways.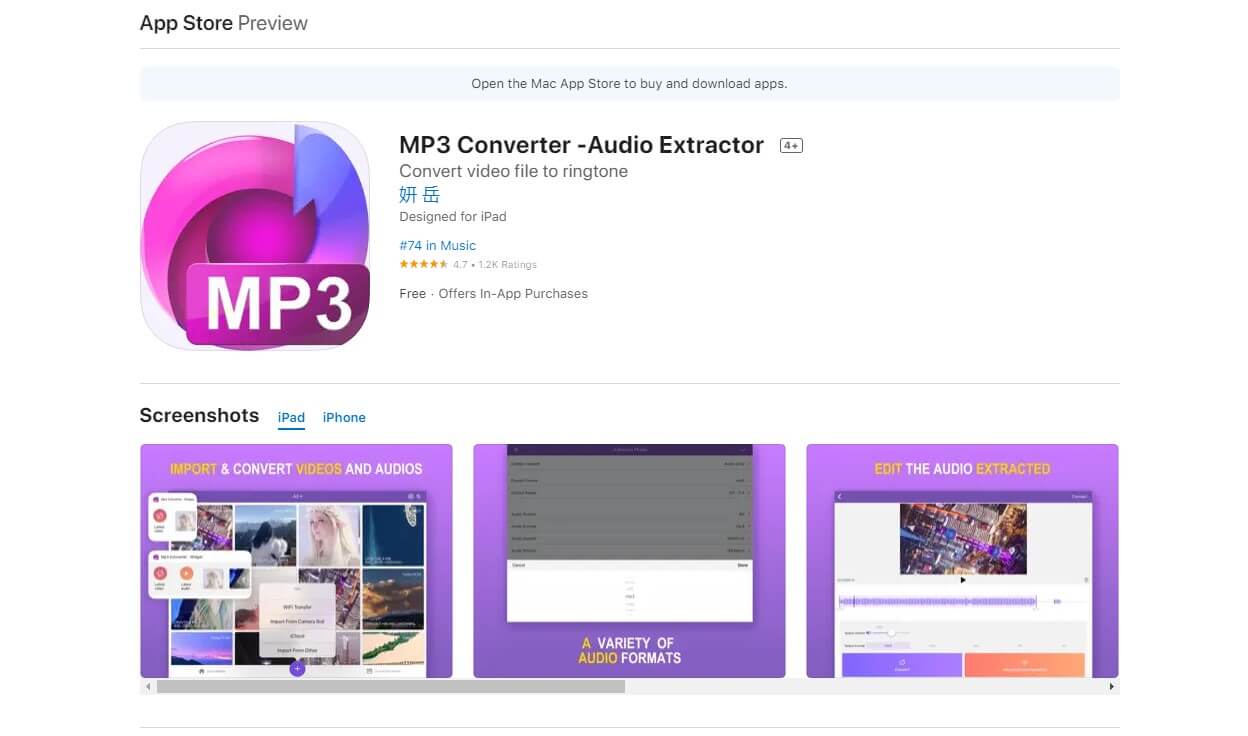 Features:
Converts video to audio easily.

Supports different video and audio formats.

Allows the user to clip the audio.

The conversion speed is very fast.

It has a widget to import the video fast.
Pros:

Allows sharing MP3 to other apps.

Denoising function to enhance the audio.

The user can set the audio to ringtone.

User-friendly interface.

Available for free in the App Store.
Cons:

Unlimited time limit and improved import and export are only available for premium subscribers.

Automatically renews the subscription if not canceled at least 24 hours to the end of the subscription period.
If you are looking for a fast video to MP3 converter for Android, then this tool is best for you. It allows the user to extract audio from video in high quality, which can later be used for different purposes. Video to MP3 Converter also has a few audio editing tools that not only trim or cut the MP3 but also increase its volume.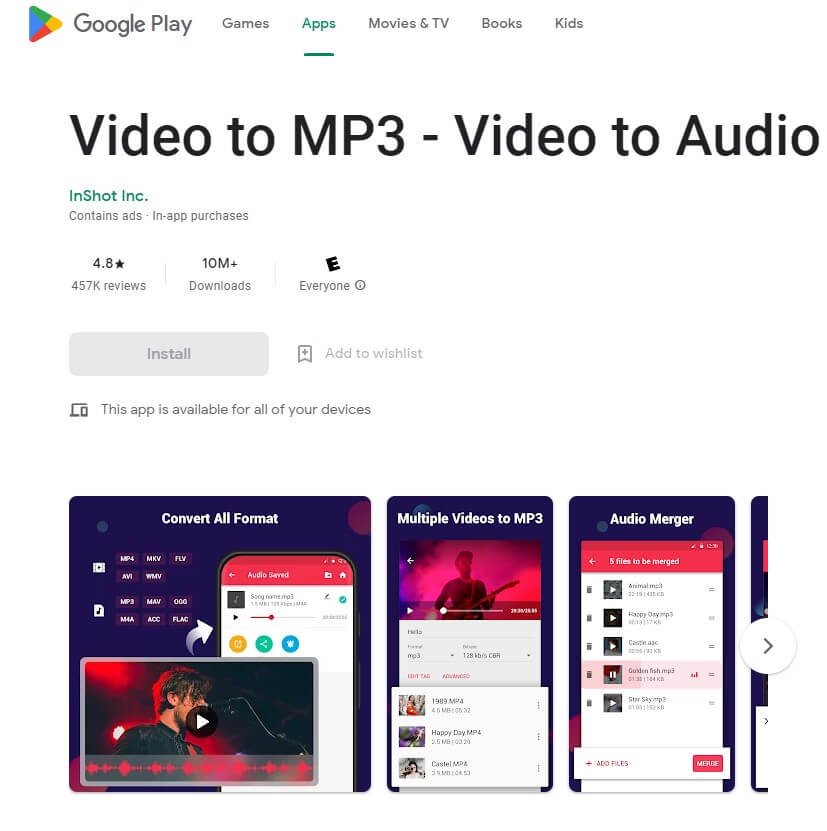 Features:
It has a video trimming and cutting option.

The user can also cut the audio and set it to ringtone.

It has different tools that allow the user to edit the video as well as the audio after conversion.

Able to convert video to audio in batches.

The user can also use the merger feature to merge different audios.

Supports different MP4 formats, including MKV, FLV, WMV, AVI, and more.
Pros:

A very powerful tool as the user can increase the boost and volume of the audio.

The user can add an MP3 cover and also edit the tag.

It supports different Bitrates.

Can convert at most 15 videos to audio in a single go.

Completely free to use.
Cons:

In-app purchases with $3.99 per item.

Only compatible with Android devices.
Part 2. Best MP4 to MP3 Converter for PC
VoxBox is a desktop application that helps the user to convert MP4 to MP3. It is one of the easiest conversion tools and works flawlessly on Windows. It does not take much storage in the memory and has fewer requirements. The user can convert any MP4 file to MP3 in just three steps.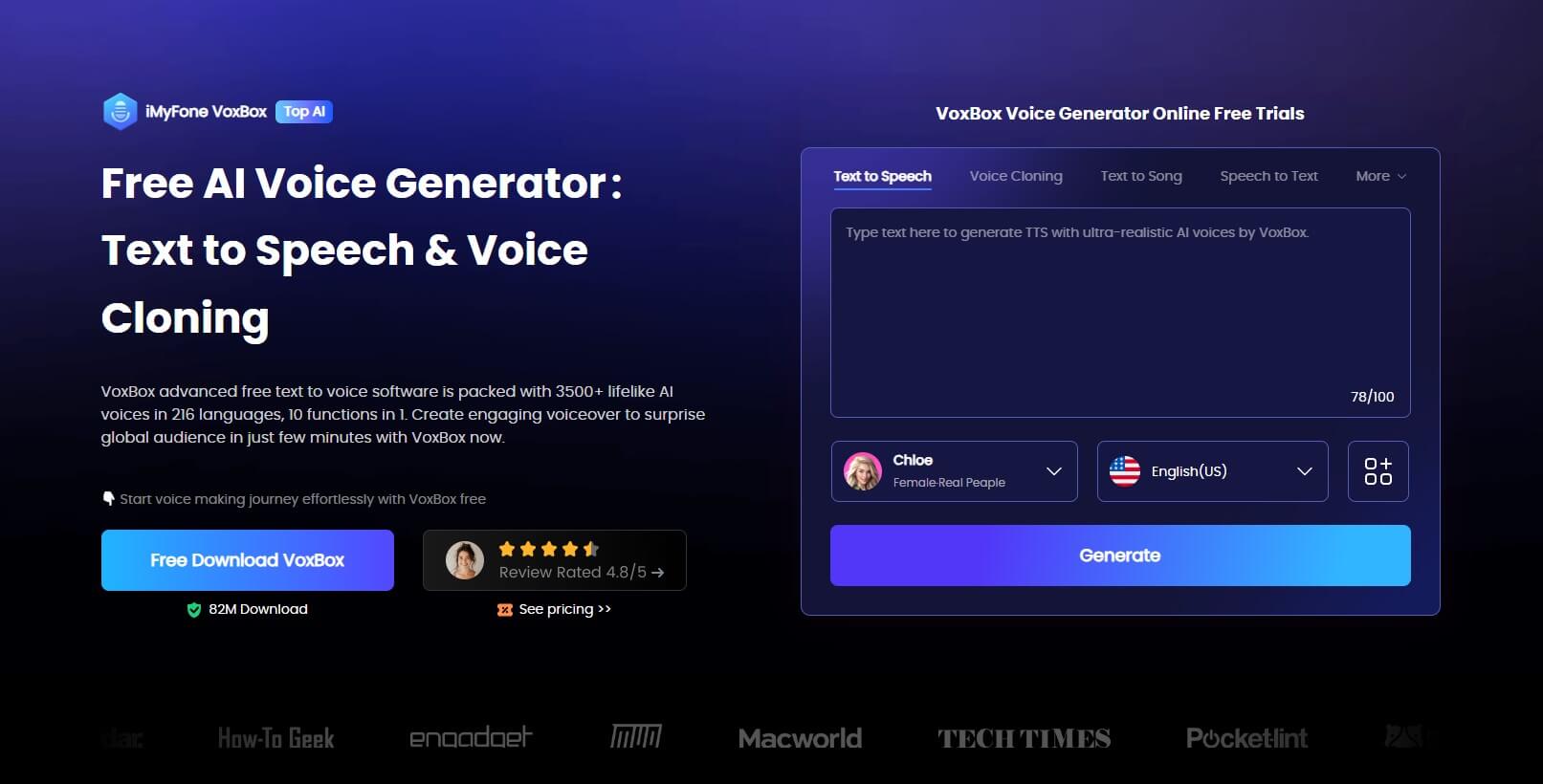 Features:
3000+ voices like rappers, YouTubers, cartoons, celebrities, etc.

20+ global languages like Spanish, Japanese, British.

25+ Country accents like a British accent and a Hindin accent, etc.

4-in-1 software of voice record, generate, convert, and edit.

It supports more than 20 output audio formats, including MP3, OGG, M4A, AAC, and WAV.

Accept big files (No file size limits).

You can export the file in different audio formats, like MP3, WAV, etc.

You can cut, trim, clip, and delete the audio file.

It has an intuitive and straightforward interface.

Allows the user to perform batch processing.

It has audio editing tools as well.
Pros:

Doesn't require an internet connection as it works offline.

Provides ultra-fast conversion speed.

Supports different audio and video formats.

Interactive user-interface.

All transactions are protected.
Cons:

Only Supported Win, Mac Coming Soon.
Another desktop application for the conversion of MP4 to MP3 is UniConverter. Unlike other apps that work on a single operating system, it works on Windows and macOS both. This app is powered by AI, and due to this, it is extremely fast and effective with conversion. The parent company of UniConverter is Wondershare, so people think it is secure and reliable, which it is. The user can download the free trial of this tool and convert all the videos to MP3.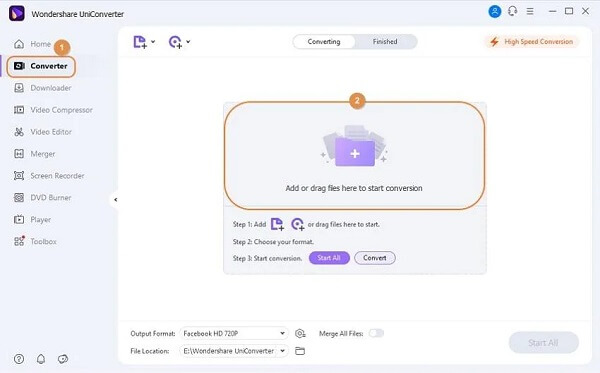 Features:
It has advanced encoder support powered by AI.

Allows the user to convert different files at once.

Effortless video conversion.

It has different video and audio editing features.
Pros:

Easy to use.

A professional tool that works like a charm and converts the video to audio in seconds.

Uses GPU acceleration to boost the conversion process.

Can also compress videos.

It is an all-in-one video converter.
Cons:

It is a quite expensive tool and costs around $39.99 per year.
Conclusion
In this article, we have discussed tools that can convert MP4 to MP3 easily. There are Android, iOS, Windows, and macOS tools. We have listed all of the tools so the user can download and convert accordingly. However, VoxBox is the most effective tool as it is the simplest and works flawlessly. The user just needs to import the video, and with just one click, it will be converted.
Watch this video to learn more about the Best 4-in-1 video converter Tool iMyFone VoxBox: