In this article, we will delve into the details of TTS, This technology has become increasingly popular, especially among those who are visually impaired or prefer to multitask while listening to content.
Furthermore, TTS can be utilized to generate voiceover engaging and informative videos for diverse audiences. Whether it's for educational, promotional, or entertainment purposes, TTS offers a convenient and efficient way to create video content. Users can customize the tone, pitch, and speed of the voice to match the desired mood and style.
Part 1: What Is Text-to-Speech?
Text-to-speech (TTS) is a technology that converts written text into spoken words. TTS is used to enable communication between humans and computers, particularly for people who are visually impaired or have difficulty reading. TTS software typically takes text input in the form of a written document or a web page and converts it into spoken words using natural-sounding voices.
TTS technology can be used in a variety of settings, such as in educational or work environments to make digital content more accessible to people with visual impairments, or in customer service and marketing to create interactive voice response systems or virtual assistants. TTS is also commonly used in navigation systems and mobile apps to provide directions or read-aloud messages.
We can say that TTS is like an assistive technology that can read with just a touch of a button. It is also known as read-aloud technology. It can take different words and sentences from a computer or smartphone and convert them into audio. It works with every document, including Word files and pages. There are online TTS tools that people can use and convert text to speech easily.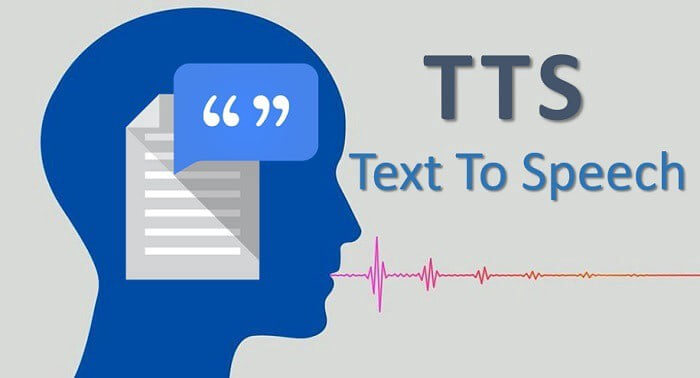 Part 2: Where People Can Use Text-to-Speech Tech?
In today's modern world, we use TTS almost everywhere, and we don't even realize that. Let us go back into history and see where TTS was used first. TTS helped people who had visual and reading impairments. It helped 1 out 5 people who have dyslexia to read and understand what text means. Moreover, as TTS grew, its usage also grew with it. TTS made the internet accessible to all people that suffer from any kind of disability. Through TTS, they can interact with computers and access the internet and solve their problems.
TTS has helped people in the industry of travel and tourism. Many people don't know multiple languages. It can help tourists to get from one place to another. Tourists can get a self-guided tour with the help of the voice of TTS. Moreover, the automotive sector was also an early adopter of TTS. With TTS, they have improved the embedded speech in GPS and navigation systems. It helps the driver to stay connected with the car without being diverted to the screen again and again. The driver can also get customized instructions based on the requirement of the route or wherever he needs to go.
Part 3: The Ai Text-to-Speech Generator Recommend - VoxBox
VoxBox is a voice generator for users that helps to convert text-to-speech. The user just a simple steps to convert text to speech. and which has 3200+ voices & 46+ languages.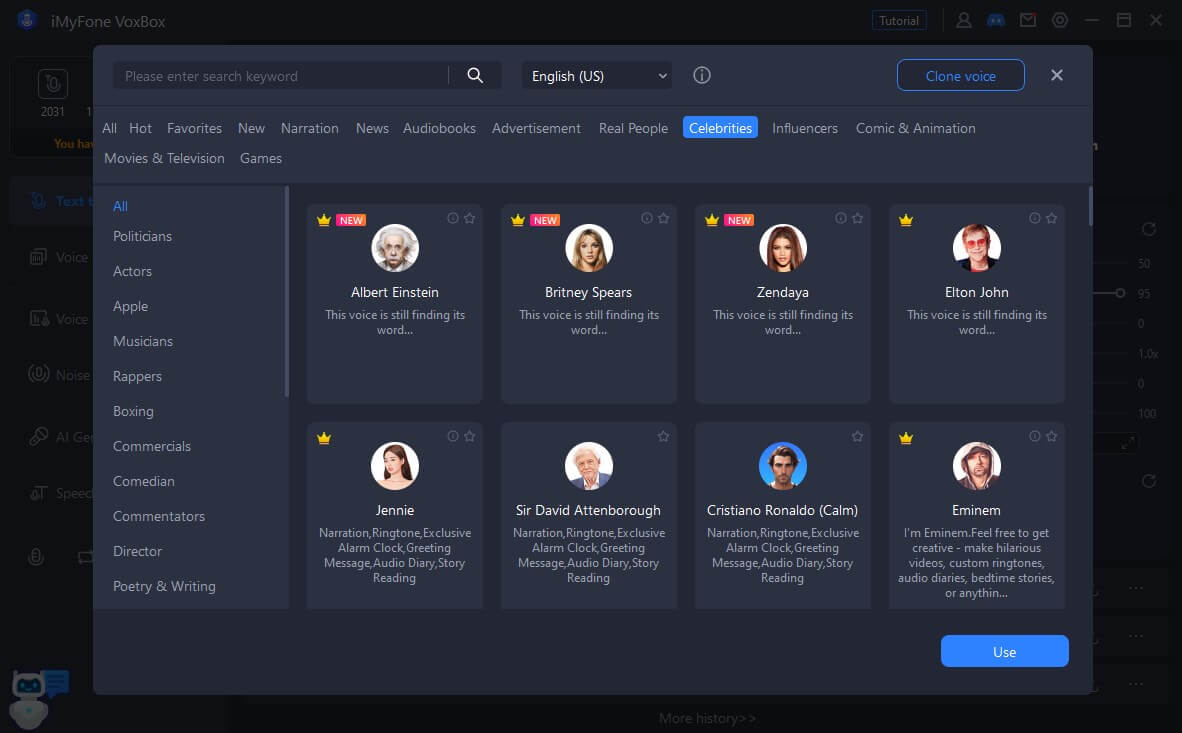 Features:
3200+ voices like Rappers, YouTubers, Cartoons, Presidents, etc.

46+ languages like Spanish, Japanese, British.

100+ accents like a British accent and a Hindi accent, etc.

Multiple Functions like voice record, cloning, video convert, generation, etc.

Supported voice record even from platforms like iTunes.

You can cut, trim, clip, and delete the audio file.

It allows you to export different audio files in multiple formats all at once.

VoxBox provides high-quality audio.

Easy-to-use and friendly interface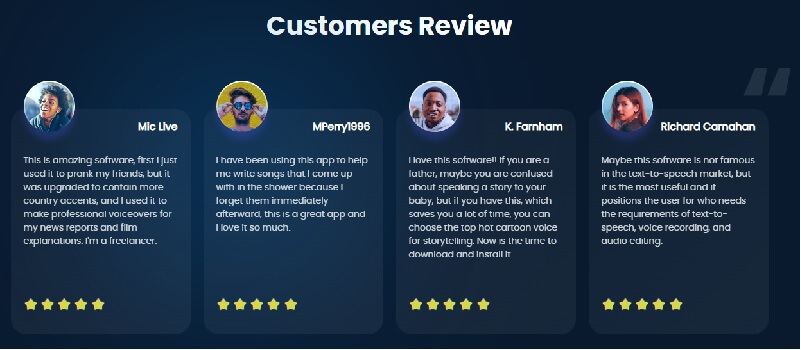 Pros:

Safe and reliable to use..

Also has audio editing features other than text-to-speech.

East to operate.

Can be used for different professional purposes.

Free trial available.
Cons:

The user needs to download and install the tool.

Only works on Windows operating systems.
Part 4: Hot FAQs About Text-to-Speech
1. Is TTS Artificial Intelligence?
Yes. TTS is artificial intelligence because it leverages neural networks, and with the help of machine learning, it creates synthesized speech output using text. However, there are different levels of artificial intelligence that each tool uses. VoxBox uses a very effective AI and converts text to speech.
2. Does Text-to-Speech use Real Voices?
Yes. There are real voices in the text to speech, but it all depends on the tool that you are using. There are different categories and character voices that people can use. But given that, there are also real voices of people that can also be used in text to speech.
3. What Was The First Text-to-Speech?
First, TTS was developed in Japan by Noriko Used and his close companions. It was developed in the Electrotechnical lab in 1968. It was based on the fact of the articulatory model and used an analysis module with heuristics to convert text to speech.
4. How Do You Get Spongebob Text-to-Speech?
There are different TTS online apps and applications that have Spongebob voice. The user can simply type the text and choose Spongebob voice, Generate the TTS, and you will hear the Spongebob voice in your TTS output.
Conclusion
TTS is a great innovation that is not only helping mankind but is also taking AI to the next generation. It is being used by the automotive sector, E-learning sector, tourism sector, and many more to provide ease to the users. VoxBox is a very effective Audio recording and TTS app that users can download to their PC. It has a trial version that can give the users a demo of its usage and efficiency.
Watch this video to learn more about the Best Text-to-Speech iMyFone VoxBox: