Bruce Buffer is a well-known voice in the sports world, particularly in the UFC. His iconic announcing style has become synonymous with high-intensity sporting events. Having the ability to generate a custom Bruce Buffer AI voice can add an extra level of excitement and professionalism to any sports-related project.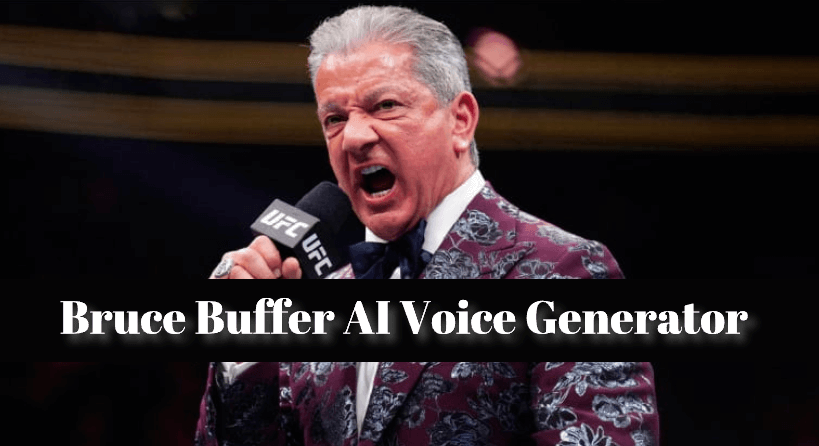 Part 1: Who Is Bruce Buffer?
Bruce Buffer is an American announcer, presenter, and actor who is best known as the "Voice of the Octagon" in the Ultimate Fighting Championship (UFC). He has been with the UFC since 1996 and has announced thousands of fights, including some of the biggest events in the sport's history.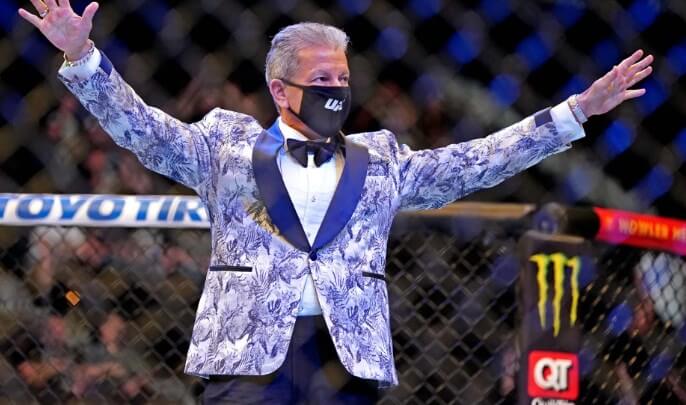 He is also the half-brother of legendary boxing and professional wrestling announcer Michael Buffer. Outside of the UFC, Bruce Buffer has made appearances in movies and TV shows, and is known for his catchphrase, "It's time!" before each fight he announces.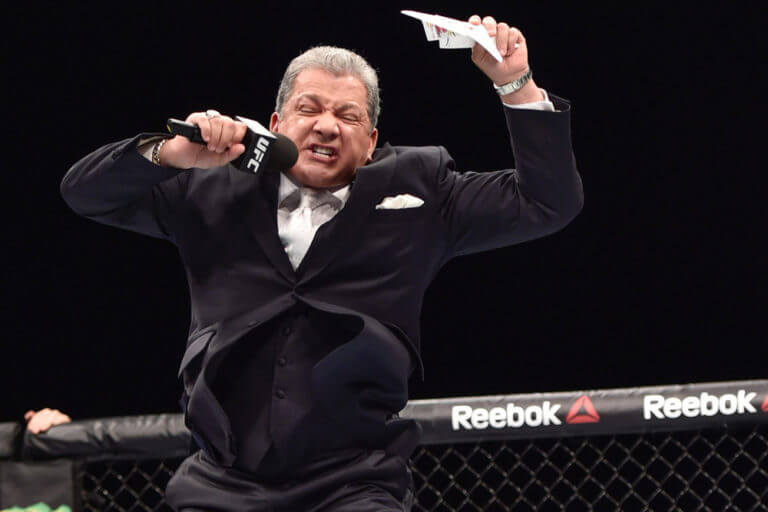 Part 2: Text to Speech: Effective Method to Have Bruce Buffer AI Voice
iMyFone VoxBox is an advanced AI voice generator that allows users to create custom voiceovers with a wide range of features and functions. With VoxBox, users can easily generate Bruce Buffer AI voice and use it in a variety of applications.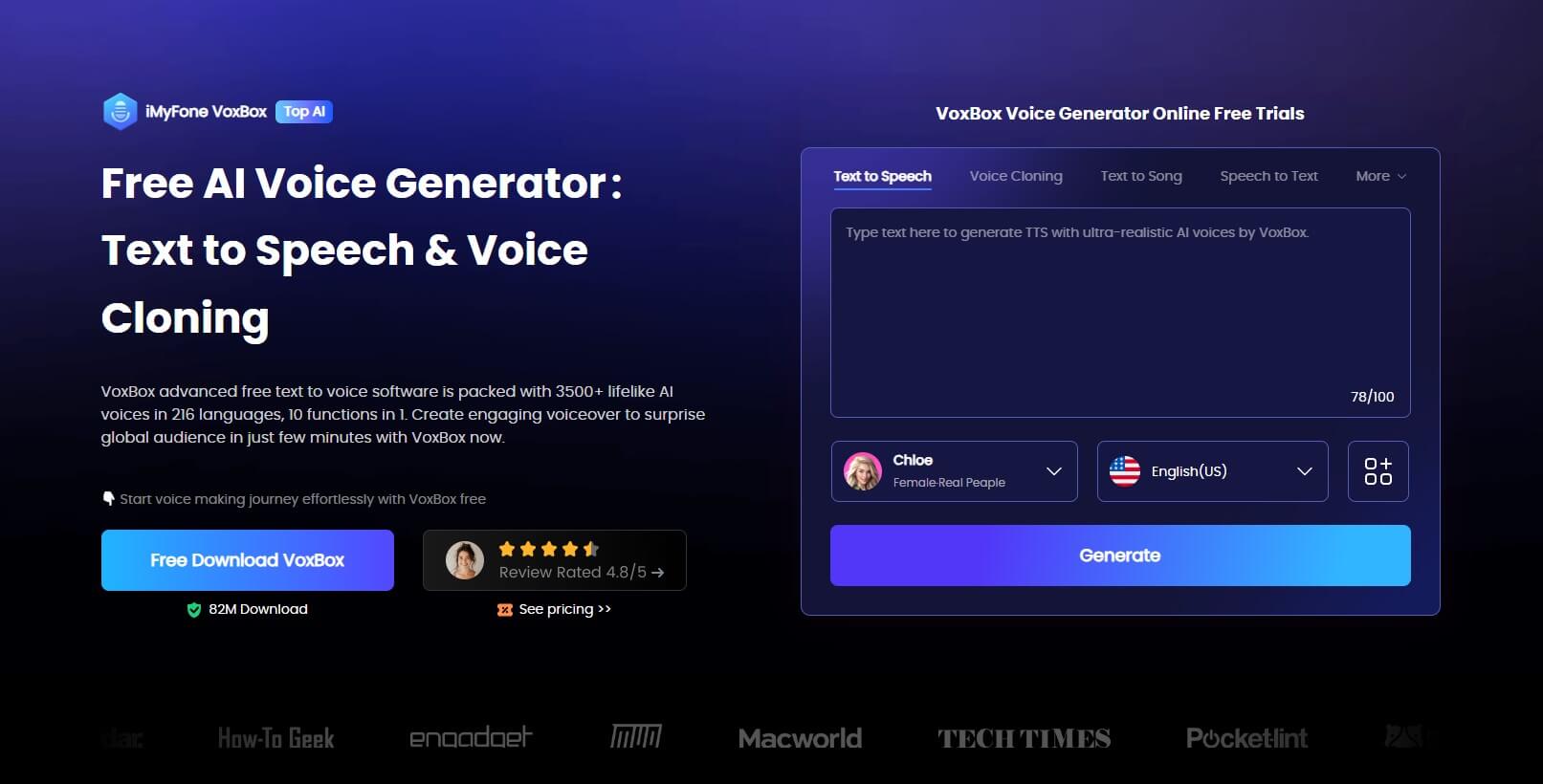 Key Features:
An extensive selection of more than 3200 unique voices to provide a diverse range of options for any project.

Supports generate Bruce Buffer AI voice in over 46 languages.

Access to 100+ accents to change.

It allows you to create other actor voices such as Emma, Val Kilmer, etc.

VoxBox offers multiple functions for you, including voice generation, speech transcription, voice cloning, conversion, recording, and editing.

A quick voice generating process.

You are able to customize your dubbing with adjustable options.

Both computer terminals and mobile terminals support the use.
Watch the video below to know more about Bruce Buffer Voice Generator
Pros:

The software is suitable for use on Twitch.

You can enjoy expressiver Bruce Buffer overdub.

It is a comprehensive solution for all voice generation needs.
Cons:

All functions are supported to try for free except Voice Clone.
Reviews:
4.9/5 star user rating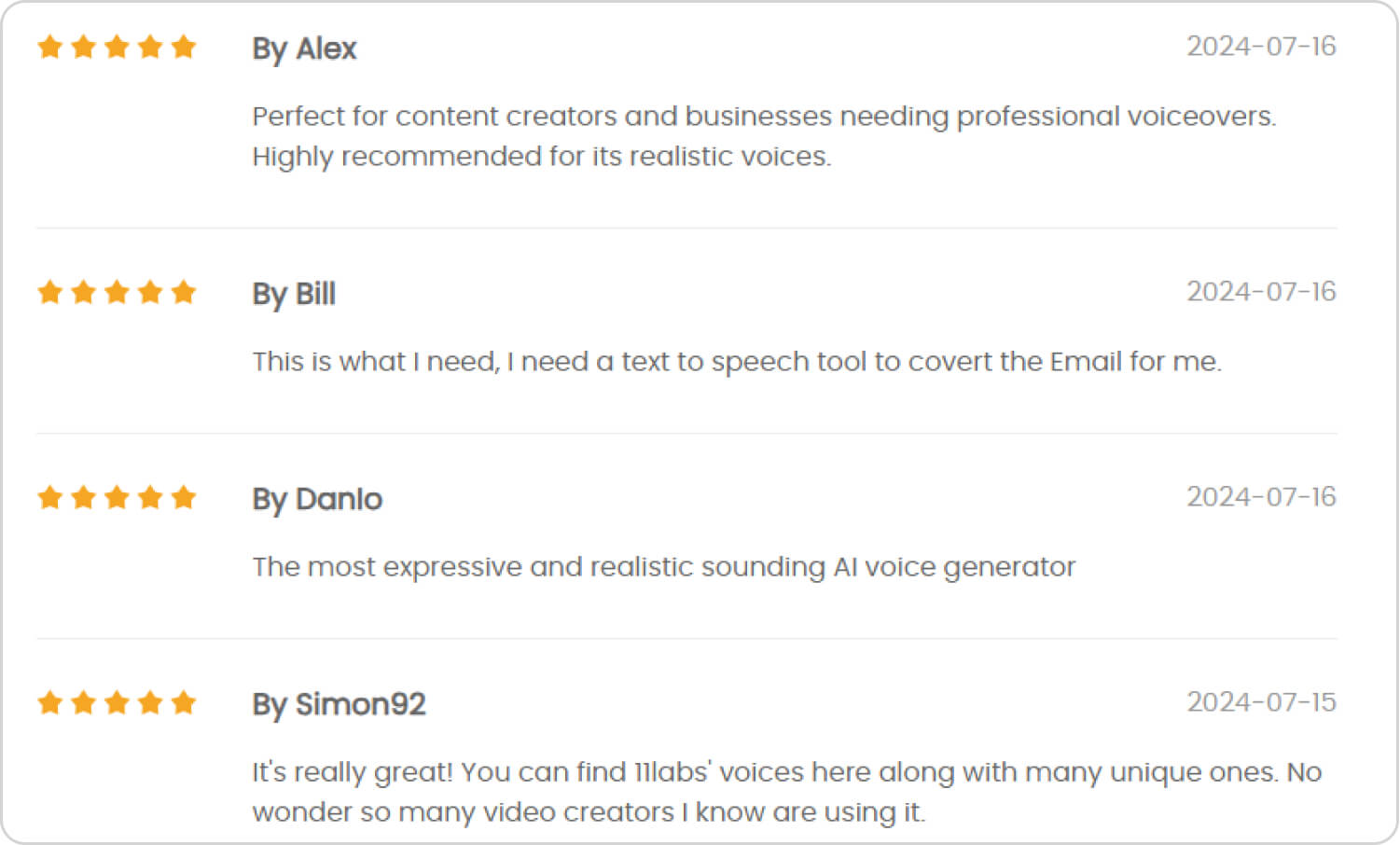 2. Fakeyou
With more than 1000+ unique voices, Fakeyou is a web-based voice generator that provides a convenient and efficient method for creating high-quality Bruce Buffer text to speech voice through text-to-speech conversion.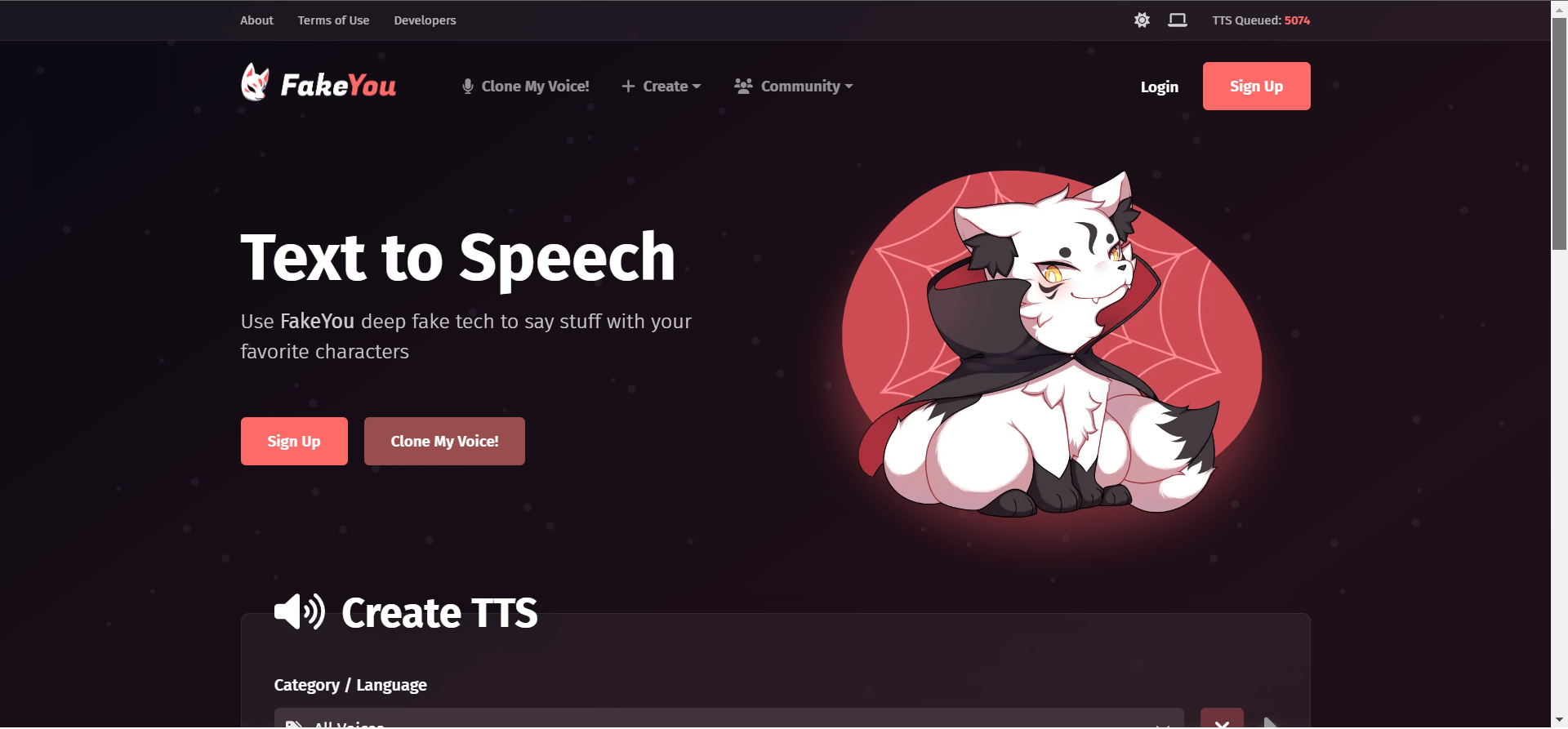 Key Features:
You can choose from a variety of categories including anime, cartoons, games, movies, and more on this platform.

There are various character voices like David Attenborough available to select.

Users don't have to register and can easily download the generated audio without any hassle.

It is capable of quickly creating text-to-speech output.
3. Resemble.ai
Resemble.ai is a service that allows users to create realistic voice clones in a short time. This voice cloning technology can be used to create custom Bruce Buffer AI voice for various contents, such as video games and videos.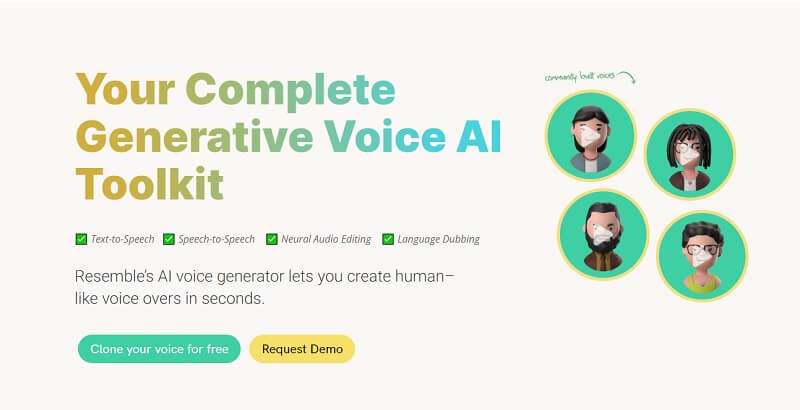 Key Features:
By utilizing its real-time speech-to-speech function, users can seamlessly match their own voice to the desired target voice.

Experience real-time voice cloning with this service.

This service offers the ability to combine both natural and artificial voices to create the perfect voice output for any project.

Benefit from the flexible APIs offered by this service to enhance your voice cloning experience.
Part 3: FAQs about Bruce Buffer AI Voice Generator
1. What is Bruce Buffer AI Voice Generator?
Bruce Buffer AI Voice Generator is an AI-powered voice generator that can create voiceovers in the signature style of Bruce Buffer, a famous announcer known for his booming voice and catchphrases in the UFC.
2. Can I customize the voice output of Bruce Buffer AI Voice Generator?
Yes, Bruce Buffer AI Voice Generator offers a range of customization options, including the ability to adjust the tone, pacing, and emphasis of the voice output.
3. Is the voice output of Bruce Buffer AI Voice Generator realistic?
Yes, the voice output of Bruce Buffer AI Voice Generator is highly realistic and captures the signature style of Bruce Buffer's voice, including his tone, inflection, and pacing.
Conclusion
In conclusion, Bruce Buffer AI voice is a powerful tool to elevate your content. With VoxBox, you can get rich voiceovers that emulates Bruce Buffer's unique voice, making your content more engaging and memorable. Give your content the ultimate boost with VoxBox's Bruce Buffer AI voice generator.