Speak and Spell is a popular educational toy, and its voice is also familiar to everyone. The Speak and Spell voice generator allows people to copy its sounds at no cost, whether for content creation, education or just entertainment, which is very convenient and reliable.
In this article, we will recommend the two best Speak and Spell voice generators, which can be used for text-to-speech and voice changing respectively, and introduce the usage process and main functions.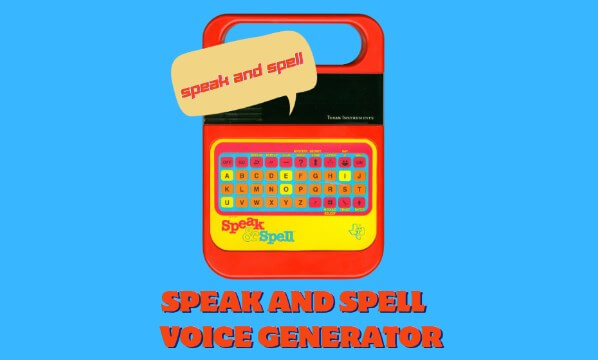 Part 1: Facts About Spell and Speak Toy
"Speak & Spell" is an electronic toy launched by Texas Instruments (TI) in 1978. It is one of the first devices that can pronounce words and letters, mainly helping children learn spelling and vocabulary.
Available in seven languages, this toy includes over ten games and challenges to help children improve their spelling skills and make learning fun. In 2019, it launched its latest version, which upgraded the product by replacing the original VFD screen with a segmented LCD screen.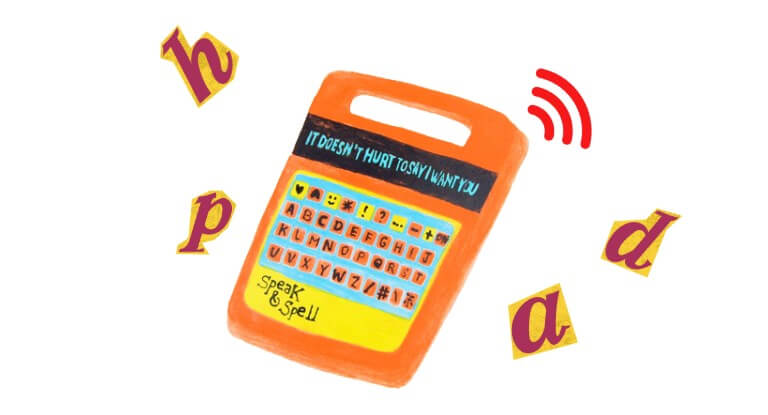 Part 2: How To Use Spell and Speak Voice Generators For Entertainment?
The voice of "Speak & Spell" is mechanical but interesting, and can guide children to learn words. Now you can also use voice generators to get Speak & Spell voice to add fun to children's learning process.
Voxbox is an all-in-one Speak and Spell voice generator with a user-friendly and intuitive interface. VoxBox's voice cloning and text-to-speech functions are very powerful, enabling you to get an AI voice that is almost the same as the original sound of Speak and Spell. Additionally, you have access to thousands of voices and multiple languages.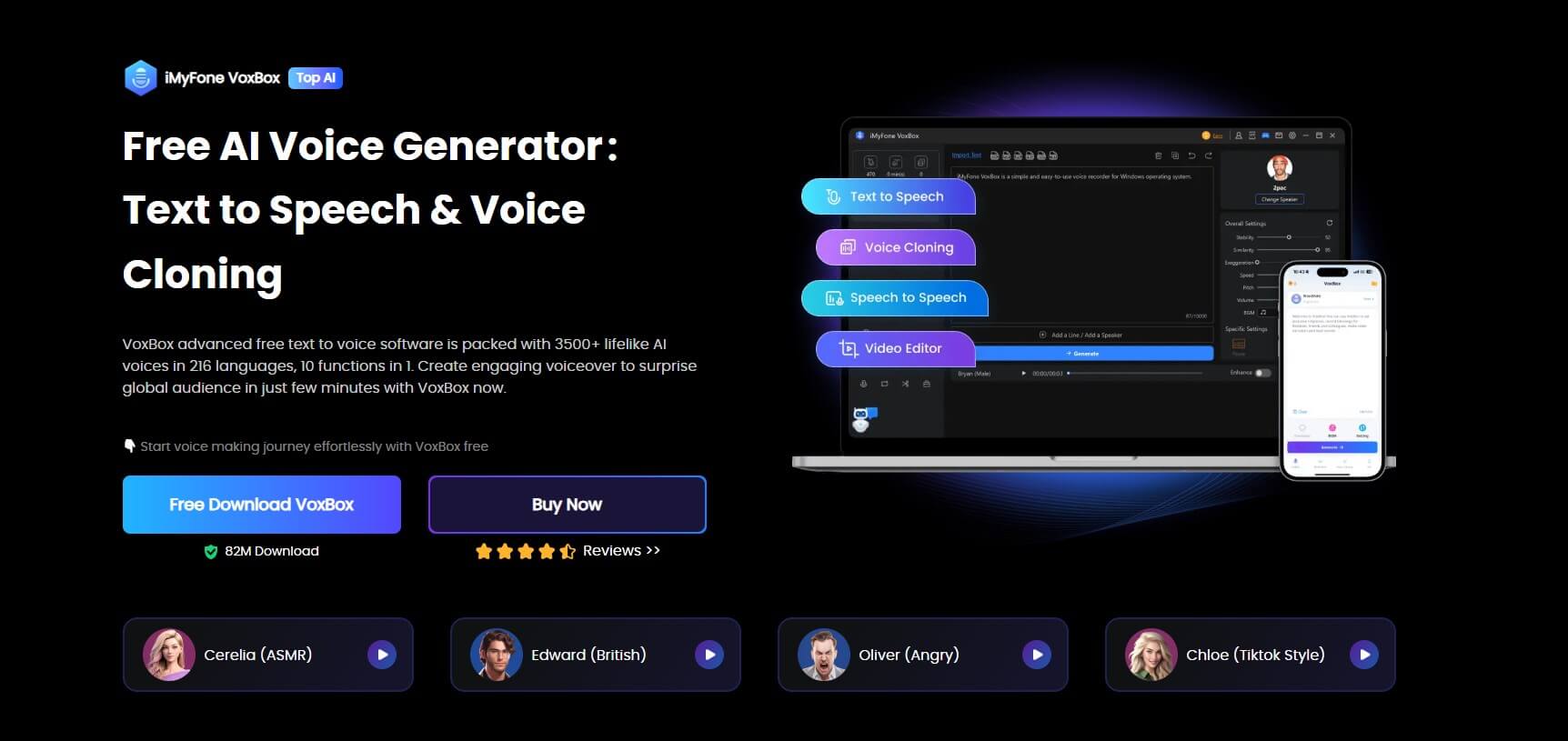 How to Make Speak and Spell AI Voice with TTS:
#Step 1: Download and install VoxBox on the web.
#Step 2: Tap "Voice Cloning", head to the voice cloning section and import the audio file.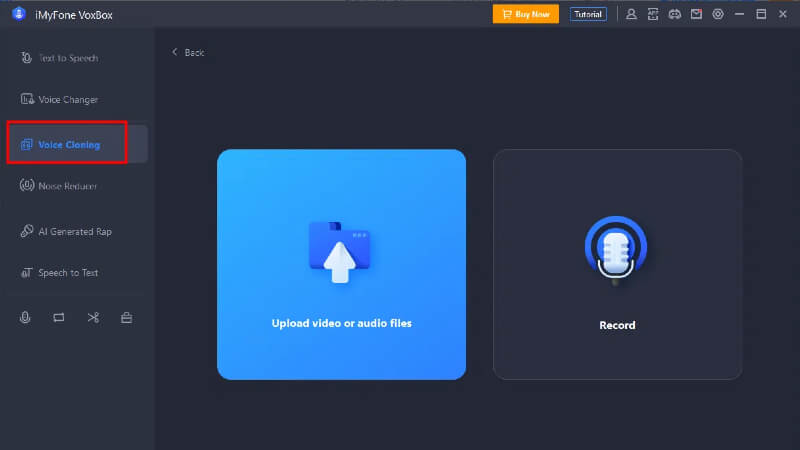 #Step 3: Use the cloned voice and type or import text, and click on "Convert" to make voiceover. If you need noise removal, hit "Enhance".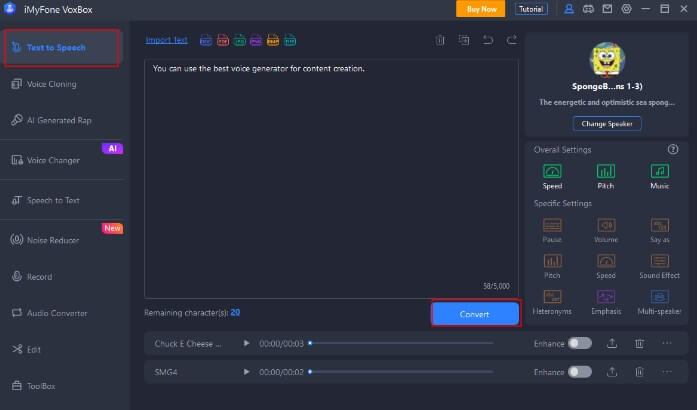 Special Offer: Get Official VoxBox with A Discount
35% off Coupon Code: VOXBOXYT
Key Features:
Allows to clone and custom any voice you desire.

2000 free characters provided, giving beginners available chance for Speak & Spell tts.

3200+ voices & 77+ languages & 100+ accents.

Adjust choices like Pitch, Speed to close to the speaking tone of Speak and Spell.

The great option for storytelling, audiobooks, podcasting and more.

The AI-generated voice is 99% accurate to the original character voice.
MagicMic voice changer allows you to generate extremely natural Speak and Spell AI voices by simply uploading audio files, while also allowing users to add them to key bindings and emit sounds similar to Spell and Speak in real time on gaming and live streaming platforms, making your live streaming, gaming or online live chat even more exciting.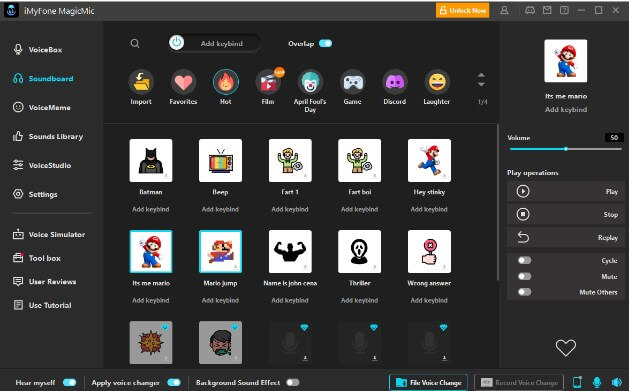 Key Features:
225+ voice filters & 600+ voice effects & 200+ voice memes.

Make changes for your voice on Discord, Fortnite, Valorant, Zoom, Twitch, and more.

It supports voice customization by pressing various parameters.

Tons of cute and childlike voices like SpongeBob, Mickey, etc.

Switch sounds using specified hotkeys or keybindings.
Bonus: Why Is Speak and Spell Popular in 70s and 80s?
Speak & Spell became popular in the 1970s and 1980s primarily for its educational features. It combines education and play to stimulate children's interest in learning, allowing them to learn words and pronunciation while playing games. At the same time, the emergence of this toy reduces the burden on parents, so that they do not have to worry about their children's learning all the time.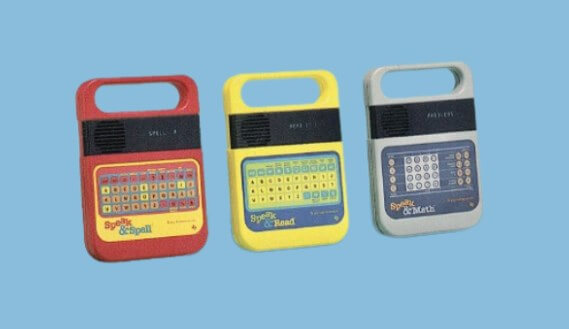 Part 3: FAQs about Speak and Spell Voice Generator
1. What is the best Speak and Spell voice generator?
VoxBox is the best Speak & Spell speech generator for first time users. It's easy to use and has a variety of features that allow you to customize a range of high-quality voices, such as Speak & Spell voices.
2. Can I use Speak and Spell voice generator to make voiceover?
Of course! Use VoxBox, you not only can clone the realistic Speak and Spell voice, but also can create voiceover for text-to-speech function.
3. Who created the original Speak & Spell voice?
The original speech for Speak & Spell was created by Paul Breedlove, a speech scientist and early employee of Texas Instruments.
Conclusion
All in all, Speak & Spell Sound Generator makes it easy for you to get the fun sounds of this educational toy in just a few steps. Using VoxBox, which has a wide range of sound selections and multiple sound generation related features, you can use this AI tool to customize any sound you like. So don't hesitate to try it for free!