Do you know immensely popular SMG4 channel on YouTube? It is an animated video based on characters such as Mario. Now you can easily generate your favorite SMG4 AI voice to create voice-overs, narrations or dialogues that imitate these characters for various projects or content creation that provides a fun and creative element.
In this article, we'll present two top SMG4 voice generators and provide a comprehensive guide on using them. Stay tuned to gather all the essential information you need.
Here Free Listen to SMG4 AI Voice Generated by VoxBox: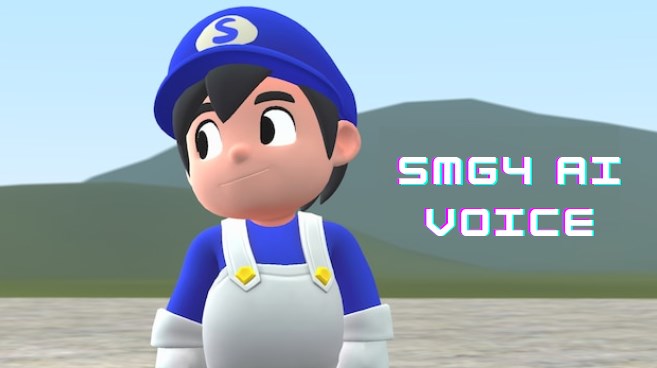 Part 1: What Is SMG4?
SMG4, or SuperMarioGlitchy4, is a popular YouTube channel and creator known for creating animated videos using characters from the Super Mario franchise. SMG4 is also a character in this series. The channel was founded by Luke Lerdwichagul and features a mix of humor, animation, and storytelling often in the style of machinima, where video game graphics are used to create animated content.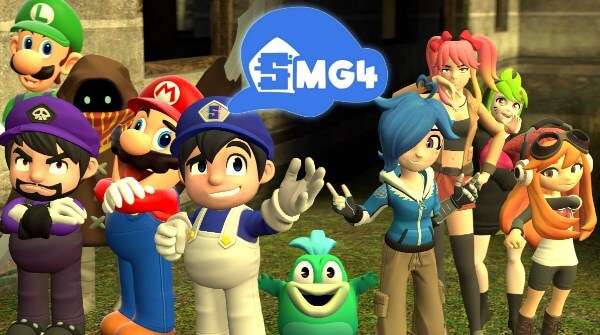 The videos typically involve Mario and other characters in various comedic and sometimes surreal situations. It has gained a large following for its unique and entertaining content.
Part 2: How To Get SMG4 AI Voice With Voice Generators?
SMG4's voice is typically characterized by a lively and exaggerated style. If you want the same timbre and intonation, then read on! You will learn the specific steps to gain the unique voice.
iMyFone Voxbox is the go-to tool for creating SMG4 AI voice, enhancing audio content creation with its extensive collection of over 3200 lifelike text-to-speech voices across 77 languages. Using AI voice emulation, VoxBox achieves super high accuracy in replicating the voice you want. You can even use this sound generator to implement voice cloning to customize any sound.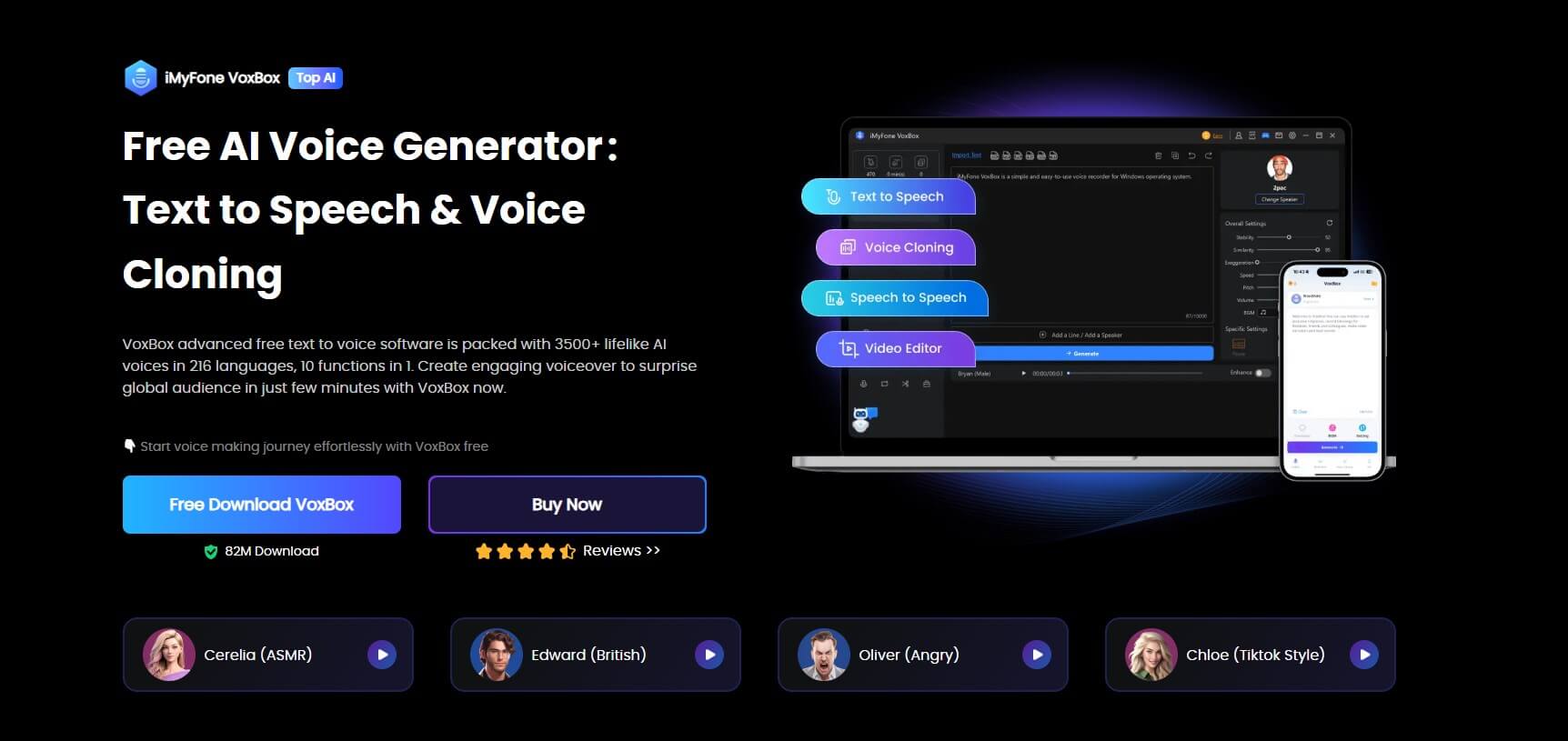 How to Make SMG4 AI Voice Via TTS:
#Step 1: Download and install VoxBox, then open it on your device.
#Step 2: You will enter the "Text to Speech" section, Hit "Change Speaker", input SMG4 in the search bar and use the voice.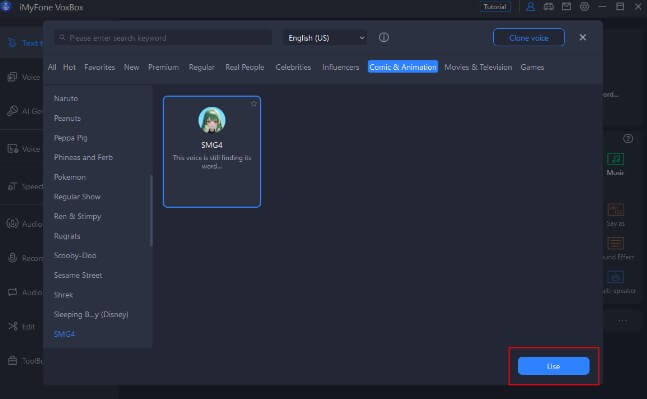 #Step 3: Type the text or import it, tab "Convert" to transform it. After that, you also can clear the noise by clicking on "Enhance".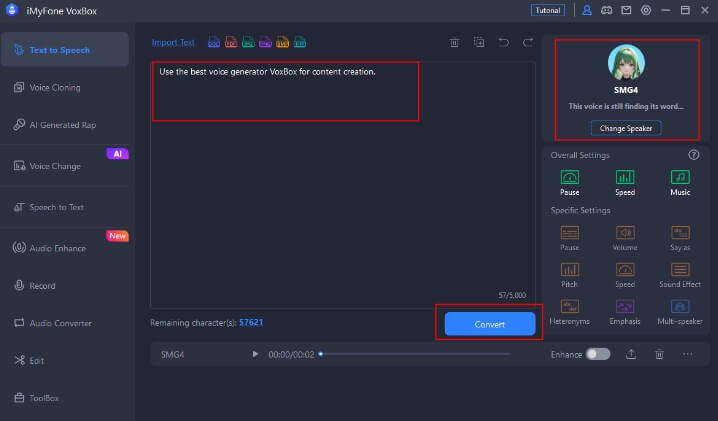 Key Features:
3200+ voices including different types like anime, cartoon series, etc.

Voice cloning for customing various popular SMG4 character voices like Mario.

Beginners have access to over 2000 free character counts for tts usage.

One-click noise removal, getting highly clear SMG4 audio.

Apply SMG4 AI voice to anime content, video voiceover, podcasting and more.

Multiple voice generating fuctions: TTS,STT, voice cloning, recording, editing, etc.
MagicMic is an advanced SMG4 voice changer tailored for SMG4 series enthusiasts. With a robust feature set, including 250+ AI voice filters, 600+ voice effects, and a collection of 200 voice memes, it's perfect for gamers and content creators. The real-time voice alteration and precise sound replication capabilities enhance the audio experience, making it a top choice for injecting SMG4 AI voice charisma into various audio projects, enriching creativity and engagement.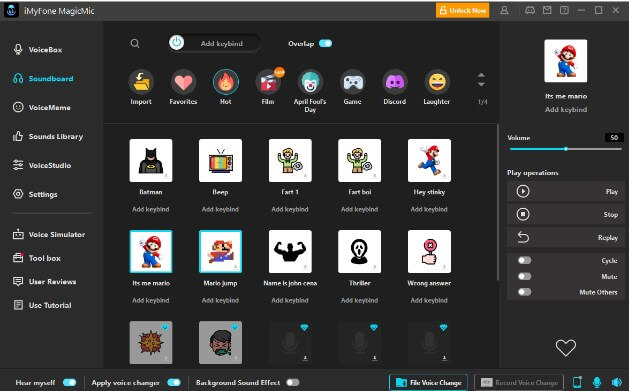 How To Change Your Voice Into SMG4 AI Voice:
#Step 1: Download and Open MagicMic.
#Step 2: Set main microphone, enable "Apply Voice Changer," and "Hear Myself."
#Step 3: Choose the Virtual Audio Device as input in your chosen application.
#Step 4: Generate desired voice using supplied audio. Configure keybinds for smooth effect transitions.
Key Features:
Access 250+ voice filters, 600 soundboards, and 200 voice memes.

Effortless hotkey customization for smooth in-game audio control.

Improve audio quality from any source for enhanced content.

Real-time voice transformation on platforms for video games.

Cross-platform compatibility.
Bonus: Who Is SMG4 Meggy Voice Actor?
The character Meggy from SMG4 was initially voiced by Celeste Notley-Smith. However, due to the events in SMG4: War Of The Fat Italians 2020, the Inkling voice was changed. It was voiced by Lizzie Freeman from 2020 to the first half of 2022. Later, as of the second half of 2022, Elsie Lovelock took over the role, impacting Meggy's voice in all subsequent episodes.

Part 3: FAQs about SMG4 AI Voice
1. Can I generate SMG4 character voices using AI?
Yes, there are AI voice generators like VoxBox that can replicate SMG4 character voices, offering a fun way to bring these characters to life.
2. Which voice generators are recommended for creating SMG4 AI voices?
VoxBox is a popular AI voice generator that offers a diverse range of character voices, making it suitable for generating SMG4 character voices.
3. Can I use SMG4 AI voices in my videos or content?
Yes, once you generate the SMG4 AI voice, you can use it in various creative projects, including videos, animations, and content creation.
Conclusion
In short, the lively SMG4 AI voice adds fun to various creations. You can achieve this using VoxBox's text-to-speech feature. Morover, if you want more character voices? Give voice cloning a try! As a versatile voice generator, VoxBox provides 3,200 voices and 77 plus languages, making all your sound ideas possible.