South Park has made its mark on everyone because of how good the show is. Do you want to get South Park AI voice with voice generator for text to speech, like Mr Mackey, Eric Cartman? If the answer is yes, you are in the right place.
It isn't tricky anymore as now you can use a South Park AI voice generator to voice like any character in South Park, giving their memes a vivid voice and going viral on social media platform.
Let's get on with the article and discuss a few South Park text to speech voice generator options.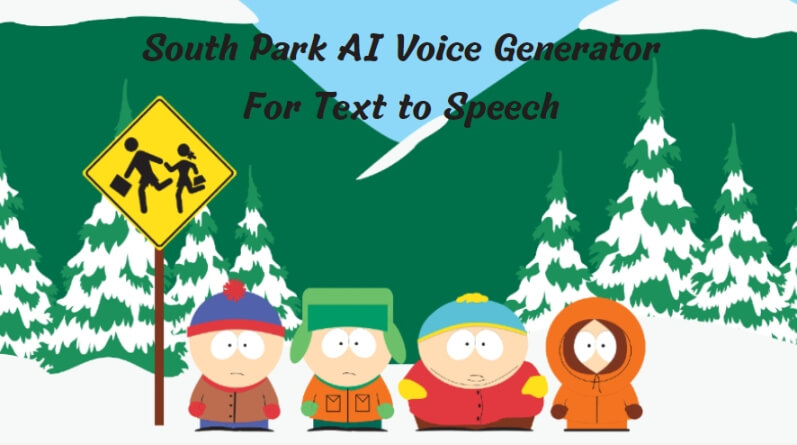 Tips
Wanna sound like Characters in South Park? You can easily convert your text to speech and voice using
iMyFone VoxBox
! Download it and try it out for free now!
Part 1: Basic Info of South Park and Mr Mackey
"South Park" is an animated sitcom created by Trey Parker and Matt Stone for Comedy Central. The show follows four boys—Stan, Kyle, Cartman, and Kenny—in their adventures in Colorado, using dark humor and satire to address a wide range of subjects.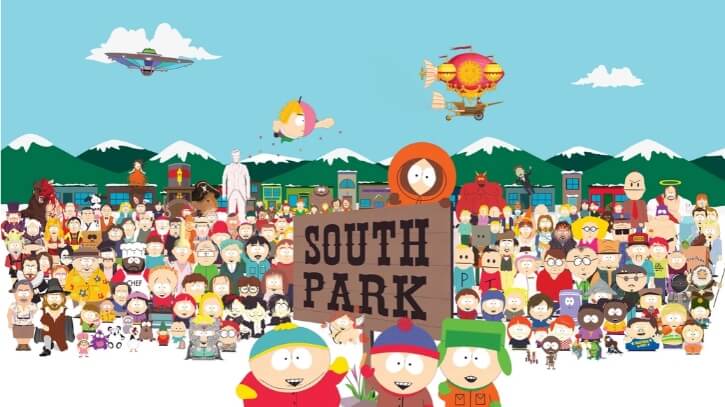 The school counselor at South Park Elementary, Mr. Mackey Jr., is well recognized for ending most of his statements with the word "m'kay". He represents public health in the town council as well.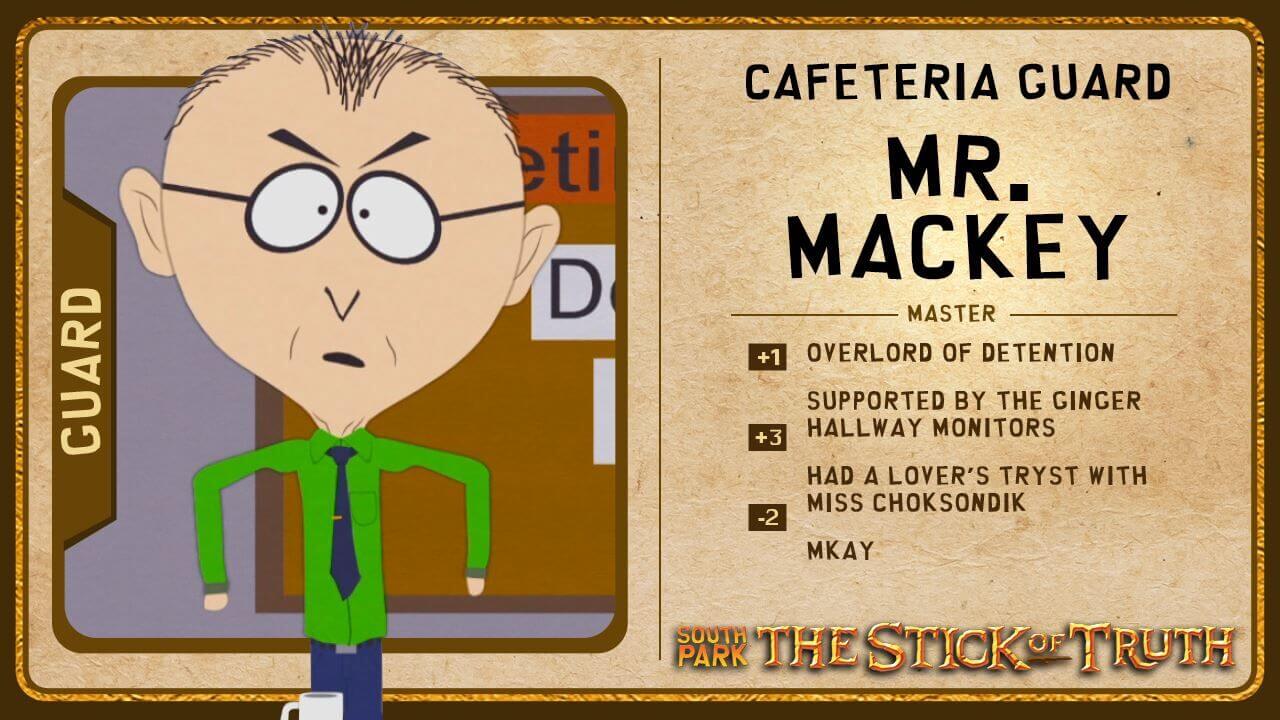 Trey Parker, south park Mr Mackey voice actor, performed the voiceover for him and was introduced in the first Season episode "Mr. Hankey, the Christmas Poo."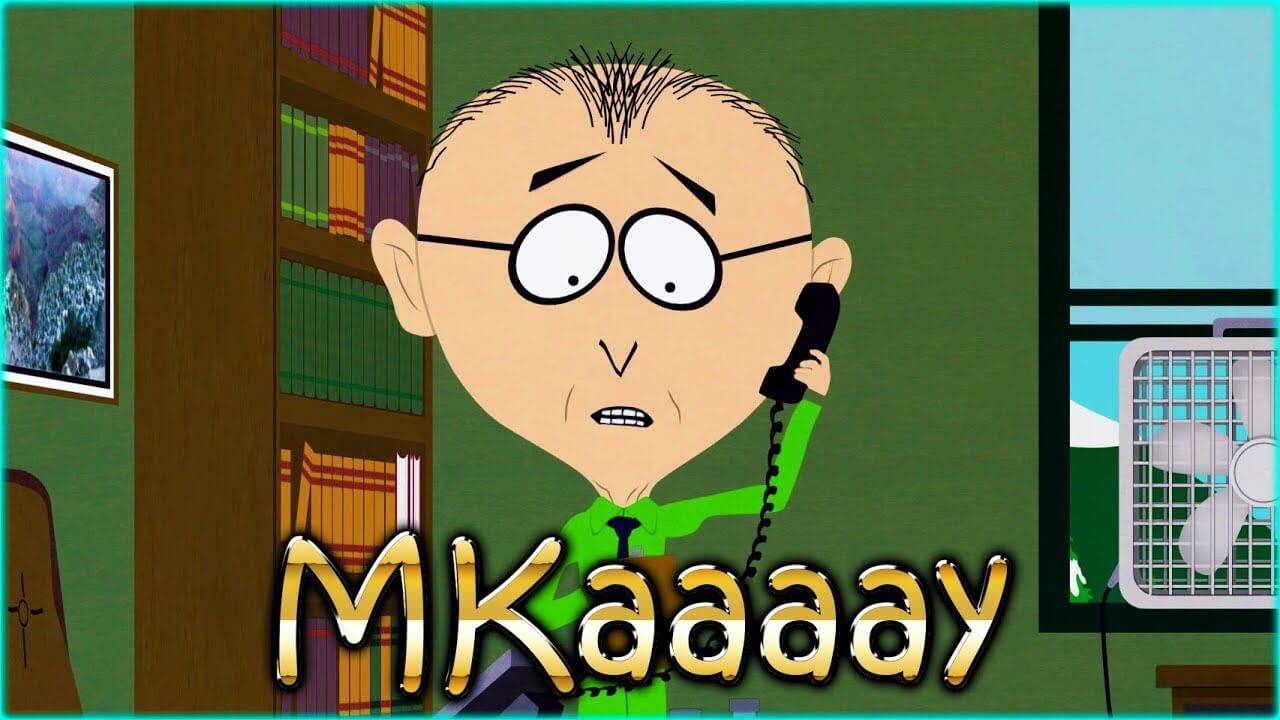 In addition to sporting a long green dress shirt, navy tie, royal blue trousers, and blue leather boots, Mackey is renowned for having a flair for singing. Mackey is well renowned for having a balloon-like head that is overly huge.
One of South Park's few grownups with some common sense and composure is Mackey. He has occasionally instructed students at the school in sex education with Ms. Choksondik.
Part 2: Popular Characters in South Park AI Voice Generated
With so many funny characters in South Park, it's hard to decide which one is the nost popular one of all the time. The following is 5 characters that are mostly mentioned in terms of getting their AI voices for text to speech on social media platforms.
Let's have a close look.
What is worth mentioning is that Trey Parker and Matt Stone, the other co-creators, typically split most of the show's responsibilities in voice acting for these funny characters.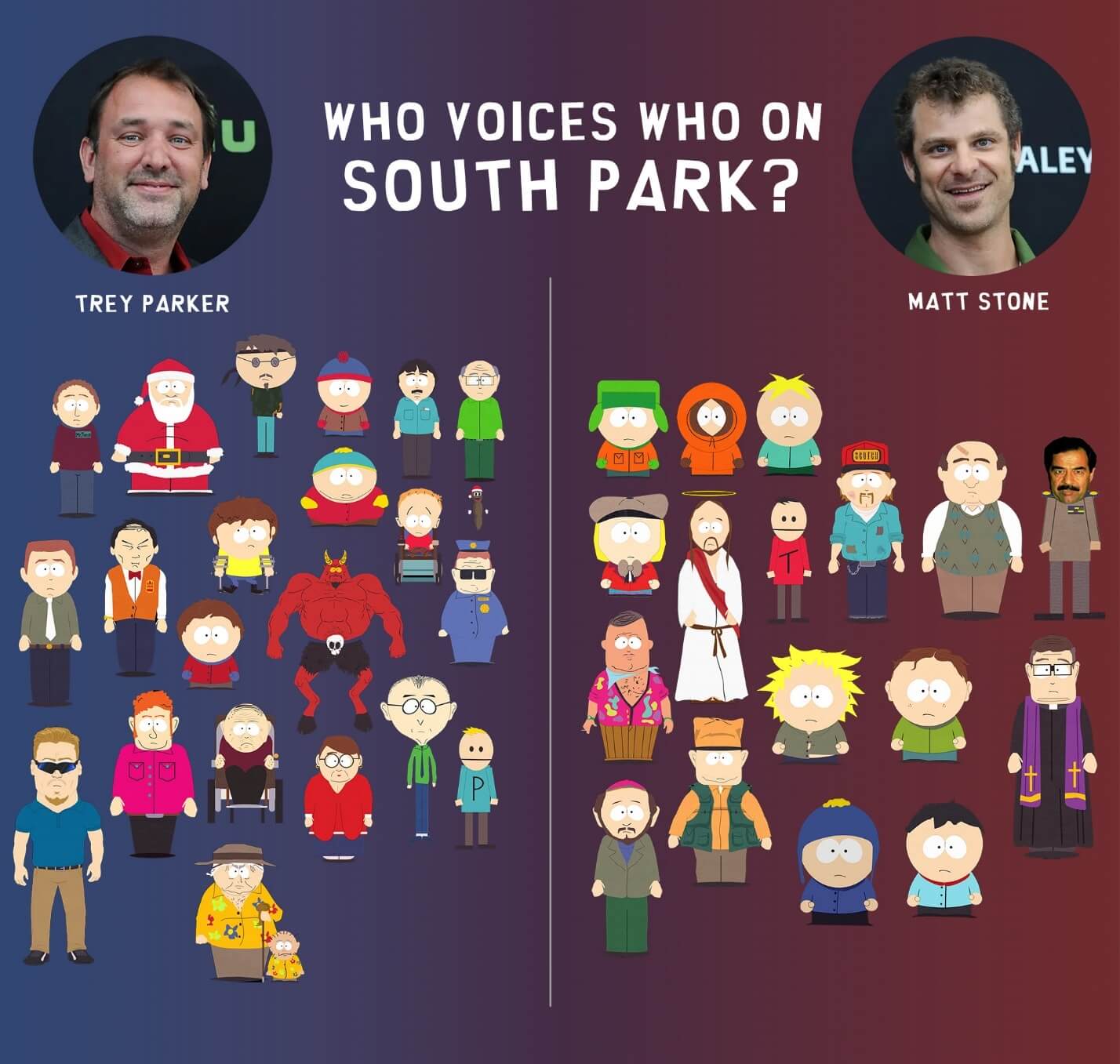 1. Eric Cartman AI Voice

Iconic, manipulative, and intelligent, Cartman's morally questionable schemes make him engaging despite his flaws.
2. Butters Stotch AI Voice

Lovable and innocent, Butters serves as a foil to the main group and showcases vulnerability. His alter-ego, Professor Chaos, adds depth.
3. Randy Marsh AI Voice

Bumbling father figure known for outlandish behavior and comedic naivete. His antics in singing and dancing provide consistent entertainment.
4. Stan Marsh AI Voice

Voice of reason and moral compass, Stan's growth and relatability stand out. His relationship with Wendy adds depth.
5. Kyle Broflovski AI Voice

He is one of the four central boys in the series and is known for being morally conscious, intelligent, and often acting as a voice of reason among his friends. Kyle's character embodies a sense of empathy and social awareness, often engaging in ethical debates and standing up against injustices.
Part 3: Get South Park AI Voice with Voice Generator for Text to Speech
iMyFone VoxBox - Best South Park AI Voice Generator
The finest tool on this list to get South Park AI voice for text to speech conversion, like Eric Cartman, Mr.Mackey, etc., is iMyFone VoxBox, which you may use for work or pleasure. VoxBox is a fantastic tool since you can transform your text into up to 77 other languages with it, helping make your content reach more global audience.
Besides, with its 3200+ voices and the powerful voice clone feature, you are able to get whatever voices you want, including celebrities, fictional characters, game characters,and more.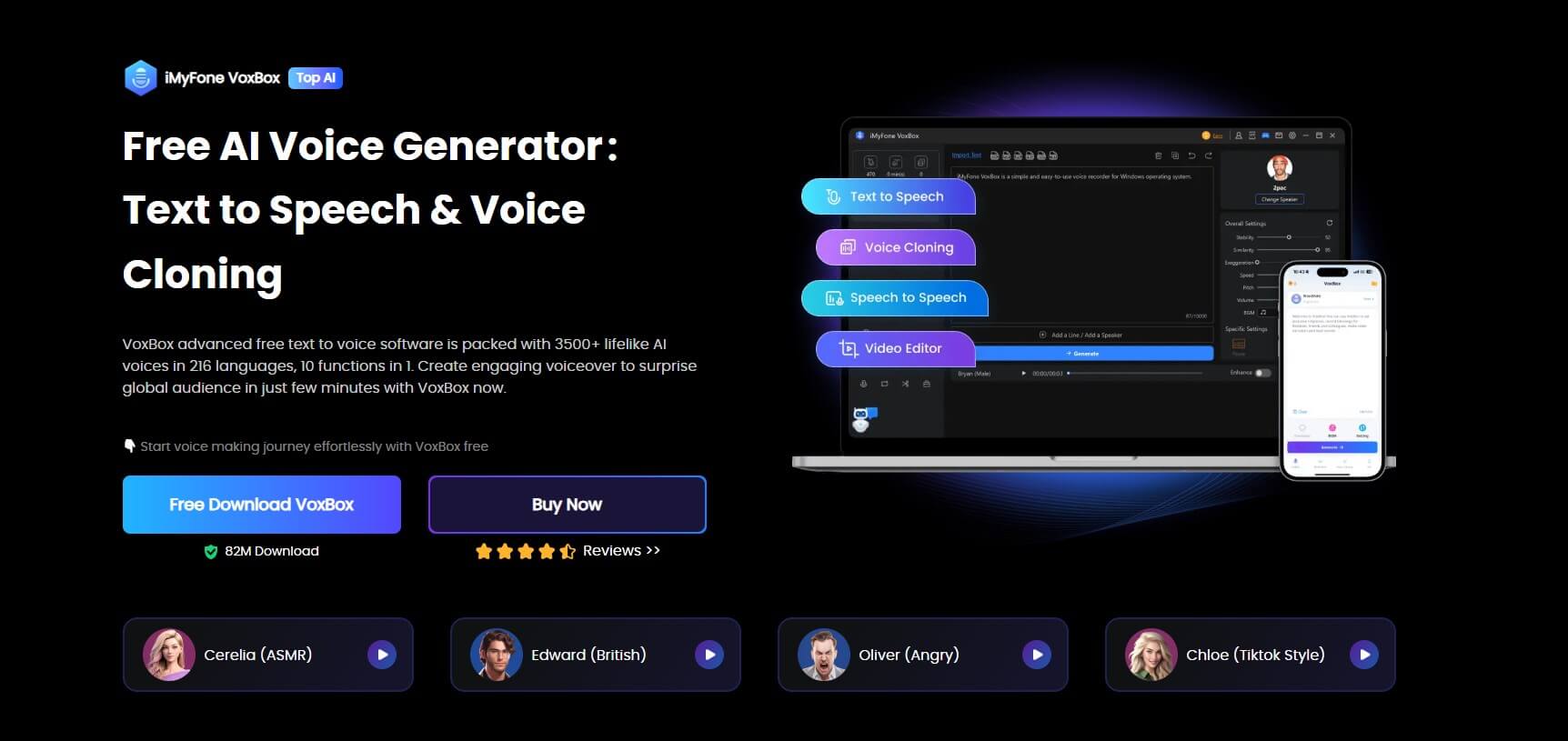 How to Free Get South Park AI Voice:
Step #1: Download and install the tool voxbox.
Step #2: Click on "Change Voice" to get characters AI voice in South Park.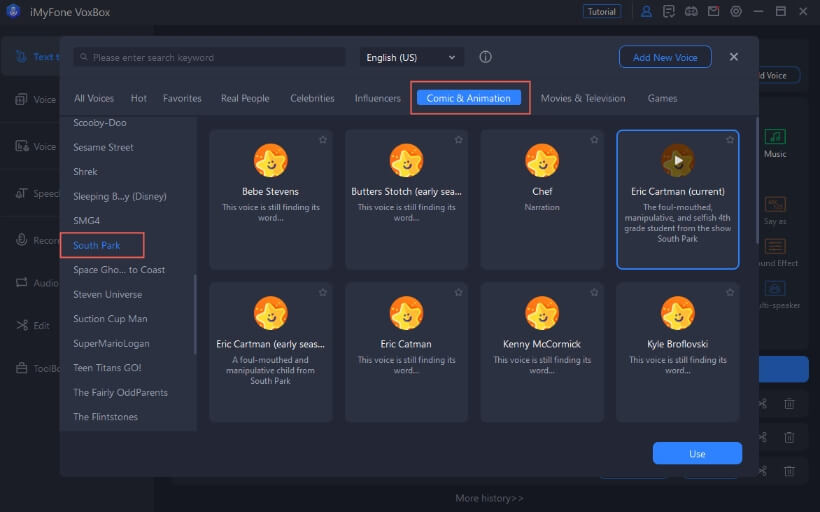 Step #3:Write what you want to say to convert text into south park voice.
Step #4: Export the results for content creation.
Key Features:
VoxBox offers more than 3,200 sounds and 77+ languages if you want to explore more fantastic possibilities.

Ease of use, intuitive user interface, and assurance of safety.

You can adjust your South Park voice audio files to closely resemble the social media content you post.

Apart from South Park character AI voice, you can generate anyone's voice using voice clone.

Speech to text, audio editing, voice clone, recording in one software, solving all your dubbing needs.
Watch this video to learn more about the Best South Park AI Voice Generator - iMyFone VoxBox:
Part 4: Use South Park Voice Changer to Sound Like Its Characters in Real-Time
Except for voice generator, you can also gain access to South Park voice changer to make yourself sound like any characters' voice in real time, elevating your gaming experience or just for fun.
MagicMic - South Park Voice Changer
MagicMic is an advanced South Park AI voice changer and sound panel designed for versatile use, featuring an extensive array of filters, enhancements, and memes for audio customization.
It has more than 225 AI voice filters, 600+ voice effects and 200 voice memes for users to personalize their audio recordings, live streaming, and real time interactions.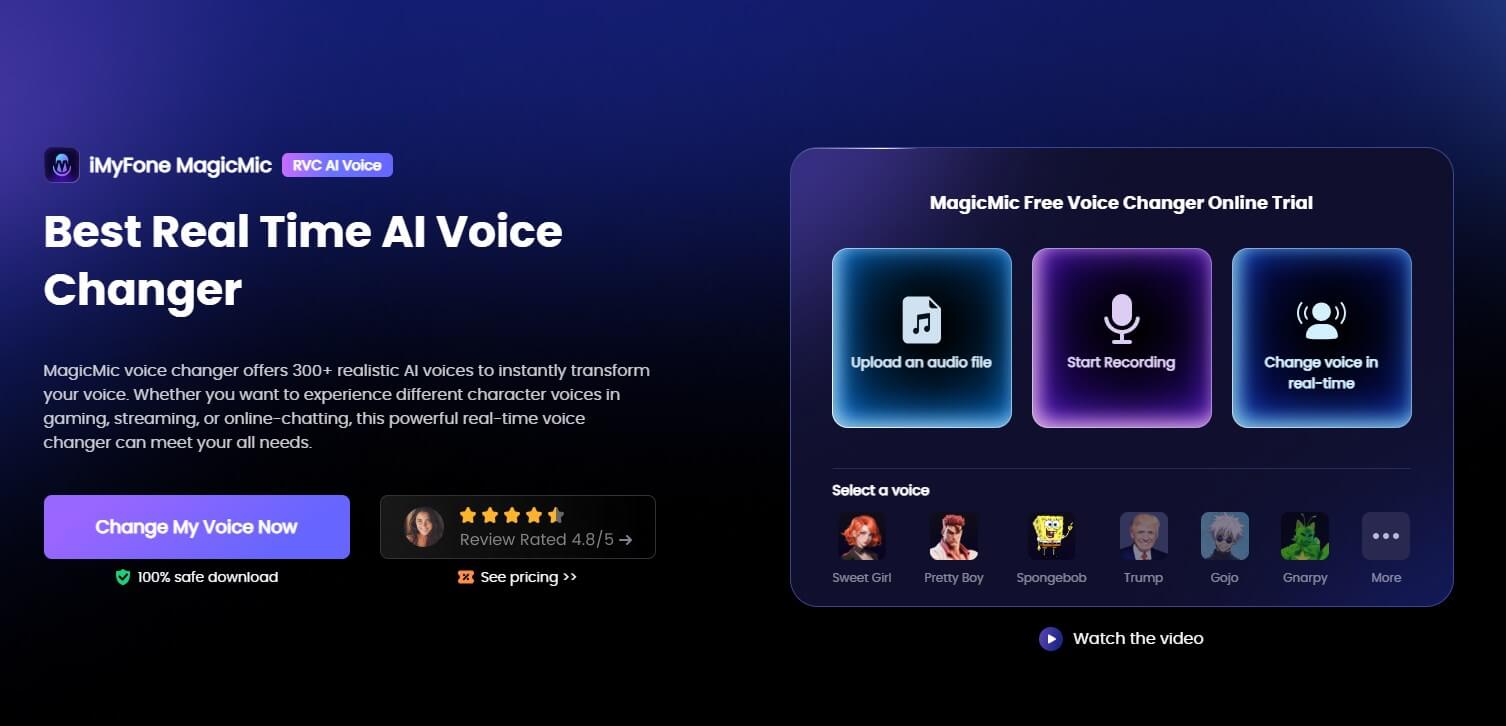 Key Features:
The system provides real-time AI effects, ensuring immediate voice enhancement as users modify their audio.

Enable you to immerse in South Park world by transforing voice into any characters' in real time.

Included soundboard facilitates engaging audio clip interactions.

MagicMic easily integrates with popular platforms like Discord and Twitch, enhancing the audio experience for users engaged in various online activities.
Part 5: FAQs About South Park AI Voice
1. How to make your voice sound like South Park?
You can use Voxbox - South Park AI voice generator to get any characters' voices for text to speech, and if you want to be them in real time, MagicMic is the best South Park voice changer for you to do that.
2. Did They Change the Voice Actor for Mr. Mackey?
Yes, they did. We are still determining whether Mr. Mackey's voice alteration is long-lasting because there has only been one episode of South Park season 25 so far. The negative feedback the new voice garnered from fans could indicate that it won't be around for very long.
Since Mr. Mackey only made a brief visit, it's plausible that anything went wrong. Others fear that Parker may soon lose the ability to imitate Mr. Mackey's tone.
3. Is Mr. Mackey Based on a Real Person?
Mackey, Jr is a made-up character in the adult cartoon tv show South Park. He made his first appearance in the one segment Mr. Hankey, the Christmas Poo, performed by the show's co-creator, Trey Parker.
4. What is the South Park AI Voice?
The South Park AI Voice refers to voice of characters in South Park generated using AI voice generator, which mimics the voices of characters from the animated TV show "South Park.", best for text to speech conversion and more, further elevating your content creation.
5. Can I use the South Park AI Voice for creating content?
Yes, you can use it to dub for your videos, freshing up your channel and gain more engagement.
Conclusion
Whether you are a die-hard fans of South Park and certain charcters, like Eric Cartman, Mr Mackey, etc., or a content creator looking for their voices for text to speech conversion, iMyFone Voxbox, is the best South Park AI voice generator to convert TTS and real-time voiceover.
Why wait, download and get South Park AI voice now, to make your content go viral on social media platform and win more views and engagement!