If you are a content creator, music producer, and video editor, or you are just a singer lover, maybe sometimes you want to find a vocal remover to separate vocals from music.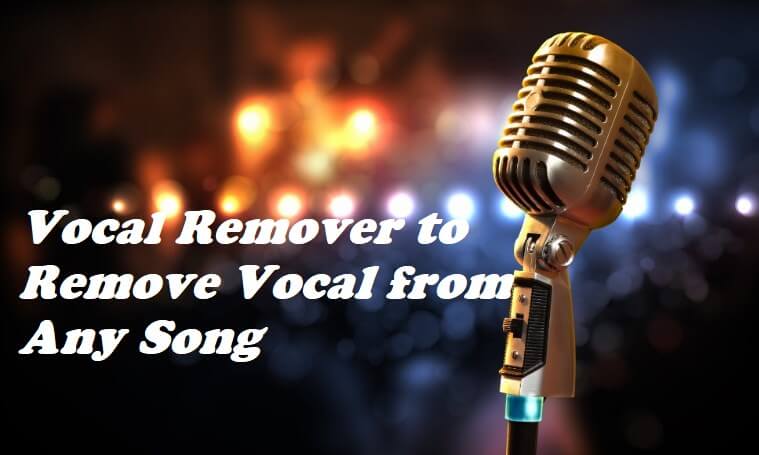 Singing typically makes people happy, People love to listen to music, and you even can easily make your own music with extracted accompaniment. If you ever wonder how people extract the music or tune from a song, then this article is for you. in this article, we'd introduce a vocal remover and isolation that allows you to remove vocals from a song and leave only the music behind.
Part 1:Why People Want to Remove Vocals from a Song?
There are different reasons why people want to remove vocals from a song. Some of the most common reasons are making a cover or parody of the song, adding music to a video, or creating a karaoke track at home. Cover means that the background music of the song is being played, and you are singing along. Just as mentioned before, vocals are removed by video creators to incorporate them into a video, like an instrumental version of the song. Moreover, karaoke nights are very common, where everyone sings to the beat of the song.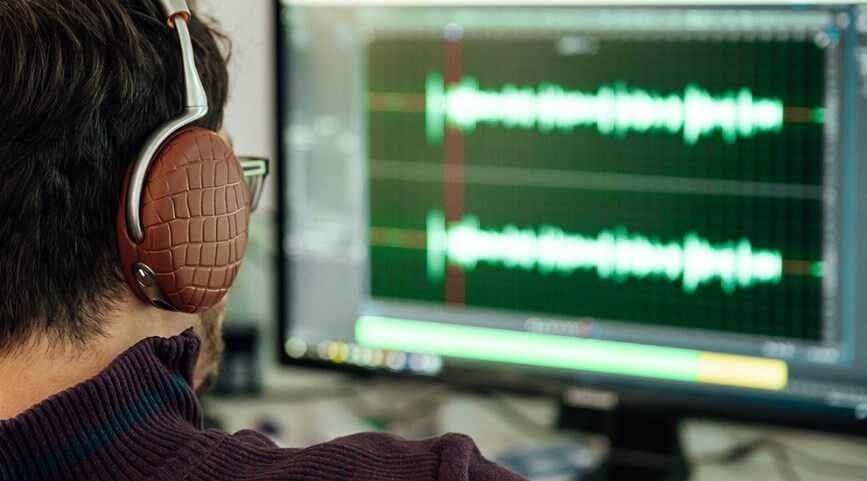 Part 2: How to Use Vocal Remover to Separate Vocals from a Song?
With iMyFone VoxBox vocal remover, it is very easy to remove vocals from a song. It uses AI to detect the vocals and then removes them without any problem. Here is how you can use VoxBox to get rid of vocals from any song.
How To Use:
Step 1: Downloaded VoxBox and install it. Click on the option of "Vocal Remover" on the right-hand side. It will ask you to upload a song. You can upload different audio formats, including MP3, WAV, and more, by clicking on them.

Step 2: Once the song is uploaded, this software will analysize this song, and AI will process the song and remove vocals from it. It might take a few seconds, depending on the size and length of the song.

Step 3: Finally, listen to the track, and if vocals are removed properly, you can export/download it to your computer by clicking on "Export".
Part 3: Full Reviews of The Best Vocal Remover Software
iMyFone VoxBox is an all-in-one vocal remover and isolation software.which also supports record, video conversion, text-to-speech, and speech-to-text. There is no tool that comes close to the diversity of VoxBox. Here are some features and aspects of iMyFone VoxBox.

Features:
5-in-1 functions of vocal removal, voice record, video covert. TTS,STT.

Speed of Remove Vocals from a Song is Fast.

The vocal remover also supported WAV,OGG, MP3 mutiple format.

You can edit the tune sperate from a song.

It is able to be used for extracting audio from YouTube.
Pros:

No ads.

It is a safe and reliable to remove music.

VoxBox guarantees the privacy of the user.

It has a user-friendly interface.
Cons:

Sadly, iMyFone VoxBox need to be installed by yourself.
Review:
iMyFone VoxBox has good reviews because people love this tool because of its ease and effectiveness. They can not only remove vocals from songs with this tool, but they can also record audio, perform text-to-speech, and edit audio using different options.
Price:
| Plan | Price |
| --- | --- |
| 1-month Plan | $14.95 |
| 1-year Plan | $39.95 |
| Lifetime Plan | $79.95 |
Conclusion
In this article, we have discussed how you can remove the vocals from a song using iMyFone VoxBox. There are many tools available on the internet, but VoxBox is the easiest and simplest vocal remover.
If you are looking for an effective tool, then you can download VoxBox. It has a trial version that you can download and use. You can use all the features associated with this tool, which are text-to-speech, voice recorder, audio editing, and vocal removal.