Are you a fan of NBA Youngboy's captivating rap style? Do you wish you could have his distinctive voice through AI voice generator to use either for voiceover or making AI cover song? Well, the wait is over!
In this article, we'll explore how you can use the cutting-edge AI Voice Generator to get NBA Youngboy AI voice and explore the fascinating world of AI-generated music covers. Whether you're an entertainment enthusiast, a social media aficionado, or simply a rap lover, this article will show you how to create your very own NBA Youngboy AI voice and much more!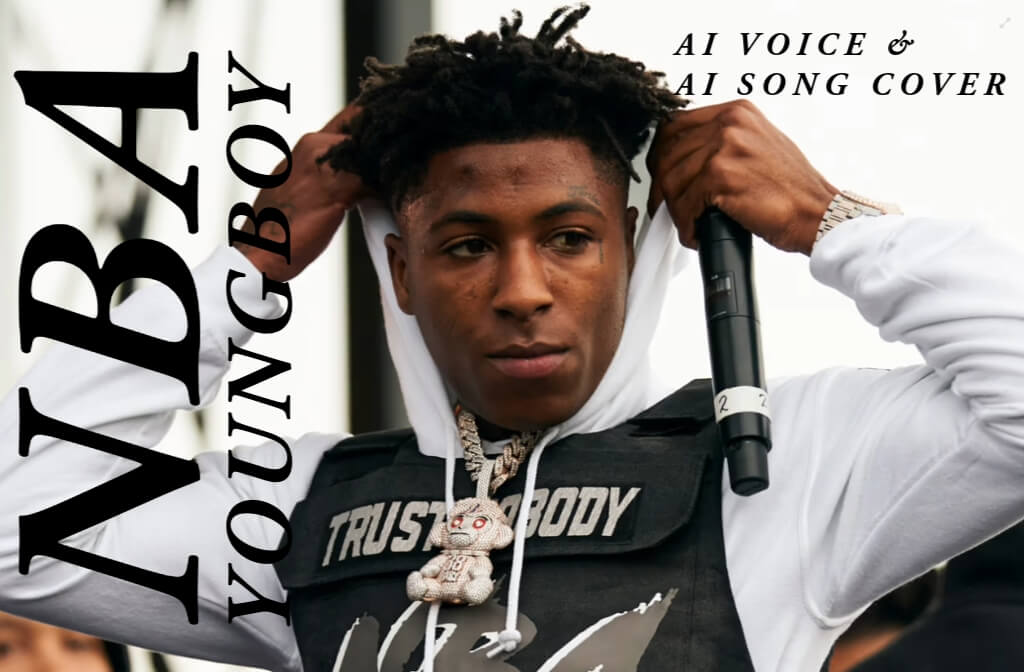 Part 1: Who is NBA Youngboy?
If you're a rap lover, you're undoubtedly familiar with the incredible talent of NBA Youngboy, also known as YoungBoy Never Broke Again. Kentrell DeSean Gaulden, his real name, rose to fame with a series of independent mixtapes, steadily amassing a devoted following. From his chart-topping albums to hit singles like "Outside Today" and "Bandit" (with Juice Wrld), Youngboy's impact on the rap scene is undeniable. Now, imagine having his distinctive voice at your disposal for various applications. Thanks to VoxBox, this is no longer a distant dream.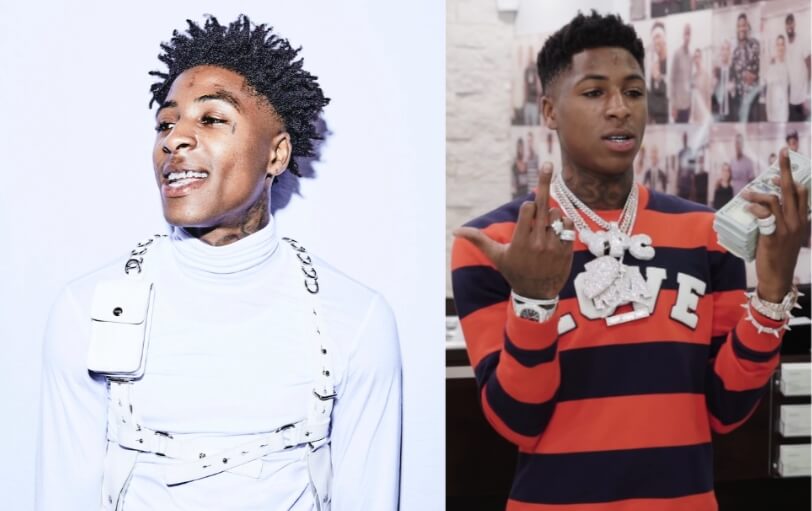 Part 2: NBA Youngboy Hits
NBA YoungBoy's rise to fame can be traced back to the incredible mixtapes he released between 2015 and 2017, which garnered him a devoted following. Despite facing legal challenges throughout his career, he has emerged as one of the most successful modern-era rappers, earning numerous gold and platinum singles at a young age.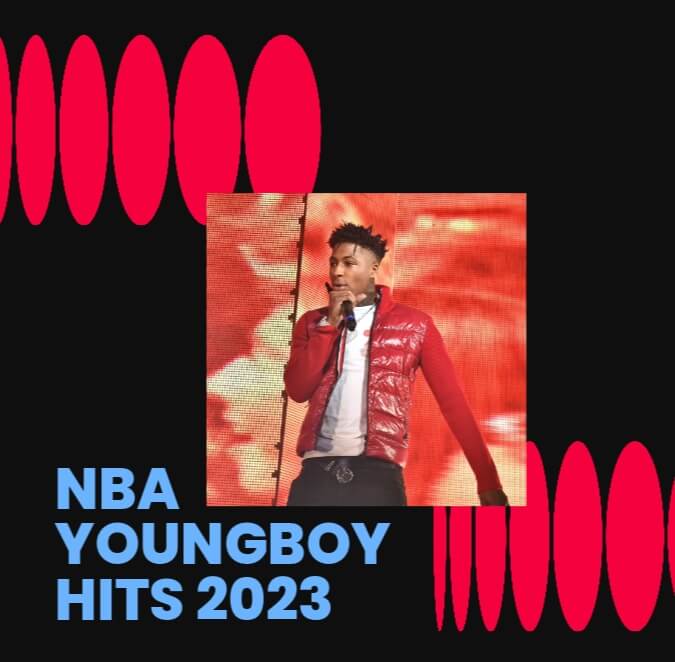 Let's take a look at some of his notable hits:
"Outside Today": "Outside Today" served as NBA YoungBoy's explosive debut single and lead track from his 2018 debut album. The song made waves, peaking at number 18 on the Hot R&B/Hip Hop chart and achieving quadruple platinum certification in the US.
"38 Baby": Drawing from his own experiences growing up in Louisiana, "38 Baby" showcases NBA YoungBoy's lyrical prowess and personal storytelling. The track explores the challenges he faced while incorporating gun references and expressing his unique perspective.
"Like A Jungle (Out Numbered)": "Like A Jungle (Out Numbered)" samples C-Murder's original track and serves as NBA YoungBoy's response to C-Murder's "Dear Young Boy" in 2022. It symbolizes a passing of the torch and highlights the struggles YoungBoy overcame on his journey to success.
"Self Control": As the lead single from his 12th mixtape, "Al YoungBoy" (2019), "Self Control" delves into NBA YoungBoy's personal experiences and the impact they have had on his character. This introspective track showcases his growth and resilience.
"No Smoke": "No Smoke" serves as NBA YoungBoy's fiery response to his adversaries. It's a powerful track that delivers subtle warnings to rappers who may wish to remove him from their city. With its hard-hitting beats and clever wordplay, it has become a standout in his discography.
Part 3: How to Get NBA Youngboy AI Voice and AI Cover?
1) VoxBox -- AI Voice Generator with Voice Clone
VoxBox is your ultimate AI Voice Generator and Voice Cloning tool. With an impressive range of features and 3200+ voices available in over 77 languages, it's the go-to platform for dubbing, text-to-speech, voice cloning, recording, and editing. Whether you want to sound like your favorite YouTuber, a famous personality, a movie character, or even a video game anime hero, VoxBox has got you covered.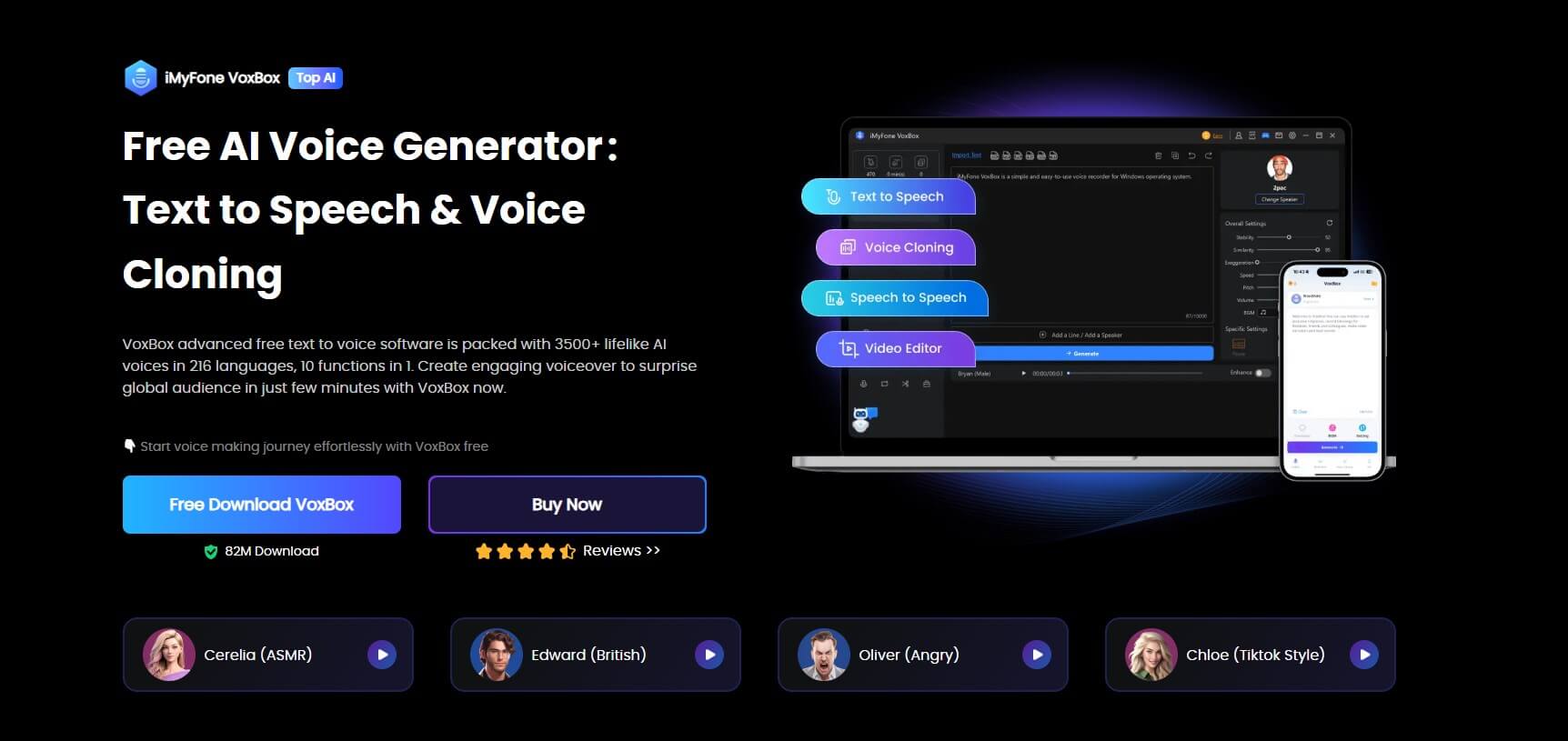 How To Free Get NBA Youngboy AI Voice in Voxbox
Step 1: Download & Installation
First, download and install the VoxBox AI voice generator on your device. You can find the FREE download on their official website.
Step 2: Click on "Voice Cloning" & Upload the auto file.
Once installed, launch the VoxBox application and select the "Voice Cloning" feature from the menu. Upload an audio file featuring NBA Youngboy's voice that you want to clone.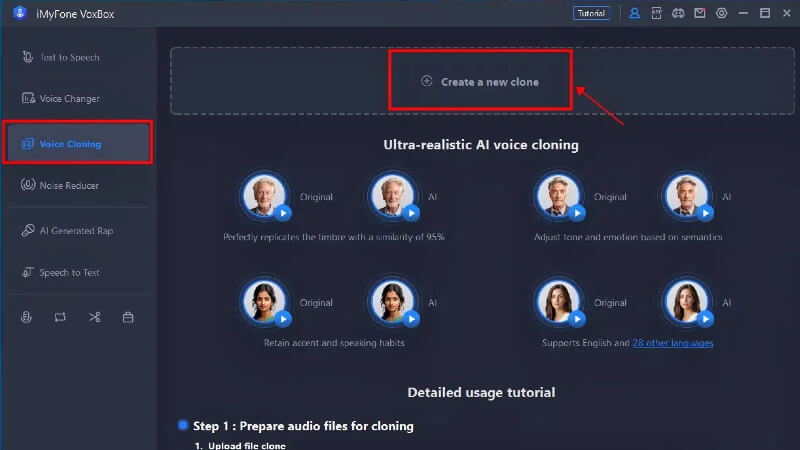 Step 3: Get Your Realistic NBA Youngboy AI Voice
Once the cloning process is complete, you can use your NBA Youngboy AI voice for various applications like voiceovers, video content, and more!
Step 4: Then, you can select "Text to Speech" to choose NBA Youngboy AI voice, and enter texts to make voiceovers, content, and more.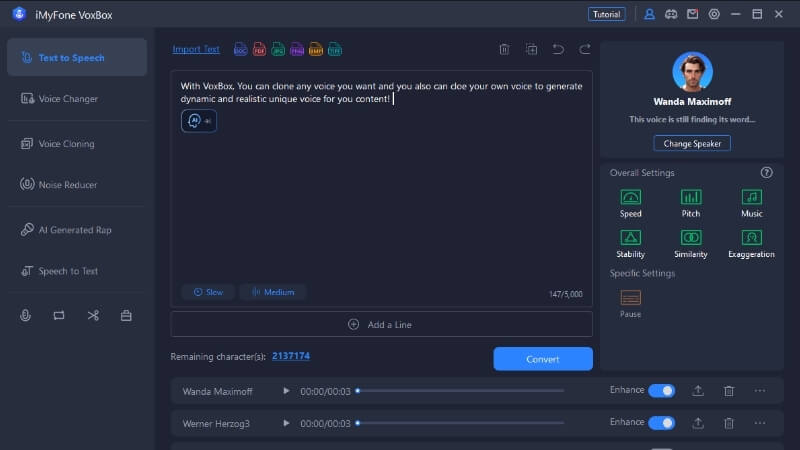 Key Features:
All-in-One Solution: VoxBox encompasses text-to-speech, speech-to-text, voice cloning, conversion, recording, and editing in one user-friendly platform.

Dubbing in 77+ Languages: VoxBox supports a vast array of languages, making it accessible to a global audience.

Realistic Voice Clone: It supports cloning whatever voices you want with high quality.

Multiple Output Formats: Export your AI voice creations in formats like MP3, WAV, OGG, and more.

3200+ Voices: With an extensive collection of voices, you can clone not only NBA Youngboy but also an array of personalities and characters.
2) MusicAI – AI Song Cover Generator
But the AI excitement doesn't stop there! iMyFone MusicAI is a powerful AI music generator that allows you to create AI cover songs with just a single click. You can effortlessly make AI cover song with NBA Youngboy AI voice. In addition, it allows to generate music from text, and also offers a vast majority of AI models for you to choose from, including famous singers, celebrities, and more, allowing you to make AI cover songs with their unique AI voice.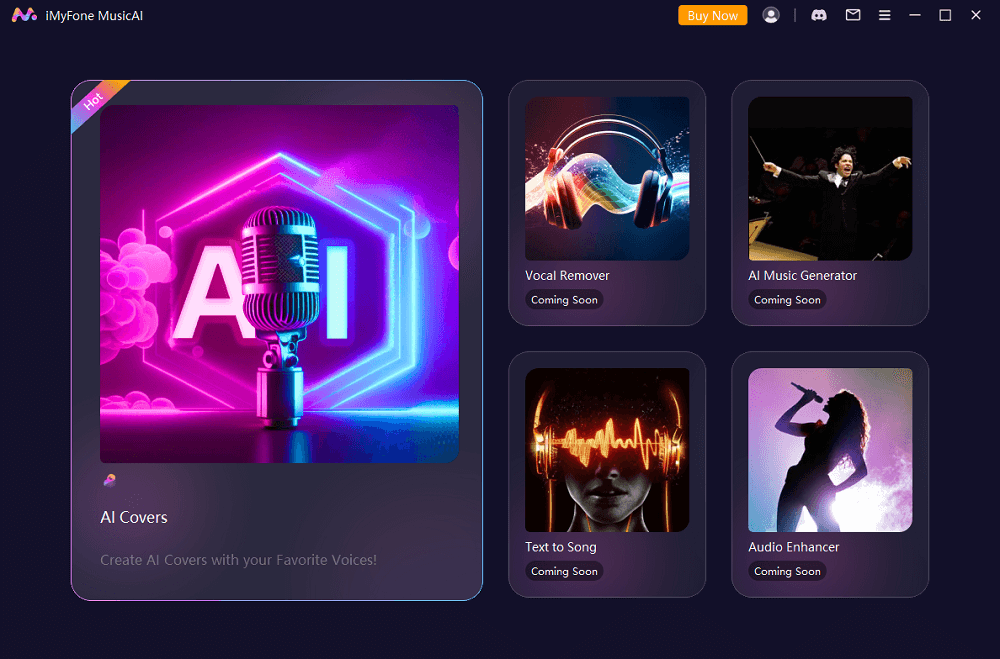 Features:
Celebrity AI Voices: MusicAI offers an impressive selection of AI voices from renowned singers and celebrities like The Weeknd, Juice Wrld, Kanye West, and many more.

Vocal Separation: Effortlessly extract vocals, background music, and instruments from audio tracks, giving you endless creative possibilities.

Comprehensive AI Cover Song Generator: MusicAI's AI models enable you to create AI cover songs using the unique AI voices of your favorite artists.

High-Quality Output: The AI-generated cover songs produced by MusicAI are of exceptional quality, ensuring a premium listening experience.
Part 4: Hot FAQs About NBA Youngboy AI Voice
1. Can I generate NBA Youngboy AI voice using an AI voice generator?
Yes, you can! With an AI voice generator like VoxBox, you can generate a realistic and expressive NBA Youngboy AI voice.
2. Can I use VoxBox for other AI voice clones besides NBA Youngboy?
Yes, VoxBox boasts a vast selection of over 3200 voices, allowing you to clone various personalities and characters beyond NBA Youngboy.
3. Can I use the NBA Youngboy AI voice on multiple social platforms?
Absolutely! Once you've created the AI voice using VoxBox, you can use it across multiple social platforms, enhancing your online presence and captivating your audience.
Conclusion

In conclusion, VoxBox and MusicAI bring the exciting world of AI voice generation and music creation right to your fingertips. With VoxBox's powerful AI Voice Generator, you can clone NBA Youngboy's distinct voice.
So, don't miss out on these cutting-edge tools! Download VoxBox now and experience the magic of AI voice generation firsthand. Start making your mark in the entertainment world and grab the spotlight with your very own NBA Youngboy AI voice.