Want to know where you can get the top male text-to-speech voices? Which you can use it for your podcast, audiobooks, E-learning Model, There are now literally hundreds of apps that provide male voices, and people get confused about which one offers the best services.
In this article, we'll discuss the best text-to-speech voice generators that are included realistic male and boy voices.
Tips
No voice artists are needed, and no recording equipment is needed. You can easily convert your text to speech and voice using
iMyFone VoxBox
! Download it and try it out for free now!
Part 1:Why People Need Male TTS Voice Generator?
1.Male text-to-speech is perfect for audiobooks, announcements, and storytelling.
2. People can also type in the script, and the male voice generator will create audio of it. They can then listen to it and make points about how their script sounds.
3. More Rappers voices and Youtuber voices are needed by users
4. If you are a woman, but you need man voices, or you need boy voices, or old man coices
5. If you are shy or just don't want to use your voice on any video for any reason, then voice generators are ideal for you.
6. Text-to-speech generators are a great way to prank people. You can type in any text you want, adjust the male voice according to the nature of the prank (scary, funny, etc.) and then fool the people around you.
Part 2: Top Male Voices are Available in VoxBox TTS Generator
1) Steven (British English)
If you are looking for a British gentleman voice, there are 4 voices to choose from, but I would recommend Steven, his voice is also used in voiceover for Broadcast and News reports, video games, podcasts
2)Raghav(Hindi English)
Maybe you would be interested in Hindi male English, there are 4 voices to choose from, and I would recommend Raghav's voice cause his breath, pause, and speed are perfect.
3)David (American English)
If you are looking for an American man voice, there are 13 voices to choose from, but most people choose David, his voice is also used in voiceover for news reports, English training, and marketing.
4)Chin-hwa (Korea)
If you are looking for a Korea voice, there are 4 voices to choose from, Chin-hwa is a good voice to used in voiceover for Broadcast and News reports, audiobooks and podcasts.
5) Sinzo Abe(Japanese)
If you are looking for a Japanese real male voice, there are 4 voice to choose from, and Sinzo Abe's voice used to be in news report, anime flime, even intresting audiobooks.
Part 3: How About VoxBox-Male Voice Generator?
iMyFone Voxbox is a top-quality male voice generator that offers more than 3000 voices to its users. People love the number of features they get from this tool and how easy it is to use.
When you download VoxBox, you can see options on the left side. Select Text To Speech and then just type or paste the text there. Next, choose the voice and click on Convert. You can then listen to the audio and also edit it by clicking on the Edit Icon next to it.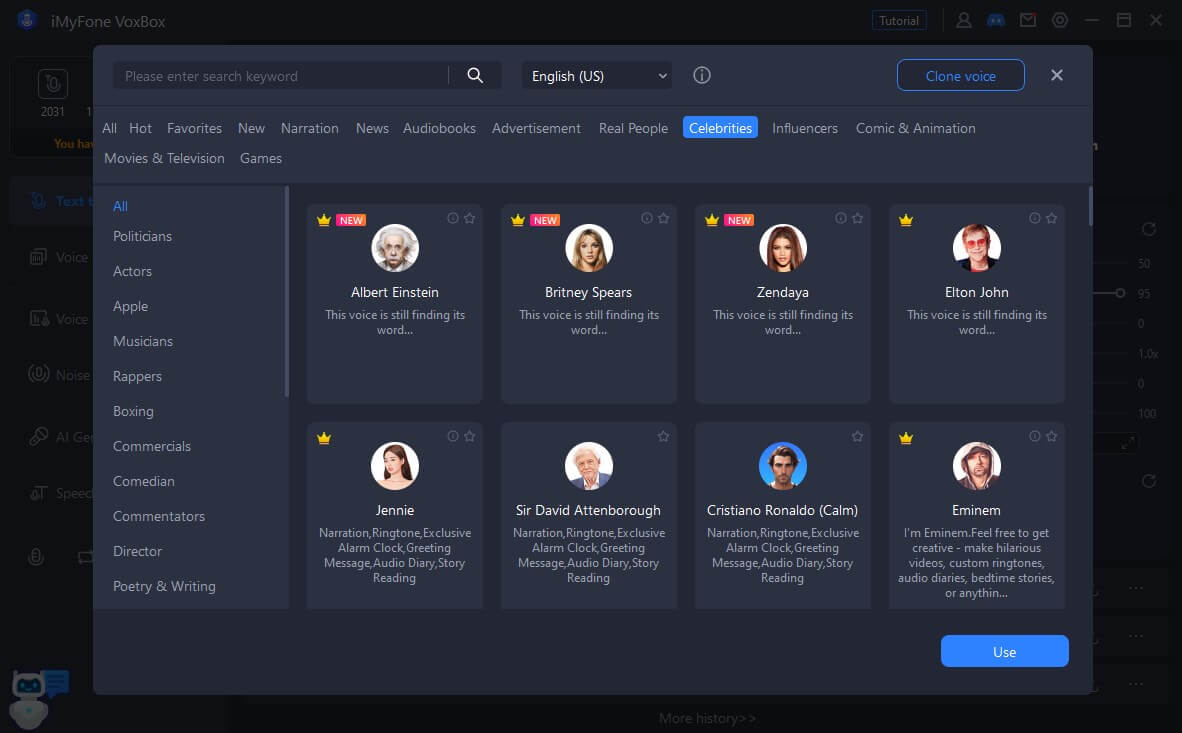 Features:
Allows you to record your voice, text-to-speech generate voice and also edit the audio.

22+ global languages like Spanish, Japanese, french.

25+ realistic Ai accent voice to choose like British accent, and Hindi accent.

3200+ voices like Rappers, YouTubers, Celebrities, etc.

Supports different formats when importing and exporting the audio file.

You can clip, trim, delete and cut the audio file with this tool.

Privacy and security are two key features of this tool.
Pros:

Simple and easy to use.

Interactive user interface.

Safe to use.

It has a trial version that you can download.

VoxBox can record audio with just one 1-click.

It has thousands of users, and they have claimed it to be one of the best audio tools.
Cons:

Requires you to download and install on your computer.

Currently, it is only compatible with Windows.
Price:
| Plan | Price |
| --- | --- |
| 1-month Plan | $14.95 |
| 1-year Plan | $39.95 |
| Lifetime Plan | $79.95 |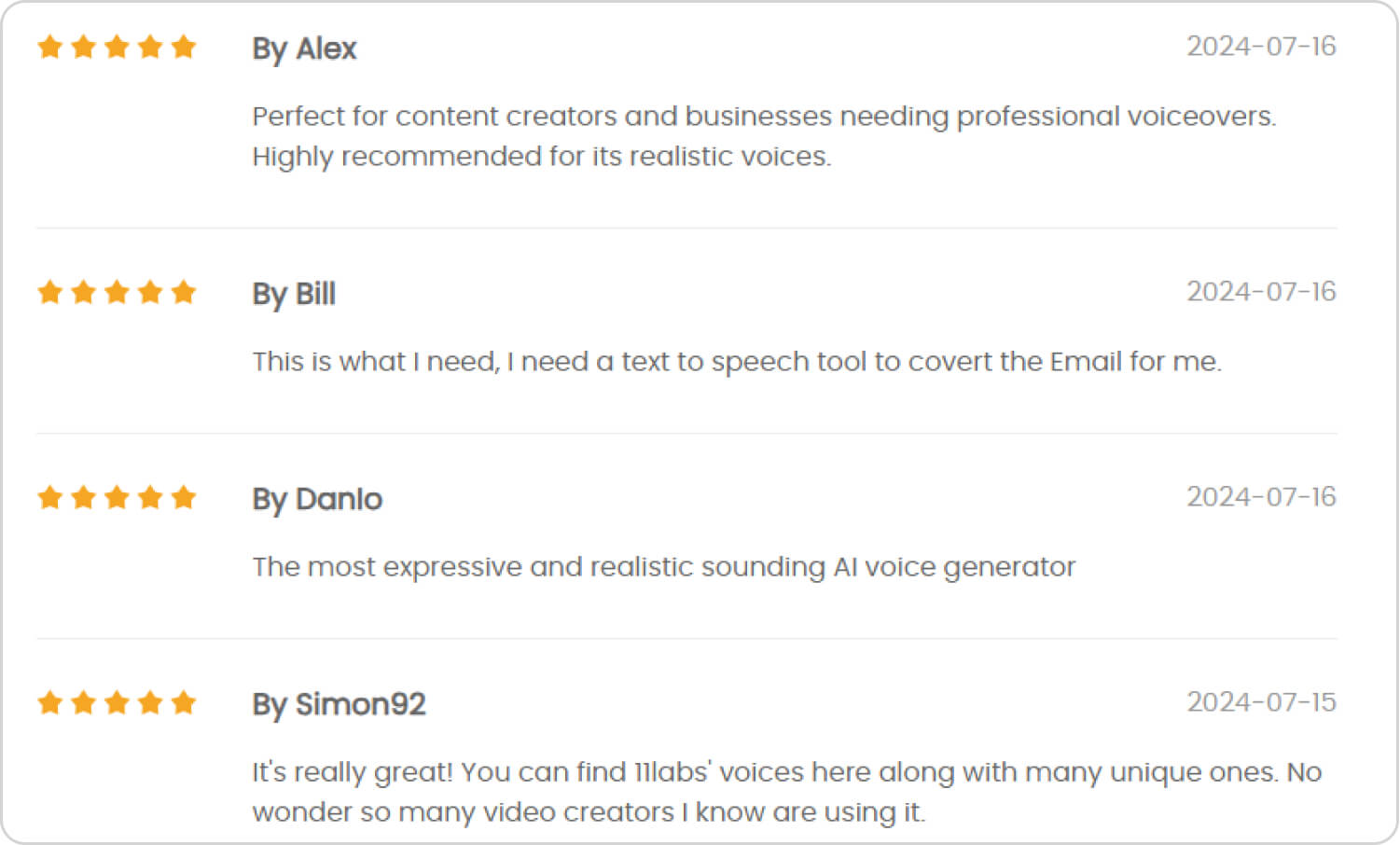 Conclusion
Long story short, there are not many apps available that offer real male text-to-speech voices. To save you from the low-quality ones, I recommend the best voice generator you can download- VoxBox.
There are many male voices to choose from, not only real people I introduced mentiond, but also have some charactor voices, download and install it, to make the voice over you want now.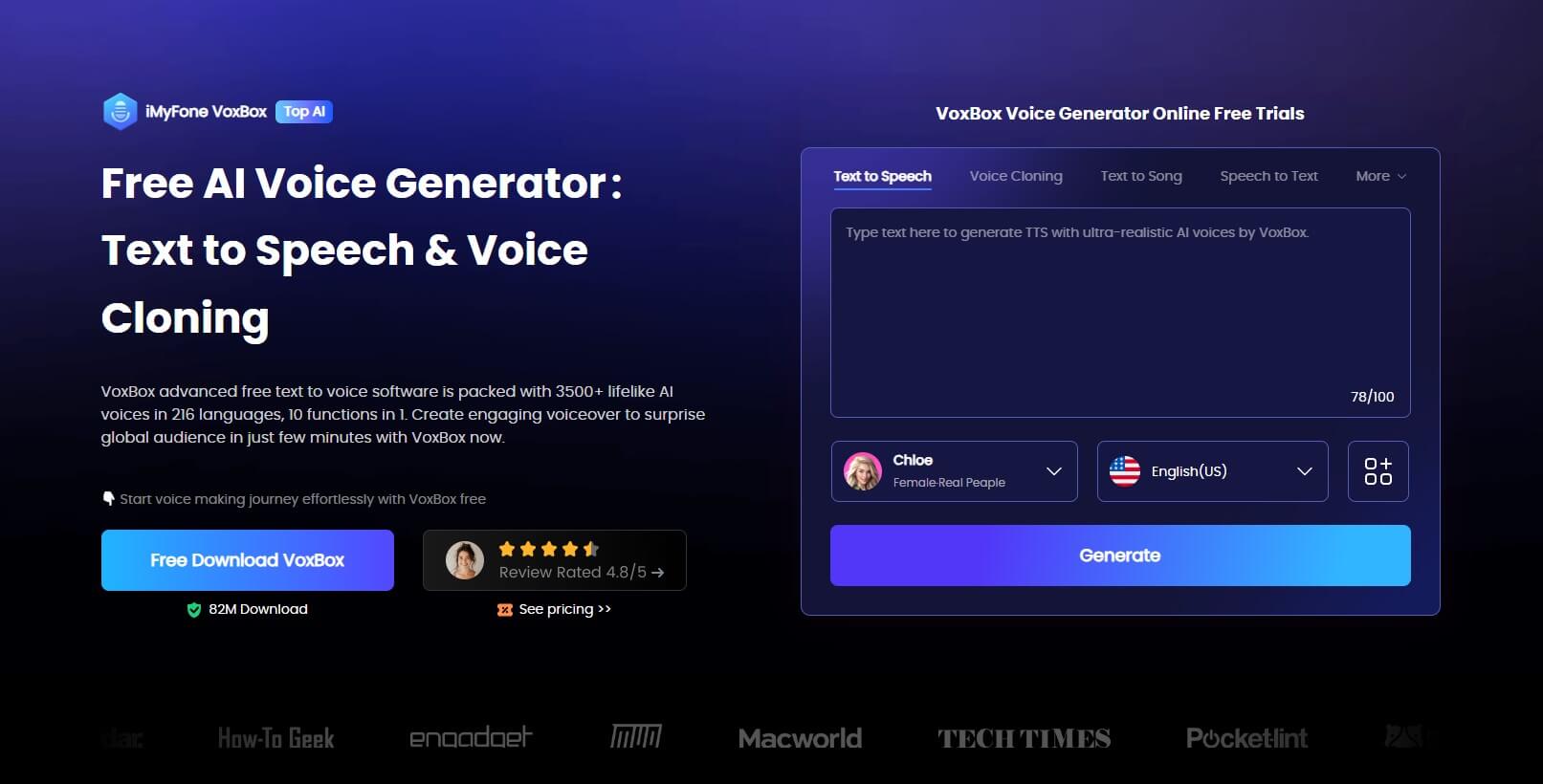 Watch this video to learn more about the Best Male Voice Geneartor- iMyFone VoxBox: