Gru, the main protagonist of Despicable Me, has an impressive voice admired by millions. This admiration has ended up with several fans browsing for how they could get Gru voice. If you are also one of them, we have got you covered!
In this article, we will explain some interesting facts about Gru and his voice, how you can use iMyFone VoxBox as the best Gru text to speech voice generator, and the perks of using it. Without further delays, let's dive right into it!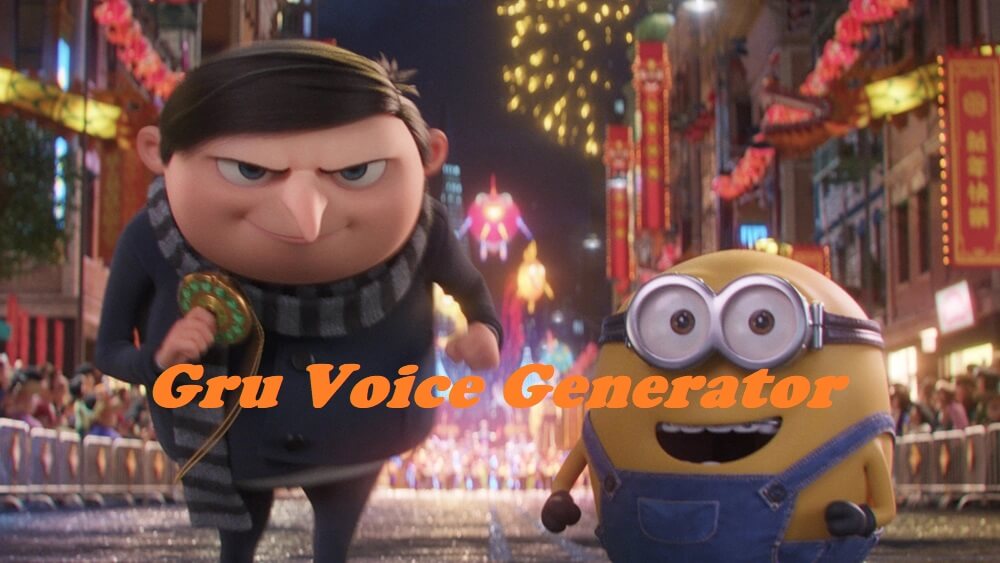 Listen to Gru AI Voice for free using iMyFone Voxbox down below!

Part 1: Felonious Gru & Minions & the Despicable Me
The primary character of the Despicable Me franchise is Felonious Gru, the son of Marlena Gru and the late Robert Gru. Margo, Edith, and Agnes are three of his adopted daughters. In addition, Gru is the leader of the Minions.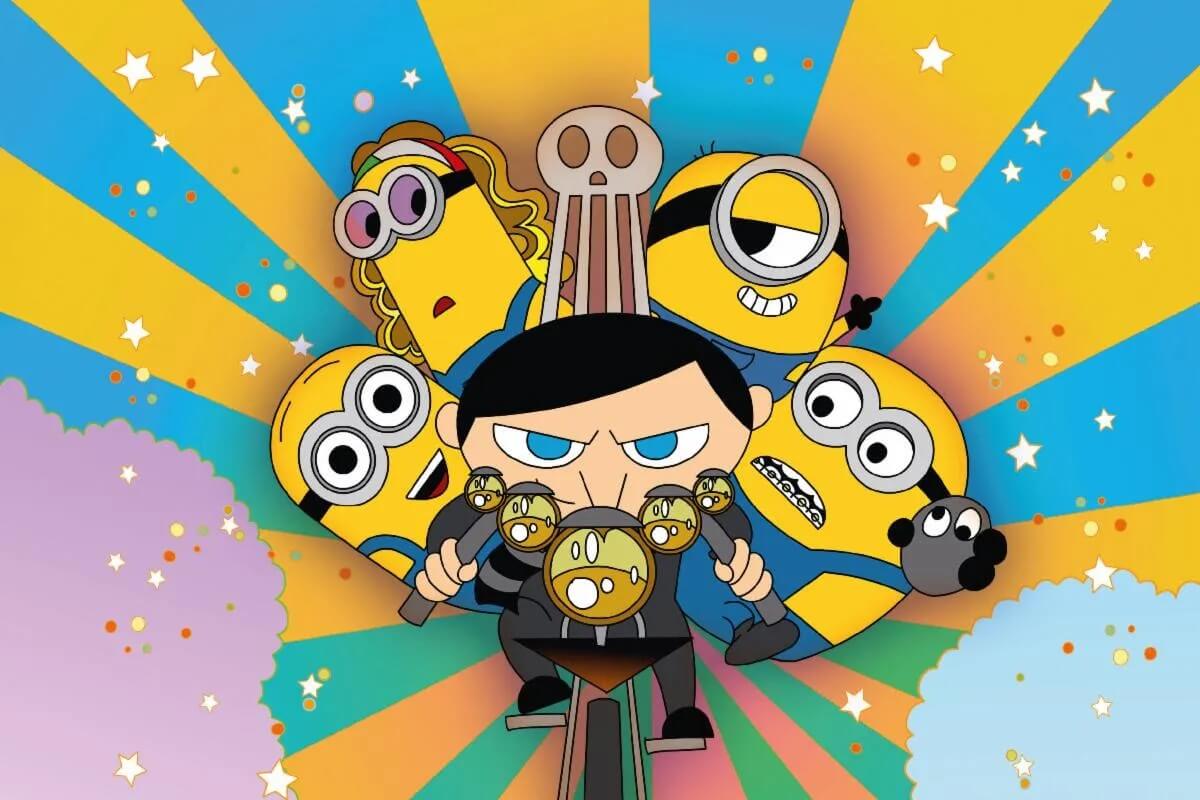 Under the moniker "Evil Me," Spanish writer and animator Sergio Pablo's created the film that would become Despicable Me. Chris Meledandri established Illumination Entertainment, whose debut feature would be Despicable Me. Coffin and Renaud not only created Despicable Me, but they also created Minionese, the language of the Minions.
In the movie, the mayor was voiced by Steve Carell, who also plays Gru. Coffin voiced all the other Minions, including Kevin, Stuart, and Bob, who are currently the three main Minions characters.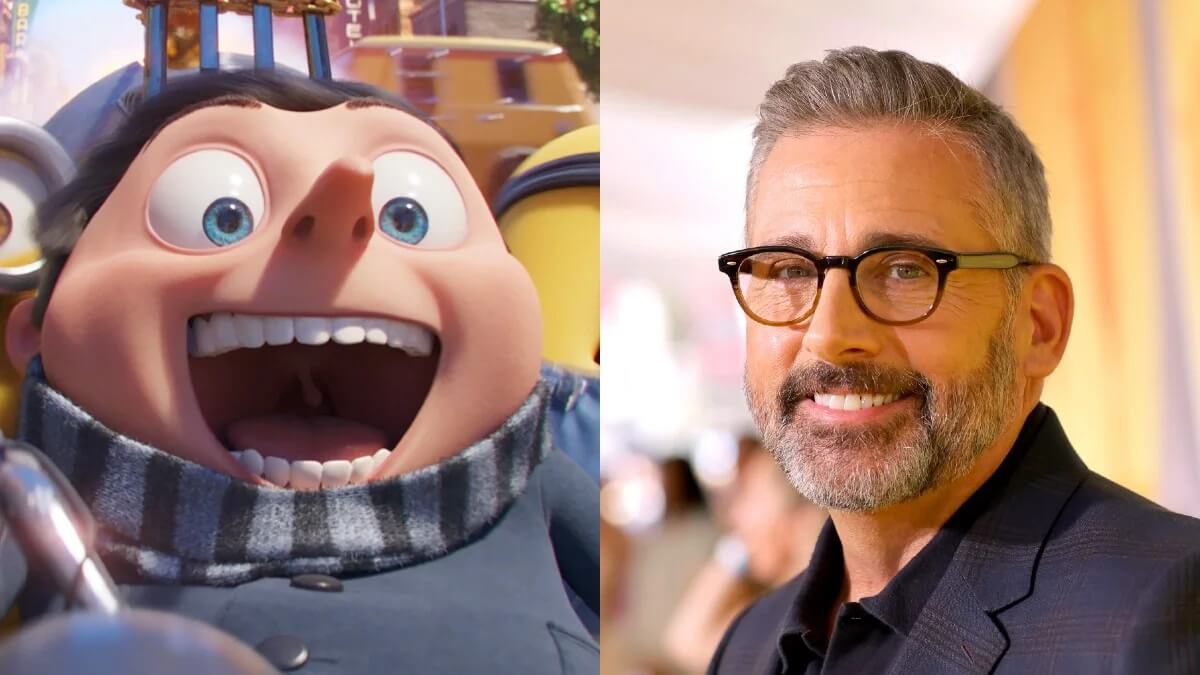 The Minions were originally more human-like but evolved to their current squat appearance. Gru, who has a history of villainous behavior, goes by the name Felonious when he adopts his daughters. May 26 is a recurring date in the movie, and three short films were included on the DVD release, all directed by the same person, The Coffin.
Part 2: How to Sound like Gru with VoxBox Gru Voice Generator?
Here is all you need to know about the VoxBox to sound like Gru. Let's have a look!
iMyFone VoxBox is your great bet for text to speech voice generations, no matter which specific AI voice you want. Just choose from the range of 3200+ voice options and enjoy having fun when making funny voice notes. Hop on below to learn about its features!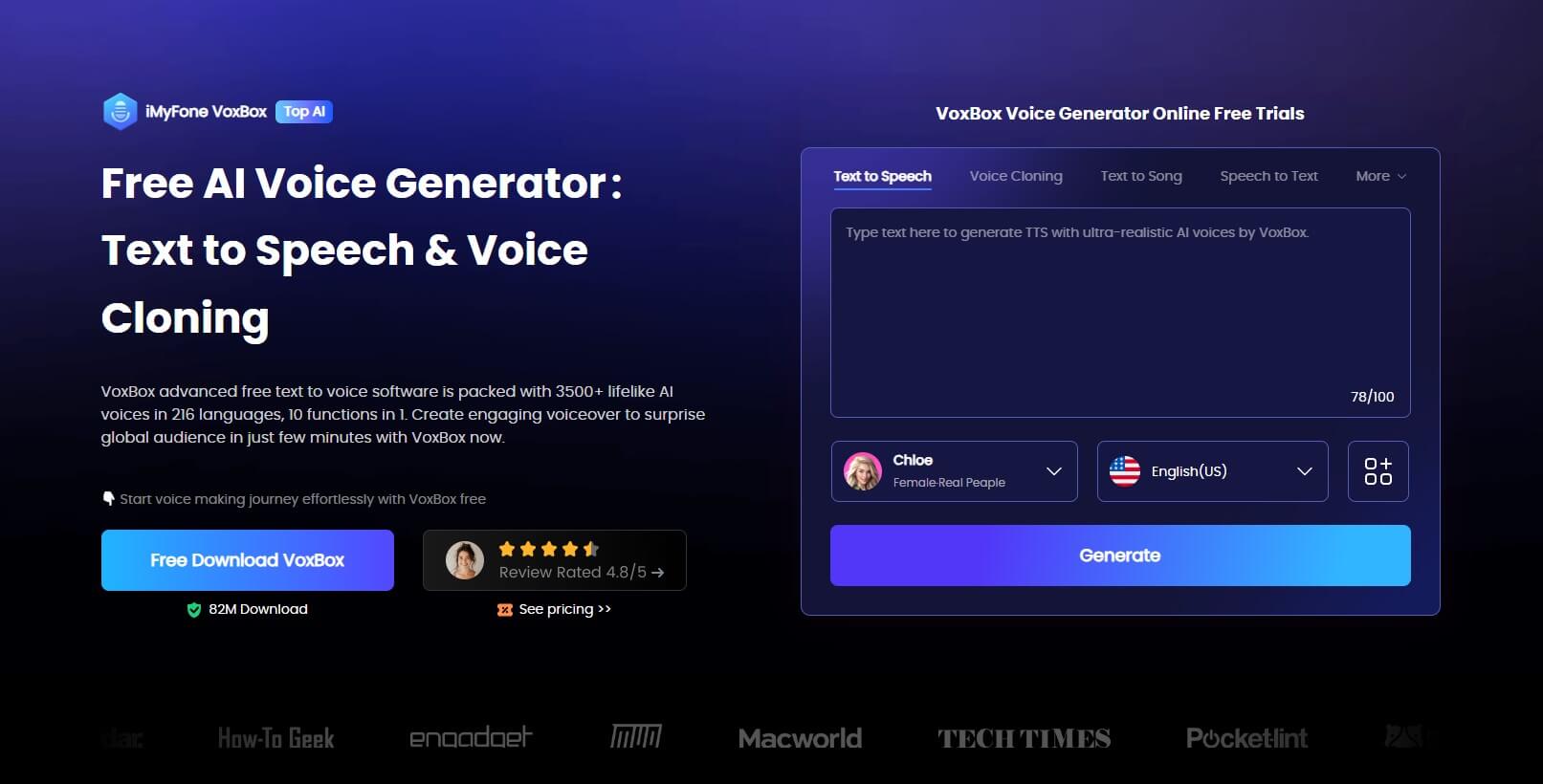 How to Use VoxBox – the Best Gru Voice Generator?
You have to follow the steps below to learn how to use VoxBox and generate Gru AI voice for fun pranking your friends or playing with children.
Step #1: Navigate to the official website of iMyFone VoxBox to download and install the VoxBox.
Step #2: Go to the Text to Speech section by hitting it in the left bar and record your voice via a microphone
Step #3: Add to Gru voice from the voice Types list.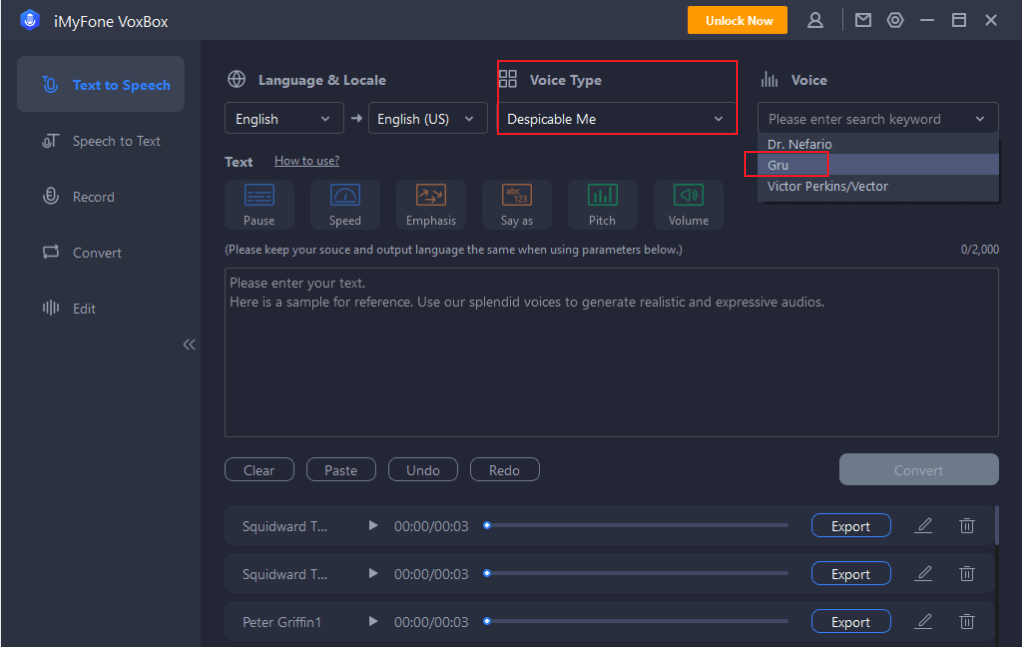 Step #4: After generating the voice, edit and export it as per your choice.
Key Features:
With just a few simple steps, you can transform your voice into any of the 100+ cartoon characters' voices like SpongeBob, Goofy, etc.

More than 46 types of languanges that you can change in your audio.

VoxBox supports 100+ grobal accents like South-African accent for text to speech conversations.

When generating Gru TTS voice, you can record your voice via several devices, including a mixer, a microphone, etc.

You can also edit your generated voice by pausing, deleting, adding BGM and so on.

It has broad applications in various aspects, including business, voice studio, and more.

It helps you separate audio files into instrumental and vocal tracks.
Watch this video to learn more about the vivid Gru Text to Speech Voice Generator iMyFone VoxBox:
Pros:

Make natural and realistic voices.

Results are quickly generated.

Comes with a 30-day money-back guarantee.
Cons:

No mac version available for now.
Part 3:FAQs about Gru AI Voice Generator
1. Who Is Felonious Gru, and Is Felonious Gru Russian?
The main character of the Despicable Me movie series is Felonious Gru, also known as Felonious Gru. He has a peculiar "quasi-Russian" accent.
2. How Can I Make My Gru Voice?
Fortunately, if you use a top-notch voice changer, you can also sound like Gru. However, the issue is that not many voice changers allow you to use the Gru AI voice at affordable pricing. VoxBox's superior feature set and user-friendly UI make it one of the best Gru voice changers available today (which makes it easy to use).
3. Can I Make GRU Text-to-Speech AI Voice on PC?
Yes! With iMyfone VoxBox, you can make Gru text to speech voice. For detailed guidelines, follow the steps mentioned above.
Conclusion
iMyFone VoxBox is the best voice generator that has a ton to offer anyone who wants to sound rich, just like Gru, without paying that much. It's designed to be a useful replacement for high-demanding voiceover artists. VoxBox makes text to speech conversions way affordable.
Cannot wait to download the realistic Gru Voice Generator for free now!