Are you looking for a TTS voice generator? or do you want to make a woman's voiceover for your new youtube video, an e-girl voice for your audiobooks, or an anime girl voice for children's e-learning?
Text-to-Speech generators will help you best for these kinds of tasks. If you are confused about how to do a girl voice, then read this article carefully. We will share the best girl voice generator or girl voice text-to-speech converter with its complete information, and give you the way.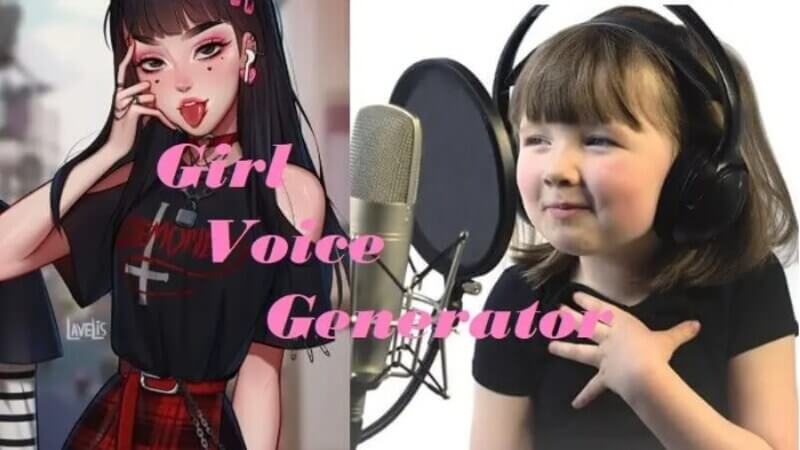 Try it Free
Part 1: Why People Need Girl Voice Generator?
Audience Engagement
There is some specific topic that needs females' voices for more audience engagement. For instance, makeup or beauty content, and if your audience most of from male, you can use an anime girl voiceover for your content
Fun/Pranks
You can have fun by sharing pranks with your friends or by making unexpected jokes through prank/fake voice.
Privacy
Privacy is a big issue that urges people to want to change their original voice to a female voice to be anonymous in the online world.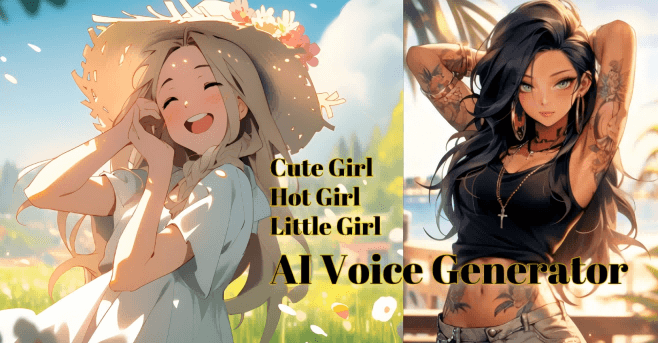 Tips
iMyFone Voxbox supports a large female voice you can choose from, You can have the voices of Aera(Korean woman), Rika(
Japanese anime girl
), Nancy(Australian accent lady), Mary(British accent lady), and Grace(American woman accent) for audiobooks, news reports, E-learning, teaching, gaming, TV shows, online courses, podcasts, and many more. of course, you can choose other ai voices you want. We will tell you how to generate girl voice in the below section.
Part 2: How to Do a Girl Voice Text to Speech?
Steps to Use Girl Voice Generator :
Step 1: Download and install the software on your device. Open the software and click on the Text-to-Speech option from the left sidebar.

Try it Free

Step 2: Then, Choose the languages and Voice type what you want, of course, you also could directly type the voice name to choose girl voice you like.

Step 3:Type or paste your script. (if you need to adjust the voiceover you generated, please click how to use to learn more parameters), Then click on the Convert button.
Listen to Girl Voice generated by VoxBox
Part 3: Full Comparison of Girl Voice Generator-VoxBox
iMyFone Voxbox is an all-in-one stop TTS generator software. This software not only gives you an audio clip in girl voice text to speech but also gives your audio file the perfect accent, language, and tone. It has 3200+ different voices in its library, which give you other exciting options like male voice.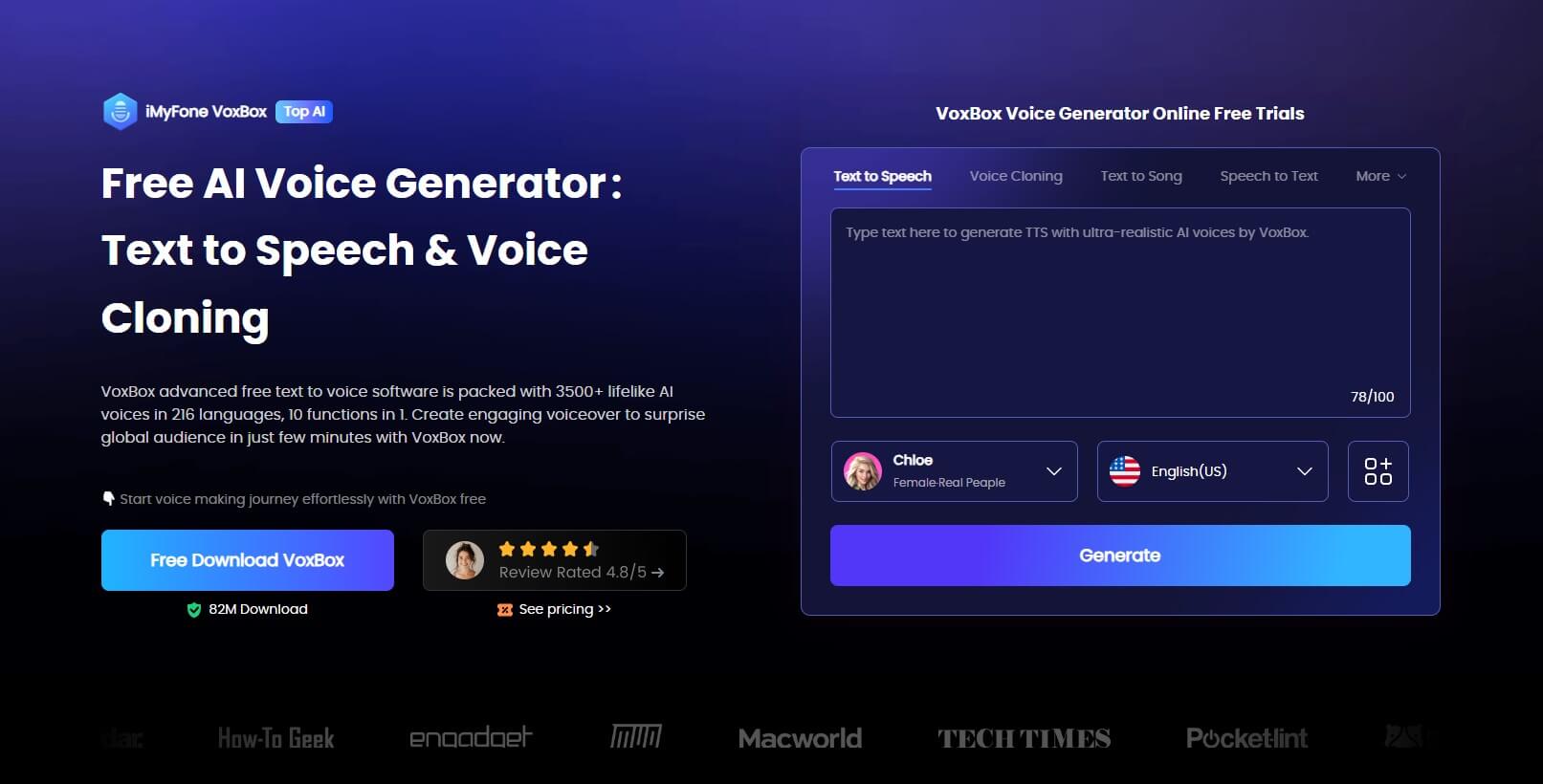 Features:
46 global languages like Spanish, Japanese, French you can choose.

More than 3200 voices like Cute Baby, Cartoon Characters, Celebrities, etc.

100+ Ai accents like a British accent and a Hindin accent, etc.

5-in-1 software like TTS, STT, records, video convert, audio edit.

Encourages audio output files in different formats like WAV, AAC, and MP3.

Supports Pause, Speed, Emphasis, Pitch, and Volum.

User-friendly interface, safe, easy-to-use.
Pros:

Safe and reliable to use..

Realistic and natural sounding.

Results are quickly generated.
Cons:

Compatible only with Windows.
Reviews:
4.9 stars rating
Positive response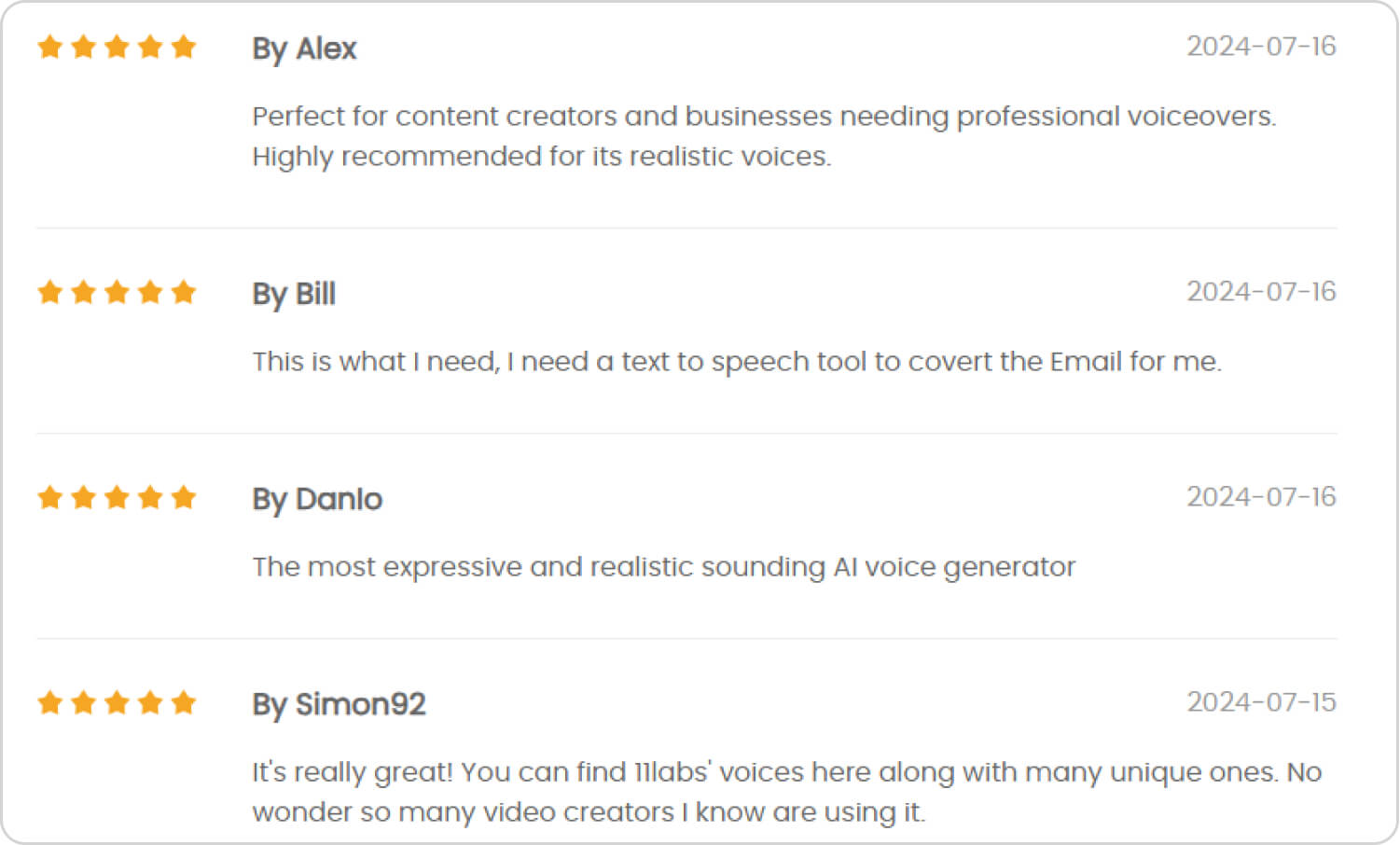 Price:
| Plan | Price |
| --- | --- |
| 1-month Plan | $14.95 |
| 1-year Plan | $39.95 |
| Lifetime Plan | $79.95 |
Conclusion
In this article,We have shared a girl voice generator that offers premium girl voices, if you have a large need for audio, I really recommend VoxBox to help you, which not only save your time but also save money when you need to hire professional voice actors. We hope this article will help you to make the desired voiceover for your content. Anyway, Have a Try, which not makes you disappointed.
Try it Free