BMO has attracted audiences with its adorable image and funny voice in the beloved series "Adventure Time". The BMO AI voice generator allows fans to add its natural-sounding voice into your content, whether it's for videos, podcasts, or storytelling.
In this article, we will introduce the best text-to-speech generator and voice changer for you to acquire the BMO AI voice in just a few simple steps.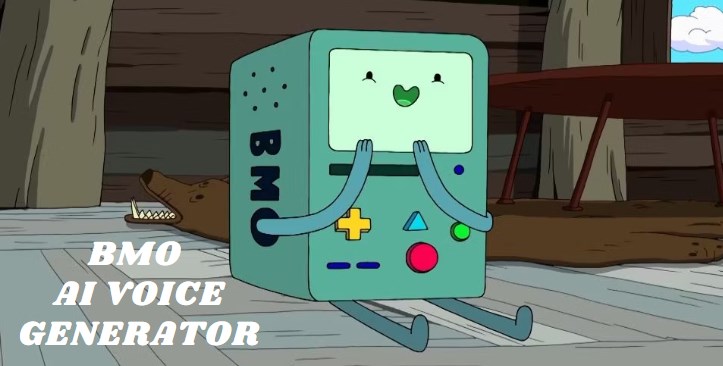 Part 1: What Is BMO in Adventure Time?
BMO, also known as "Beemo," is one of the main characters in the popular animated television series "Adventure Time." The BMO is a video game console that has multiple functions, including playing video games, acting as a portable power outlet, providing video calls, cameras, and more.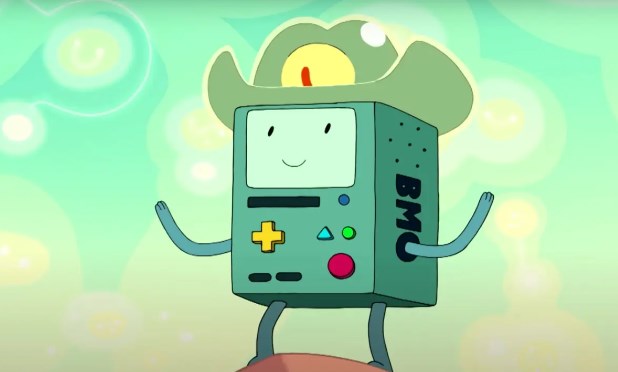 As the partner of the protagonists Finn and Jake, BMO assumes the responsibility of protecting Finn and Jake. BMO is a loyal, helpful robot with many good qualities.
Part 2: How To Get BMO AI Voice With Voice Generators?
BMO's voice is cheerful and playful, reflecting its childlike and friendly personality. If you wish to have the same lovely voice, then find the suitable voice generator to achieve it!
iMyFone Voxbox voice generator has multiple functions of voice generation and editing that can help you obtain real BMO AI voice and convert text to speech without looking for other tools, which is highly convenient for users.
In addition, you can also go through simple steps to get 99% accurate AI voices in Adventure Time or other animated series.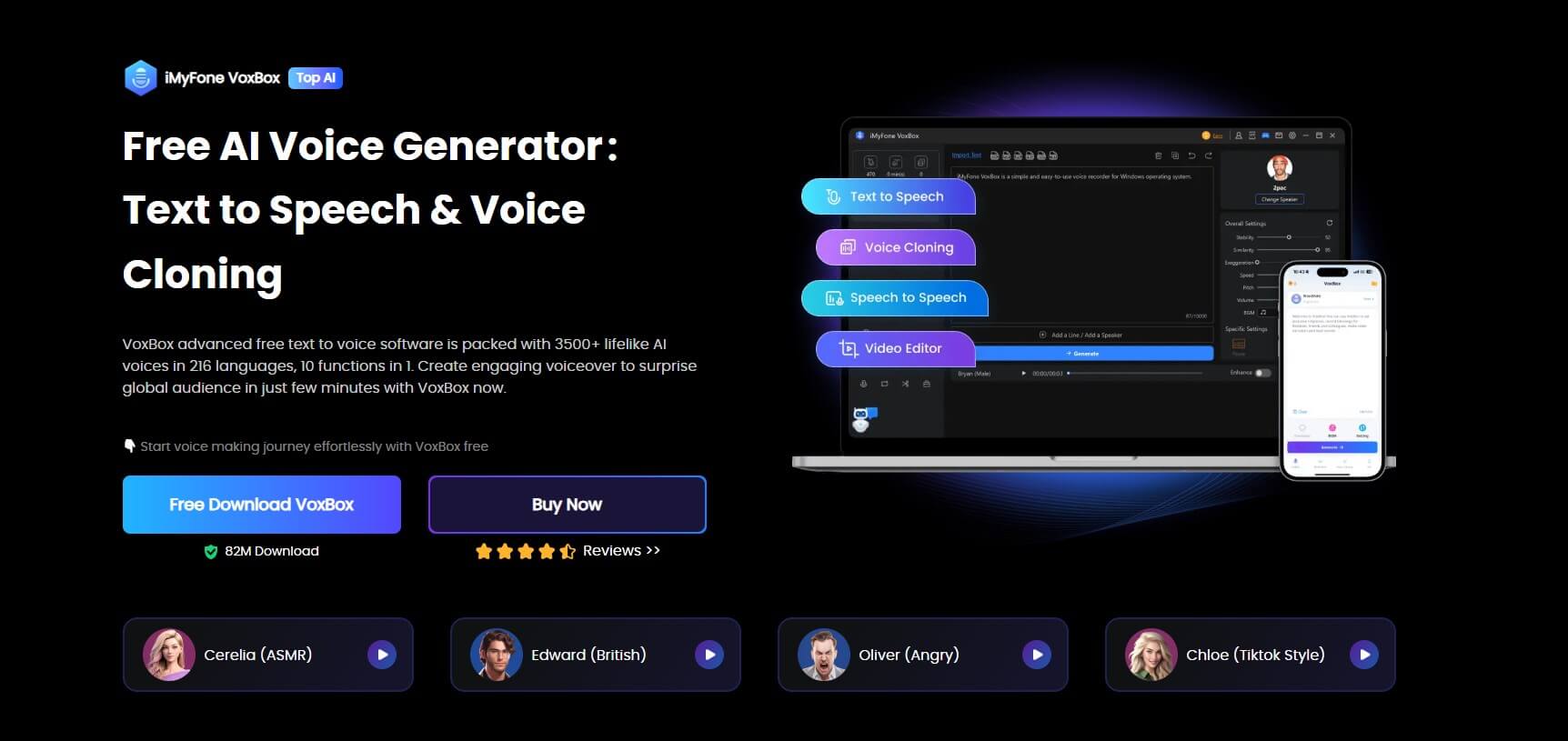 How to Make BMO AI Voice:
#Step 1: First, download and install VoxBox.
#Step 2: Access "Voice Cloning" section and enter the page of voice cloning. Upload the audio file, wait for the AI-cloned voice with few time.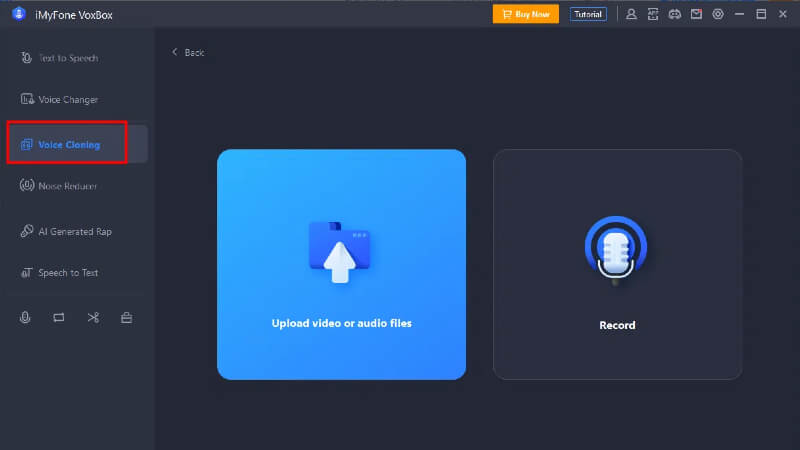 #Step 3: Find the voice in "My cloned voice" and use it for tts. Just need to input and convert the text, and you will listen to the audio.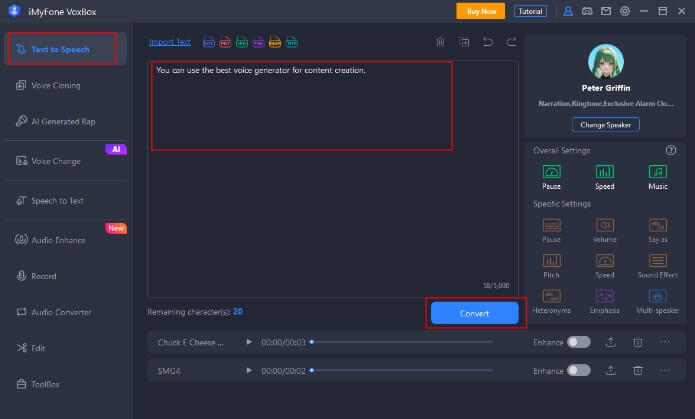 Special Offer: Get Official VoxBox with A Discount
35% off Coupon Code: VOXBOXYT
Key Features:
3200+ voices provided in 77+ languages.

Make well-known voices of cartoon and anime series with ease.

Available 2000 free characters to create voiceovers with text to speech.

Custom natural and realistic BMO and other character voices.

TTS, STT, voice cloning, audio enhancing, voice recording, editing are all included.

The best choice for various applications like content creation, video dubbing, IVR, etc.
MagicMic, as the top BMO AI voice changer, meets the requirements of converting your sounds into BMO voices, which is an indispensable tool for streaming, gaming, and live chating.
In addition, MagicMic offers more than 225 AI voices, 600 voice effects, 200 voice memes, rich background sound effects and audio enhancement options, assiting you with an wonderful pranking experience.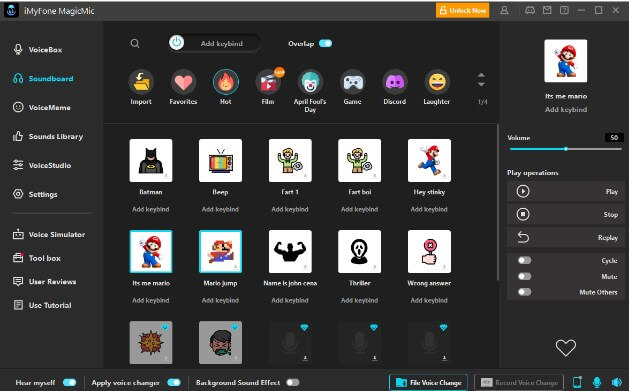 Key Features:
Customize all voices by adjusting the options.

Multiple voice-changing effects, such as SMG4, Dazai, Stolas.

Achieve voice-changing on most platforms including Zoom, Twitch, Discord, and more.

Easily switch voices using designated hotkeys or keybindings.
Bonus: Who Is BMO Voice Actor?
The animated character BMO is voiced by Niki Yang. Niki Yang is a Korean animator, writer, storyboard artist and voice actor. The creation of the role of BMO is inseparable from her outstanding performance. In addition to voicing BMO, she has also worked on other animated series such as Gravity Falls and Rick and Morty.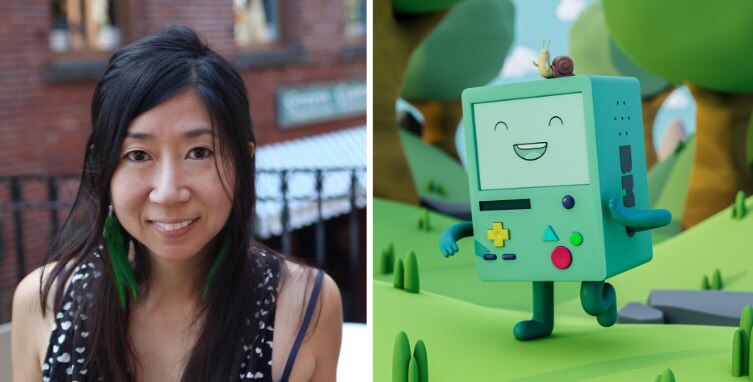 Part 3: FAQs about BMO AI Voice
1. What is the best voice generator for BMO AI voice?
The best voice generator for creating a BMO AI voice is VoxBox. VoxBox is a popular tool that gives you free opportunities to make various AI-generated voices, including BMO voice generation. You will get any voice you need for its cloning feature.
2. Is BMO AI voice easy to get?
Of course, AI tools like VoxBox or other text-to-speech platforms provides user-friendly features to help you effortlessly obtain the voice you desire, not just BMO voice.
3. Can I use BMO AI voice for entertainment?
Yes, once you have generated BMO AI voice with voice generator, then it's be allowed to prank your friends and family.
Conclusion
In short, you can generate and apply the childlike BMO AI voice to animated video creation, children's book reading, etc. VoxBox is a sound generator that is very suitable for novices to use. It has multiple types of sounds, not just virtual characters, but also many voices of real people, celebrities, etc. for you to choose from. So needless to say, use VoxBox to generate high-quality audio!