Playing fascinating sound effects in an online game is normal, and almost every game lover intends to go this way. Those who play the Roblox game must be familiar with Roblox oof sound that gained massive popularity over the years.
Since many gamers face difficulty using the sound directly on Roblox for various reasons, it will be huge to download the oof sound effect without doing much.This article tells you about the origin of oof sound and how you would be able to download and play it on Roblox voice chat.
Part 1: Free Resource to Free Download Oof Sound
1. The origin of the oof sound
The Roblox death sound, a short and comical ''oof'', took the world to a storm with 90 million players who play the different games playing this fantastic sound.
However, it has been revealed that Roblox didn't create the oof sounds. Instead, the credit for this sound goes to Tommy Tallarico, named the person who claimed in a Mail to Games beat that Roblox games have been using it illegally for 14 years.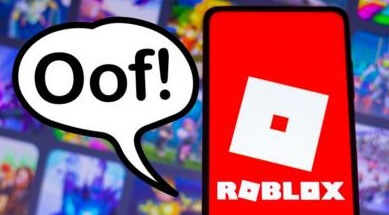 After the email, the internet had gone crazy where you would find the oof sound memes everywhere on the internet.The oof sound effect didn't belong to Roblox. Instead, it comes from Messiah games in the early 2000s.
After these revelations, Roblox stopped using oof sounds in their games, but that didn't stop people from enjoying listening to this off sound effect.Instead, you can find this breathtaking sound on a voice changer like MagicMic, and we'll tell you how to play this sound in real-time.
2. Free Resources to Get Oof Sound Effect:
MagicMic Free Sounds
If you're impressed by oof sound effects and are looking to get it from the online library, MagicMic Free Sounds want to know your location.
Despite Roblox deciding not to allow games to play oof sound when playing Roblox games, MagicMic ensures you play and enjoy the oof sounds to a great extent. Apart from oof sound, you've also been able to explore many other sound effects.
You can visit the link below to oof and many other unbelievable sound effects.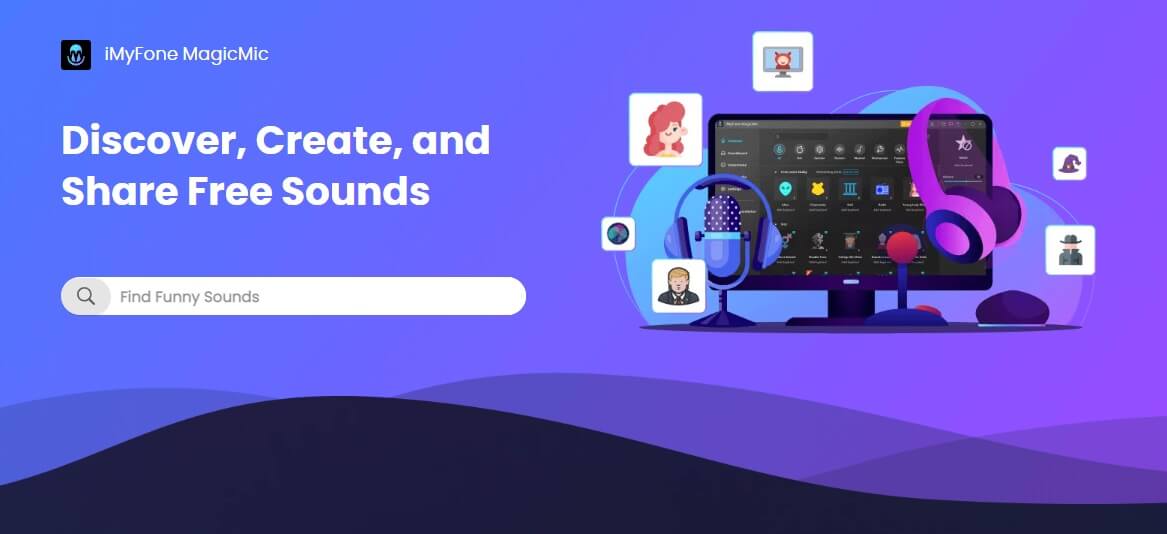 Part 2: How to Play Oof Sound on Roblox Voice Chat with Hotkeys?
MagicMic voice changer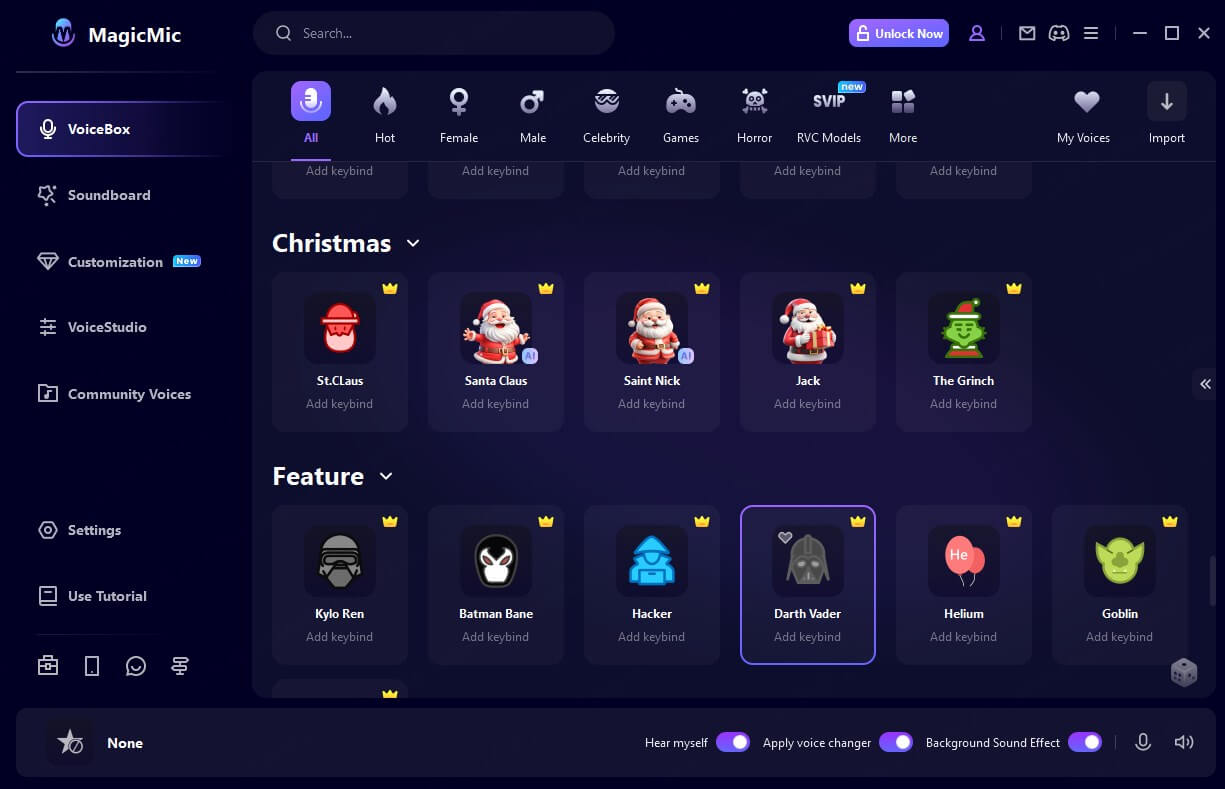 Irrespective of playing oof sound effect on Roblox in real time has become difficult, MagicMic voice changer with oof sound effects aims to make it pretty simple.MagicMic is a well-known voice changer that can alter the voice in real-time on various platforms.Thus, you can use oof sound effects when playing Roblox games courtesy of the iMyFone MagicMic.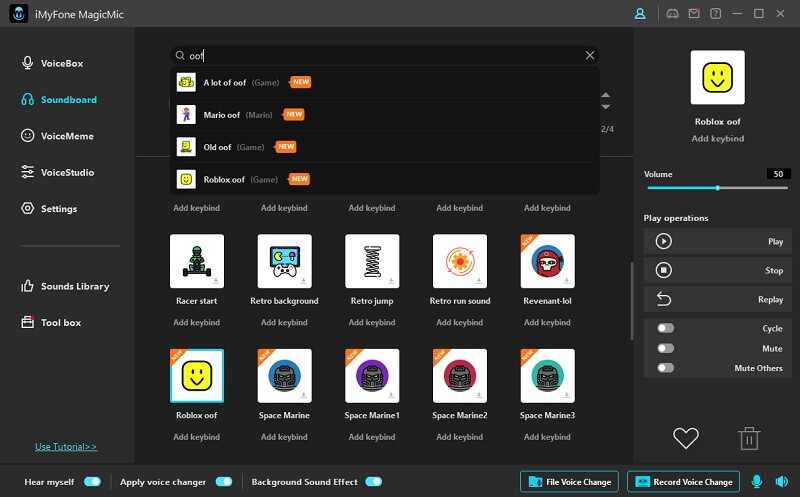 On top of that, MagicMic offers a pretty simple user interface, which means playing the favorite sound effects or changing the voice in real-time on any platform won't be a problem.With 400+ voice filters and sound effects, iMyFone MagicMic ensures you enjoy playing the different voices on any platform voraciously.
Operate system: PC, Mac, iOS and Android

Tips
MagicMic voice changer app for
iOS
and
Android
comes with voice recording and audio voice change.Moreover,it's 100% free.But for PC version,it comes with real time voice changing,voice custom, 125+ voices and 500+ sound effects.
Features:
It lets you change your voice in real-time on multiple online gaming voice chat, including Overwatch, Roblox, CS: CO, PUBG, Second Life, etc.

In real-time, you can play 600+ sound effects and voice memes during live streaming, chatting, or gaming.

It offers 125+ breathtaking voice filters.

You can play oof sound effects on Roblox voice chat using MagicMic.

It allows you set hotkey to control the playback of sound effects.

You can customize your voice courtesy of the Voice Studio.

It also allows you to record your voice and add any voice filter.
User rate: 4.8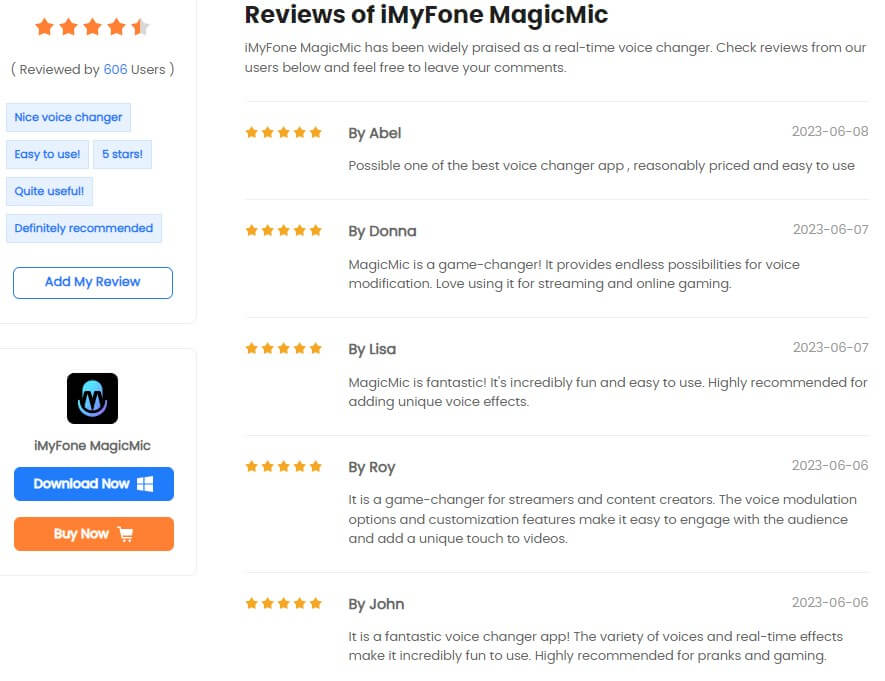 How to Play Oof Sound Effect on Roblox Voice Chat?
Step 1:
First, you'll need to install MagicMic on your PC after visiting the official website of MagicMic.
Step 2:
In this phase, you must select a microphone as your input device and headphones as your output device.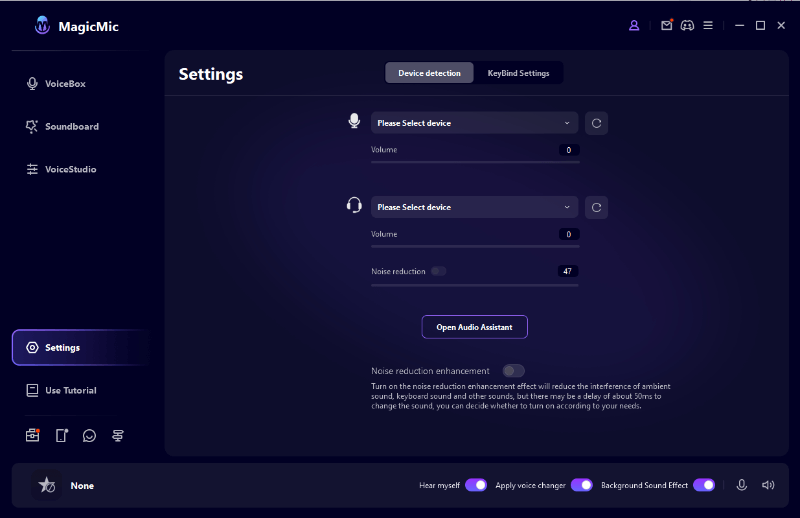 Step 3:
Navigate to the ''Soundboard'' option and select ''oof'' sound. You can search it there if you have struggled to find the sound effect.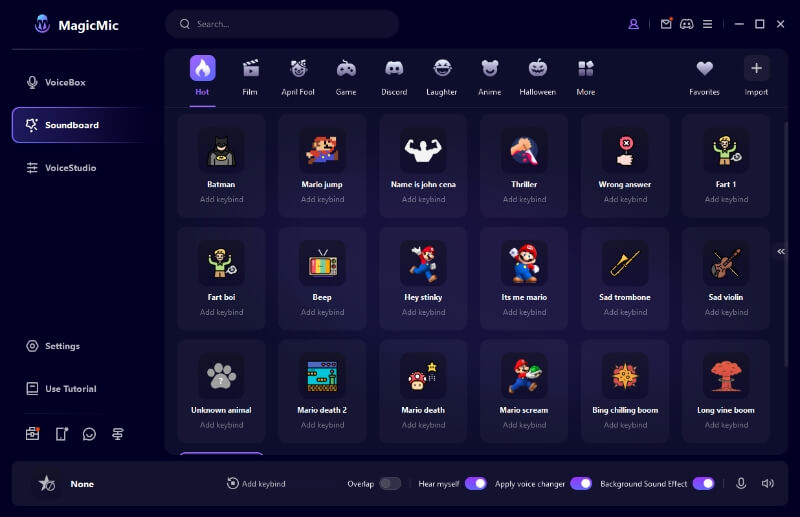 Step 4:
Start playing the Roblox game after selecting Voice Changer Virtual Audio Device as your input device.
Now, you can play the '' oof'' at any stage when playing the game; you won't find any difficulty doing this.
If you want to play other sound effects, you can navigate to the Soundboard option on MagicMic again to serve your purpose.
Conclusion
If you intend to play oof sound effect on the Roblox voice chat, this guide has everything for you. It reveals the best free resource in the shape of MagicMic, where you can download the oof sound from.
However, if you're looking to play oof sounds in real time when playing the Roblox game, MagicMic allows you to get your job done without having to do much.Thus, MagicMic Voice Changer for Roblox voice chat is the most recommended voice changer, and you should give it a try to this flawless voice changer.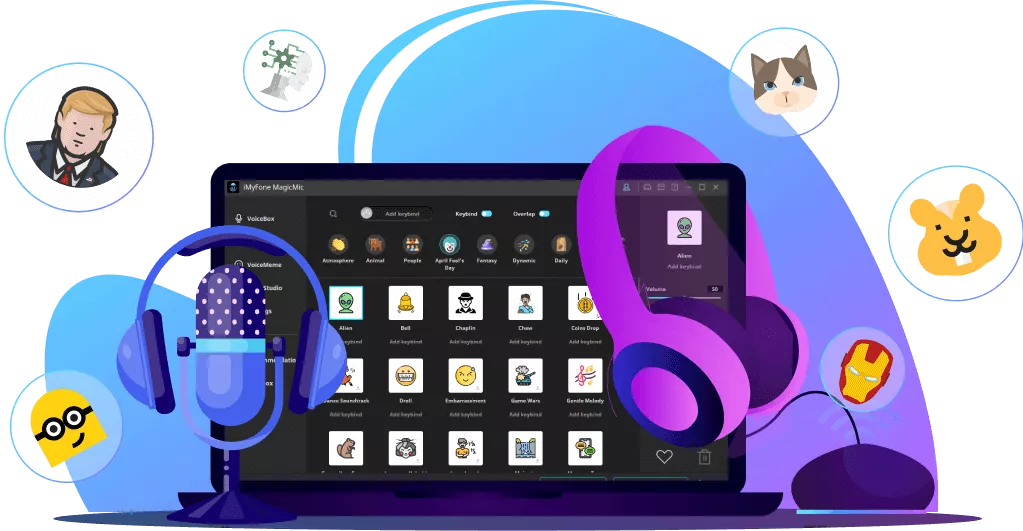 125+ Voice effects for one-click voice changing in real-time.
Huge library with 400+ Voice Effects and 150+ Voice Memes.
Sound emulator in games, live, chatting, online classes, and more.
Voice recording and audio voice changing is supported.
Voice studio lets you create any voice you like.