As a content creator, it can be a challenge to find high-quality lion roar sound effect. Luckily, there is no need to get close to a hungry lion to record these sound effects, since you can use different tools to add an MGM lion roar sound effects to your content.
We want to help you create the best content with iMyFone MagicMic. That is why we will prepare a detailed guide on how you can use different voice changers tools to add the best big lion roar sound effects to your videos and streams.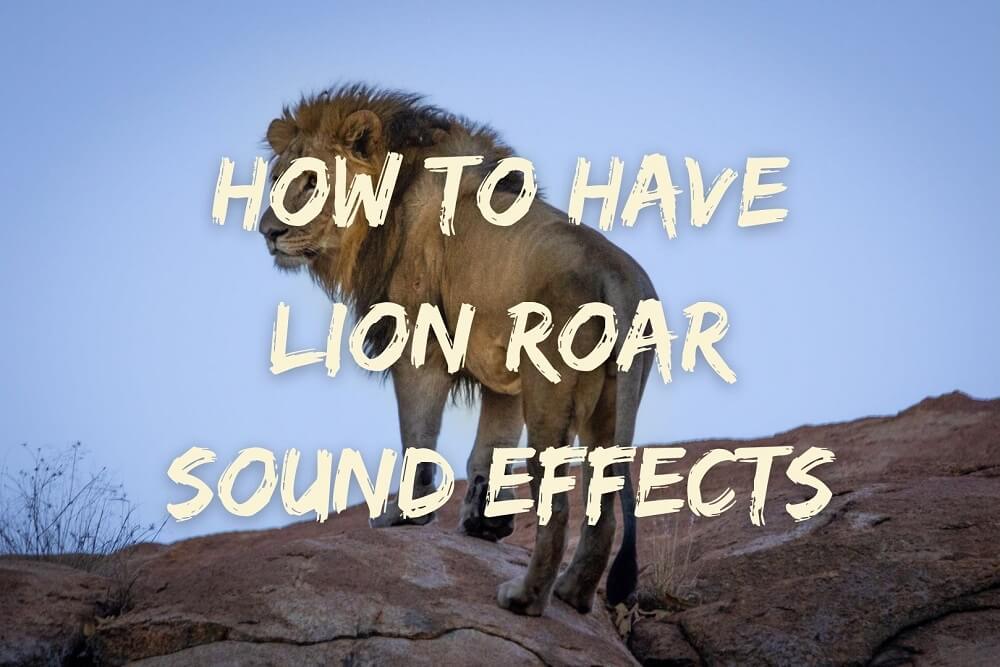 Part 1: Let iMyFone MagicMic Voice Changer Have a Shot!
The first option we want to recommend is the iMyFone MagicMic voice changer. This tool can help you change your voice in real-time. It offers a list with over 48 voice filters you can use, together with over 300 sound effects you can add at any moment of your recording.
Here is a detailed guide on how to use this tool to create a lion roar sound effect:
Step 1: Download and Launch iMyFone MagicMic
First, you should install and launch iMyFone MagicMic. There is a free trial version available to help you learn about the tool beforehand.
Step 2: Choose Microphone and Headphone
Now, you should choose the input and output you will use with the voice changer settings. Click on the settings button where you can select your real microphone as the input device. Then select your headphones or speakers as the output device.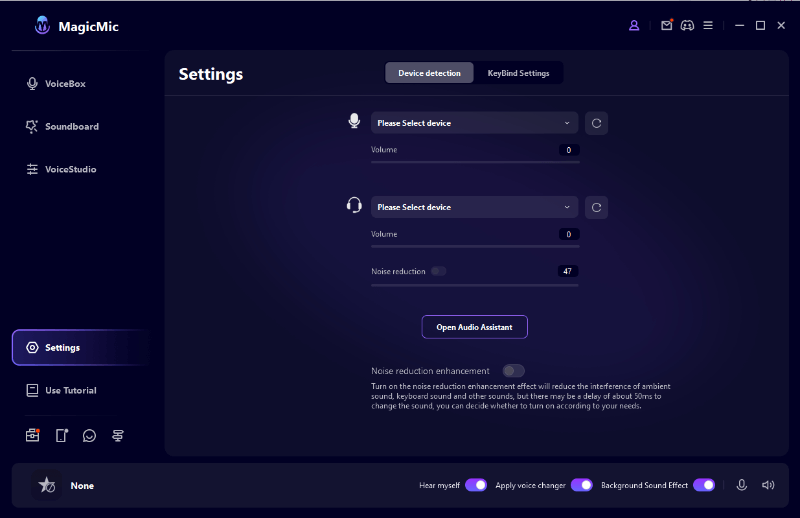 Step 3: Select Sound Effects
With all set, you are now free to check among all the voice filters and sound effects available. You can preview each sound effect and select your favorite. You will find the lion roar sound effect on the list available. Click it and enjoy!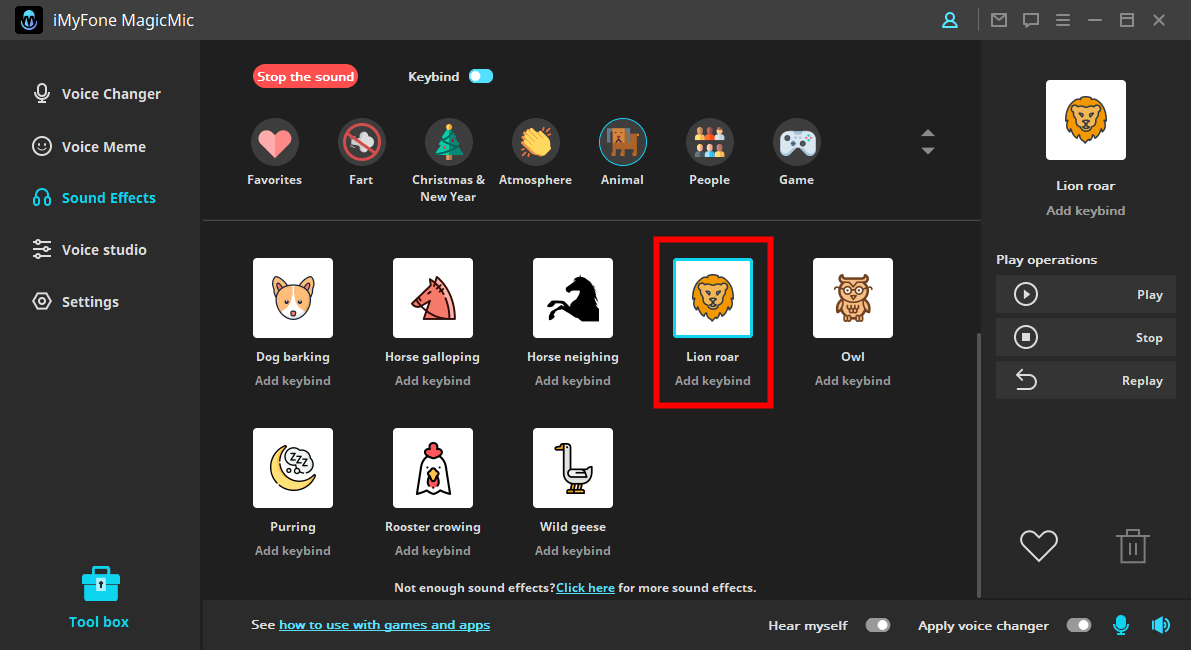 If you follow these instructions, in no time you will control a broad variety of sound effects and voice filters for your content. The iMyFone MagicMic is a versatile tool that will facilitate the effects during a video recording. Here are some of the main features you can enjoy with this tool:
Features
48 voice-changing features and 300+ sound effects which update weekly, meet most of your needs!

In Voice Studio, numbers of sounds are available for DIY, help build your dream sound!

Compatible for Skype, Fortnite, PUBG and so many live streaming, chatting, and gaming platforms, make fun limitless!

It supports Windows 7 to the latest Windows 11, and there's newest Mac OS version now.

Simple operation and concise interfere, one-click for any sound you like, beginner-friendly and free from troubles!
Also Read
3 Best Animal Themes Video Games with Gorgeous Sound Effects
What a Delightful Night by the Fireplace with iMyFone MagicMic!
It's Raining, It's Pouring… No! It's MagicMic with Rain Sound Effect!
How to Use Wind Sound Effect with Voice Changer?
Rest Well with the Help of Nature Sounds | Nature Sound Effect | Nature Soundboard
Pros

A user-friendly interface is easy to manage in minutes.

Over high quality 48 voice filters available.

Real-time voice changing operation.

It is supported by Windows 7-11 and Mac OS versions.

It offers a free trial.
Learn more soundboards in this video!⬇⬇⬇
Part 2: Other ways for Lion Roar Sound Effect
There are other options you can use to create your strong lion roar sound effects. We will share two methods you can use:
Method 1: Download from the websites
You can download and keep the sound effect from different sources, then use it during your video recording. This is an easy way to have it available but the downside is that you will have the same sound effect all the time. Here are some websites you can download big lion roar sound effects from:
1) MixKit
This website offers up to three different lion roar sound effect that you can download and use under the sound effects free license for-profit and non-profit content.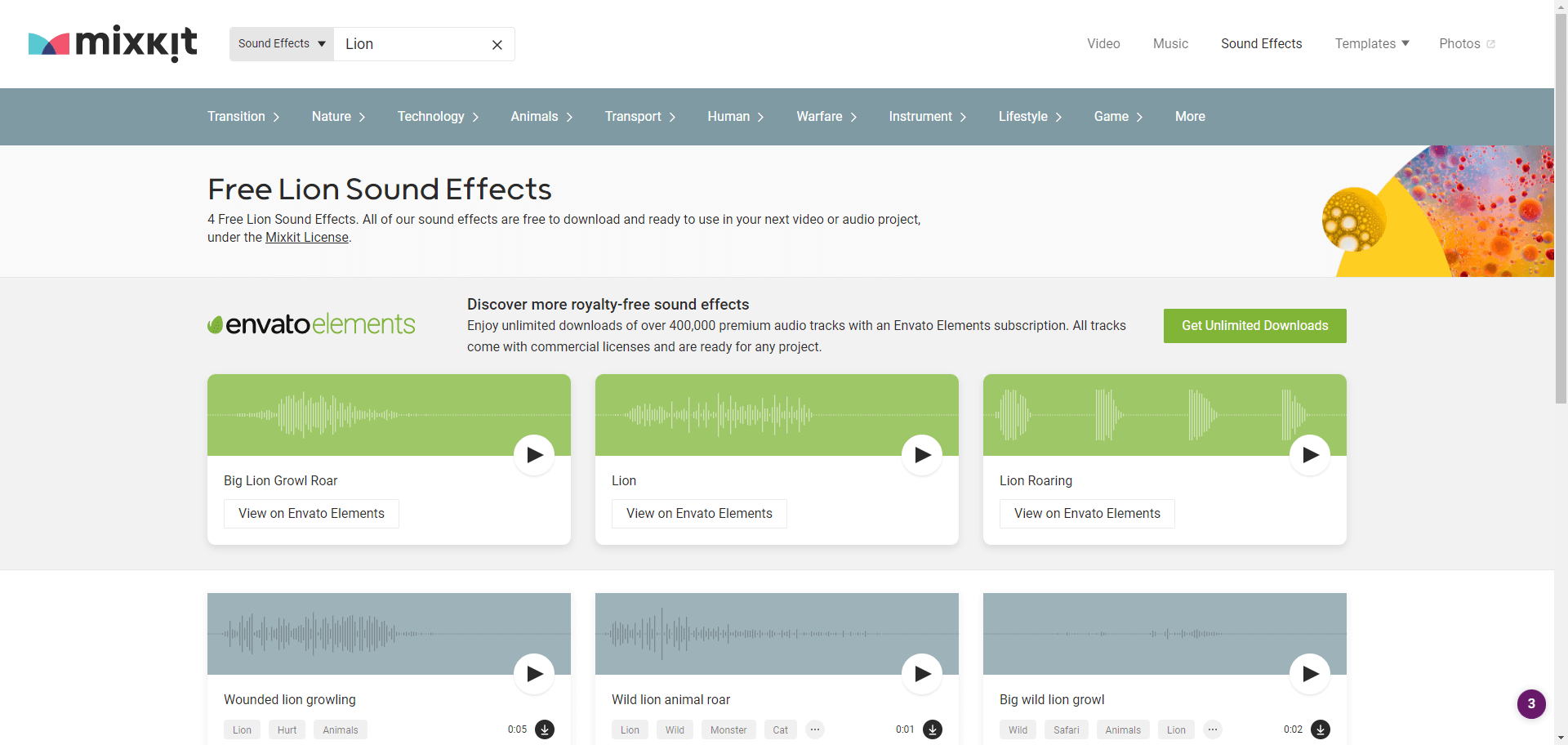 2) Storyblocks
Storyblocks is a website where you can find up to 8 different deep lion roar sound effects. You can download them and use them for free. You just need to create an account on this platform.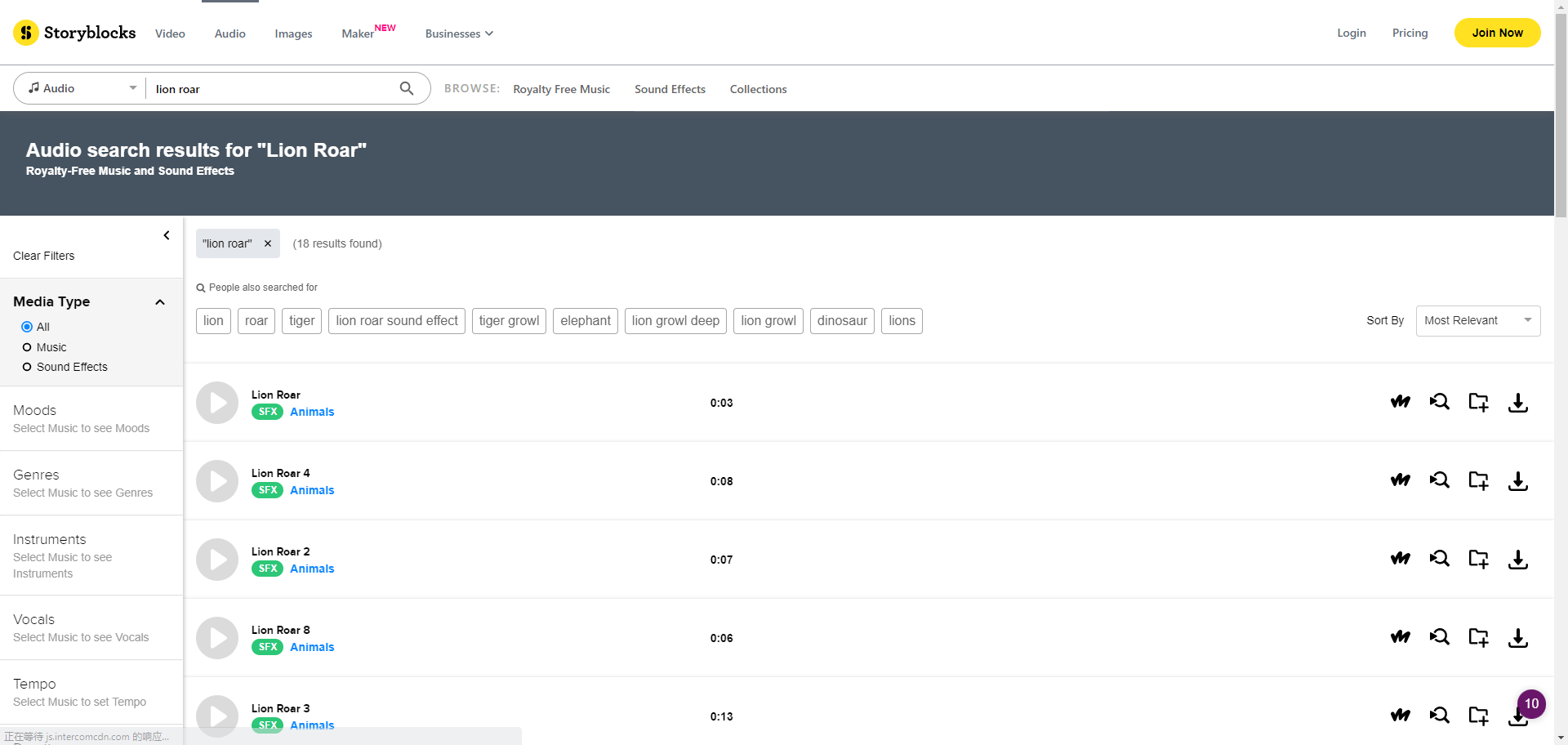 3) Hooksounds
On Hooksounds, you gain limited access to a broad list of different sound effects. You can reproduce the lion roar sound effect directly from the website for free.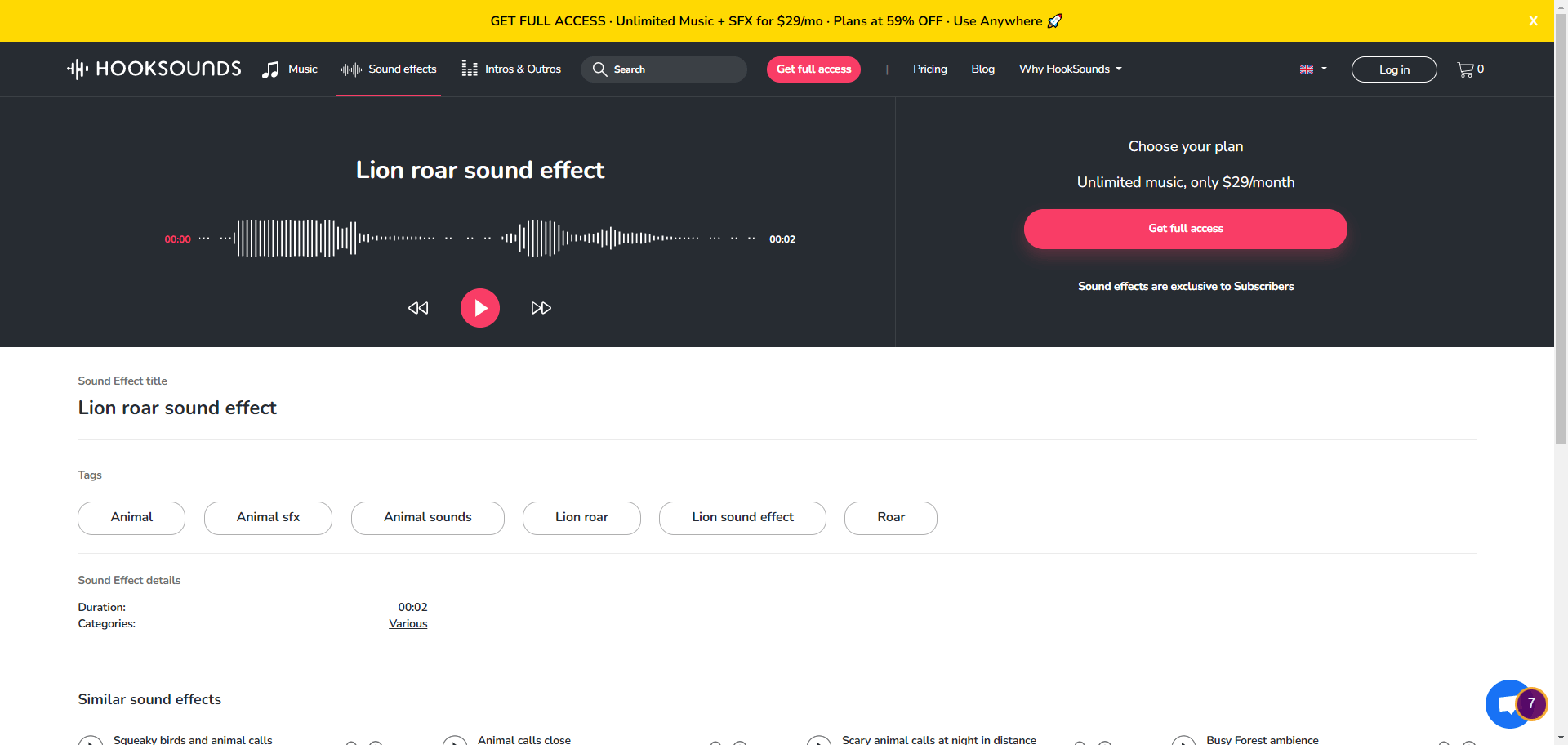 Method 2: Do it Yourself!
Who needs a sound effect when you can use your voice? Learning how to do some voice imitations can save you a lot of time and resources. Here are some tips to help you learn how to do a lion roar sound effect by yourself:
1) Breathe deeply and exercise your lungs and throat by exhaling with all your strength while you make an "O" with your lips.
2) Project your voice without straining. The key is to change the rhythm in the back of your throat to create a formidable growl without damaging your vocal cords.
How to get a lion roar in Streamlabs!⬇⬇⬇
Conclusion
Hopefully, you find a way to add an incredible lion roar sound effect to your video content. We know how important sound quality can be. That is why this guide offers a list of the best alternatives you can use to add deep lion roar sound effects.
If we compare all the pros you can obtain, then it is evident that the iMyFone MagicMic is the best alternative. MagicMic offers the best variety of sound effects and voice changer filters that can be used in real-time recording.