If you want to proceed with the audio recordings and focus on high quality audio content, you should know what are the right tools and how you can use the in-built tool of the windows for voice recording purposes. This article will guide you about a very simple easy waste record voice and we are also providing new information about a free alternative. So let's get started and learn more about how to record audio on imovie.
How to record audio in iMovie on Mac
In the upcoming lines, you will get to know how to record audio on iMovie on Mac.
Step 1:
Open the iMovie app on the Mac, go to the View option and click on the Record Voiceover button. Remember that when you scroll down, you will see various voiceover recording control options.
Step 2:
The voice recording controls will see various recording settings such as muting sound from other clips while recording, changing the input device, adjusting the input level of the microphone, increasing or decreasing the tone of the volume of what is being recorded and much more. Customise your audio as you want.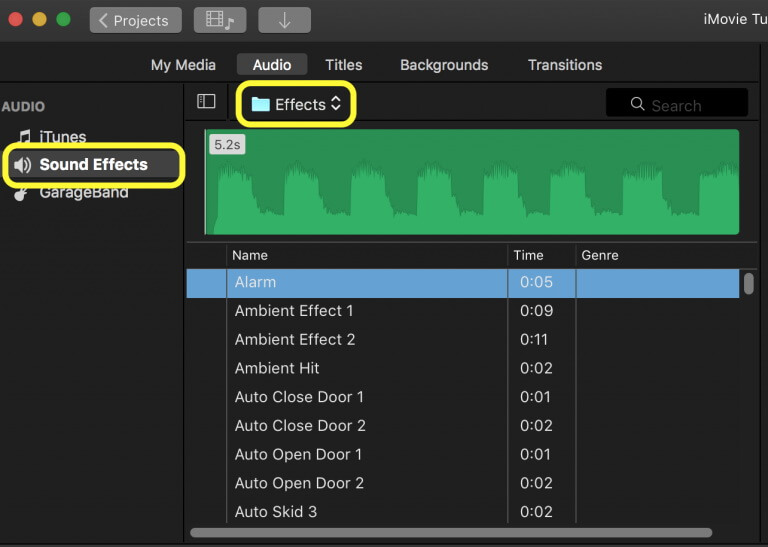 Step 3:
If you want to straightforwardly record the audio, click on the Record button. Now proceed with the recording of audio that you want to record.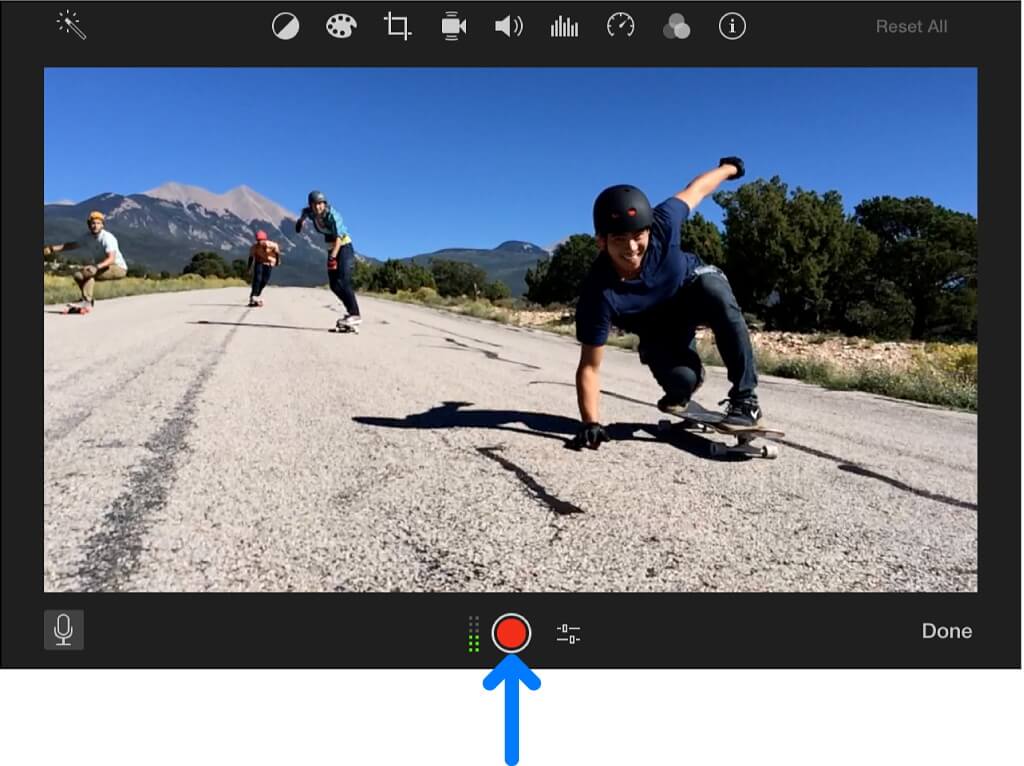 Step 4:
If you want to stop the recording click on the Record button again. As you're doing so on Mac you can easily do it by pressing the spacebar as well.
Step 5:
Now open or preview the recorded audio which will appear as the new clip in the timeline. After you are fully satisfied, you can click on the Done button which is located on the right.
Also Read:
Extract Audio from Video Using iMovie >>
How to record audio in iMovie on iPhone/iPad
If you are an iPhone or iPad user, you must have seen the option of iMovie project. Now let's understand it in a few easy, simple and practical steps.
Step 1:
Open the iMovie project and scroll down where you will see the record audio option. Click on the plus (+) button to add an audio voice note and go to the microphone.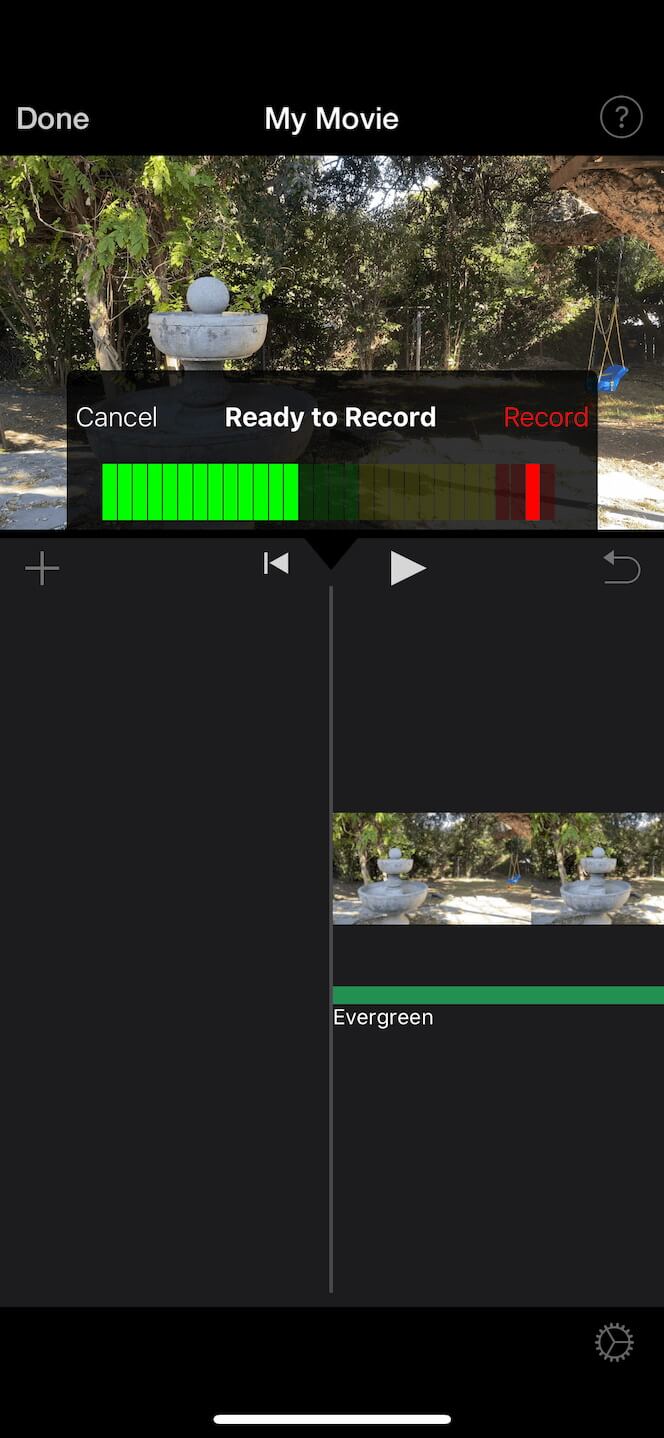 Step 2:
Start the recording whenever you are ready for it. The recording will not start immediately, instead it will take three seconds.
Step 3:
After you have recorded whatever you want again click on the Record ⏺️ button which will simply stop the recording.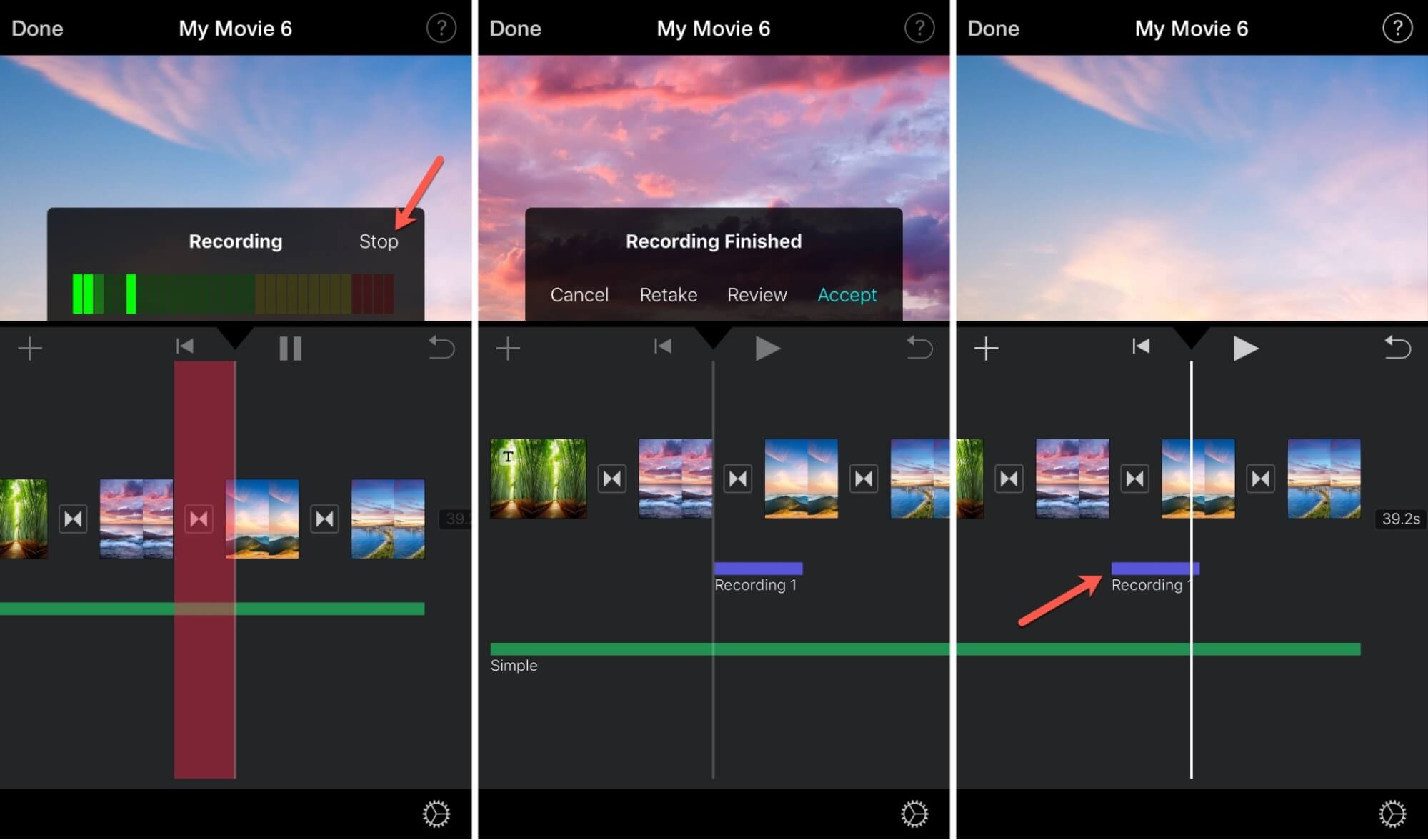 It is worth mentioning that this inbuilt tool also makes it possible for you to delete recordings, dismiss the recording, listen to the recording and add recording to the project.
The Easiest Way To Record Audio - iMyFone Filme
iMyFone Filme is a super simple and easy-to-use audio recording, voiceover recording, trimming and editing tool which you can use to split, trim, crop, and add effects to any number of audio clips you want. The trimming option of this amazing software allows you to get rid of unwanted portions of your audio on the go. All you need to do is to install and download this amazing software to your device.
Notable Features
Comes up with built-in effects and an amazing layout design.

On one side, it is super easy to use while on the other side, it has all the advanced features for professional video trimming and editing.

Records audio in perfect quality, so you no longer need to worry about the quality of the voice note, whether you are using a microphone or system sound.

Allows you to proceed with various voice changing options as well. So if you want to convert your voice into a scary, frightened, happy, sad or any other tone, you can easily do so with this tool.

Highly understandable for beginners who want to gain expertise in video streaming and editing.

Free customer support.

100% safe to use.

Perfectly compatible with windows and Mac.
Step 1:
First comes the downloading process. You can download it for FREE to your windows device. After clicking the download link, the file will start downloading and you will get the .exe file.
The installation will be immediately completed after your device's permission.
Step 2:
After successfully launching this tool on your PC for free, go to the Audio Recorder option on the main interface and click on it. Do not forget to turn the audio recording permissions on and allow the microphone to record the audio.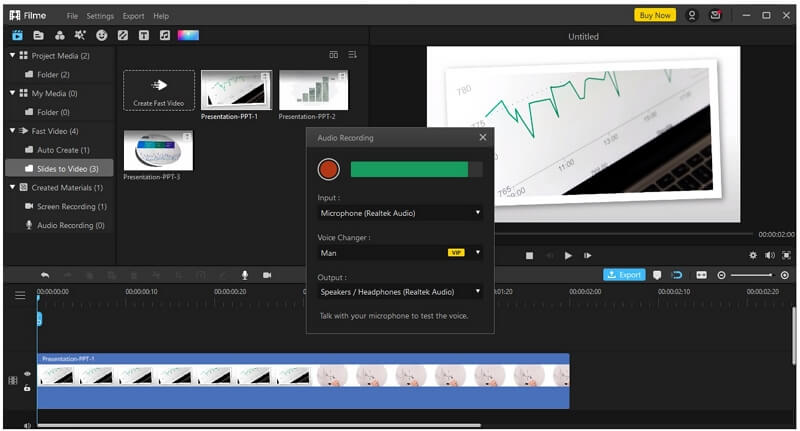 Step 3:
In the next step, you will be redirected to a new window where you will be asked to select audio input. It simply means that the system or the software is asking you whether you want to use a microphone or system sound for the recording purposes. Here you can also proceed with voice changing effects of the recorded clip.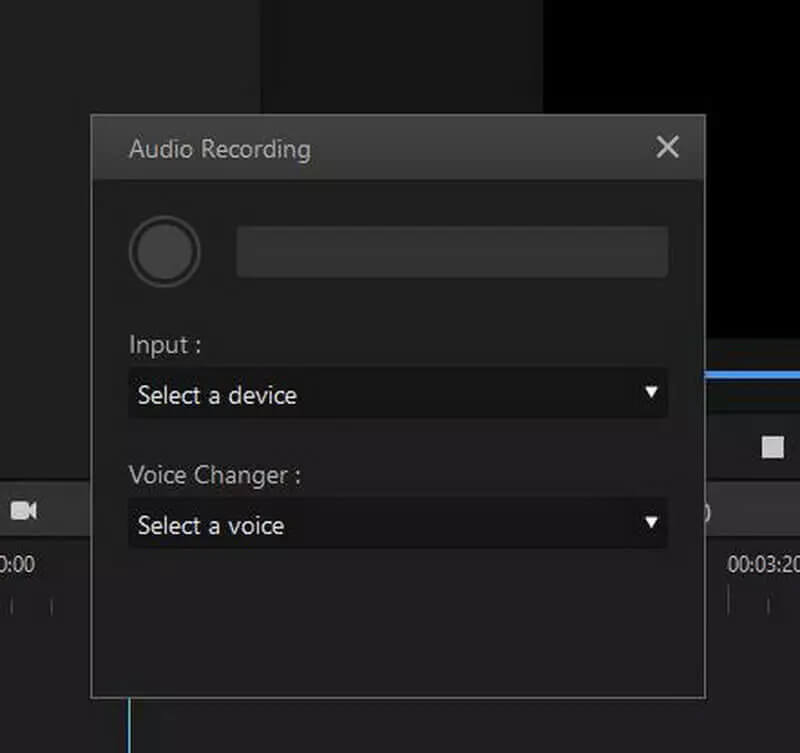 Step 4:
After you have selected the desired audio recording method you will see the red circle on the bottom of the screen. Click on this red button to start recording. Clicking on this button again will stop the recording.
Step 5:
you can also add that utilising various editing options available in the software. You can also view the final product. If you are fully satisfied, you can readily download it to your device by clicking on the Export button.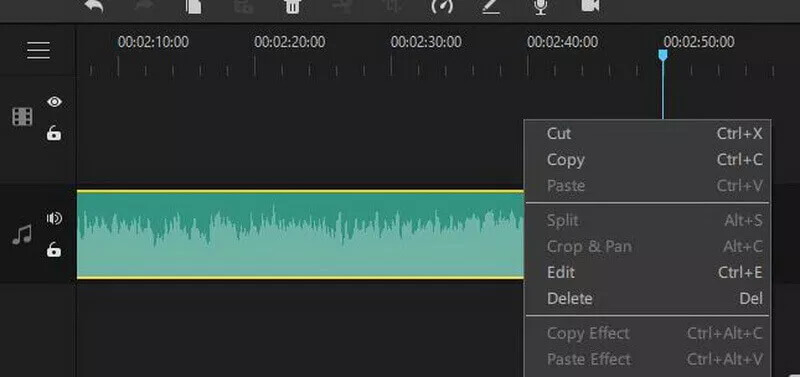 In this way, you can use iMyFone Filme to proceed with audio recording along with audio editing options. The best part is that this software not only allows you to record using a microscope but also you can use system sound for recording. This tool is 100% free and available for use for all the Mac, iPhone, iPad and other iOS systems.
FAQs
Do I need to install any additional software to use iMovie for audio recording purposes?
iMovie is an inbuilt tool available on Mac, iPhone and iPad that makes it possible for the users to record audio video or proceed with any other combination of video or audio acting without the need of any additional software or tool.
Do I need to pay any additional cost to record audio in iMovie?
iMovie makes it possible for you to proceed with the recording and audio editing options without any additional cost. iMyFone Filme is another 100% free alternative that is even easier and more compatible with Mac. You can download it for free and use it for audio recording and editing purposes.
How to edit the sound in iMovie?
iMovie also allows you to add the audio. For this purpose, you will have to go to the iTunes library and check out all the sound controls that iMovie provides to you beneath the clip panel.
Can you change your voice on iMovie?
Yes, iMovie does allow you to change your voice for this purpose you will have to to click on the audio icon and change the volume and pitch of the audio. However, if you want to enjoy various voice notes and different voice changing options such as scary, frightened, happy, sad, man, woman and different voice changing options, you should proceed with the more advanced and super easy tool iMyFone Filme. It is a far more advanced and diversified tool as compared to iMovie and can be regarded as its best alternative for audio recording.
Conclusion
Well, in this article we have provided you with the knowledge about how to record audio in iMovie on Mac, iPhone and iPad. To make the process of audio recording easier, we have also discussed and mentioned in detail the best alternative iMyFone Filme.
The given detailed steps all make it super easy for you to proceed with audio recording by using these tools. So even if you have not used any of these audio recording options before, you should confidently proceed with iMyFone Filme which is beginner-friendly. You will just love the quality of the audio that you will receive.