Adobe Premiere Pro is a go-to video editor when it comes to precise and quality video editing. It can make your video look fantastic and watchable. Every user wants the editing process to be smooth and easy.
Thankfully, there are free Premiere Pro plugins available to help you make the editing process more engaging and straightforward. This guide is all about Premiere Pro plugins and how plugins help make your video out of the ordinary.
Part 1. Best Free Adobe Premiere Pro Plugin List
Premiere Pro is an excellent video editor, but i would recommend iMyFone Filme, Filme is more cheaper than Premiere Pro. Filme is a much more comprehensive video editing tool. It supports filters, transitions, animation, text, fast video mode, and much more, you can upload edited video to facebook,vimeo,youtube with single click. Filme has the best 4k HD support. Download iMyFone Filme below.
In the modern era where technology has been evolving day by day, it was a matter of time when Premiere Pro Plugins were introduced. Sometimes the editor's interface couldn't meet the demands of users, which is why using Plugins always helps.
Here is the list of best Premiere Pro plugins
1. Sapphire
Sapphire is an excellent Adobe Premiere Pro plugin that offers over 250 presets and effects to add eye-catching effects and transitions to your work.
You'll get some extraordinary features with this plugin. It's pretty expensive but still worth your money. It can also perform brilliantly in low GPU and CPU.
2. BRAW Plugin
BRAW is an excellent codec that makes things beautiful for you. It is pretty light and also has held a lot of information about photo editing.
In the past, it was only supported in DaVinci Resolve. A user had to acquire the third-party service Plugin to use it in the Premiere. But now, black magic has introduced BRAW Plugins for Premiere.
3. GoPro VR Plugin
GoPro has introduced free plugins for Adobe Premiere named Vr Plugin. GoPro VR Plugin is a 360° Plugin, meaning it can edit your video in a prolific and fascinating style. It consists of three effects: Reframe, Layers, and Horizon. Using these three effects, you can add another dimension to your video.
4. OGG plugin
OGG Plugin is another fascinating Premiere Pro Plugin. It was introduced back in 2015, and it has been offering some reliable services to Adobe Premiere users.
You can install it by following a couple of steps. After installing this plugin, you'll be able to import .flac and .ogg audio files into Premiere.
5. Stabilizer Plugin
Stabilizer Plugin is one of the most popular Premiere Pro plugins. It can help you to discover shaky footage after shooting the movie or creating a video.
You can easily remove the shakiness from the footage with complete control using Stabilizer Plugin. It is a free Plugin and doesn't ask for any premium version.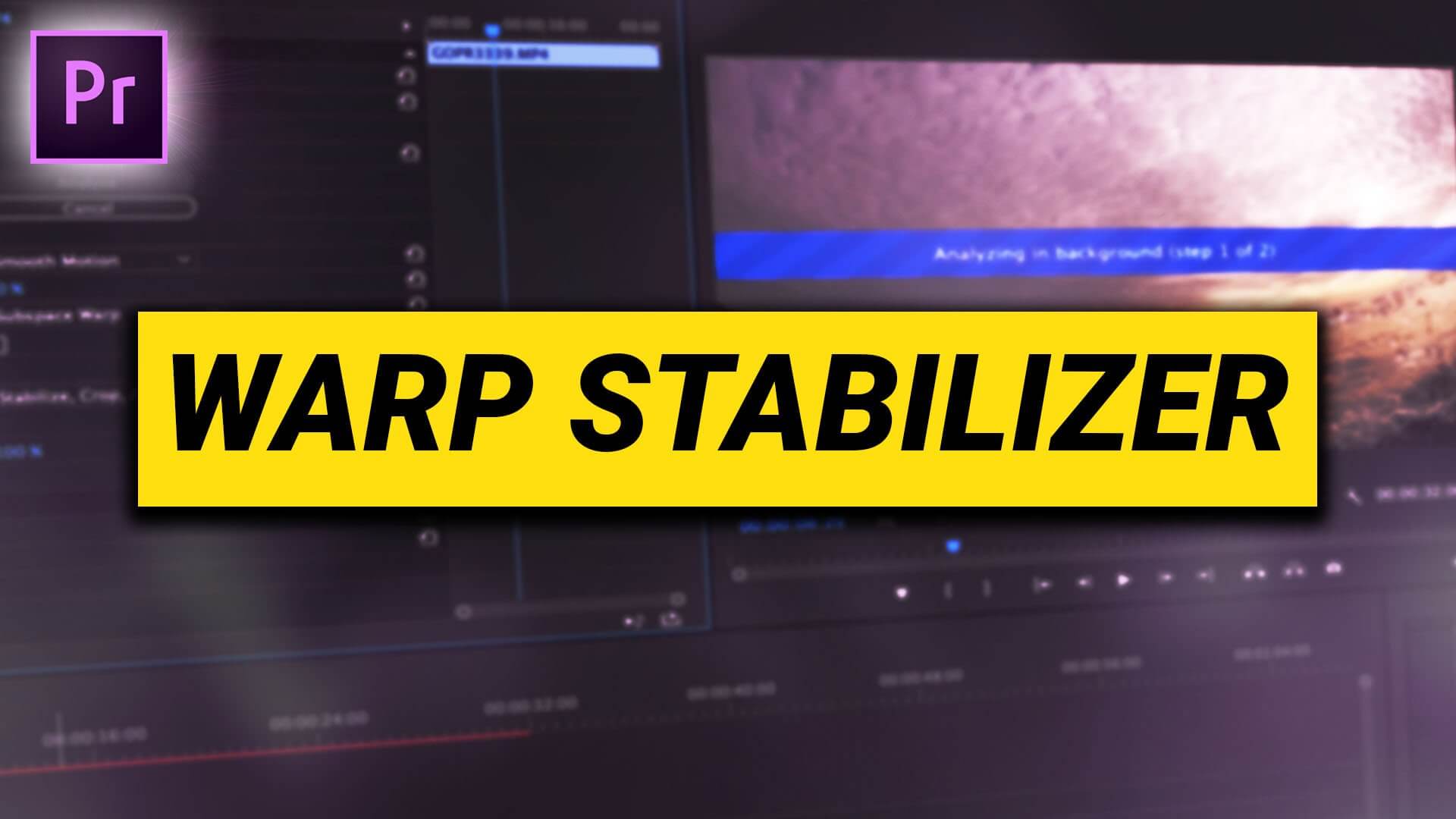 6. Blackmagic Plugin
Blackmagic Plugin has done wonders for Premiere Pro users. Now Premiere Pro users can work with Blackmagic directly with the help of that plugin.
It is why you don't need to transcode files, meaning you can use the Blackmagic Raw files throughout the entire workflow. You don't need to generate proxy files and confirm edits for finishing. In short Blackmagic Plugin has made jobs easier for Adobe Premiere users.
7. Canon MXF Plugin
Canon XF Plugin is a pretty unique Plugin of Adobe Premiere used to import MXF clips. It offers many features for its users, but its specialty is to edit movies captured by XF camcorders.
You only need to download and install the plugin in your Adobe Premiere Pro to get the job done.
8. Chroma Key Plugin
It is another useful plugin of Adobe Premiere Pro that helps you change the colors of your videos. It uses various tools and presets to control the most challenging green screen in the background of any video.
It also minimizes effect stack by adding used effects such as outline and drop shadow. Chroma Key Plugin is compatible with After Effects, Adobe Premiere, Avid Media Composer, Magix Vegas, etc.
9. EchoRemover Plugin
EchoRemover Plugin is an outrageous option for removing unwanted and shaky echo from audio in Adobe Premiere Pro. Whether you record your audio in the hollow sound room or a gymnasium, EchoRemover will make sure to remove the unwanted noise from audio.
You only need to drag and drop this plugin on your audio track, and you also need to find a tune with a couple of simple sliders to remove unwanted audio.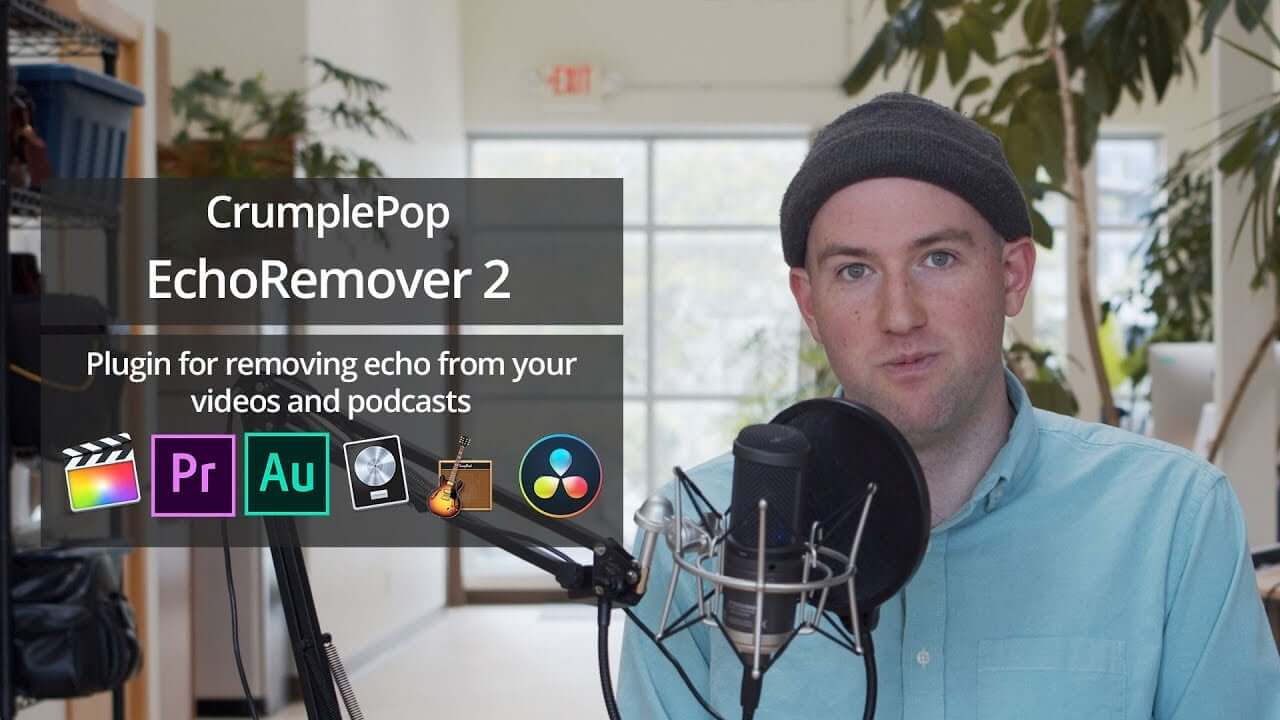 10. Deflicker Plugin
De-Flicker is a pretty flexible Plugin used to remove flicker from a video. It contains prolific presets that help removes unnecessary flicker caused by slow-motion video, time-lapse, or sync camera.
It will work on any footage and serve your purpose at your will. Besides Premiere Pro, De-Flicker Plugin is compatible with Vegas, After Effects, FCP, and Resolve.
11. LUT Plugin
LUT Plugin for Premiere Pro is a Plugin used to grade your footage. After grading the footage, the plugin uses other color control options for further grading the footage.
It is a great plugin that offers terrific presets that can be added to your footage. It is quite a popular Plugin, and many users notably have been using this plugin of late.
12. VHS Plugin
VHS Plugin is quite a stylish Plugin that has been used vastly in the recent past. It makes you footage like it was captured on a VHS tape. In short, it makes your content look mesmerizing.
Apart from adding terrific style to your content, it possesses a pretty slick user interface, making it perfect for even newbies to utilize it for great effect. You only need to drag and drop the video into its placeholder and let VHS Plugin do the rest.
13. Twitch Plugin
Twitch Plugin for Premiere is a pretty import plugin used to create cinematic video effects for visual effects and motion graphics.
It is also used for twitching, jittering, and jumping effects. In the past, it was only compatible with After Effects, but now Adobe Premiere Pro users can explore this plugin with ease.
14. QuickTime Plugin
You'd have heard a lot about QuickTime. It is not a codec but a file format. QuickTime plugin uses the." MOV extension file." You need to install QuickTime Plugin into your Premiere Pro because you can't import QuickTime files when you don't install it on Adobe Premiere Pro.
15. Universe Plugin
The emergence of Universe Plugin in Adobe Premiere has changed the transition and effect feature of Premiere Pro.
It adds another dimension to your video by making transition features more engaging and mesmerizing. Another thing to like about it is that it offers a pretty easy-to-use interface, and you can explore all its features with ease.
Part 2. How to Install Plugins to Premiere Pro on Windows/Mac
After downloading Adobe Premiere plugins, you need to install them into your program. After installing them on your system, you can use the plugins with ease.
Here's a brief guide to installing plugins to Adobe Premiere Pro.
Step 1: Look for Download Plugin
First of all, you need to find the place where you've downloaded plugins earlier. It would help if you navigated to download sections and tried finding the particular plugins you've downloaded.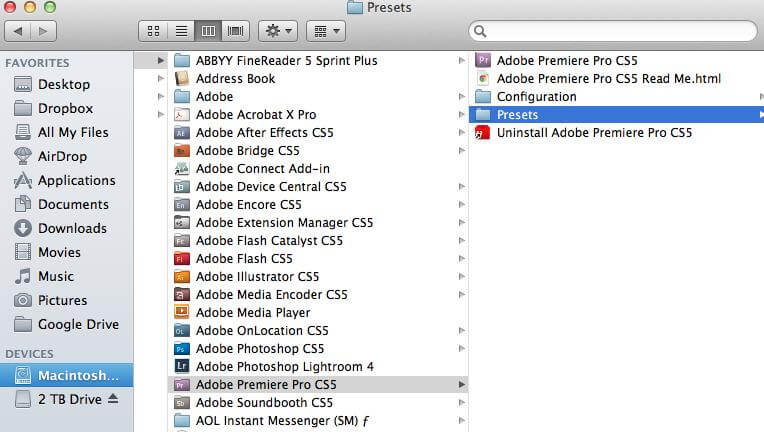 Step 2: Choose Window or Mac
After opening the plugins, some plugins will show the option of Windows or Mac. On the other hand, some will offer only the Windows option or the Mac option. You need to select Windows or Mac according to your preferences.
Step 3: Load Up Adobe Premiere Pro
After clicking the plugins, when you select Mac or Windows, this process will import plugins to premium pro.
It is why you need to close the adobe premiere when the plugin importing process takes place. After completing it, you need to open the Adobe Premiere again for the import process to work.
Step 4: Navigate to the Effects Tab
Now, you can find your installed plugins under the'' Effects'' tab. You can use them whenever you want them to.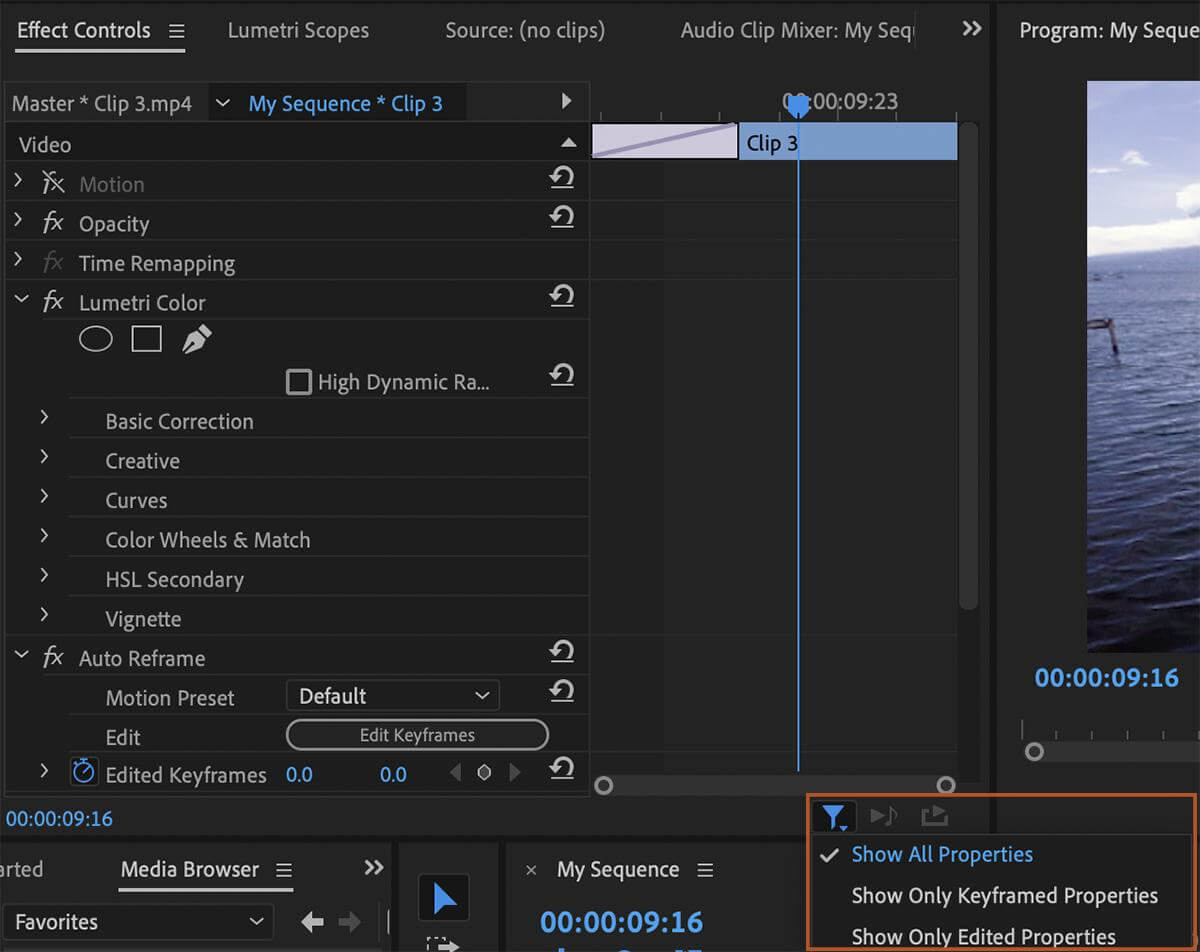 Important note:
if you face importing plugins, you need to open the Effects tab and press 'Import Presets.' Later, you need to select the install files. If this thing doesn't work for you, you may need to update your Premiere Pro version.
Part 3. Best Alternative Video Editor - iMyFone Filme
Gone are the days when people would imagine making changes to their videos. Video editing technology has seen massive upgrades in the few years. You'll find countless reliable video editing tools in the market.
But, one video editing tool that offers more friendly and professional services than any other video editing tool is iMyFone Filme. With this editing tool, you'll get the opportunity to explore some fascinating features at your will.
Above all aspects, operating this video editing tool is a piece of cake, meaning you won't find it challenging to add some prolific transitions and outrageous filters to your videos.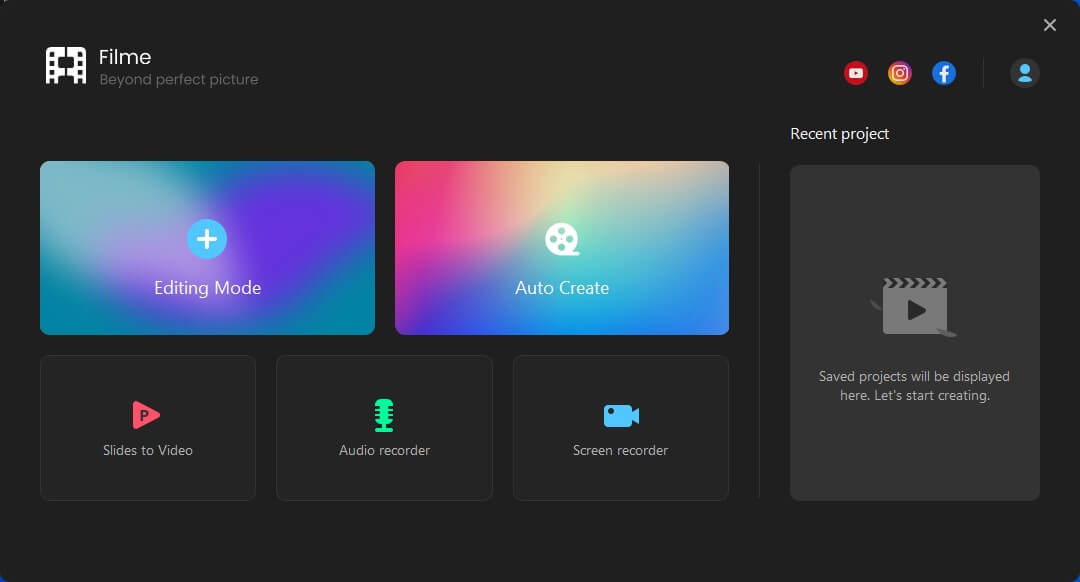 iMyFone Filme Features
1. Instant Preview
The instant Preview feature of iMyFone Filme helps you preview the video while editing. It allows you to make changes in your content if you think something needs to be done. This feature is pretty helpful because you save the file into your computer and then watch the video.
It will be time-consuming again to add the video into the Filme's interface and edit it again. It is why iMyFone offers its users the opportunity to make changes after watching the video before exporting it.
2. Text Options
The title can be pretty vital in determining the success of your content. Not many video editing tools allow you to add appropriate text to your content.
But iMyFone Filme is such a remarkable tool that offers its users the ability to add text to their content whenever they want. Using iMyFone Filme, you can create cinematic text and titles and make your video look professional.
3. Basic Effects
With iMyFone, a user can explore some outrageous and stunning primary effects. You can add animations, digital stories, themes, stickers, and other things to your videos.
4. Transitions and Picture-in-Picture effects
Two major features that make iMyFone notch higher than any other video editor are mind-blowing transition and stunning Picture-in-Picture effect.
If you want to fill in the gap between your clips with mesmerizing things, add transitions using iMyFone. It will add much-needed emphasis to your video. And Picture-in-Picture effect allows you to create flexible content, meaning you can show many screens simultaneously.
Conclusion
You'd find many Adobe Premiere Pro Plugins. Some of them are free while other charge money. After installing plugins, you'll be able to explore all the advanced features.
But did you know? There is one video editor available in the shape of Filme, which doesn't bother to use plugins to offer advanced and professional. You can explore all the advanced and latest features using Filme.