If you're a fan of Taeyeon's mesmerizing vocals and want to create personalized songs inspired by her style, look no further than Taeyeon AI songs. This innovative technology harnesses the power of artificial intelligence to generate customized songs that capture the essence of Taeyeon's music, allowing you to immerse yourself in the world of K-pop and express your creativity in a unique and exciting way.
In this article, we will give an introduction about an AI cover song generator to create Taeyeon songs and how to make her voiceovers with voice generator.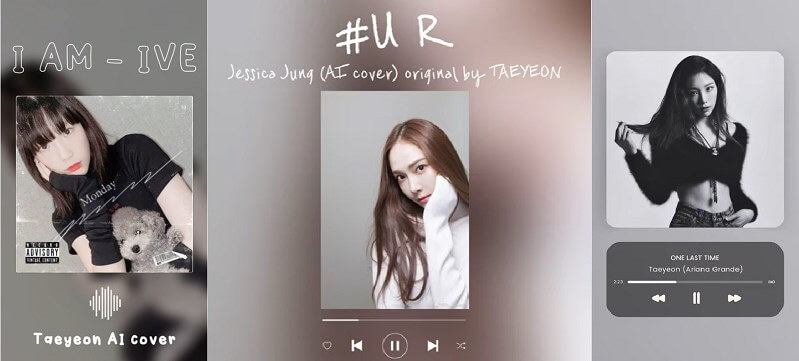 Part 1: Info of Taeyeon
Taeyeon, whose full name is Kim Tae-yeon, is a South Korean singer and actress. She gained fame as the leader and main vocalist of the popular girl group Girls' Generation. Taeyeon has also achieved success as a solo artist, releasing numerous hit songs and receiving critical acclaim for her powerful vocals. She has won several awards for her musical contributions and continues to be recognized as one of the most influential figures in the K-pop industry.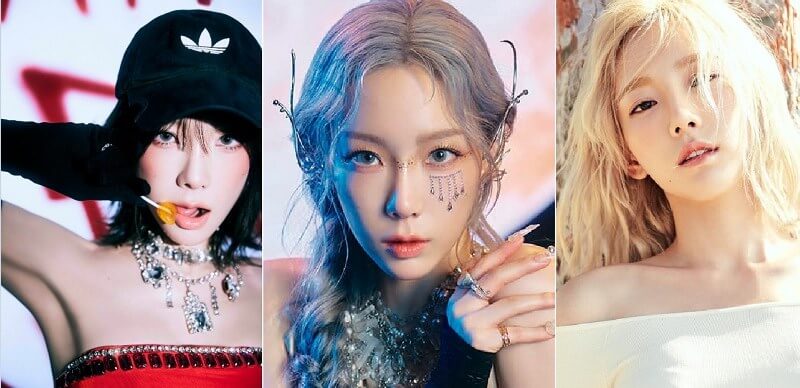 Part 2: Create Taeyeon Songs AI with Music Generator by Yourself
1. Covers.ai
Covers.ai leverage cutting-edge deep AI technology to intricately comprehend the intricacies of the original composition. This enables the generation of remarkably faithful cover song versions, where the chosen voice like Taeyeon emulates the original performance with remarkable precision.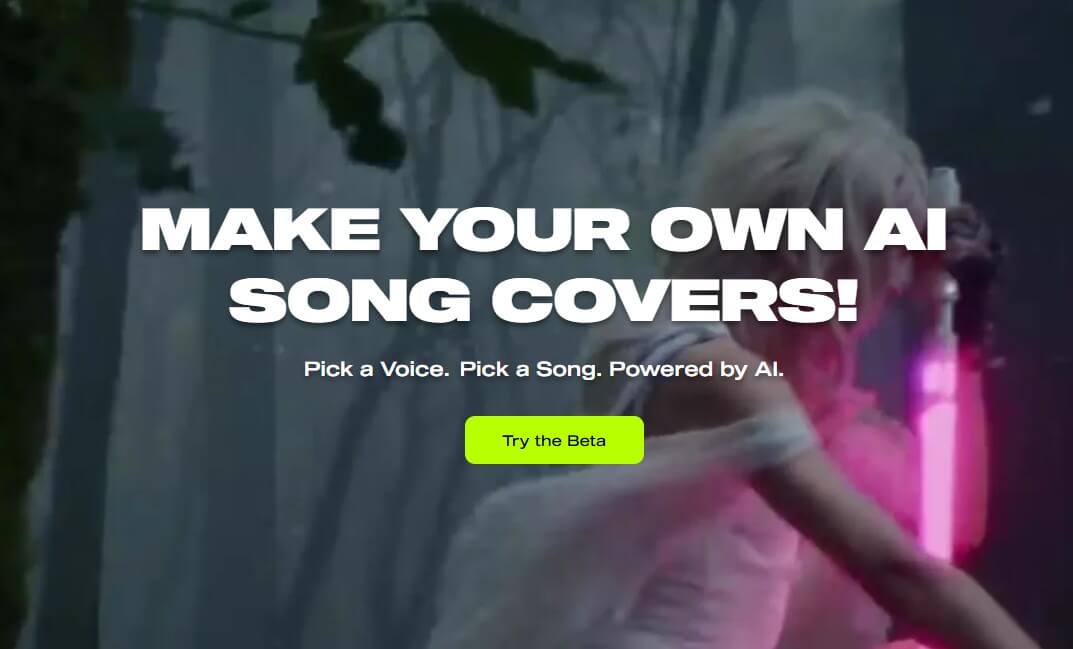 Step of Taeyeon Song Cover AI:
Step 1: Upload the song file you wanna extract the vocal and track.
Step 2: Select your favorite singer voice.
Step 3: Enter your email and you will create your own AI covers.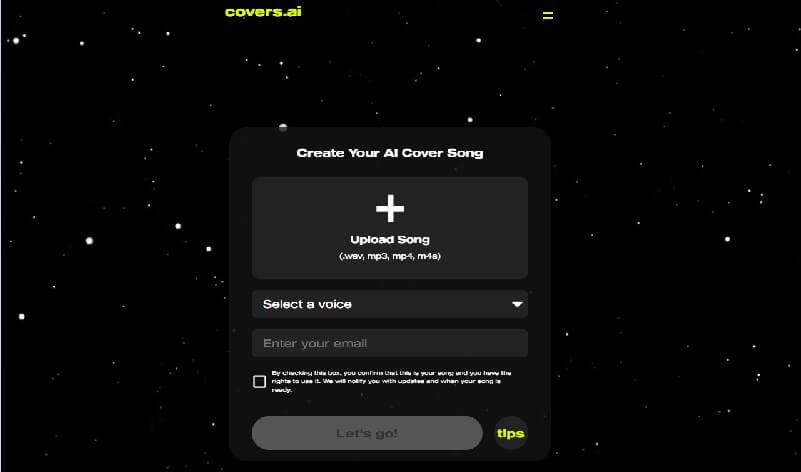 Key Features:
A powerful song generator enables you to generate ai songs with Taeyeon voice.

Explore a variety of AI artist voices to have your desired vocals.

Adequently easy to use with three steps.

Fast process and quick results to make you listen to a smooth song.
2. Soundful
With the power of AI at your fingertips, Soundful revolutionizes the creation of royalty-free background music for your videos, streams, podcasts, and beyond. With just a click of a button, you can access a vast library of high-quality music perfectly tailored to your needs, saving you time and effort while enhancing the impact of your content.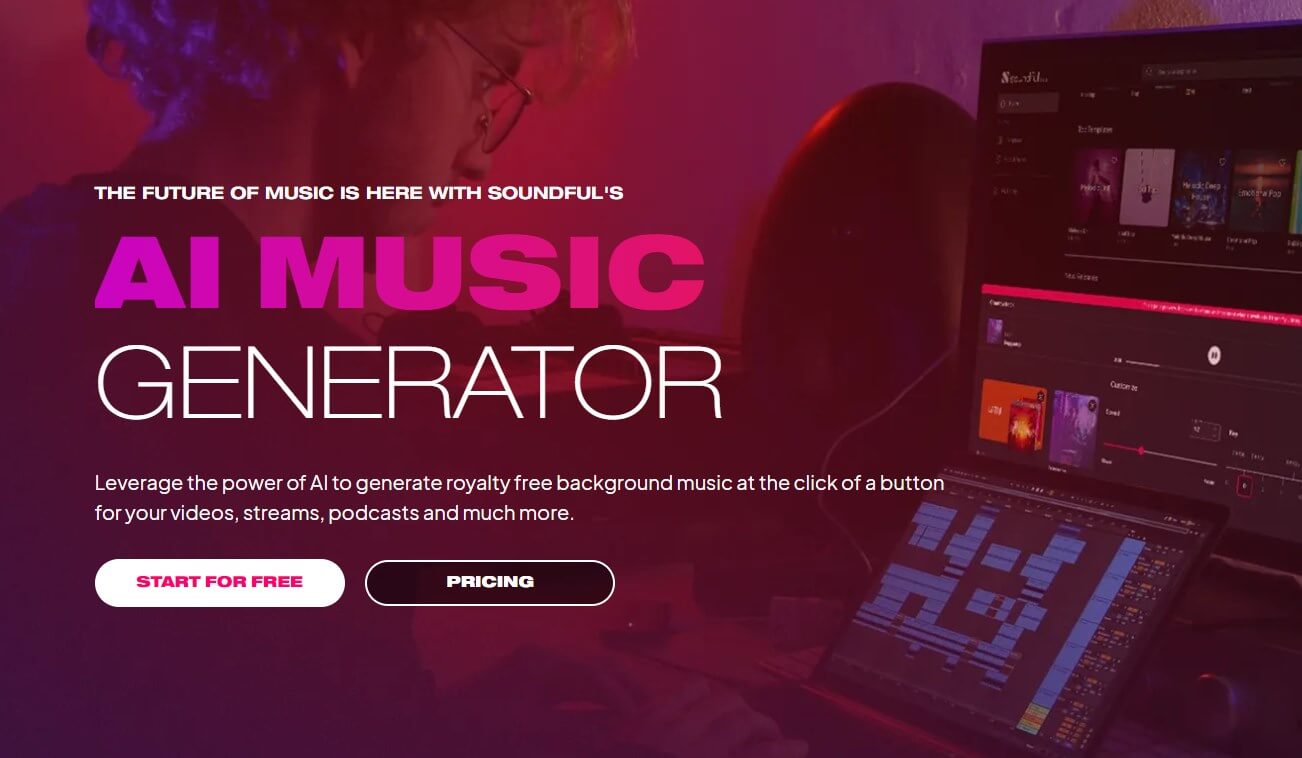 Key Features:
Perfectly suited for social media, online platforms, and websites.

You can use AI-generated Taeyeon song for digital ads.

Have access to all kinds of music genres.

Support to generate unique tracks.
Part 3: How to Use AI Generator to Get Taeyeon Voice and Song?
With VoxBox, you can now bring the enchanting voice and songs of Taeyeon to life. Harnessing the power of text to speech, VoxBox enables you to generate personalized Taeyeon-like vocals and create stunning songs that capture her unique style and essence, adding a touch of K-pop magic to your music creations.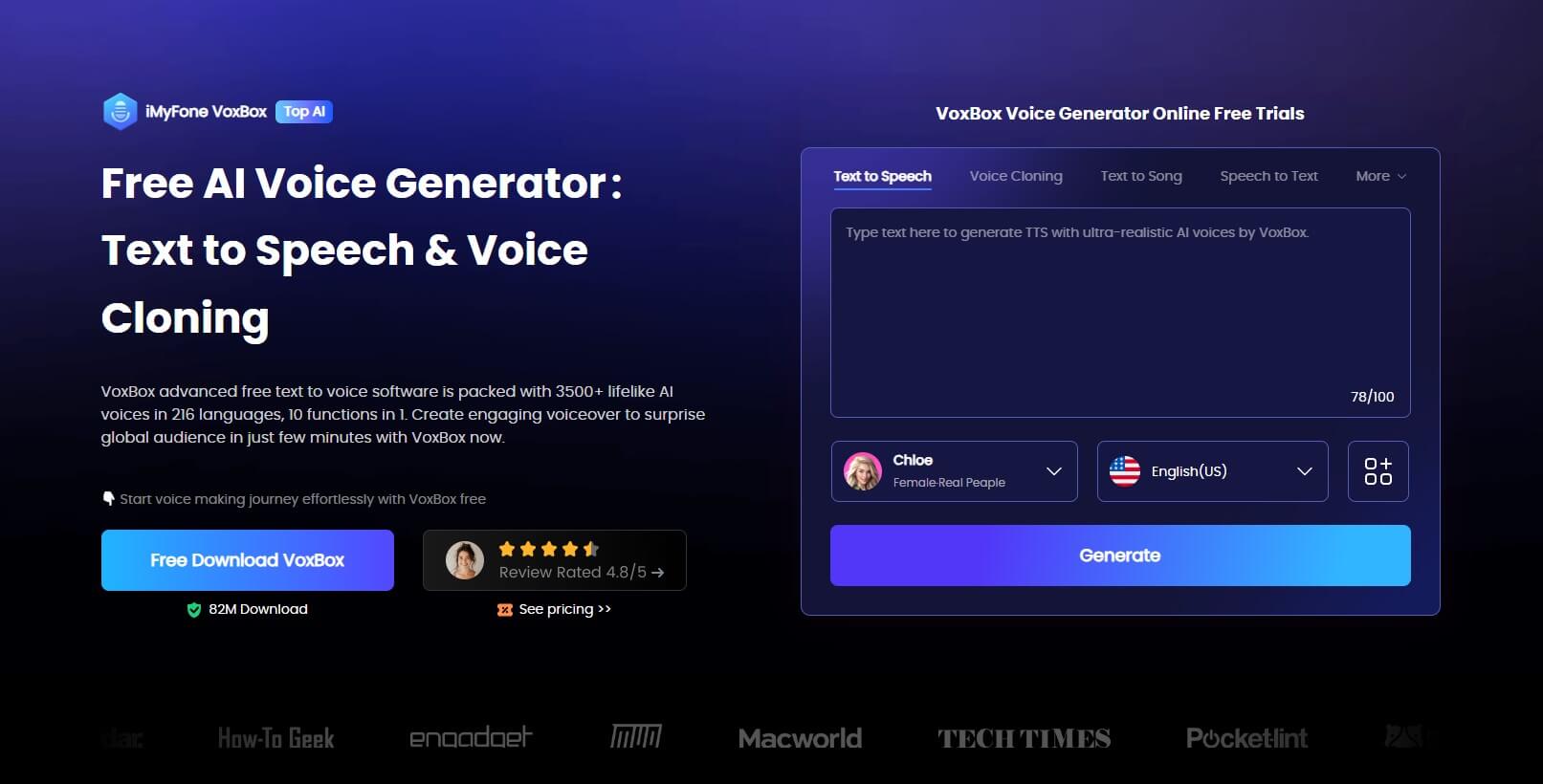 Follow the Steps Below Creat Taeyeon Voice:
Step 1: Download and install iMyFone VoxBox, then open the software.
Step 2: Select famous singers similar to Taeyeon, and enter the text or songs lyrics you like to generate.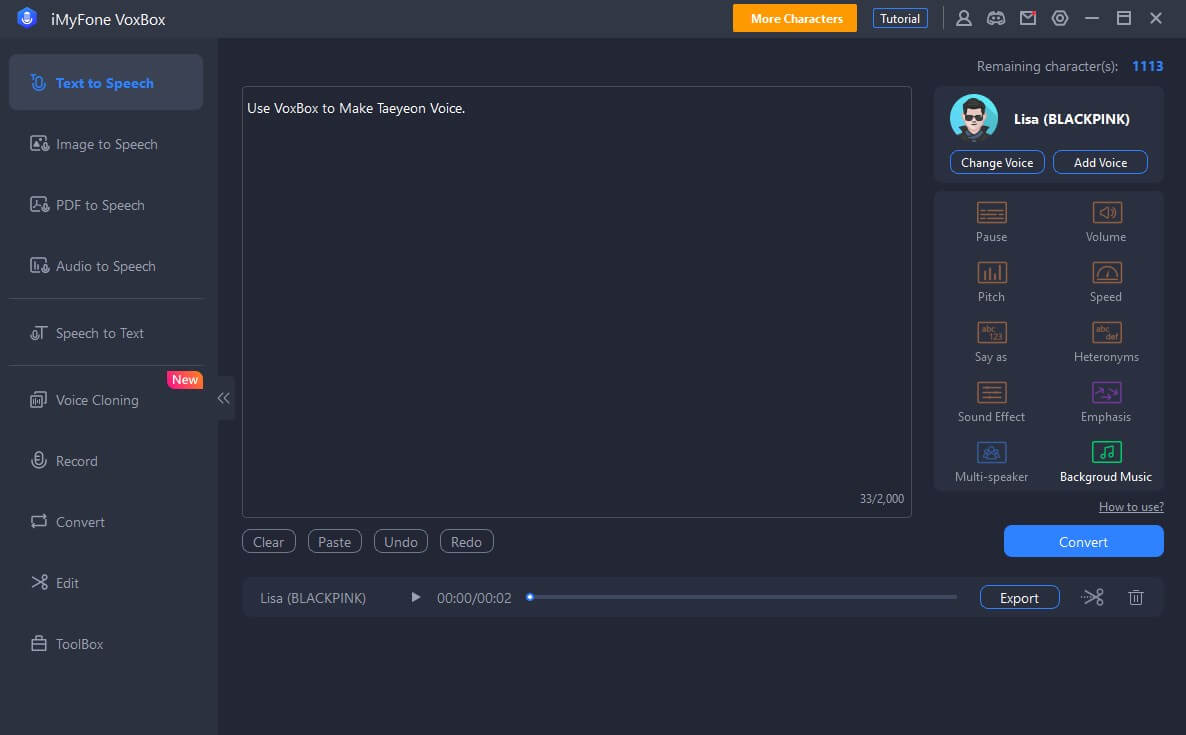 Step 3: Customize the voice, you also can add beat if you need.
Step 4: After that, you can export the file and save on your device.
Key Features:
Access to more than 3200+ voices with lots of celebrities.

46+ languanges including Korean, which supports to make worldwide songs.

Most singers such as Jennie, Lisa, Taylor and rappers like Nicki Minaj, Ice Spice and more.

The AI voice generator offers customizable options like emphsis, pitch, volume, etc.

Elevate your Taeyeon songs with the addition of a wide range of available background music.

The software combines voice cloning, recording, editing toeffortlessly generate incredibly authentic and natural-sounding Taeyeon voices.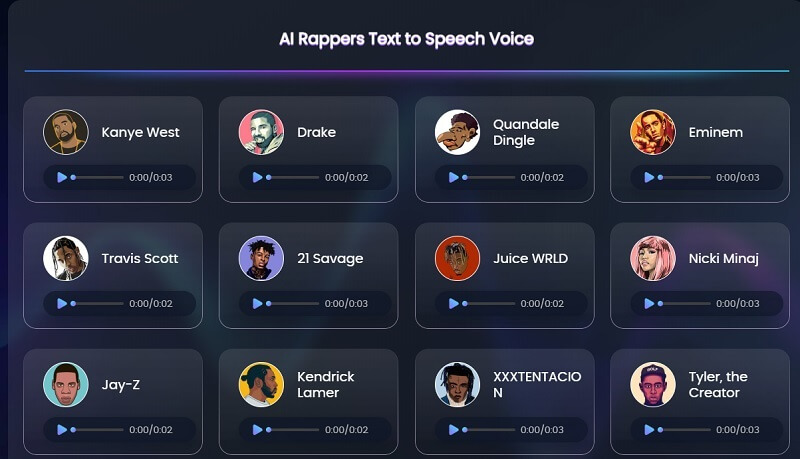 Bonus Tips: Listen to Taeyeon Most Popular Songs [2023]
The most popular Taeyeon's song INVU is a fusion of house and pop dance genres, characterized by its ethereal synth sounds, enchanting flute melody in the chorus, emotionally expressive vocals that beautifully convey the song's multifaceted emotions, and breathtaking high notes that accentuate the profound lyrics.
Other Popular Taeyeon's songs:
#1: Fine
#2: Can't Control Myself
#3: Weekend
#4: Why
#5: I (Ft. Verbal Jint)
Conclusion
In conclusion, Taeyeon's voice is renowned for its beauty, emotion, and versatility, making it a highly sought-after sound for music production, covers, and creative projects. By using VoxBox, an advanced AI voice generator and cloning tool, you can effortlessly replicate Taeyeon's voice and create stunning songs that showcase her unique style.