Moonbase Alpha, developed by Army Game Studio in collaboration with NASA Learning Technologies, is a simulation video game that gained popularity for its text-to-speech capability. This unique feature allows players to input words that are then repeated in a robotic voice. However, the origins of the Moonbase Alpha text-to-speech software extend beyond its use in gaming.
The game's TTS function has been widely utilized for comedic purposes and to create amusing content during gameplay. In this article, we delve into Moonbase Alpha's text-to-speech functionality, exploring its potential for crafting unconventional songs or infusing your voice with a nostalgic undertone.
Part 1: Do you Know Moonbase Alpha?
Moonbase Alpha is a real-time video game launched by NASA with multiple goals and purposes released by the popular video game platform Steam In July 2010. It gives players a 3-D simulation of the lunar land with the aims of colonization, exploration, and research-related tasks taking place on the moon. This game is named Moonbase after NASA launched an outpost (Moonbase Alpha) on the moon at the southern pole that is becoming self-sufficient using regolith processing and solar energy.
While playing Moonbase Alpha, users experience the thrilling characters of astronauts as deep space researchers. In this game, teams are given limited time, and players have to complete life-saving tasks like; preparing and settling oxygen-containing equipment, repair tools, player-controlled robots, and rovers on Moonbase Alpha to score high.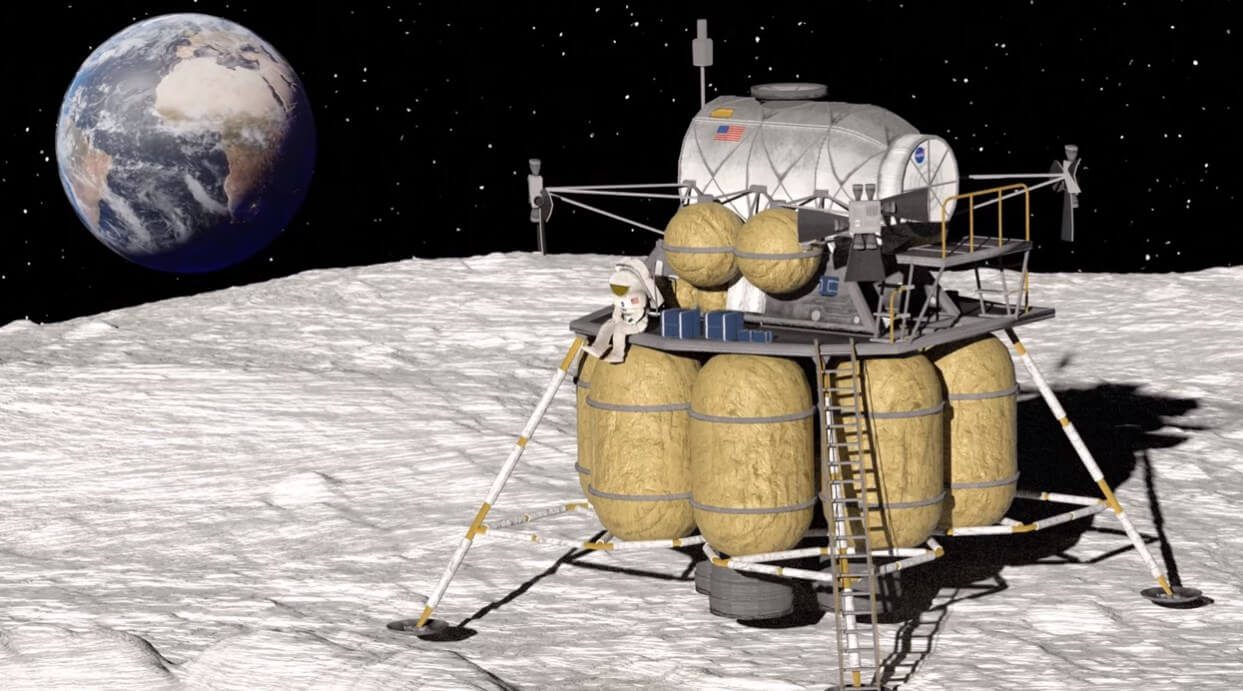 Moonbase Alpha was designed and launched with the vision to spread lunar knowledge and awareness among people. There are leaderboards in which players are graded according to their decision-making power, life-saving effort, and team coordination. People try to be on the top of the leaderboards and hence learn a lot. This game is full of exciting and interesting features. Let's have a look at them.
Features of Moonbase Alpha:
Experience in an expiring lunar environment.

Team-ups with friends and different people.

High-end space technology.

Free flow of information.

Competition between players.

Understanding NASA rules and regulations.

Available on Steam.
Part 2: What Is Moonbase Alpha Text to Speech?
Moonbase Alpha utilizes a remarkable text-to-speech program known as DECTalk, which served as a pioneering platform for TTS voice assistive technology. Originally developed by Digital Equipment Corporation in the 1980s, DECTalk gained significant recognition through its association with the renowned physicist Stephen Hawking, who relied on the technology to communicate as his ALS progressed.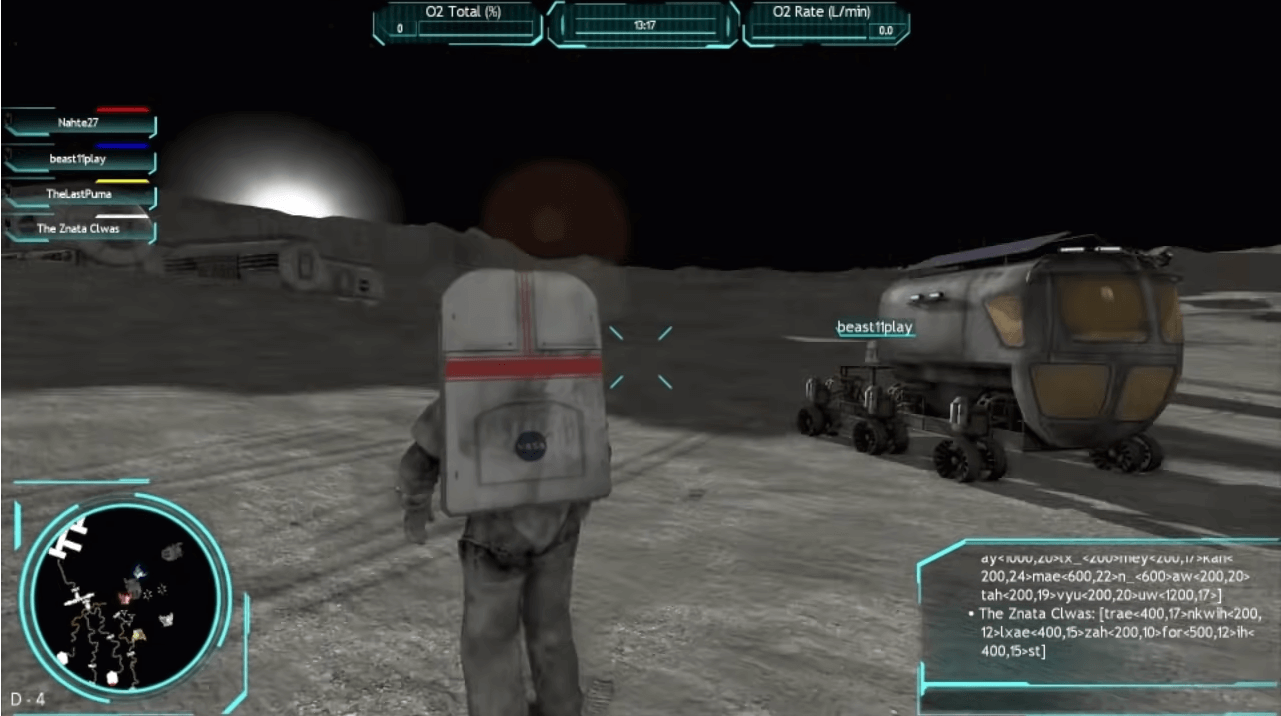 In the context of Moonbase Alpha, DECTalk's prominence stems from its ability to enable players to communicate through text within various areas of the moonbase. This text-to-speech feature allows users to input words or sentences, which are then vocalized in a robotic voice. Since then, advancements in technology have opened doors for innovators to explore the application of TTS engines in various other domains.
Part 3: Moonbase Alpha Text-to-Speech Alternative Recommend
Moonbase Alpha also has a portion for the Text-to-Speech function through which people create humorous content while playing this game. Some of the funny video clips of players on YouTube gave a boost to the popularity of this game. Here is a list of some effective and efficient Text-to-Speech tools that can help you to grab the top position on the Moonbase Alpha leaderboard.
iMyFone VoxBox is is at the top of our list because it is one of the best text-to-speech voice generators and recorders on the market. This software has 9 languages and more than 3000+ voice that supports various output audio file formats. Easy import and export of files can be done quickly through VoxBox. It has very effortless editing features on the interface that a new user can use accurately and freely.
As far as VoxBox's Text-to-Speech feature is concerned, it has a huge library of different voices and sounds based on various characters. All your linked and provided data will be saved and secured because iMyFone VoxBox offers its services with a 100% security and safety guarantee.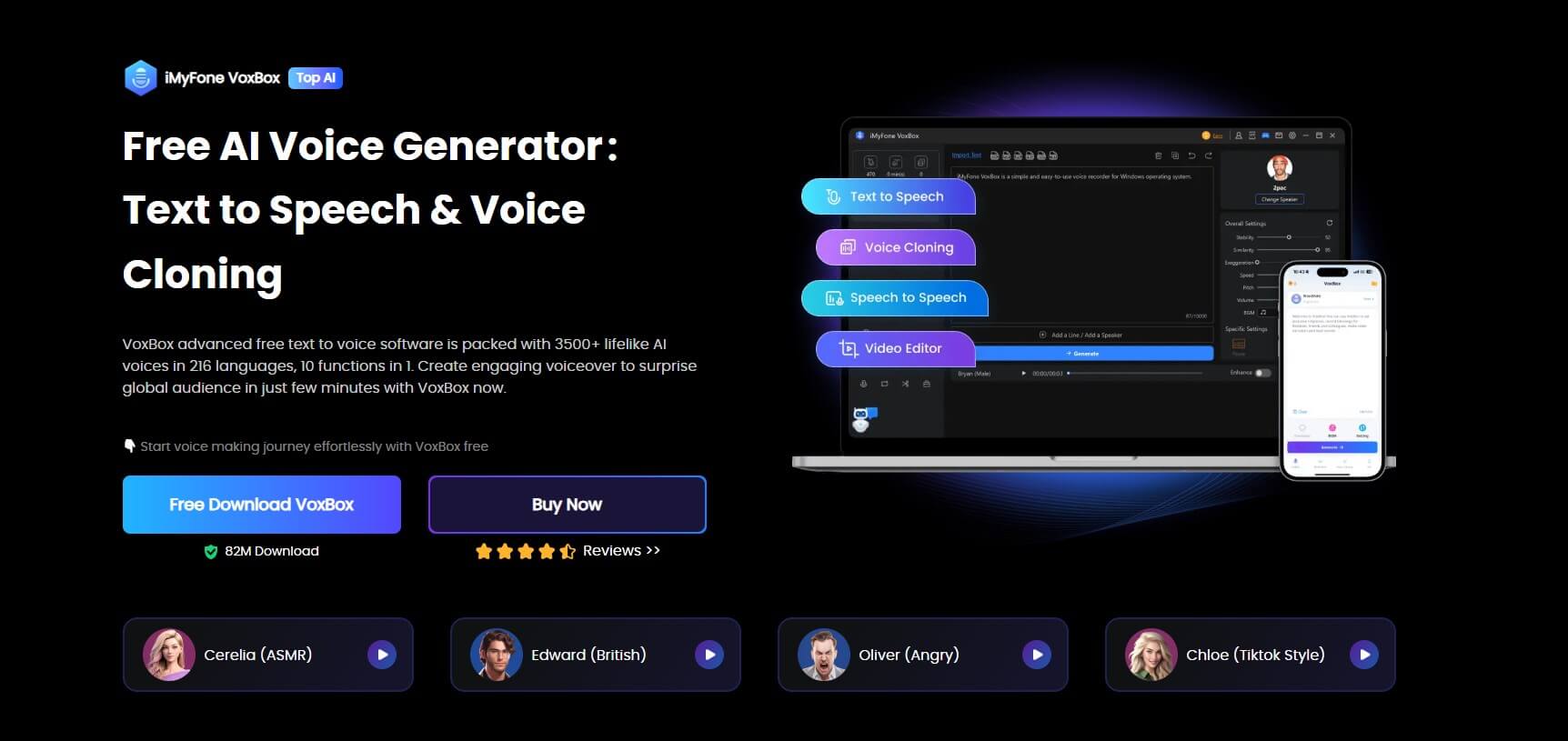 Features:
Supported more kinds of voices like celebrities, cartoon characters, languages, etc.

Cut, trim, select, and delete audio files accurately.

Edit previously recorded audio file.

Works effectively for songs, meetings, notes, documents, and lectures.
Pros:

Easy to use.

Simple user interface.

A free version is available.

Secure and safe tool.

Fast and quick.

Lightweight software.

Do not harm any device/PC.
Cons:

Only for Windows users.

The free version has limited features.

Only for desktop users.
Voicemaker is a TTS voice generator tool, that has a lot of customization options in a very clean user interface. you can set the pauses, volume, speed, and other tasks through simple clicks. It has a huge collection of different voices related to different areas/countries with their particular accent.
Besides this, Voicemaker also has an AI Voices section through which you can search and play the available voices of any particular region, language, and gender. You will just need to provide instructions; the software will search and display the available voice automatically with a single click because of its AI technology.
Voicemaker also offers customer support that responds to users' issues, questions, bug reports, and technical inquiries within 2 to 12 hours. Some of its worth mentioning features are listed below.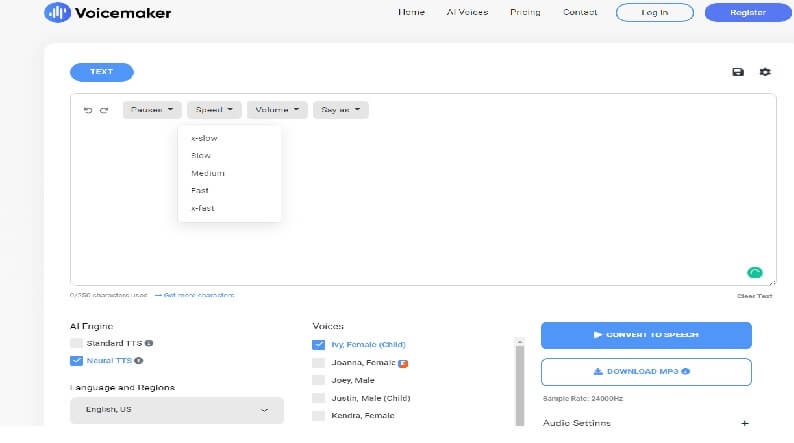 Features:
Various customization options.

AI voices feature.

Downloads files quickly.

Different voice effects for particular voices.

Offers voices from different locations
Pros:

Simple and easy to use.

Very clear and straightforward user interface.

Easy customization.

Available for both mobile and desktop users.

Allow further audio and voice settings.

Redo and Undo options.
Cons:

A little bit old-fashioned interface.

Only export MP3 file.

Limited features in the free version.
ResponsiveVoice is also an online tool specially designed to convert text into speech quickly and clearly. The online tool has a very simple text box in the center of the screen in which users are required to enter their text. Under the text box, there are various options to select male and female voices from different regions of the world. ResponsiveVoice generates speech using real and natural human digital voices with 100% clear and accurate quality.
Provide your text and then generate speeches with a single button. You can also play the speech before using it on other platforms for professional purposes. It offers two unique options that allow users to share the generated speech directly to any website and video. Besides Text-to-Speech, you can also use ResponsiveVoice to voiceover your videos with good quality. Let's see some of its more exciting features.

Features:
Creates voiceovers.

Can make a website speak in 3 minutes.

Supports 51 different languages.

Available as WordPress and E-Learning plugins.

Offers voice API for non-commercial uses.
Pros:

Multiple languages supported.

A clear and simple tool.

A free version is available.

Customers support.

Safe payments methods.

Secure tool.
Cons:

Very limited audio editing options.
Part 4: How to Creating Text to Speech Song Via Moonbase Alpha?
The text-to-speech feature in Moonbase Alpha offers yet another fascinating application: the creation of Moonbase Alpha text-to-speech songs.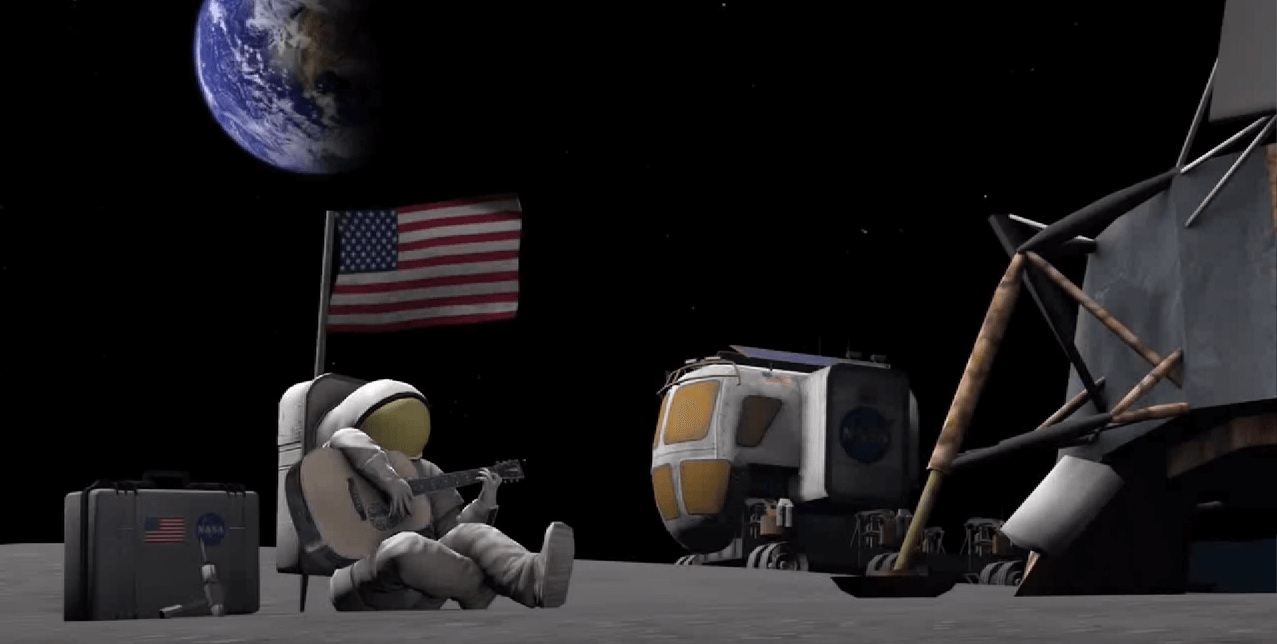 As demonstrated in the well-known YouTube video by Motdef and ABadFeeling, it is indeed possible to compose songs using DECTalk, albeit with a slightly peculiar twist. By assembling various robotic phrases and tones, you can embark on the journey of crafting your very own Moonbase Alpha text-to-speech songs, adding a unique touch to your musical endeavors.
Conclusion
The text-to-speech capability in Moonbase Alpha not only offers an enjoyable way to engage with the game but also serves as a versatile tool with broader applications. Beyond gaming, individuals can leverage similar TTS tools for educational endeavors and to enhance accessibility options
Elevate your content with the cutting-edge technology of AI-based text readers and voice synthesizers, placing yourself at the forefront of innovation. Don't hesitate any longer—unleash your creativity with VoxBox and begin crafting valuable and viral content today.