Omegle Chrome Extension is an extension that helps you handle the messages sent by strangers on the Omegle chatting platform. You'd have known about the Omegle app, a fairly popular dating app nowadays.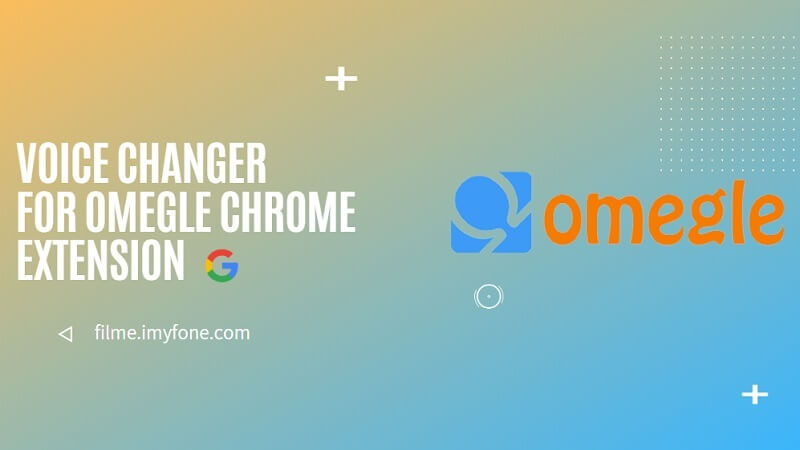 Surprisingly, many people want to know about the voice changer for Omegle Chrome Extension as they want to alter their voice in this dating app.
In this article, we'll explain Omegle in detail and reveal the appropriate Omegle voice changer.
What is Omegle?
If you want to make new friends and are looking to talk with strangers, Omegle is the right answer for you. It is a pretty popular website that allows you to chat with a stranger without sharing personal information.
While it can be a great way to make new friends and add some excitement to your life, it is unfortunately used negatively by some, with reports of sexual harassment being common. Additionally, the security of chats cannot be guaranteed, and conversations are stored on the server for up to 4 months before being deleted.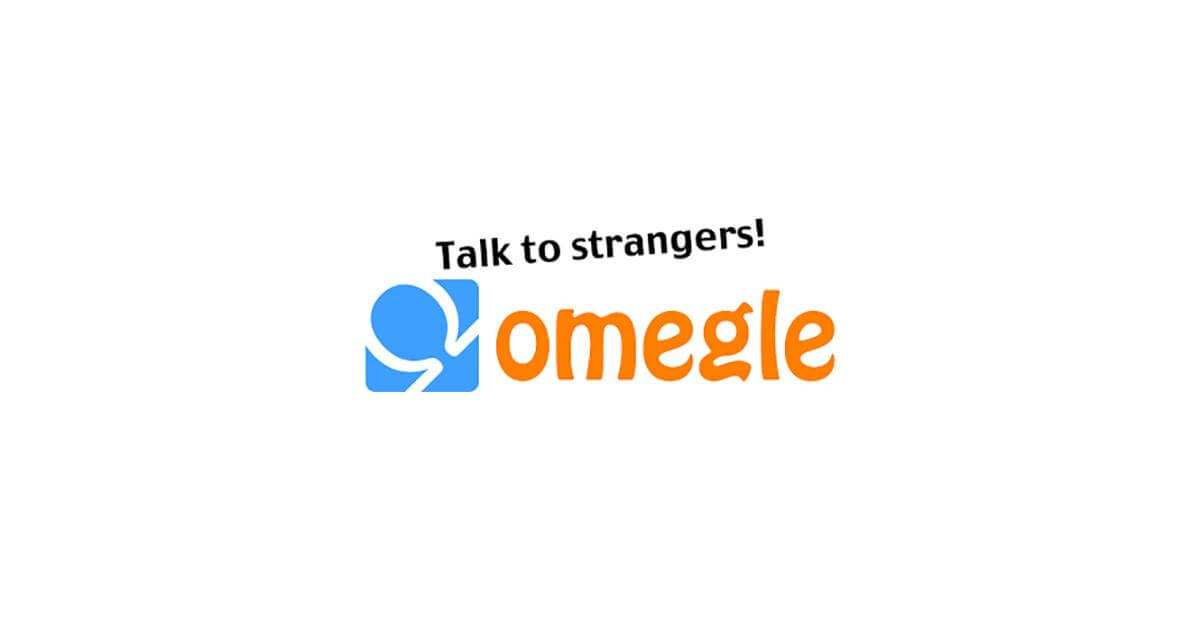 Omegle also offers the ability to video chat with adults without registering, and even alter your voice in real-time. However, it's important to use these features responsibly and avoid causing harm to others. Be cautious and mindful when using Omegle or any similar platform.
Powerful Voice Changer for Omegle
Finding a more appropriate voice changer for Omegle Chrome Extension is fairly difficult than iMyFone MagicMic. The best thing about MagicMic is that it tends to get updated every week, meaning you'll see the upgraded version of voice filters and sound effects every 7 days.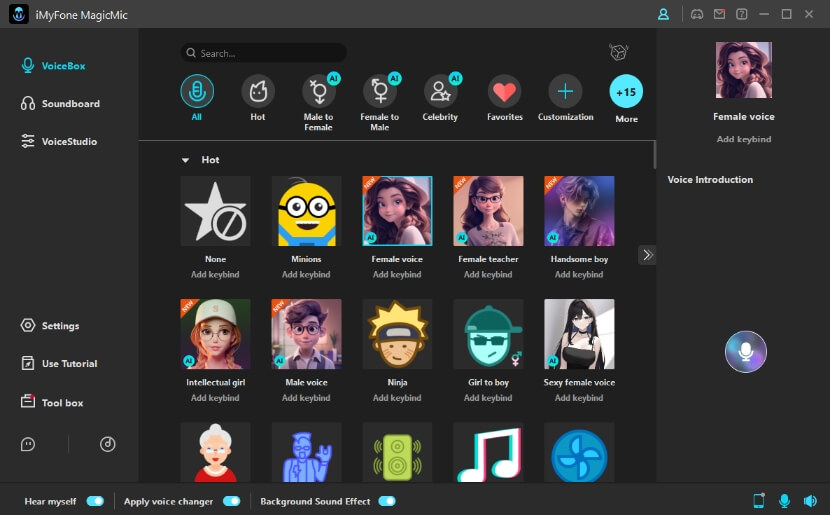 Using this prestigious real-time voice changer, you can modify your voice and make it brilliant. On top of that, you can take the opportunity to alter your voice in real-time on platforms like PUBG, Fortnite, Omegle, etc.
MagicMic's popularity didn't come overnight. Instead, many people tried this voice changer and concluded that this voice changer offers high-quality sound effects and prestigious voice-changing effects.
Operate System: Windows and Mac
Features:
MagicMic comes with a smooth, easy, and efficient user interface.

It enables you to use 500+ sound effects followed by 125+ voice filters

The sound effects you'll get in MagicMic come with background audio sounds.

MagicMic's ''Voice Studio'' function enables you to customize your voice after speaking in a microphone.

You can also create your favorite sound effects shortcut by adding keybinds.

It covers fairly small memory storage, and you can quickly install it.
Why iMyFone MagicMic:
1. MagicMic comes with more voice filters than most voice changers you'll find in the market.

2. Although iMyFone MagicMic is fairly new to the market, it has a huge potential as you can explore sound effects, voice filters, voice memes, and voice customization features using this tool.
3. It is compatible with multiple online platforms.
4. MagicMic blesses you with new and unique sound effects and voice filters.
User Rate
The iMyFone MagicMic has a user rating of 4.9 out of 5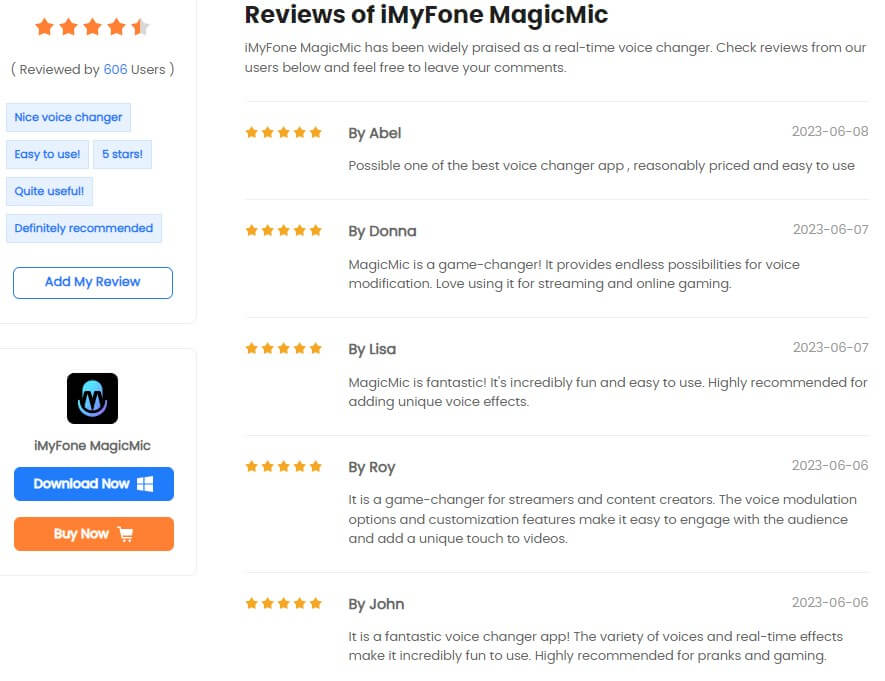 How to Change Your Voice on Omegle?
Changing voice on Omegle is fairly easy as you'll only need to follow a few simple steps to put things in order.
You can follow the step-by-step guide below to alter your voice on Omegle using MagicMic.
Step 1: Install MagicMic
The first thing you'll need to do is visit MagicMic's official website and then download the voice changer. Next up, you'll need to launch the software after installing it on your PC.
Step 2: Select Input device
After starting the MagicMic, you'll need to select a microphone and headphones as your input and output devices.
Next up, you'll need to select a voice filter you'd like to apply while speaking on the microphone. You'll need to navigate to '' Voice Changer'' and select the preferred one.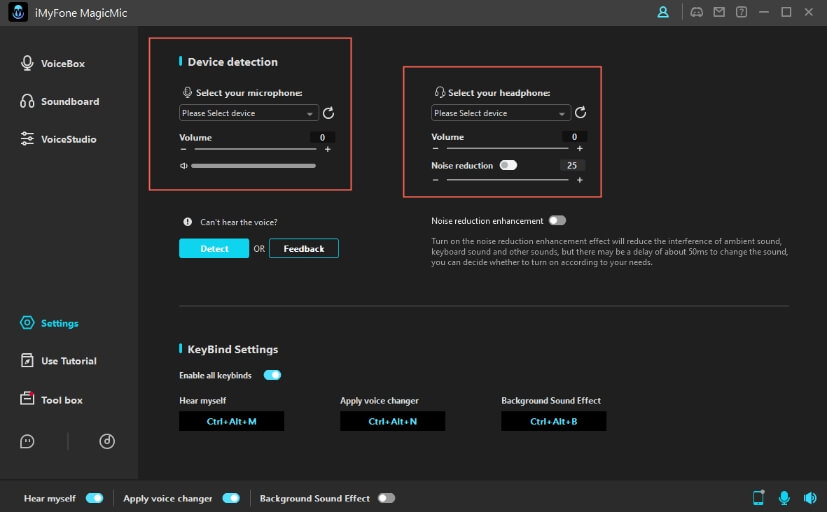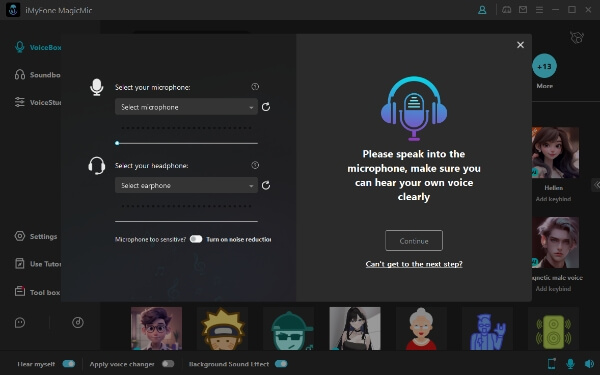 A pop-up window will appear to ensure that your sound setting is complete.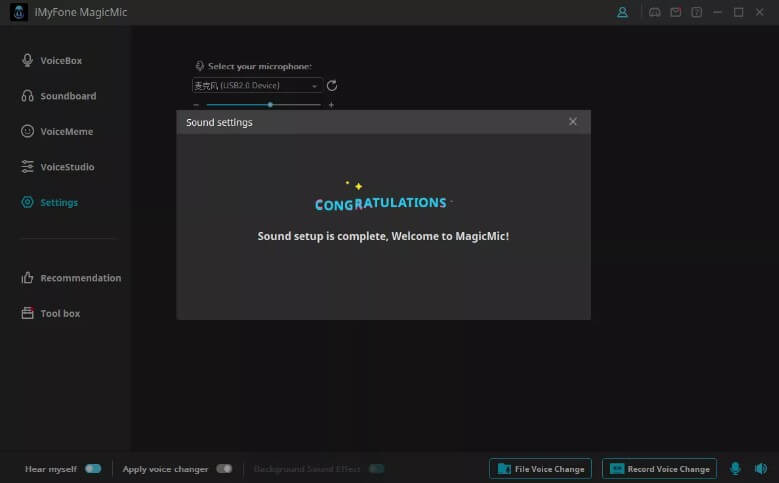 Step 3: Visit Omegle
All you need to do is navigate to the Omegle website and then select '' Start Video Calling''. After agreeing with the policy, you'll need to grant a microphone and camera permission.
Next up, you'll need to visit the settings and select microphone as your '' Voice Changer Virtual Audio Device.''
Now, you'll be able to speak on the microphone during a video call, and the receiver won't hear your original voice. Instead, the receiver will hear the voice of the character you've selected on MagicMic.
Final Words
Omegle is indeed an entertaining chatting platform, but the possibility of changing your voice during a video call makes the website even more gigantic. After applying various voice filters, you can prank the friends you create in Omegle.
If you're to select an Omegle voice changer, you should head for iMyFone MagicMic. MagicMic allows you to enjoy the scene by offering unique voice-changing filters and sound effects.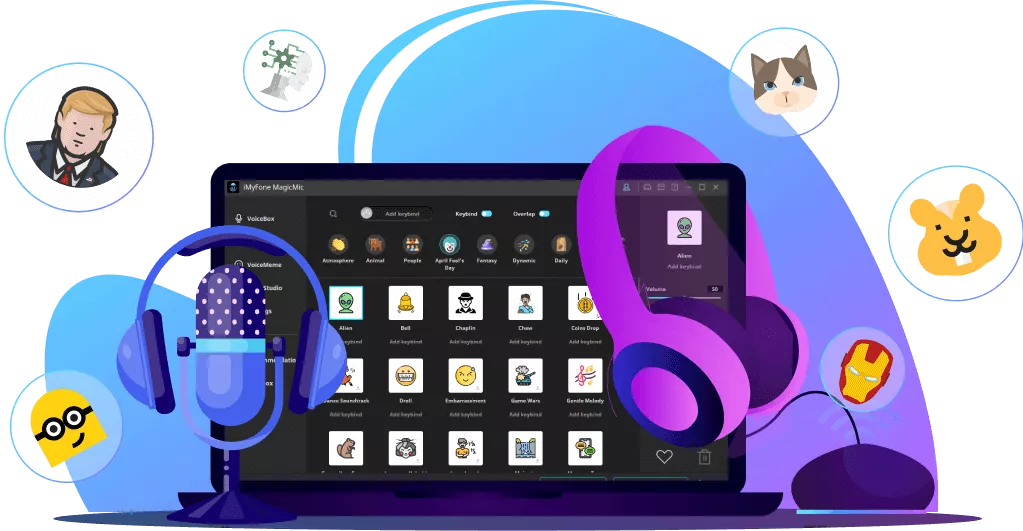 100+ Voice effects for one click voice changing in real-time.
Huge library with 300+ Voice Effects and 150+ Voice Memes.
Sound emulator in games,live,chatting,online class and more.
Voice record and audio voice changing are supported.
Voice studio lets you create any voice you like.