Trolling your friends and family has become an integral part of online communication. Since you're in front of each other, you can use voice trolling without being recognized.
So, in this article, we'll tell you in detail about an app you can use to troll your loved ones using different types of voices. Moreover, we'll also give you other ideas on how to troll them by changing your voice.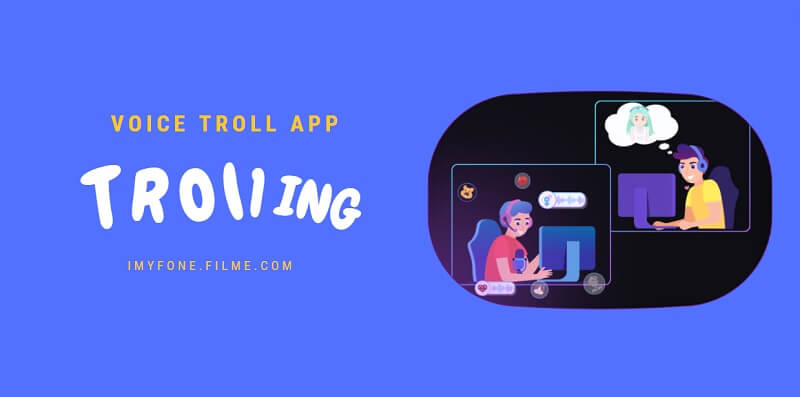 Best Voice Trolling App with 125+ Trolls Voices
MagicMic is one of the best voice-trolling apps available on the market today. Whether you want to prank your friends & family or want to gang up in games, MagicMic never falls short of matching your expectations.
Its voice lab allows you to experiment extensively with your voice and customize it according to your preferences. It's also compatible with Mac & Windows, so you can create natural sound experiences online, regardless of your platform.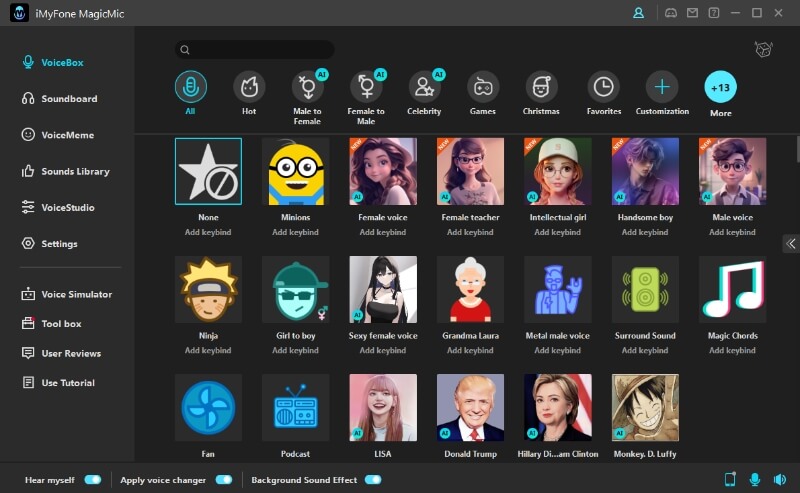 Features:
Simultaneous playing and changing of voice in real-time doubles up the fun while easing down the whole conversion process

New sound effects are added every week, so you're never running out of them

Seamlessly control background sound separately while changing the sound effect of the voice

An extremely compact application that is lightweight and doesn't overload your PC

You can even import local music and apply your desired sound effect to it
Functions:
You can use MagicMic as a high-quality voice recorder without having to download any additional software.

The facility of automatically choosing the most optimized sound effect if you find yourself perplexed while picking one out of countless options

After you have changed the voice and recorded it, you can quickly export it in MP3 or WAV format and share it on social media sites such as Facebook, TikTok, YouTube, etc.
Scenarios:
Take your dubbing to another level by using the audio and recording voice changes in MagicMic

You can create the coolest and most magical sound effects while playing games and ganging up

Voice-changing filters make your video meetings and video chats more interesting

Different sound effects can make your love broadcast more entertaining and bring in more subscribers

You can always prank your friends & family with scary and funny sound effects

You can play multiple roles in online education by using different sound effects and making the whole experience refreshing.
Reviews
MagicMic has received high praise from people, which is evident from its rating. Two hundred sixty-six users rated it on its website and gave it 4.5 out of 5 stars. On Google Play Store, it has been rated 5 out of 5, and on Apple Store, it has gained a solid 3 out of 5 stars.
5 Funny Ideas for Voice Trolling
Here are five amazing ideas for voice trolling if you want to troll your friends, family, colleagues, etc., through your voice.
Creepy Voice Prank
If you have to give any information to anyone, try to do it in a creepy voice that freaks people out. It will make the moment more memorable since you're telling them something important. For instance, if you got a job you wanted, tell your friends and family in a creepy voice to make it more fun.
Iron Man Voice Prank
You can have fun-filled moments with friends who are also Marvel fans by voice trolling using the Iron Man voice. You can troll them by asking if they want to join the Avengers. If they say no, threaten them with destruction.
Become Siri
By using that filter, you can call your friends or family and become Siri for a while. It works best when the friend you're calling owns an iPhone, as they know what Siri sounds like. Tell them you're trapped inside a phone and need someone to rescue you as the owner inflicts harm upon you daily.
Radio Host
Become a fake radio host and call your friends, asking them for an interview. They'll be taken aback knowing that someone from the radio wants to interview them and will probably agree instantly.
Conduct the interview and ask them some serious as well as stupid questions. After the interview, you can introduce yourself to spice up the fun.
Top 5 Trolls Voices for Online Voice Chat
You can use multiple troll voice options to troll your friends and family. Here're a few of the top ones that are truly magical.
Male to Female
Male-to-female voice trolling is always the one that gets the most people. For instance, you can call a friend and pretend in a female voice that you have a crush on them.
Grandma Effect
Grandmas are always concerned about their grandchildren and usually advise you on what to do and avoid. You can call one of your siblings, using the grandma's voice, trolling and scolding them for doing something they haven't done.
Ghostface
Some of the people you know must be terrified of ghosts. So why not capitalize on those fears and call them using the ghost voice trolling?
Female to Male
While male-to-female voice change works wonderfully, female-to-male is also quite impressive. If you're a female, you can call your female friend and talk to them in a male voice. They'll be concerned about who got hold of your phone like that. A girl voice trolling from MagicMic is perfect to create the fun.
Mickey Mouse
While you're at it, why not use the trolls' voices of a legendary cartoon character? Call the kids in your home and entertain them every once in a while. You can sing songs to them in the Mickey Mouse voice or tell them jokes.
Final Words
If you want to troll your friends and family by changing your voice, the MagicMic voice trolling app can be your best friend. It has all the features of a world-class voice changer, such as hundreds of filters, MP3 & WAV support, and regular updates.
Remember to use the voice trolling ideas above, as they are tried and tested and work every time.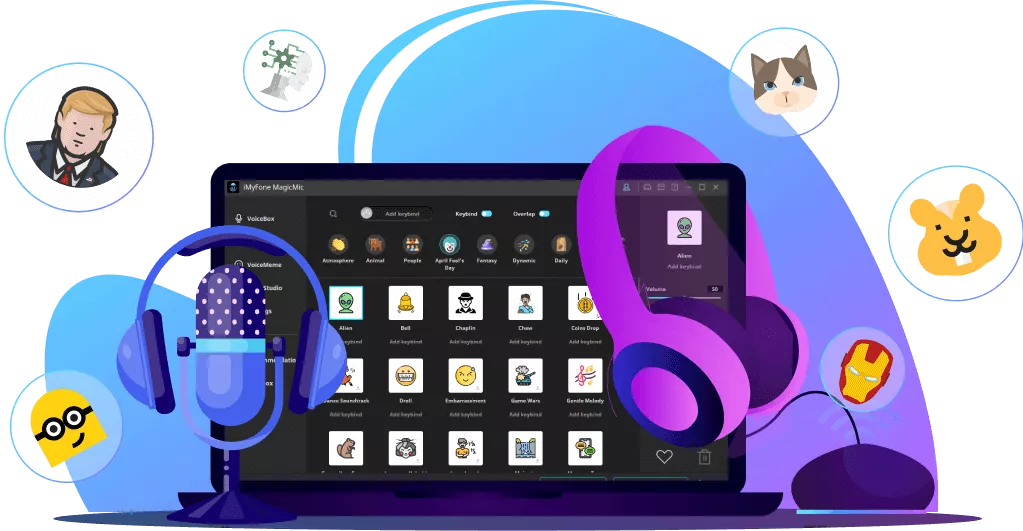 125+ Voice effects for one-click voice changing in real-time.
Huge library with 400+ Voice Effects and 150+ Voice Memes.
Sound emulator in games, live, chatting, online classes, and more.
Voice recording and audio voice changing is supported.
Voice studio lets you create any voice you like.