The nightmare before Christmas is a classic that most people have watched at one point or another. What if you could go beyond having the film simply as something you watch every Christmas season and could actually sound just like your favorite characters from the film?
Yes! You can indeed. MagicMic is the only voice changer which include premade voice filters of Jack and Sally from this film, that you will need for you to be able to make this a reality. This article tells you all about not only the film but also MagicMic.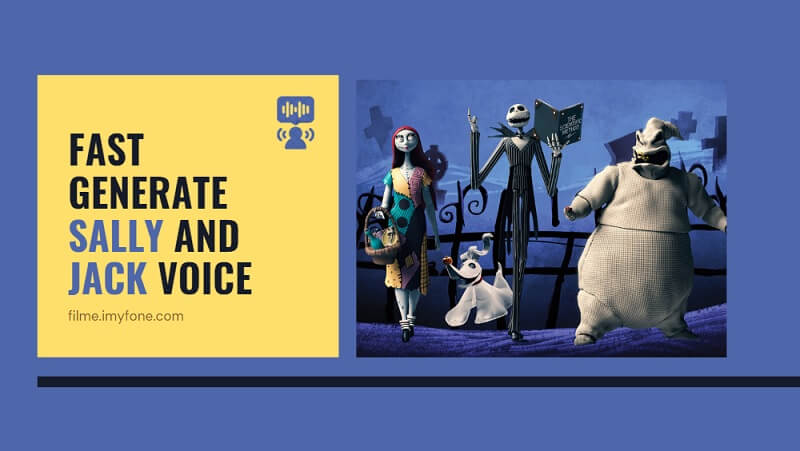 Brief introduction of Nightmare Before Christmas Characters
Nightmare before Christmas, which goes by the name 'Tim Burton's The Nightmare Before Christmas' is an animated stop-motion dark fantasy musical film that Tim Burton conceived and got directed by Henry Selick.
The film is about the Halloween town's king Jack Skellington, who accidentally finds Christmas town and comes up with a plan to take over the holiday. The various characters in this film include:
1. Jack Skellington
Jack Nightmare Before Christmas is the main protagonist of the film and is a living skeleton who also happens to be Halloween town's pumpkin king. Jack is voiced by Chris Sarandon. His character wears a black pin-striped suit as well as a bow tie.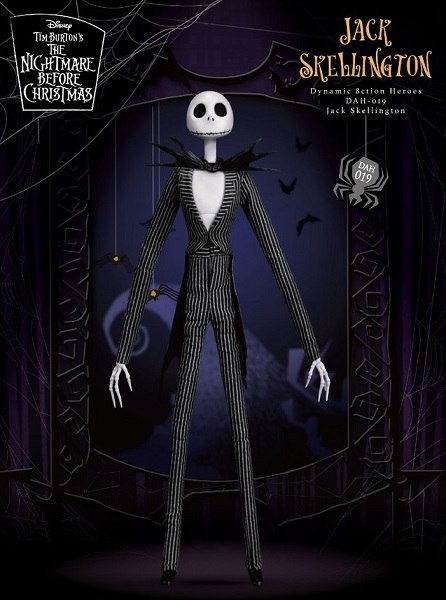 As the show begins, Jack makes his grand entrance at the Halloween town plaza by walking out of the fountain. Jack also has a ghost dog whose name is Zero and he is also fancied by Sally, yet another feminine character in the show.
2. Sally
Sally is a shy, loving, very pretty, and caring rag doll that plays Jack's love interest in the film. She tells Jack that Halloween and Christmas should not be mixed. Sally is seen to be the only character that doubts plans for Christmas Jack has.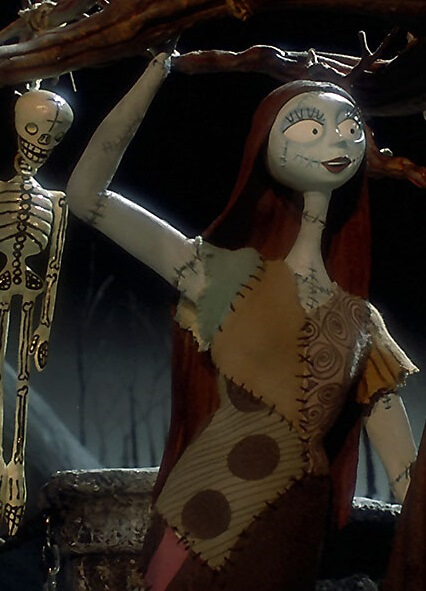 Her creator is seen trying to keep her imprisoned but she always manages to escape. The character is voiced by Catherine O'Hara.
3. Oogie Boogie
Oogie Boogie is the film's main antagonist. His character is voiced by Ken Page. Oogie resembles a huge burlap sack and when he gets defeated eventually, it is revealed that he indeed is filled with a crazy amount of bugs.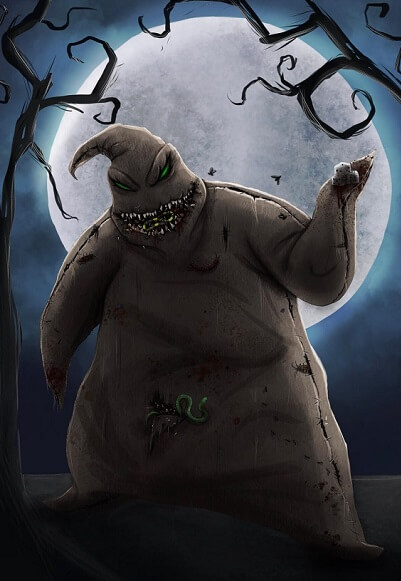 4. Doctor Finkelstein
Doctor Finkelstein is a resident in Halloween town. His character is presented to be mad, or not okay mentally. He is also the 'father' or creator of Sally. He is a pale scientist who has a hinged skullcap that opens up to reveal his brain. He also uses a motorized wheelchair. He is voiced by William Hickey in the film.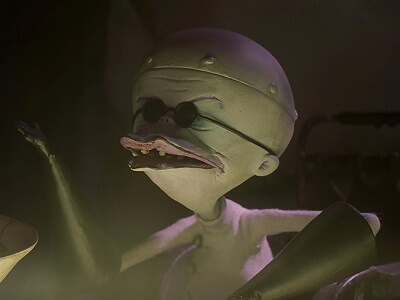 5. Zero
Father Santa Claus the December Giver, or as called by Jack Sandy Claws is Christmas town's king. Santa gets kidnapped following Jack's orders as he tries to take his place during the Christmas season and his life even gets threatened. Luckily, he is rescued and he keeps his holiday. Santa is voiced by Ed Ivory in the film.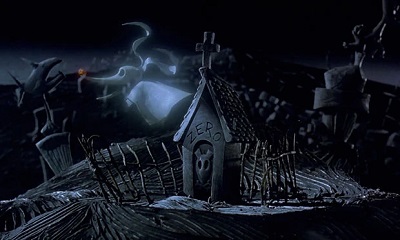 How to generate Sally and Jack's voice of Nightmare Before Christmas
If you want to make your voice sound just like that of either Jack or Sally from Nightmare Before Christmas, the best real time voice changer is without a doubt MagicMic. MagicMic does indeed work in real time as it does not need you to record audio prior or to use any other recording app while also using it.
It automatically changes your voice to your desired voice or applies your chosen effects to your voice as you use it.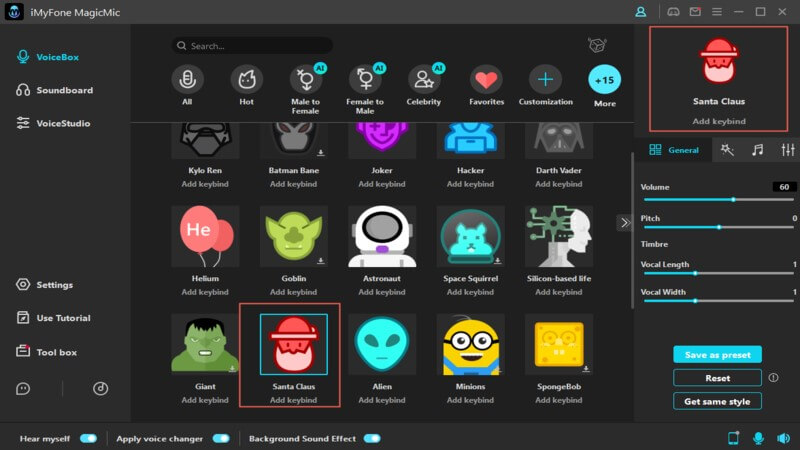 Features:
1. MagicMic has a wide range of effects that are continuously updated. This means your library of effects will forever be growing, decreasing any chances of you not being able to find your needed effect.

2. MagicMic gives you the opportunity to have full freedom of creativity as you can easily create and adjust your very own soundboard. Customizable soundboard.

3. MagicMic can be used on both iOs and Windows without any issues or restrictions. o MagicMic operating system

4. With MagicMic, you can create shortcuts by assigning effects to various keybinds such that your voice is changed with a simple press of a key bind.

5. MagicMic works instantly, which means that it does not need any pre-recorded audio and this increases its speed and efficiency greatly.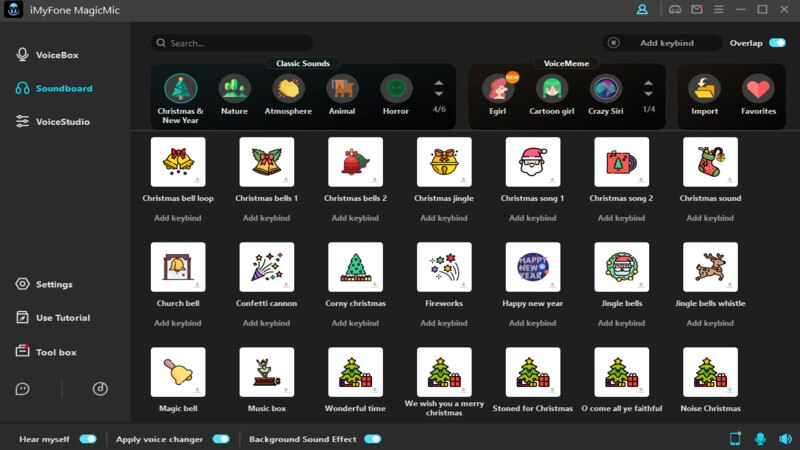 Use Scenarios of MagicMic Voice Changer
One can use the voices of characters from the nightmare before Christmas in the following ways:
You can use the voice of Jack Nightmare Before Christmas when giving your younger siblings a bedtime story. It will indeed get them very excited and will bring the story to life.
You can use the voice of sally's nightmare before Christmas in your online video games for a good laugh out of everyone.
You can send your family Christmas wishes using audio and having the nightmare before Christmas characters' voices. You will not only be spreading cheer but also giving your loved ones a reason to laugh.
User Reviews
MagicMic continues to be one of the leading voice changers in the world, having an amicable reputation and being ranked four and a half stars in its reviews. Millions of people all over the world continue to use it and appreciate its efficiency.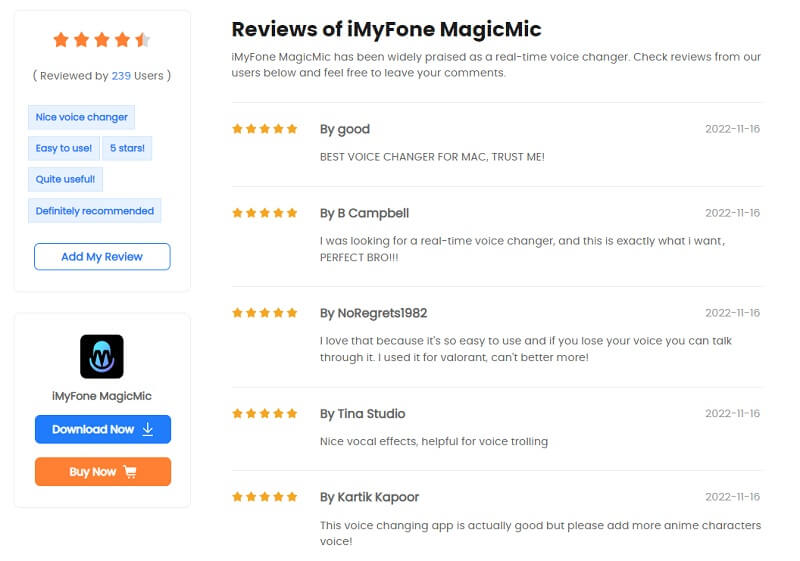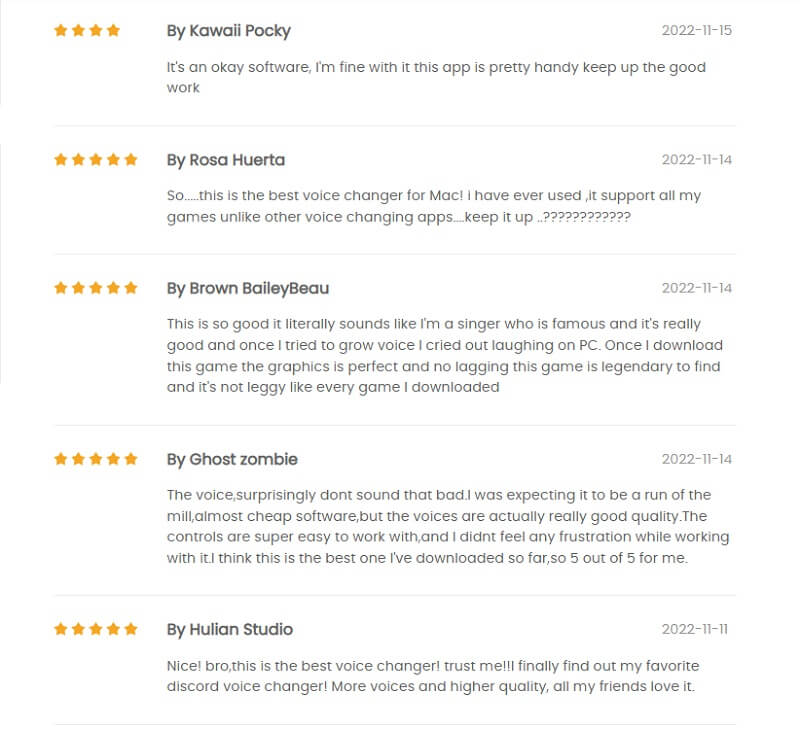 Conclusion
You do not need to stick to the basic routines of Christmas with the help of iMyFone MagicMic. You too can create a cool video or montage of how your year has been or to appreciate your loved ones and remind them how grateful you are for them and include some humor in it by using the Nightmare Before Christmas sound effects and changing their voices in some clips.
With all the information above, there is nothing stopping you from making this holiday season more special for yourself as well as those around you.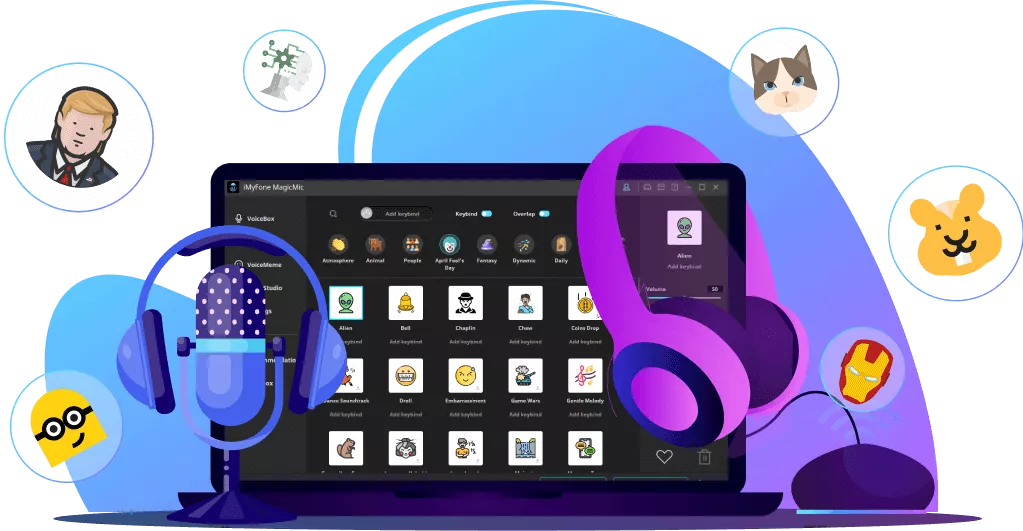 125+ Voice effects for one-click voice changing in real-time.
Huge library with 400+ Voice Effects and 150+ Voice Memes.
Sound emulator in games, live, chatting, online classes, and more.
Voice recording and audio voice changing is supported.
Voice studio lets you create any voice you like.