Do you want to know how to adjust white balance of a video in a few simple steps? If so, then you'll be glad to hear that you're in the perfect place! Have you ever tried to capture a scene but realized that the video lighting don't go along with the scenery?
This article will guide you over the simplest method to adjust the white balance of a video.
What is White Balance and Colour Temperature?
Before you learn to adjust white balance of a video, it's important that you understand the complete mechanism that this phenomenon is based on. You also need to familiarize yourself with some common terms appearing in this article, such as white balance and color temperature, and how these can have a direct effect on the brightness of your video.
White Balance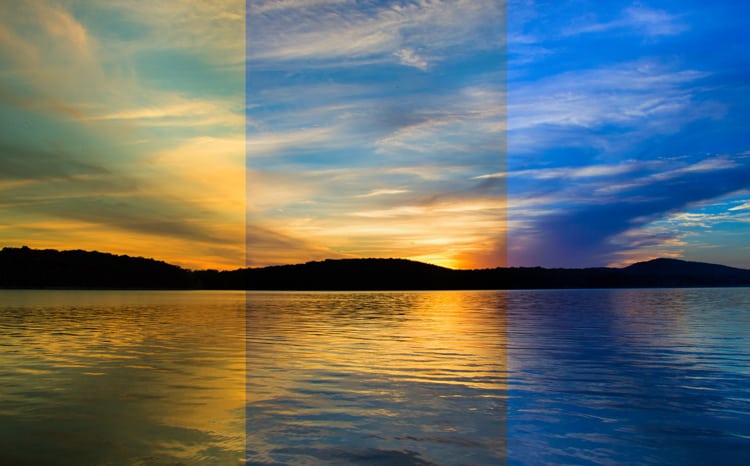 So what is the white balance of a video and why does it play such an important role in describing the video lighting? White balance is basically a camera control tool that alters the colour sensitivity of a camera to match it according to a certain scene. This is done by setting certain colour pointers such as black pointer, white pointer, and grey pointer.
Cameras use this feature to balance the colours of a video and ensure that the captured colours are as realistic and natural as possible. The white balance feature is found in most professional cameras and makes automatic adjustments to the video; however, in some cases, the white balance can be further altered to ensure the best results. This can be done with the help of good video editing software.
Colour Temperature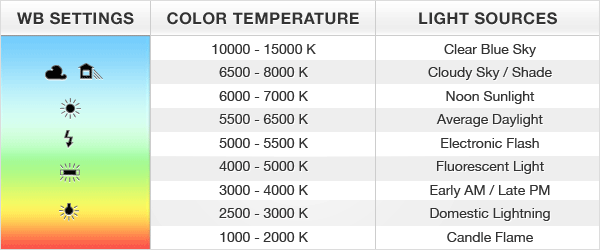 The color temperature holds immense importance while adjusting the white balance of a video. Different light sources emit light with different colour temperatures measured in Kelvin (K).
Warm colours such as Yellow and Orange tend to have a low colour temperature naturally from 1,000 K to 5,000 K. On the other hand, cold colours such as Blue tend to have higher colour temperatures usually between 5,000 K and 10,000 K. Most cameras can't accurately adjust to different colours of light and this has to be done manually with the help of video editing.
Easier Way to Adjust Video White Balance - iMyFone Filme
The best method to adjust white balance online is to use a suitable video editing software that allows you to do so. In those regards, I'd recommend you to use iMyFone Filme. Filme proves to be the perfect tool for this job solely because of its simple nature and efficient functioning. Filme is an ideal video editor if you want to perform basic or advanced editing tasks efficiently and with minimum effort.
How to Adjust White Balence with iMyFone Filme
As you might've guessed, Filme also allows you to adjust white balance of your video. Moreover, this can be done in just a few minutes by following some steps that are listed below:
First of all, you need to download and install iMyFone Filme onto your Windows or Mac device. Immediately after the download completes, tap the downloaded file to begin installing the software on your device .Launch Filme after the installation completes.

Next, tap the 'Import media here and apply it to multiple projects' option and locate the video clip that you need to edit. Double tap the video file to import it into Filme.

Hover your mouse over the video in the Media Library and tap the '+' button appearing on top of the video to add this clip to your timeline. You'll be able to edit the video and perform necessary actions from the timeline.

Now, double-tap the video clip from the timeline to open up the edit toolbar. Drag the slider given in front of 'White Balance' to adjust the white balance. Moving the slider forward will make the video brighter and moving it backwards will make it darker. Hit 'OK' once the adjustment is made.

Go to 'Export' from the top menu and select 'Export Video'. Enter the necessary details including video quantity, name, and destination. Once again, hit 'Export'.
Key Features Of Filme
Filme is a video editor especially known for the numerous features that it has to offer. You can perform all sorts of video editing tasks with this tool. Below are some of the key features of Filme as a video editing software.

All basic video editing functions, including crop, trim, resize, rotate, fasten, split, and many more, are supported by Filme.

Filme's Fast Mode allows you to instantly set up a slideshows of selected images or clips with over a thousand amazing templates to choose from.

Transitions are a main part of video editing. Filme can help you with this by offering multiple transition options that are sure to please the viewers.

With Filme, you can express your creativity with your videos by making use of special effects to help your video stand out.
Watch this video to see how to use Filme to edit video step by step:
White Balance Adjusting Tips
Now that you know how to adjust white balance, you also need to get aware of a few tips regarding adjustment of white balance and video editing in general. Video editing isn't easy, and these tips will ensure that you feel much more comfortable while editing videos on a professional video editing software:
It's always preferred to adjust the white balance of a camera manually than to depend on the camera's auto adjusting feature. This ensures better results by making the colours seem more natural.

Experiment with different white balance settings until you discover the most suitable setting that goes perfectly with your desired scene.

Adjust the white balance of your camera before shooting a video.

A good video editing software typically demands a fast system, hence, if you're thinking to begin professional video editing, then you must own a good computer.

Choose the right video editing software whose interface works best for you.
Conclusion
A video can be greatly improved on by setting its brightness to the best settings. This is why it's so crucial to adjust white balance of a video. Once again, I'd recommend you to use iMyFone Filme to adjust the white balance of your video as it is incredibly easy to use. It is packed with numerous options and interesting features that will be worth your time. Give Filme a try and I assure you, it won't disappoint!