Twitter is a great place to share live streams with the audience. If it seems interesting to you, but you do not know the right method to start a live video on Twitter, then this article is going to make your Twitter live Broadcast easy.
In this article, we are going to tell you how to start a live video directly on Twitter or by using Periscope and OBS. Furthermore, we will also share the best video editor for Twitter videos.
How to Start a Live Video Directly on Twitter
Being active on Twitter, you can connect with many people from all around the world. Content creators and content promoters can find it a good way to make their audience feel more comfortable and connected. It is a great way to build trust with the audience and admirers. Twitter allows its users to do live streams directly from the app in a very simple and easy way.
The procedure is quite simple; even a beginner can easily do live streams on Twitter directly from Twitter.
Steps on How to Go Live Using the Twitter App
Step 1: First of all, download and install the Twitter app on your device. Don't forget to install the latest version of Twitter. Install the app and then open it.
Step 2: After opening it, you will see an icon to compose new tweets on the lower right side of the screen. Tap on that icon, and you will be directed to a new screen.
Step 3: Here, you will see many options to create new tweets, but you will have to select the Camera/Pictures icon. On the next screen, they will ask you to select Capture, Video, or Live.
Step 4: Tap on the Live option and then write down a little description about your live Broadcast. You can also add hashtags related to your stream so that more people can connect with your live stream. After doing this, tap on the Go Live button. You can also invite your friends to your live stream by tapping on the Invite Friends options. On the right side of the Go Live button, you will see an option to turn on and off guests for your live streaming.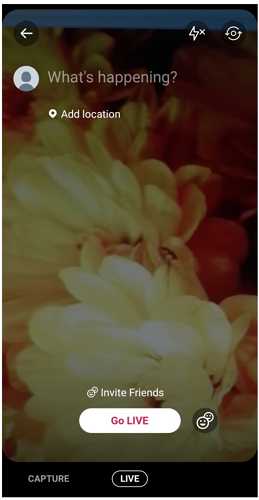 How to Do a Live Video on Twitter Using Periscope
Periscope is a live broadcasting mobile application supported by Twitter. It is used to go live on Twitter, and its users are all around the world. Periscope has the ability to turn a mobile into a small live video station. The users are benefited from features like 24 hours stream life cycle, Twitter integration, and a stream saving option for your viewers. It allows users to go live whenever and wherever they want.
Steps on to Go Live on Twitter Using Periscope:
Step 1: Download and install Periscope's updated version on your device and then create a new account or sign in with any existing account if you have one.
Step 2: Go to the main page and open the Broadcast Preview by tapping on the camera icon at the bottom of the mobile screen.
Step 3: To make your stream informational and captivating for your viewers, enter the title or short description of your live stream.
Step 4: After writing down the title or description, select the people with whom you want to share your live streams or invite your friends directly to your live video on Twitter. You will also see a Compass icon on your screen. Tap on that icon to turn on the location-sharing option.
Step 5: After selecting all the options according to your desire, tap on the Go Live button to share live video with the world through your mobile.
Step 6: Whenever you want to end the live streaming, just scroll down the screen and tap on the Stop Broadcast button.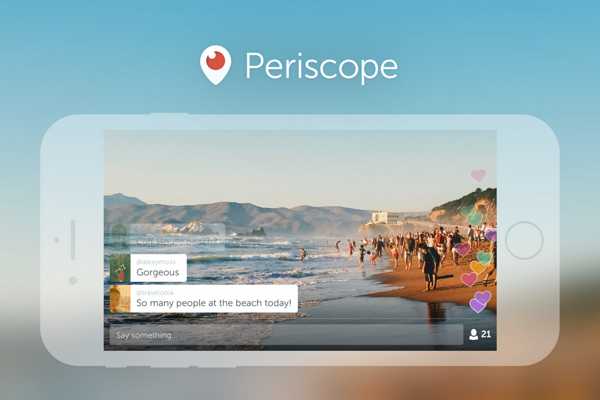 How Do I Stream to Twitter with OBS?
OBS Studio (Open Broadcaster Software) is a free software specially designed for capturing and streaming live videos from platforms like Twitter. It also enables its users to record video content for the audience.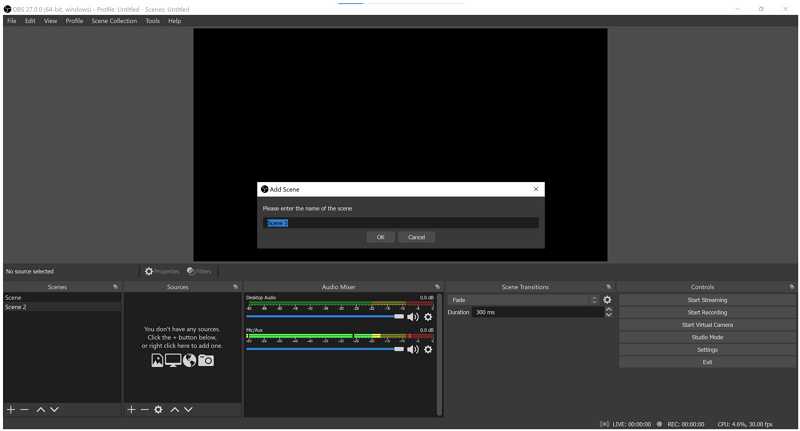 Steps on How to Go on Twitter Using OBS:
Step 1: Go to the OBS Studio's main site and download the software on your computer. Install it and open it on your computer to get started.
Step 2: On the main screen, you will see a small Plus icon under the Sources section. Click on the Plus icon and then click on Display Capture. A small window will pop up on the screen to create and select sources. Here, you can also give any name or title to your source and click on the OK button.
Step 3: After that, you will be ready to share your desired screen on Twitter as a live video. Go to your Twitter account and click on the More option on the left side panel and select the Media Studio. You will see the Media Broadcaster Window page will appear on the screen.
Step 4: From the top menu bar, click on the Producer option and then on Create Broadcast. After clicking on Create Broadcast, you will see a dialogue box appear on the screen. You need to fill some empty spaces with information. Fill in all the required information. You will also see the option to Select a Source from any pre-installed sources, or you can also create a new source on your own.
Step 5: After filling in all the required information, click on Create Broadcast at the bottom of the screen. Now go back to the OBS Studio to connect Twitter with OBS Studio. On the OBS Studio's window, click on the Settings. Select Stream from the side panel.
Step 6: On this page, you will also see an option Service. From here, you can choose the platform where you want to go live. Click on Twitter/Periscope. Choose the desired server and then paste the copied stream key and click on Apply. The software will direct you back to the previous window. Click on the Start Streaming.
Step 7: Go to the Twitter Media Studio, and you will see that OBS studio and Twitter Media Studio are connected, and you will be able to see your recording video on Twitter Media Studio. Now, click on the Tweet option, and you will be live on Twitter by using OBS. You will also see the End button to stop the live broadcast streaming.
FAQs about Twitter Live Video
Q1. How long can you live on Twitter?
Twitter has a video length limit for live streaming. It allows you to go live with a video of 140 seconds (2minutes and 20 seconds). However, there are also some unique accounts that can go with 10 minutes of live streaming. Other than this, you will also take care of your file size for doing live streams on Twitter. The maximum file size for any Tweet video is 512 MBs.
Q2. How do you see if someone is live on Twitter?
Twitter has made it easy to detect any live stream on the app by launching a Notification button. You will need to turn on the Notification button, and then you will get notified whenever a person whom you are following goes live on Twitter. You will receive an alert. Tap on it to instantly join the live streaming.
Q3. Where do I find Twitter live?
If you want to go live on Twitter, you will just need to use your Twitter account. We have discussed the whole process of how to go live with the Twitter app on your mobile in Part 1 of this article. Moreover, you can also use any software to compose and customize your live streaming on Twitter; you can easily learn the process from Part 2 and 3 of this article.
If you want to be notified whenever anyone you are following goes live on Twitter, just turn on the Notification button and tap on the alert to join the live Broadcast.
Q4. What is Twitter streaming API?
Twitter Streaming API is a program or interface that is used to judge and see the latest information and collect up-to-date data through the web. It allows users to use usernames, passwords, and locations for tweets to get quick and accurate results.
Also Read:
Top 10 Twitter Video Downloaders for You >>
Best Video Editor for Editing Video for Twitter
Filme is a professional and beginner-friendly video editor. It can help you edit your video for social media or any other purpose. You can make your video more appealing and engaging by using the cool features of Filme.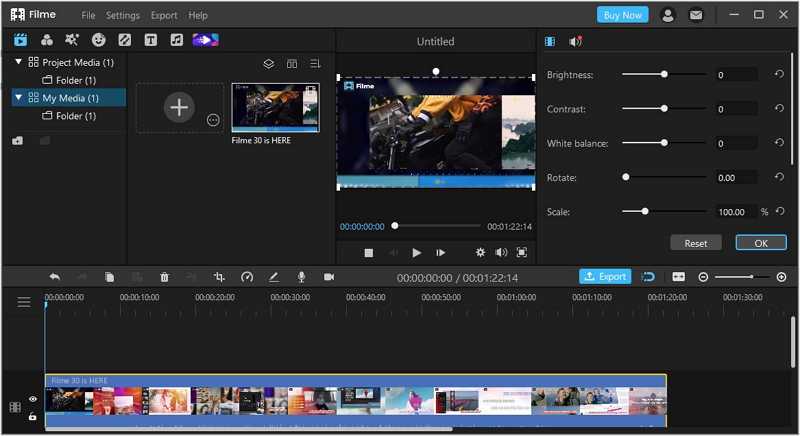 Features
Basic Video Editing
Filme has the basic video editing tools. You can cut, trim, split, adjust speed, adjust color, record screen, change your voice, add text, and make other changes to your video. You can make all these changes in a few clicks only.
Advanced Effects and Transitions
Filme has advanced effects and transitions. You can use them to make your Twitter videos more engaging. There are dozens of effects and transitions available. You only need to select the best one and add it to the video.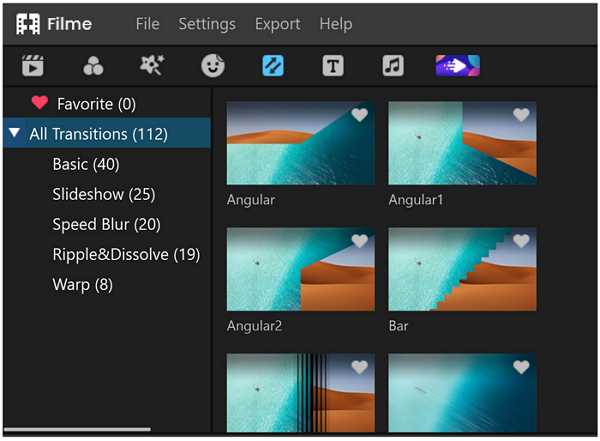 Text and Audio Tools
You can add text to your Twitter videos using Filme. There are different text options for titles, subtitles, captions, and end titles. Moreover, there are many styles, colors, and fonts available.
Filme also offers you audio tools. You can edit your audio in the timeline and mix it with other tracks. You can also use the voice changer to change the sound of a video or record a voice with a different pitch.
Export Options
The export options of Filme are perfect for any social media, including Twitter. You can export the file in the desired format. You can select the file container, video quality, resolution, frame rate, bitrate, and other settings. You can also upload the video to your Twitter account using Filme.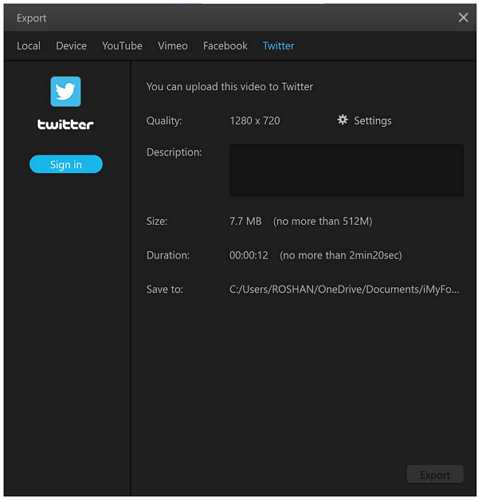 Final Words:
Twitter is the best online platform to share informational moments with your admirers, followers, and lovers. Going live on Twitter seems difficult, but we have tried our best to make it easy for our readers. You can easily go live on Twitter directly from the app or by using Periscope and OBS Studio. If you want to edit your Twitter videos, you can use Filme, which is a nice video editor for Twitter. It has exceptional features to make your videos perfect and more engaging.