Adding a video clip on Twitter seems pretty straightforward, but it isn't the case with beginners. Those who are new on Twitter don't know how to upload a video on Twitter.
Moreover, some users want to know about how they can save a video from a live broadcast. This article will inform you of all the necessary information which you need in this regard.
Let's discuss it in detail.
How to Add a Video Clip to Twitter?
Sharing a video on Twitter has become the norm nowadays. Old users who have been using Twitter for a long time know how to upload a video on Twitter, but beginners still need guidance.
Now we will talk about uploading a video on Twitter from either a desktop or from a cell phone. Let's start it.
Steps of uploading a Twitter video from computer
Step 1:
Click the bar " What's happening " after logging in to your account.
Step 2:
You will find an icon just on the left side of your bottom. It is the option of adding photos or videos. Through this icon, you can upload an image or video.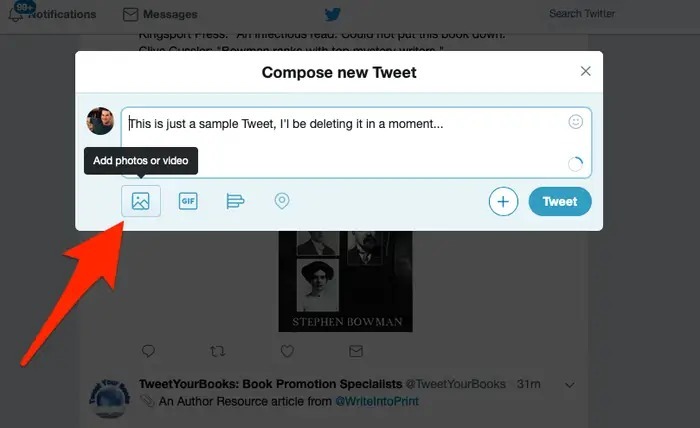 Step 3:
After exploring the icon, you will need to select a video that you want to upload on Twitter. After choosing the video, press on the video, and it will be ready to upload on Twitter.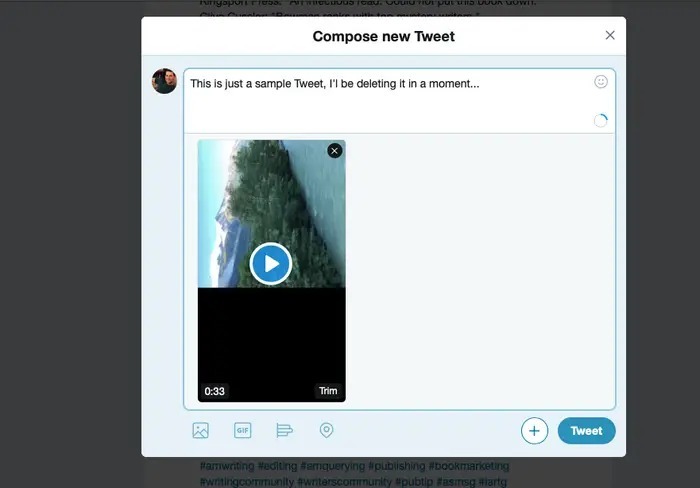 Step 4:
If you want to add any text along with your video, you can do it. After doing it, hit the tweet option.
Steps of uploading a Twitter video from a mobile device
Step 1:
First, you need to log in to your Twitter account, then go to the bottom to hit the quill icon.
Step 2:
In the next step, look for the mountain icon at the left of your mobile screen and hit it.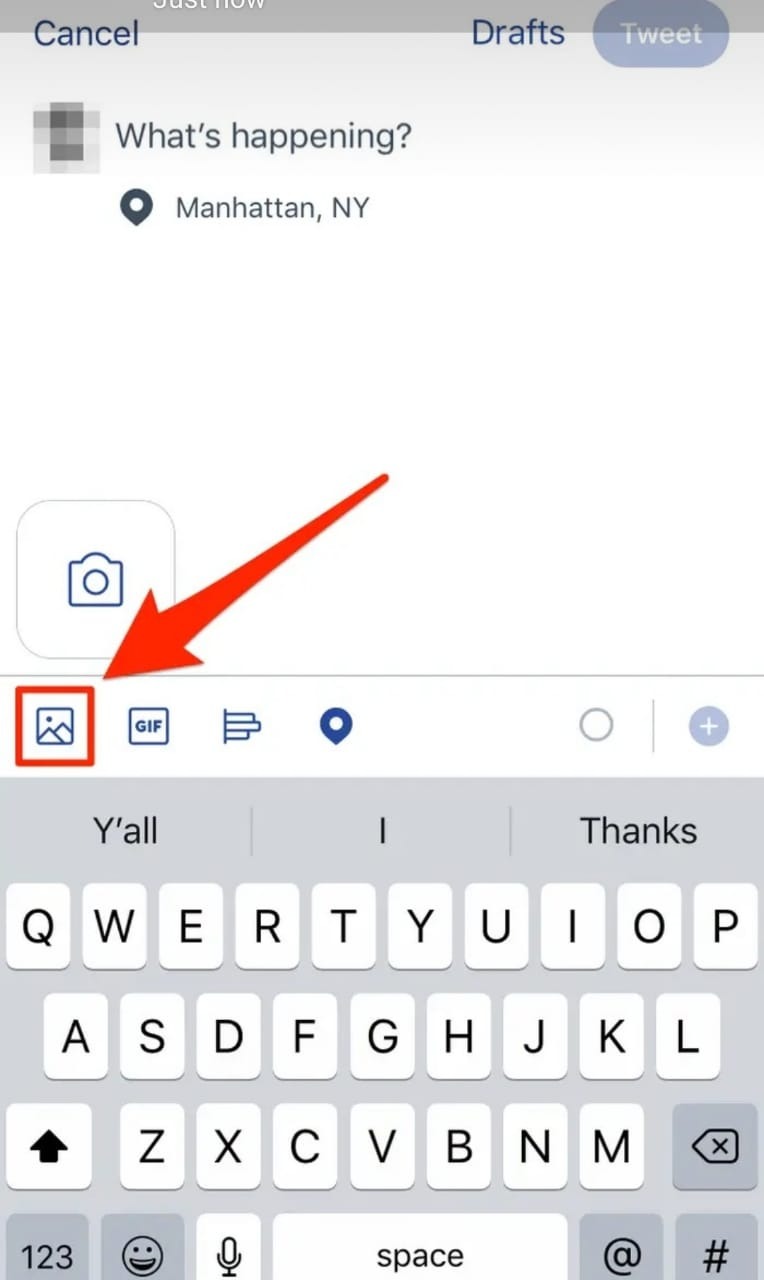 Step 3:
Now you have come to an option where you can select a video by your choice. It's now your decision to make whether you want to record a video or pretty much happy to choose a video from your gallery.
Once you have decided, you will see the option of Twitter asking for permission to upload a video. You can enable it from there and can select a video.
Step 4:
You can add text, whichever you want to add to that particular video.
How to Clip Video for Twitter using Live Cut
If you wonder how to make video clips for Twitter using Live Cut, then we have complete guidelines for you to follow.
Live Cut is nothing but a great editing tool that enables you to download video clips during a live broadcast. There is no expertise needed in it even though it downloads the video in real-time.
Steps of saving online videos using Live Cut
Let's try to find out how someone saves a video clip during a live broadcast.
Step 1:
Go into the media studio and press on the producer tab.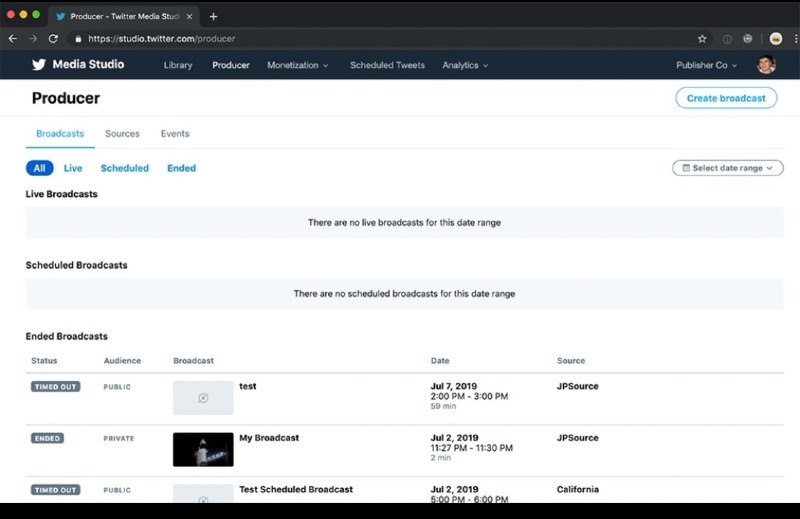 Step 2:
You can select any Broadcast from your list. Once the Broadcast details window is opened, you can press the Live Cut button present under the preview player.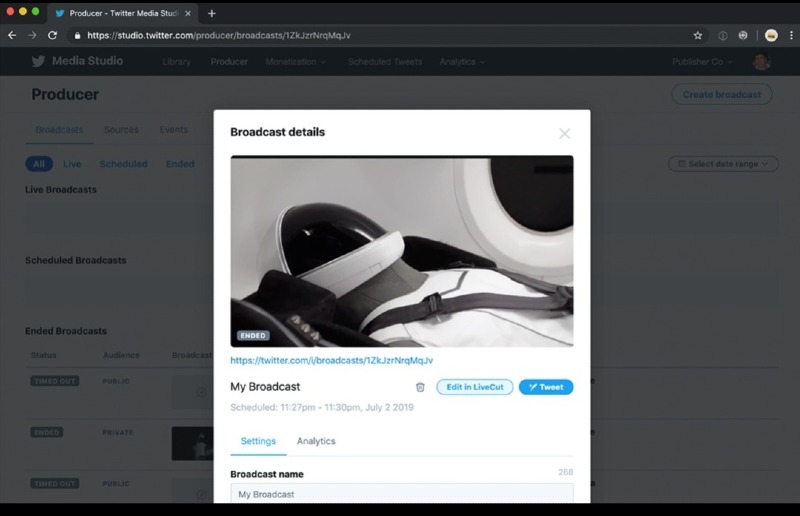 Step 3:
Use Set end point buttons or set start button to begin the process of creating a clip. You can change the duration of the video clip by using right and left clipper bars.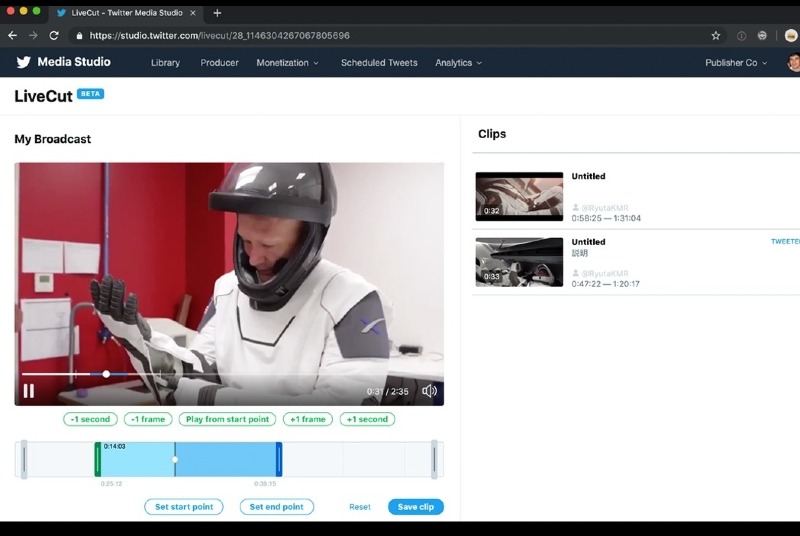 Step 4:
In the next step, you need to look in the clips list for your created clips.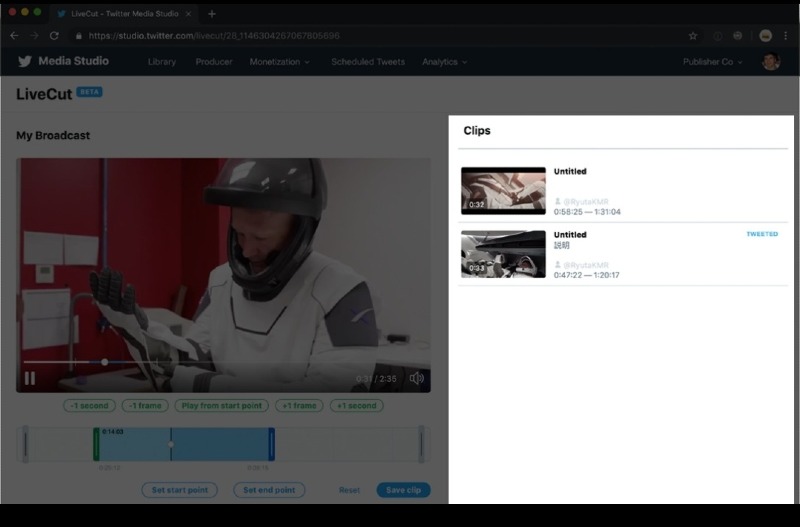 Step 5:
Pick a clip that fine-tunes Tweet, add metadata, and clip editing.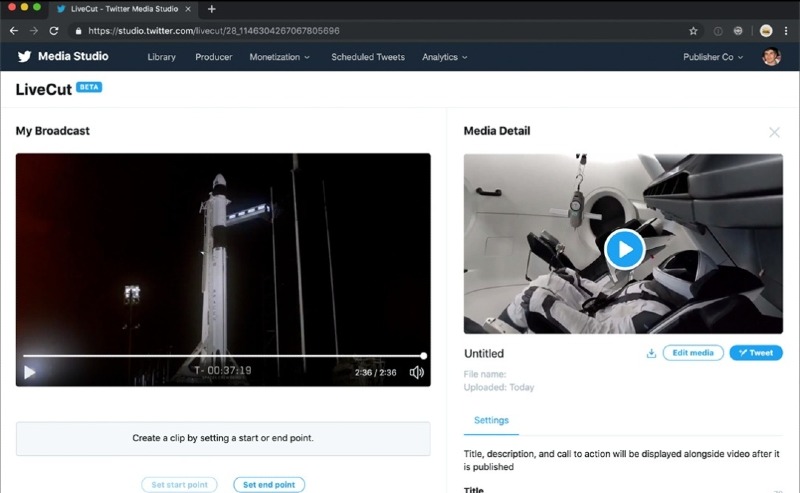 Step 6:
Click the tweet icon to inset your Tweet text. Afterward, you can schedule your Tweet or can upload a video clip straightway.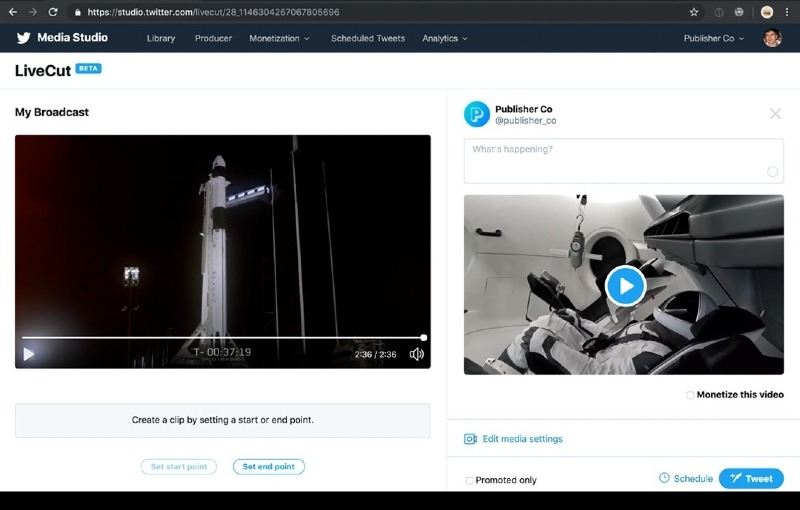 How to Clip Video for Twitter using Online Video Cutter?
If you want to know how to make a video clip for Twitter using an online video cutter, we aim to help you in this regard.
The online Video Cutter doesn't just trim videos but also convert them and fade out and fade in effects. You only need to follow small steps to be able to save video through Online Video Cutter.
Steps of saving online videos using Online Video Cutter
Let's discuss the steps.
Step 1:
You will be asked to choose a file from Windows, Mac, or another device. You may select it from Google Drive and Dropbox.
Online Video Cutter allows above 500 MB of video to be trimmed easily.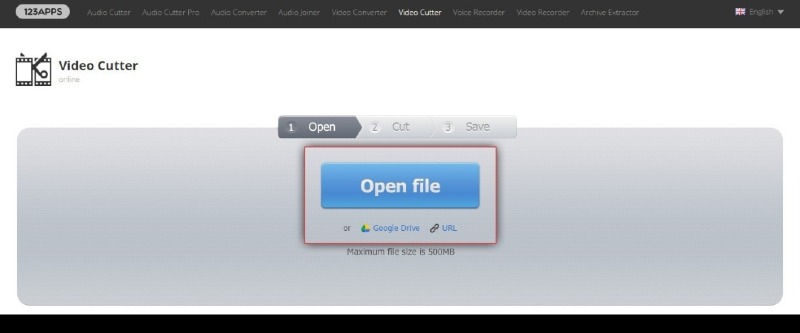 x

Step 2:

Select the part of the video you want to cut and then select the extract or delete option. Click Export after changing the output format.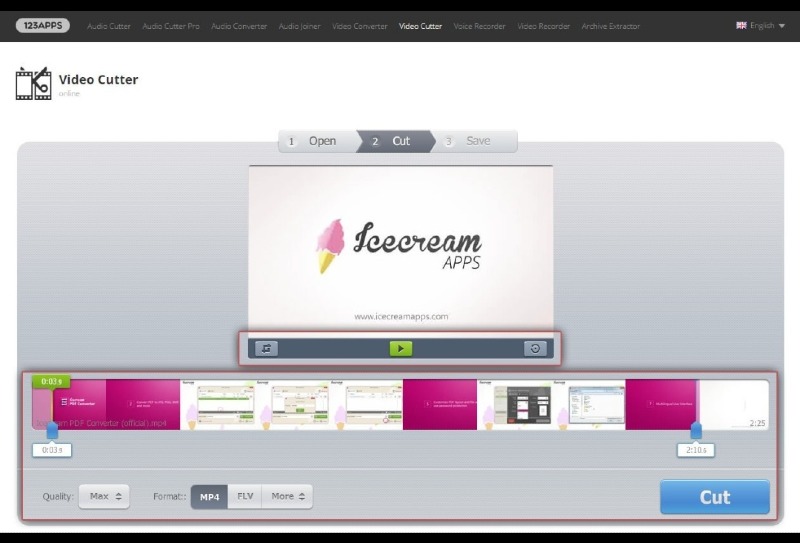 Step 3:
After this step, your file is ready to download. You can save it into your Google drive or mobile device. You can also watch the video from your browser, which you have just cut.

Best Video Clip Maker for Twitter -iMyFone Filme
If you want to find a way that can make your Twitter video more valuable and informative, iMyFone Filme can prove to be a great helper for you. With the ability to crop or trim your video, this software will make your video nothing less than perfect.
Features
Features
Filme possesses some unbelievable features that can make your video worth watching.
Let's dig deep into discuss some of them.
Basic Editing Tools
Split Tool

Crop Tool

Adjust Speed

Rotate Tool

Picture in Picture Effect

Split Tool
Watch this video to learn how to edit video using iMyFone Filme:
Split Tool
You can get part of the video through the split tool feature by pressing the split button in iMyFone Filme.
Crop Tool
If you want to crop any clip from the video, you can do it by pressing Crop Tool from iMyFone Filme.
Adjust Speed
If you want to make your video nothing less than entertaining, you should adjust your video's speed. You can adjust video using iMyFone Filme to a significant effect.
Rotate Tool
If you are not enjoying your video from an angle, you can quickly rotate your video position using our software iMyFone Filme. It will make your experience even more enjoyable.
Picture in Picture Effects
If you want to run two videos simultaneously on your mobile screen, you can do it with the help of Filme Video editor.
Effects Features
Befitting effects to your video add another dimension to your content. Without using good filters, videos seem pretty dull. iMyFone Filme has some extraordinary filters to offer for your videos.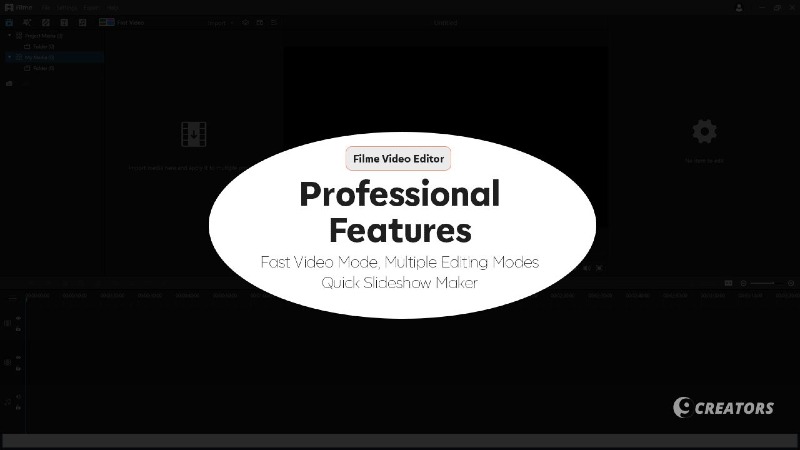 Basic Effects

Text Options

Transitions

Audio
Let's discuss it one by one.
Basic Effects
Filme editor provides plenty of resources to add animations and creative filters to make your video memorable.
Text Options
Your video title is pretty important. By looking at that aspect, iMyFone Filme has a cinematic title option that looks great. Furthermore, there are also different types of colors and fonts available.
Transitions
In video editing, you will find something between two video clips. You often see that when two pictures alter their position on the screen, there is a catchy background present.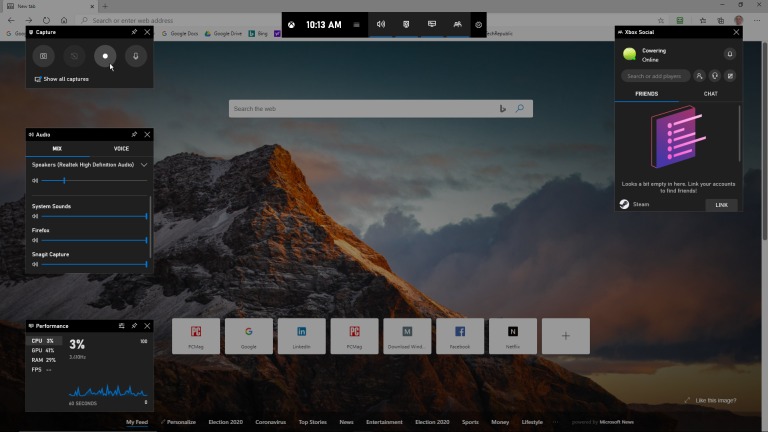 Audio
Audio of video determines the quality of your video. If the sound quality is not good enough, people will not like it no matter how good a video is. Filme editor is providing specific options to improve the audio of your video.
Final Words
You can add a video clip to your Twitter account by following simple steps. However, some Twitter lovers want to download a video during a live broadcast. It seems unrealistic, but it is possible using Live Cut.
Furthermore, if you're going to edit a video that looks majestic, you should make up the mind to acquire iMyFone Filme's services. It is worth your time as it worlds brilliantly.
This article focused on providing you with the best insight into the video-related scenarios on Twitter.