Like all other features, videos have become an important factor in the user experience on Twitter. People want to download videos directly from Twitter on their iPhone or Android. The problem with many Twitter video downloaders is that they do not give you good video quality after apps download the video.
After thorough research, we selected the three best Twitter video downloader apps for iPhone users or Android users. We will try to explain the steps in detail to follow along and enjoy Twitter videos offline.
Best Twitter Video Downloader App for iPhone
1. My Media File Manager
If you are aiming to get Twitter video downloader mobile App. In that case, MyMedia File Manager is probably the easiest, and you just need a third-party browser to download Twitter videos to your iPhone.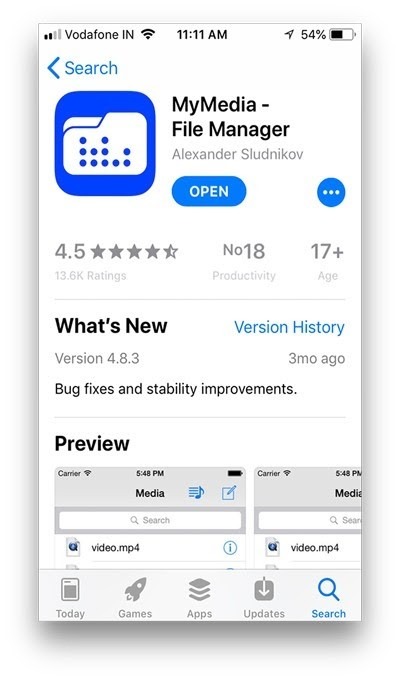 Features
It possesses a multi-tabbed web browser that helps in downloading the files.

Its file management system consists of Images, Media, and other Files sections.

There is an option available for private browsing
Pros:

MyMedia File manager will create a folder to protect and optimize your downloads.

It provides complete password protection.
Cons:

As of now, there is no significant downfall to using it.
2. SaveTweetVid
SavetweetVid is another brilliant app that will download Twitter Video for your iPhone. It is a pretty simple and free app that can excite you big time. There are some simple steps that you need to follow to get your job done.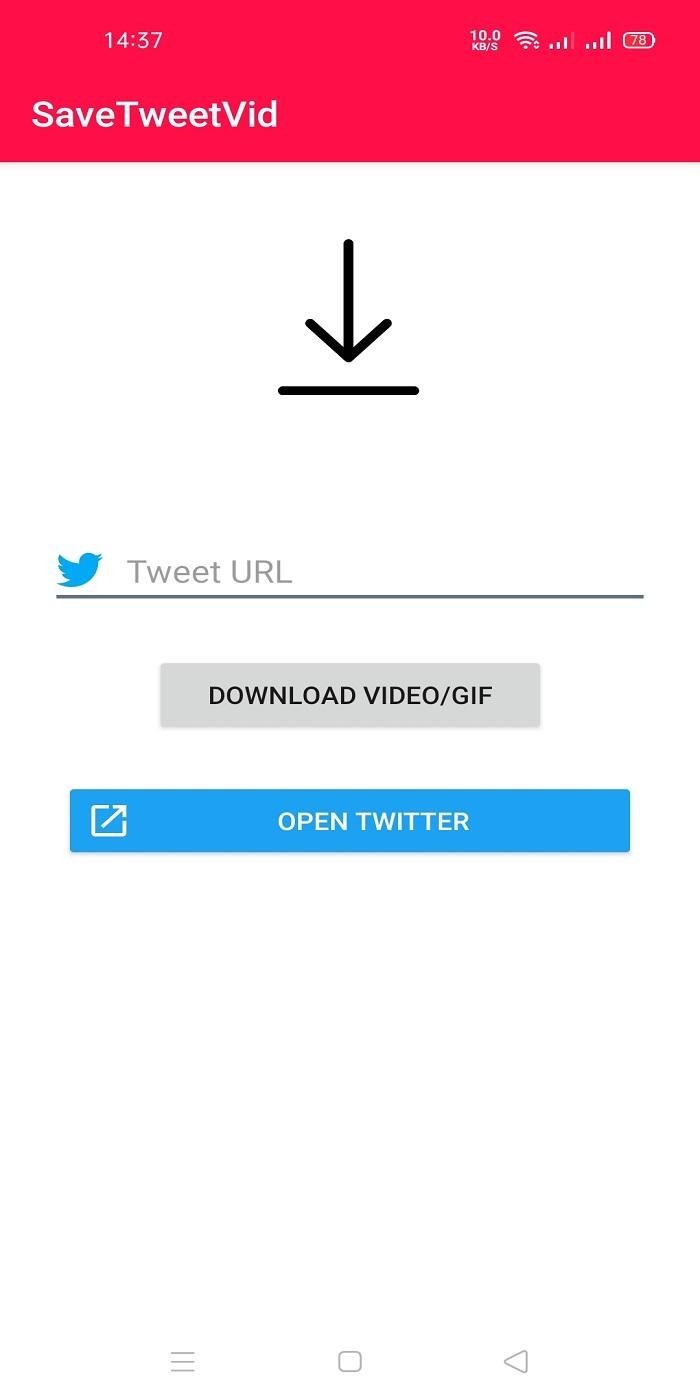 Features
It can save mp4, mp3, and GIF files.

It is pretty easy to use SaveTweetVid and is free for you in the App Store and play store.
Pros:

It is simple and doesn't make you unhappy with annoying adware and malware.
Cons:

You can get frustrated with homepage ads.
3. MobiMover
MobiMover is a reliable and reasonably professional tool for downloading Twitter videos on iPhone. It can share data among iOS devices without any trouble. With some of the outstanding features, this app is no less than surprising for many iPhone users.
Let's discuss some features.
Key Features
It is easy and free to use.

It can transfer data from one iPhone to another iPhone
Pros:

Not just Twitter, MobiMover can download data from other websites to iPhone.
Cons:

You will need a computer to be able to download Twitter Video for iPhone.
Best Twitter Video Downloader App for Android
1. Video Downloader for Twitter
Video Downloader for Twitter is free to download for any Android device. The interface is also very clear and does not require any prior knowledge.
However, this app has other features. A tab allows the user to see his download history.
So you can check all the Twitter videos saved on the Android phone.
Features
It supports previewing and deleting

This app completely allows you to select resolution and quality.
Pros:

Besides being a lightweight application, a Video downloader from Twitter is a smart application.

Its features are flawless, which makes this app the best Twitter video downloader App for Android.
Cons:

Sometimes, Ads can irritate you.
2. Download Twitter Video
The most popular thing about this app is that no one will ask you about redirects, ads, or the premium subscription. It possesses a fairly simple and user-friendly interface which impressed many.
Features
Built-in video player

Simple interface

Built-in video player
Pros:

You won't face the problem of ads popping up your way.

A user can secure videos with a passcode
Cons:

It can work improperly sometimes.
3. GIF Tweet Downloader-GIF image & video
This app suits you perfectly if you want to download the video from Twitter quickly.
There is no need to copy and then past the link with this app; just sharing a video will do good for you.
Features
No login required

It will support you while selecting a video
Pros:

Easy to use
Cons:

Many ads
Best Video Editor for Twitter - iMyFone Filme
iMyFone Filme Video Editor for Twitter (Top Pick)
iMyFone Filme is a super easy video tool for professional video production, especially when you don't want to do heavy editing through other software.
It gives you the ultimate resources to create amazing videos with multi-layer end filters and movies to tell a powerful story.
This video creation software has great benefits for users, as it has a wide selection of applications with different functions.
You can cut, split and edit videos, add effects, transitions, and text, combine and edit images/sounds. In addition to that, you can quickly convert and adjust video format and create more.
Key Features
Here are some of the key features of iMyFone Filme that makes it stand out from other video downloaders of Twitter:
Crop or Trim Video

Add delete Files

Smooth Transitions

Multi-Format Export

Editable sound Track
You can easily crop or trim videos using Filme software. It doesn't just crop videos but also makes your video look more relevant and easier to understand.
2. Add delete Files
You can add deleted files in your library through Filme. Later, you can use these media files whenever you feel the need for them.
Transition is another major factor that can break or make your video's image. Anyone has been a great way to add an animated transition between the video clips.
4. Multi-Format Export
You can export any video file from the Filme. It supports all types of formats and operating systems.
5. Editable sound Track
With Filme, you will enjoy the feature of adding and then removing those soundtrack whenever you want. It gives you the flexibility to edit videos more appropriately.
How to Use Filme to Edit Videos for Twitter
Let's move on to the practical steps on how you can actually use this amazing software to produce stunning videos on the go.
Steps 1: Download the Filme App
First of all, you need to visit the official website of iMyFone Filme and download the latest version on your PC. You can download the free version just to test out the features and go for the paid when satisfied. But keep in mind that the free version has limitations of features.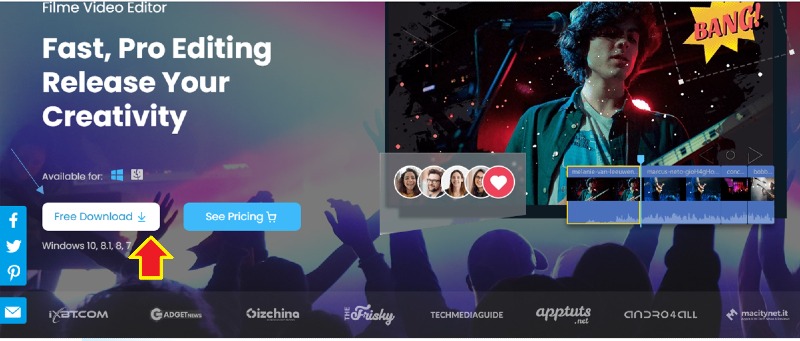 Steps 2: Open the software
After installation, open the software, and you will see various options, including video and image editing. Include the videos you want to edit.
Steps 3: Import your Media
Once you have imported your media, go for the transitions section and select which one you like. You can always preview it within iMyFone Filme software to have an idea about the output video.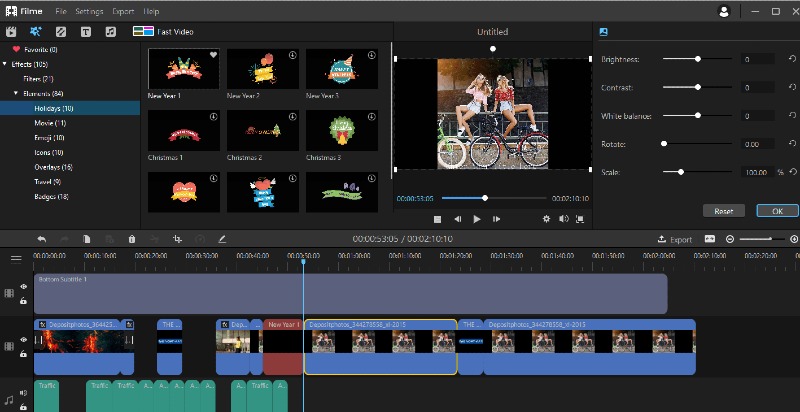 Steps 4: Add Fun Text
The next step is adding fun text. This software provides visually appealing text that is overly on screen smoothly and blends in any Type of image.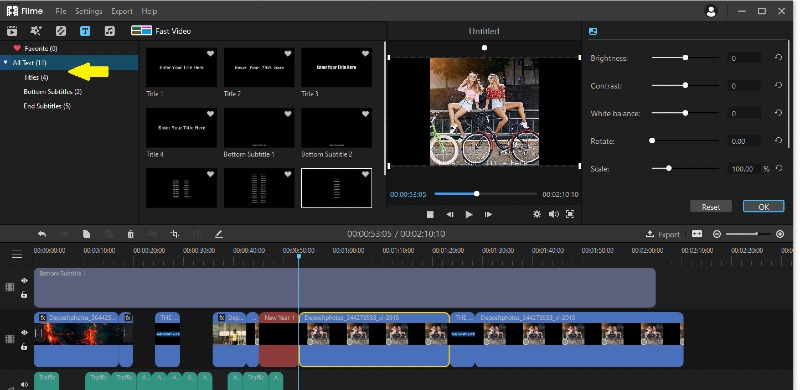 Steps 5: Add Background Music
Now add Music which will be played as background music. The built-in library provides a royalty-free music collection. There is also an option of voice-over and audio if you want to use your own audio clip.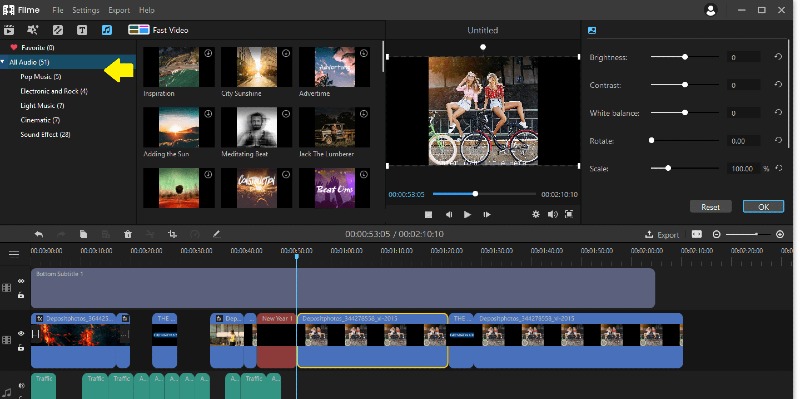 Steps 6: Export The File
When all is done and satisfied with the video, then easy import options are there. Just save/ export the file.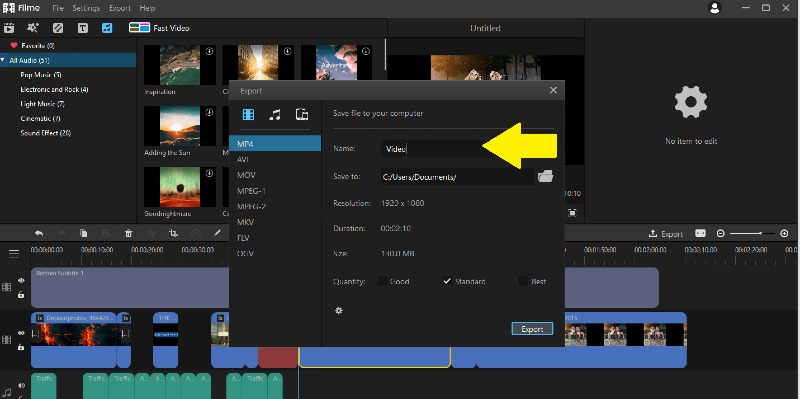 Steps 7: Use Pre Built Video Format
The above steps are fairly easy, but if you don't want to do all the hard work, then iMyFone filme got a solution for this situation. There are pre-built video formats where you just import your media and click one button to get videos like a breeze. You will get many templates in this option to select, so whether you are attending a wedding or have party videos, they can easily fit into the theme.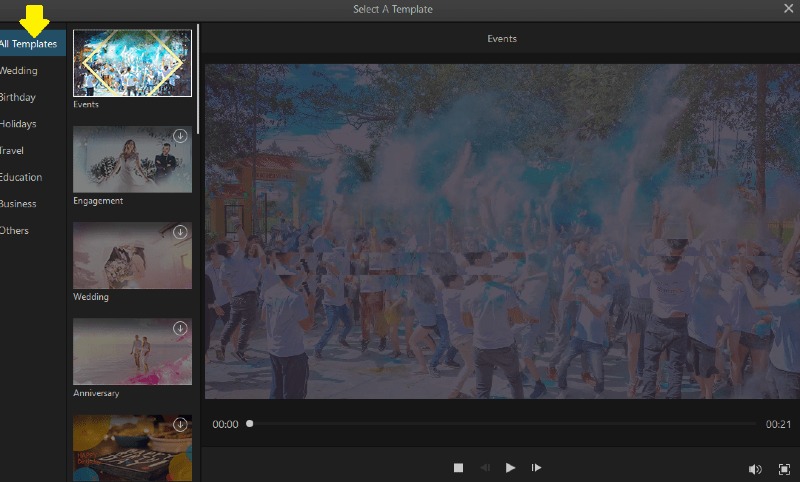 Also Read:
How to Convert Twitter Video to MP4>>
Conclusion
Although video downloading is great with the My Media app, and you can also try the video downloader app for android, our personal recommendation for video editing is iMyFone Filme due to its versatility and user-friendliness.
Whether it is for amateurs or professionals, video editing software is essential after you have downloaded it.
That said, you don't have to spend too much to gain access to these tools, as explained in the above article. There are free versions that will perfectly meet the expectations of video lovers.
Infect videos are now an essential part of personal and professional life, so you need to stand out from ordinary boring visuals.
So there you go. Whether you want to download videos from Twitter or edit professional videos, this post is explained step-by-step.
With our shortlist selection, you will now know which tool to download Twitter videos as well as edit them. All you have to do is make your choice according to your expectations and your requirements!
Let us know which method you prefer?