Arguably MS PowerPoint is the preferred tool for individuals and professionals to create great presentations. The application has built-in themes, layouts, and animations to do so. However, in this age of media, it is crucial to provide the presentations in as many media formats, as possible. Saving the PowerPoint presentation as a video adds more life to the static design elements and you can share it across varied devices, making it more user-friendly. But, how to convert PowerPoint to video ? Well, there is a lot of software available, and here we have curated top 10 software to convert PowerPoint to video easily.
Part 1: Top 10 Software to Convert PowerPoint to Video
1

Filme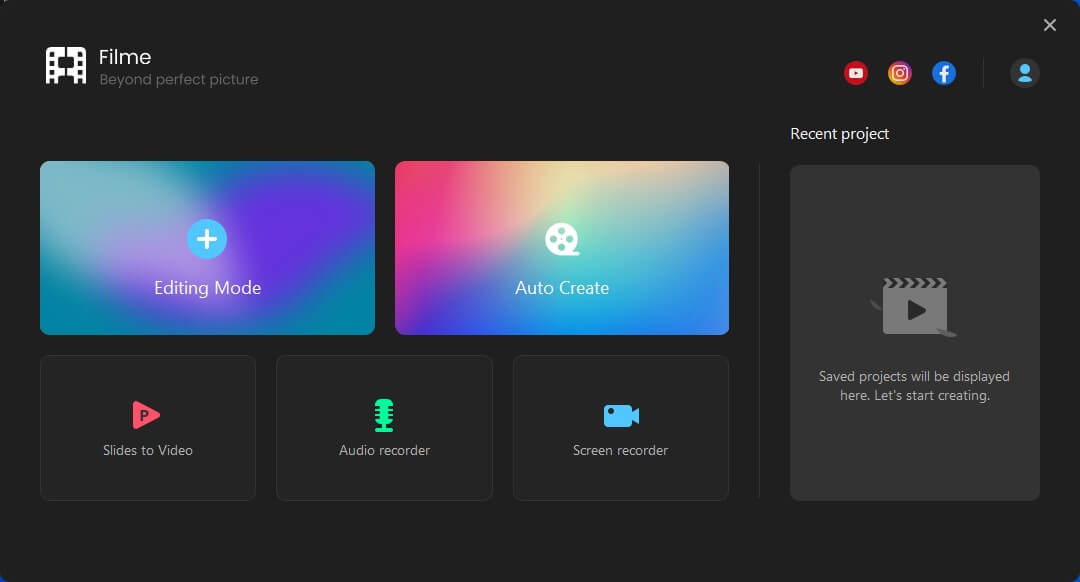 Filme from iMyFone is a powerful PowerPoint to video converter that enables you to quickly create slideshows and films. The app has an easy-to-use interface that allows you to drag and drop elements and arrange them into stunning videos. It comes with a load of features to convert PPTs to videos and edit them as desired. You can crop, split, adjust speed, and import files wirelessly.
Pros:
-Simple to use
-Built-in effects
Cons:
-The number of tools and functionality is limited
Price:
-Free trial
-$59.95 lifetime license
2

PPT2Video Pro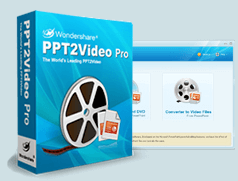 Wondershare PPT2Video Pro tool is one of the best PowerPoint to video converters. It allows you to convert your presentations to videos easily in up to 130 formats like AVI, FLP, 3GP, and HD. The tool also offers batch conversion of up to 12 PPT.
Pros:
-Support for most video file formats
-Batch conversion
Cons:
-Only works with PPT files created in PPT 2010 or older
Price:
-Free trial
-The plan starts at $49.95
3

Leawo PPT to Video Pro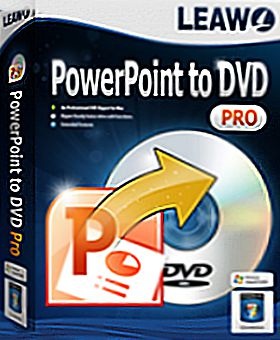 Leawo allows you to convert PPT into nearly all popular video formats. It also supports many PowerPoint formats like PPT, PPTM, PPTX, POTX, or POT. The software can also convert 32-bit or 64-bit versions of Microsoft PowerPoint. With this ppt to video converter, you can include narration, add watermarks or logos as well.
Pros:
-Add watermarks or logos to converted videos
Cons:
-Does not work with Mac OS
Price:
-$44.95
4

iSpring River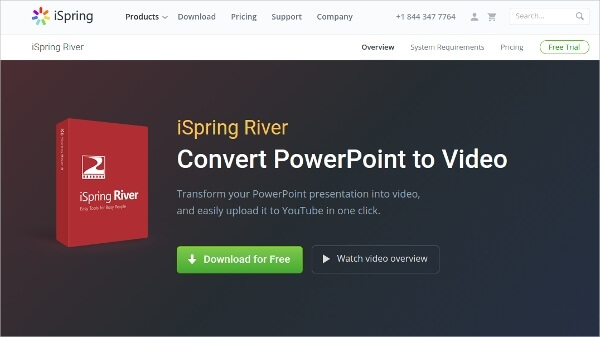 Unlike other PPT to video converter tools, iSpring River is an add-on and accessed from for MS PPT ribbon. It enables you to convert PowerPoint to extremely compatible video formats and you can modify the video settings before file conversion.
Pros:
-Easy to use
-Publish videos without saving
Cons:
-Does not support HD video conversion
Price:
-$97 per user/year
5

Shine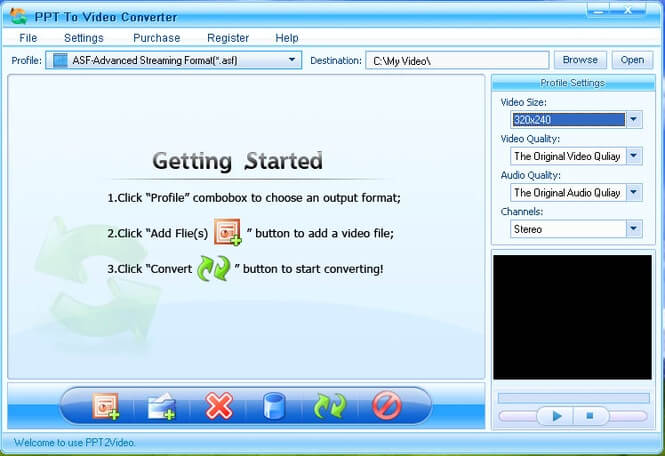 Shine is a straightforward software allowing you to convert PowerPoint to video in several formats like FLV, MOV, MPEG, and AVI. You can preview the PPT before the conversion process.
Pros:
-Popular video file format support
Cons:
-No file sharing capability
Price:
-$49.95
6

Movavi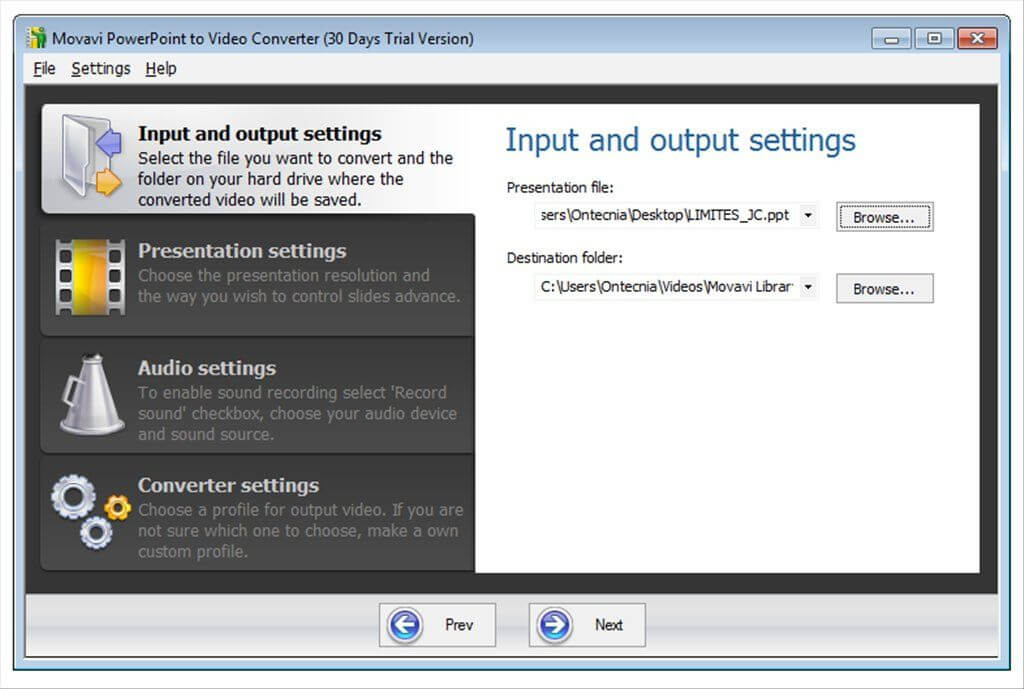 If you want a reliable tool to convert PowerPoint to video, then Movavi PPT to Video Converter is the best. It allows you to optimize the videos to view on mobile and convert the PPTs into AVI, MOV, MP4 videos. You can also add background music and narration.
Pros:
-Reliable and easy to use
Cons:
-Not suited for professionals
Price:
-$29.95
7

RZ PowerPoint Converter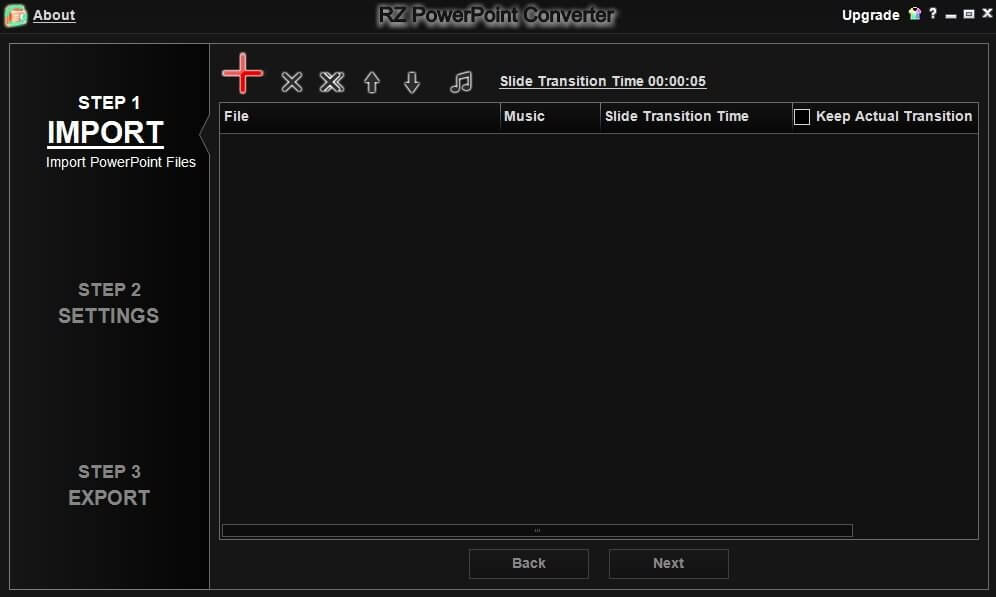 RZ PowerPoint Converter supports all PowerPoint versions like .pot, .pps, and .ppsx and converts them to HD video files. It let you share the video files online and burn them to a DVD disc. RZ PowerPoint Converter also allows conversion of template-based presentations and slideshows.
Pros:
-Burn video to DVD
Cons:
-The free version has a basic conversion option
Price:
-Free version
-From $29.99
8

Camtasia Studio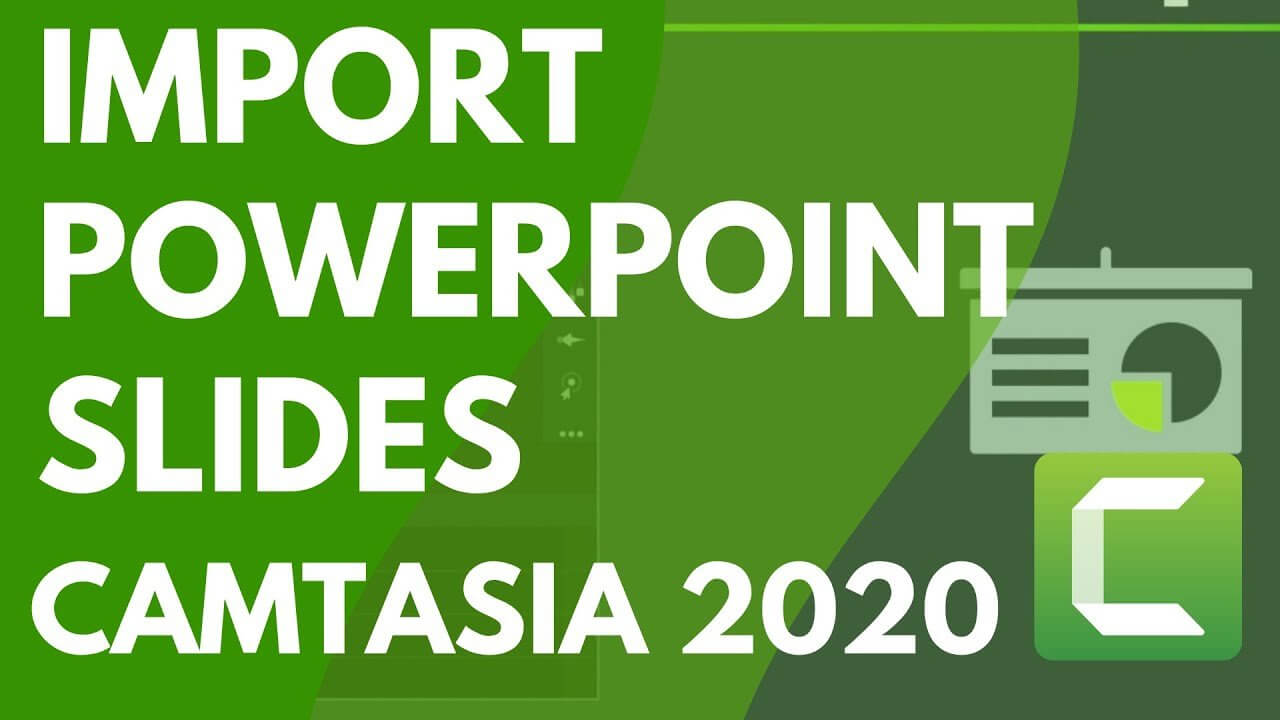 Camtasia Studio is more than just a straightforward PowerPoint to video converter. It enables you to turn your PPTs into high-quality videos. A tool is a great option if you want to quickly convert a few presentations. The paid edition is expensive but has a lot of features to include in your video.
Pros:
-Advanced video editing features
Cons:
-Quite expensive
Price:
-30 days free trial
-$249
9

Xilisoft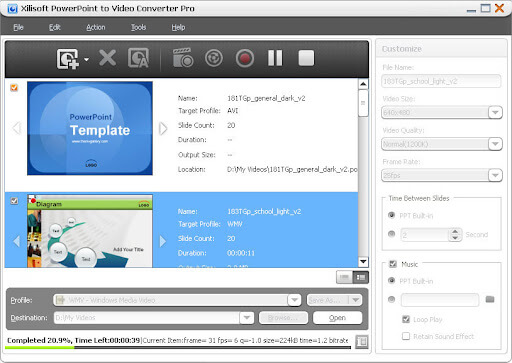 Xilisoft has many features you need to convert PPTs into HD videos in few clicks. The converter provides support for all PPT file formats and turns each presentation into a superior-quality video. With the software, you can adjust the resolution, frame rates, and video quality prior to conversion. It is compatible with Windows XP SP 2 and Windows 10.
Pros:
-Turn PPT presentations into HD videos
-Add watermark and logos to your videos
Cons:
-No file sharing option
Price:
-$49.95
10

Moyea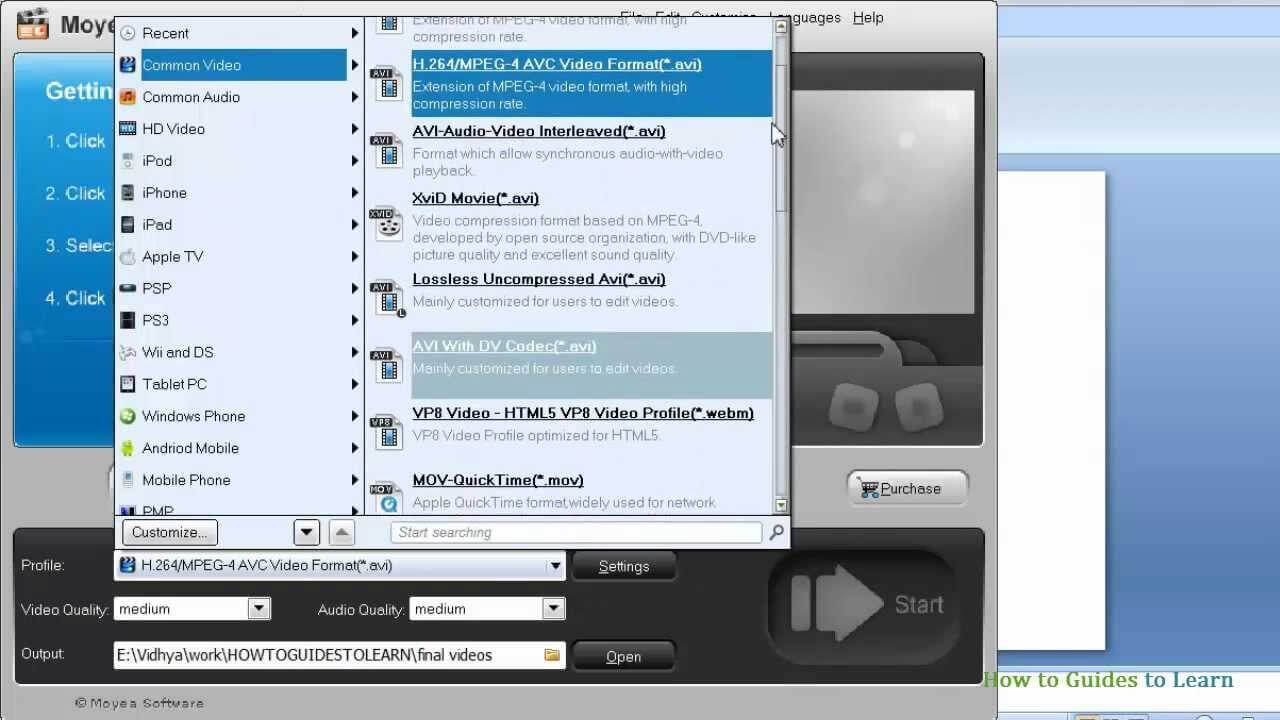 Moyea is a Windows-based software that enables you to easily convert PowerPoint to video into popular formats like MP4, AVI, WMV, and more. Also, you can keep all the transitions, sound files, and animations included in the presentation and convert them all to video. It also offers you full control over the video settings to tweak the frame rates or output video quality to match your requirements. You can also add watermarks, logos, and voiceovers to your PowerPoint videos.
Pros:
-Supports batch conversion
-Add voiceovers, music, and watermarks
Cons:
-No HD output option
Price:
-Free trial
-$49.95
Part 2: Tips About Selection of PowerPoint to Video Converter
Converting your PowerPoint presentations into videos allows you to make them more user-friendly and easily share across various devices. However, many people have a question, can you convert a PowerPoint to a video? The answer is yes, and the above-mentioned software can help you with that. But before you go ahead and choose the software you want to use to convert PowerPoint to video here are a few tips to keep in mind.
- When choosing the right PPT to video software for your needs, check the amount of video file formats supported by it as it gives you the versatility of the software.
- Some PPT to video converter software does not allow you to convert audio files or animations into videos. It can destroy the original presentation, so before choosing, ensure the software has the capability to turn multimedia files into videos.
- Cost is a big criterion for choosing the right software, so check whether the software is cost-effective or not. There is no point in spending a hefty amount on software that offers the same features and PPT to video conversion capabilities as PowerPoint.