There is no doubt that PowerPoint is the most popular and widely used presentation app. With just a few clicks, you can create interactive and beautiful presentations. However, not all people are using PowerPoint. And when you need to share your presentation with a friend who does not use PowerPoint or on YouTube, it will be better for you to convert powerpoint to video file. So, how to turn a PowerPoint into a video? Well, this may sound a little complicated, but the process is very easy. Keep reading to explore the methods to convert your PowerPoint to video in some easy ways.
Part 1: Why Converting Powerpoint To Video?
To Keep Your Powerpoint Presentation The Way It Is Intended
You have spent hours in creating an impressive presentation, and you will not want anyone to alter the things that you have added to it. Well, you can send the PPT can a PDF, but this way, you will have to sacrifice with the transitions and animations you have created. However, by converting the presentation as a video, you can keep all the content or elements locked in their respective place. You can send it without worrying about the displacement of the elements.
Video Is More Sharable And Accessible
Not all people have a Microsoft subscription. So, it is best to convert the PowerPoint into a video so that anyone can access it. They can view it on their mobile or tablet on the move. On the other hand, it is quite comfortable to share a video on different platforms. You can easily post your video on social media, YouTube, and different video-sharing platforms.
Popularity of Videos
As per some studies, in the U.S. only, more than 70 million people watch online videos each day. Market experts say that just by mentioning the "video" word in the subject, you can increase the CTR- Click Through Rate by around 19 percent. Videos are quite effective when it comes to storytelling, different from images and written text.

iMyFone Filme
Part 2: 3 Ways to Convert Powerpoint to Video
1

Use Powerpoint Internal Converting Function
Once you are done creating your presentation on PowerPoint, you can easily save the presentation as a video file and start sharing it with others. To convert PowerPoint to video under this method, follow the below-mentioned steps.
• Open PowerPoint and then click on the File option. After that, you need to click on the Export option and choose to Create a video.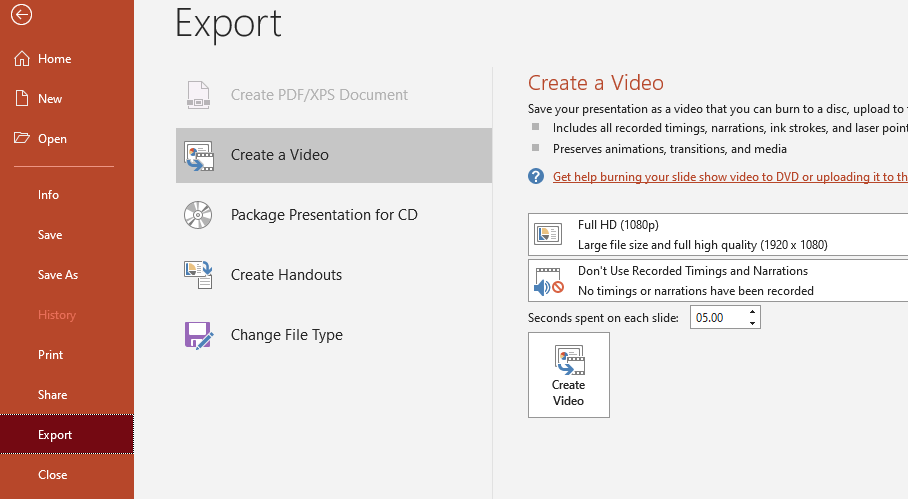 • Now, you need to choose the quality of the video. In PowerPoint, you can choose between 4K, 1080P, 720P, and 480P video quality. For a better experience, it is advisable to choose Full HD 1080p quality.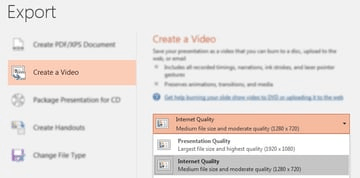 • Now, you need to decide whether you want to use recorded narrations or timings or not.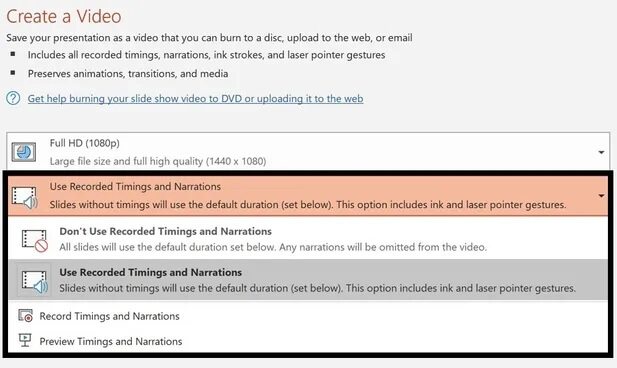 • On the screen, you will see the Seconds spent on each slide box option. There you need to choose the time as per your preference.

• Once done, click on the Create Video option.

• Now, you need to enter the file name and choose a location where you want to save the video.

• Choose between Windows Media video or MEPEG-4 in the Save As type box. Experts suggest using the MPEG-4 format as this format is compatible with different video players.
• Now, click on the Save option. Based on the amount of content you have used; the saving process will take time.
2

Use Software: Filme, to Convert Powerpoint to Video
When it comes to creating amazing videos as well as slideshows, you can also use Filme, a powerful video creation tool. It comes with the Fast Video mode, using which you can quickly make a perfect video of your PowerPoint. So, how to convert PowerPoint to video using Filme? Here are the steps to follow.
• Click on the Fast Video option to enable the Fast Video mode.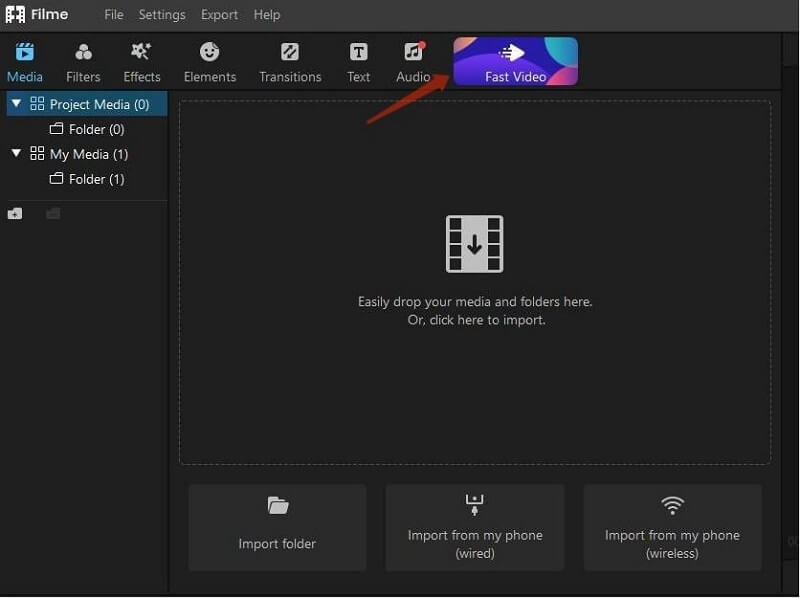 • You will see different templates that you can use for different templates. Choose one based on the nature of the presentation. Besides, you can also choose the aspect ratio. There are two options, i.e., 9:16 and 16:9. Once done, click on the Add your media option.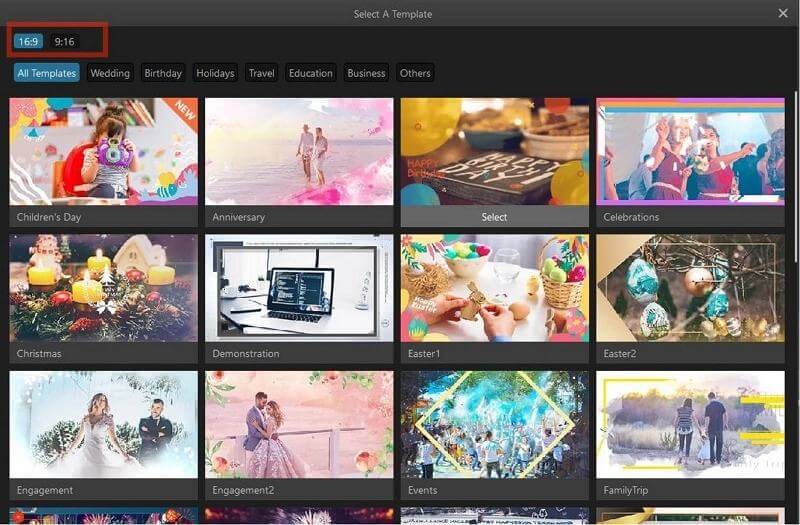 • Now, you need to import the PowerPoint file. For this, click on the Import option and choose Import Files.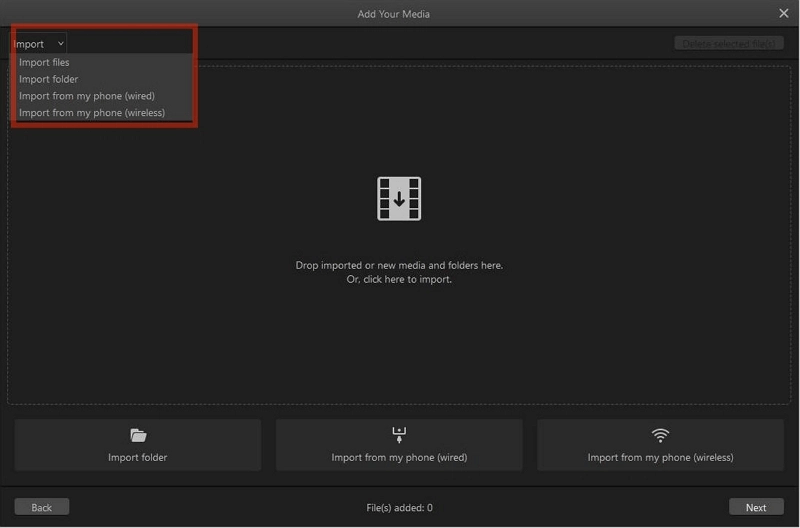 • You can add multiple files. Once imported, you need to click on the Next option and then click on the Export option to save the file in video format.
Locate the file on your system's hard drive and check whether it is working or not.
3

Use An Online Tool to Convert Powerpoint to Video
You can also use an online tool to convert and export PowerPoint to video without installing any tool on your system. For this, you can use a tool called Converter 365. Let's know how to use this online tool.
• To start the process, you need to add the file. For this, click on the Add Files option.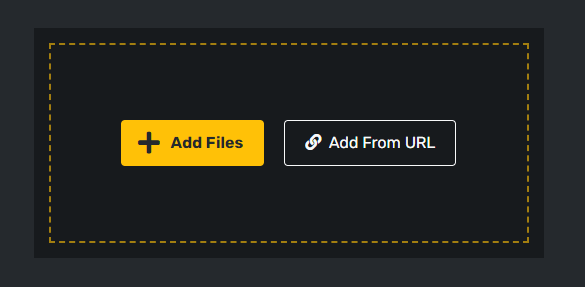 • Then you need to choose the desired format for the file. You can choose between MP4, MKV, MPEG, OGG, and more.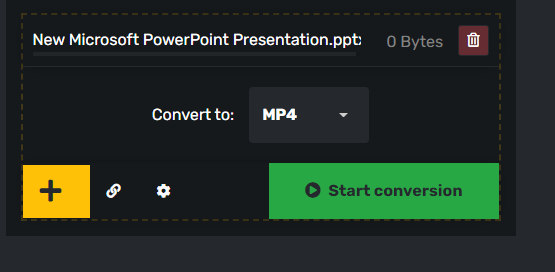 • Once done, just click on the Start conversion option to begin the process.

• Then, you need to wait while the online tool uploading and converting your presentation file.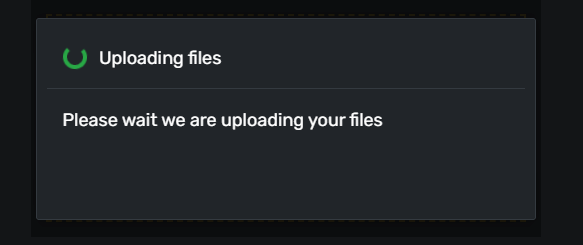 After a few seconds, you will get the converted file. However, to use this tool, make sure that you have a working internet connection.
In The End
So, that's how to turn a PowerPoint into a video. Now your PowerPoint presentation is in the ideal video format for seamless playback on different devices. You can use any method based on your requirement. And you can also make great training videos, creative advertisements, and other videos by some free video templates. Just export PowerPoint to video, and you can share your PPTs among different users. They can watch those videos on screen with a better understanding of your ideas.

iMyFone Filme