Yeat, born as Noah Olivier Smith, is an American rapper, singer-songwriter, and record producer who gained recognition after the release of his debut studio album. Now, his fans can easily get his voice through Yeat AI voice generator due to the progress of AI technology. You can read the article to find the best one for you.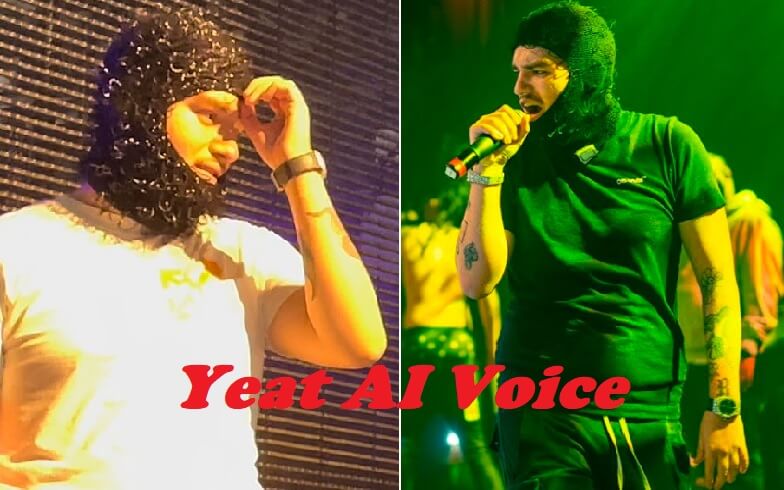 Part 1: Info of Yeat
Noah Olivier Smith, professionally known as Yeat (stylized as YEAT /ˈjiːt/ YEET), is a young American rapper, singer-songwriter, and record producer. His mixtape 4L and debut studio album Up 2 Me, released in mid-2021, gained recognition, with some of its tracks such as "Money So Big" and "Get Busy" becoming popular on TikTok. Yeat's second studio album 2 Alive and EP Lyfe debuted in the top ten on the Billboard 200 in 2022, and his third studio album, Afterlyfe, debuted at number four in 2023.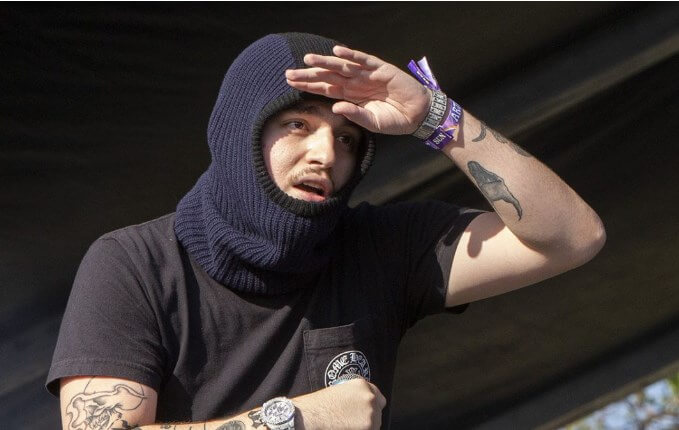 Part 2: Text to Speech: Top Voice Generator to Get Yeat AI Voice
iMyFone VoxBox is an advanced voice generator software that supports the creation of Yeat AI voice, as well as many other deep voices. With its user-friendly interface and adjustable options, VoxBox provides a seamless experience for creating custom AI voices.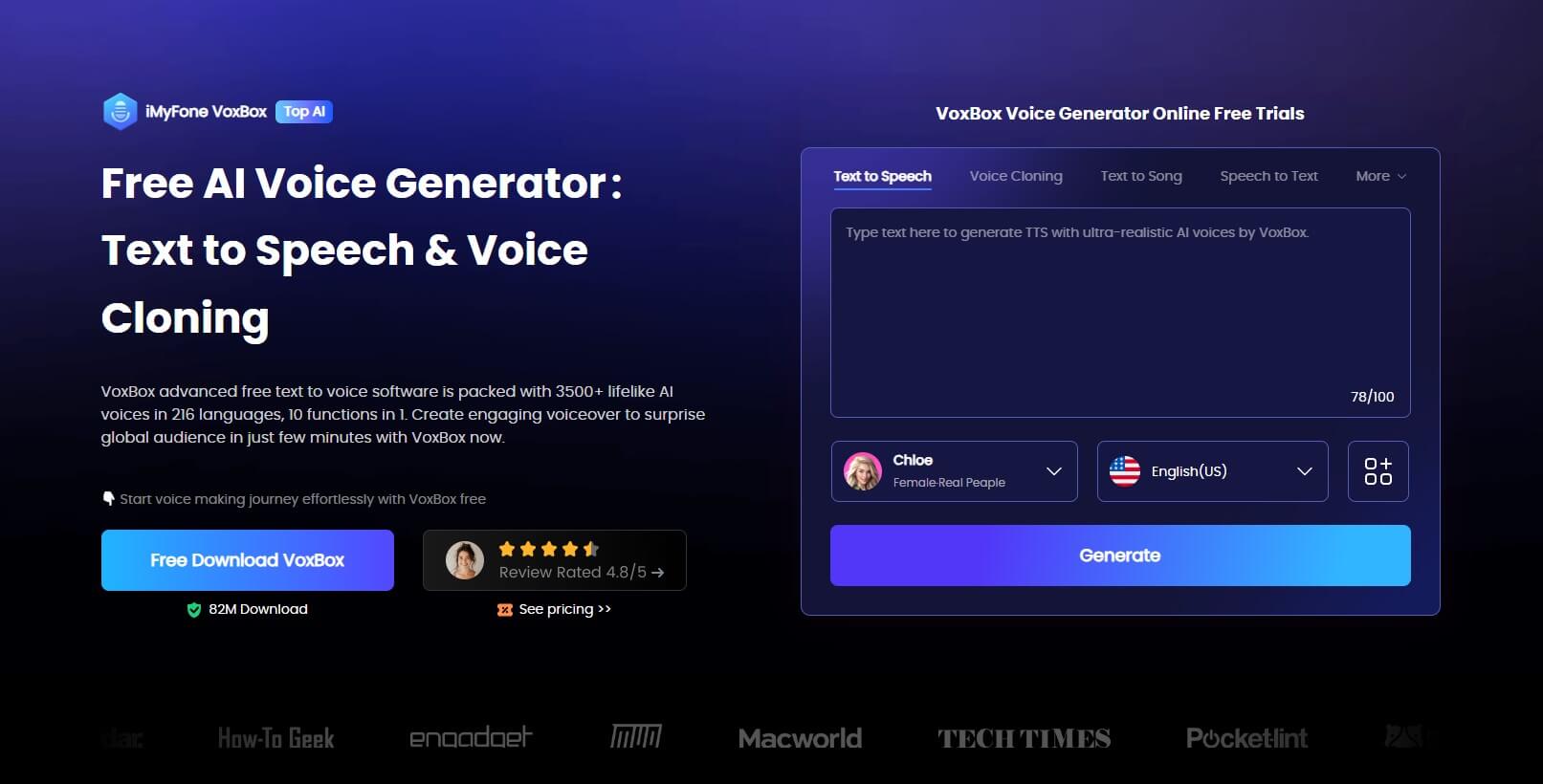 Bonus Tips
iMyFone VoxBox is a widely-used voice generator that can produce a variety of AI voices of popular rappers, such as Juice Wrld,
Chance the Rapper
, and Jay-Z. It's a great tool to create authentic rapper voiceovers.
How to Make Yeat AI Voice:
Step 1: Open the software and Select the "Text to Speech" option.
Step 2: Next, click on "Voice Type" to access the Rappers options and choose the specific voice similar to Yeat voice.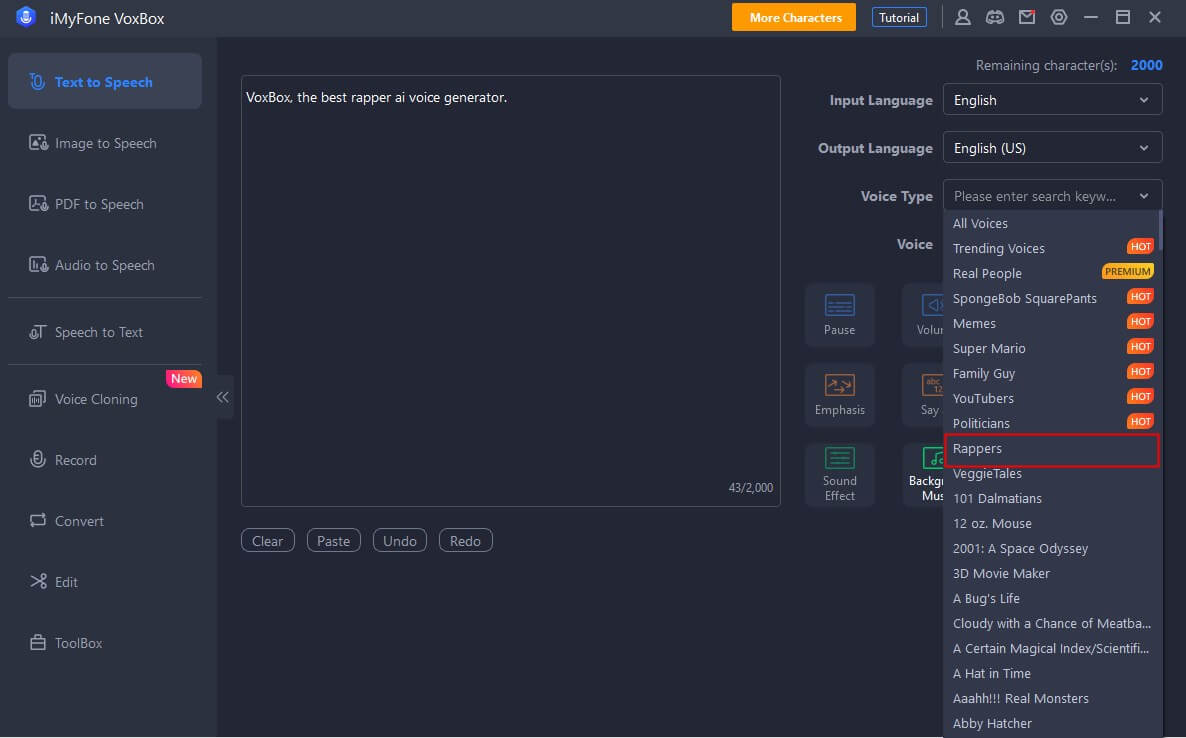 Step 3: Then, edit the file as necessary before exporting it for use.
Key Features:
More than 3200 unique voices to provide a diverse range of options for any project.

All-in-one software to enjoy STT, TTS, voice cloning, recording, convertion, editing.

It enables the creation of rap songs.

The voice generator can create Yeat AI voice in over 46 languages and 100 different dialects.

You can personalize your dubbing by adjusting various options.

The software is suitable for use on Twitch.

Mutiple formats are provided to export like MP3,WAV.

Audiobooks & Broadcast overdubs supported.
Watch the video below to know more about Yeat Voice Generator
Part 3: Other Recommended - Yeat Voice Changer AI
MagicMic is an easy-to-use and portable voice changer that lets you alter your voice instantly. It offers various voice effects, including the option to mimic Yeat AI voice.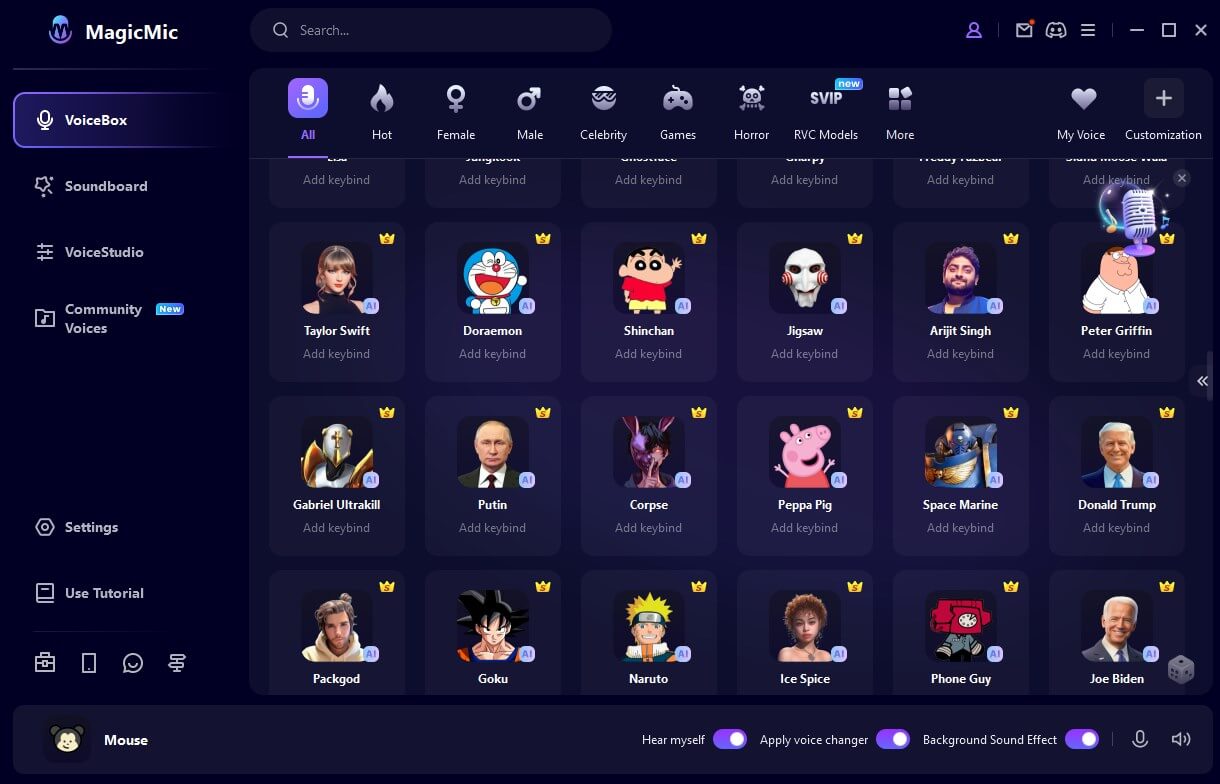 Key Features:
You can instantly access over 125 voice effects and transform your voice in real-time.

Choose from a vast library of 400+ voice effects and 150+ voice memes to create a unique voice that suits your personality and style.

MagicMic offers a wide range of AI voices to choose from, including those of celebrities and rappers like Future.

Whether you need to sound like a robot, a monster, or a rapp star like Yeat, MagicMic's sound emulator has got you covered.

Record your voice and apply voice-changing effects to your audio recordings with ease.
Part 4: FAQs about Yeat AI Voice Generator
1. What can I use Yeat AI Voice Generator for?
You can use Yeat AI Voice Generator to create voiceovers, music tracks, podcasts, and other audio content that sounds like Yeat.
2. How many languages does Yeat AI Voice Generator support?
Yeat AI Voice Generator VoxBox supports over 46 languages and 100 native tones, allowing users to create Yeat's voice in different languages and accents.
3.Is Yeat AI Voice Generator easy to use?
Yes, Yeat AI Voice Generator is user-friendly and straightforward to use, making it accessible to both professionals and amateurs.
Conclusion
If you're looking to get Yeat AI voice, VoxBox is the top voice generator recommended for its versatile options and realistic voice effects. With the tool, you can easily customize your voiceovers, dubbing, or recordings with ease. So don't hesitate to have natural Yeat voice right now!