Are you looking for the Mandela Catalogue text to speech voice generator to recreate its characters AI voice for fun, pranks, gaming, or digital content creation? If so, read on, you will find the best solution!
In this article, we present the best Mandela Catalogue voice generator that work seamlessly on both PCs and mobile devices for you to elevate your content creation or gaming experience.
Let's get started!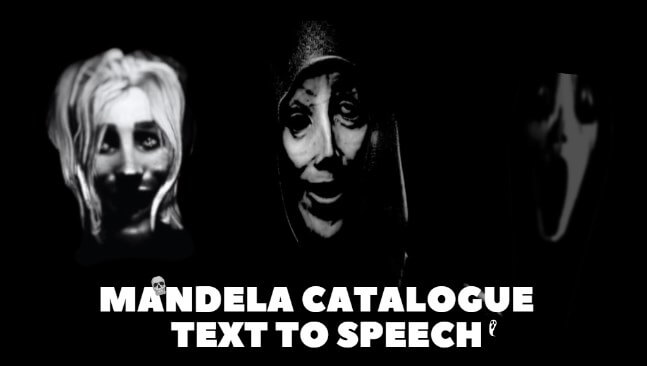 Part 1: Info of Mandela Catalogue
"The Mandela Catalogue" is a gripping analog horror web series created by Alex Kister, a popular YouTuber, in 2021. Set in the fictional Mandela County, Wisconsin, the series delves into the terrifying existence of "alternates" – sinister doppelgängers who manipulate audiovisual media and manipulate their victims into self-destruction before taking over their lives. The show gained significant online traction through the analysis and reaction videos of intrigued viewers.

Within the dark narrative of "The Mandela Catalogue," various intriguing elements are woven together. These include the deceptive presence of Lucifer disguised as Gabriel, the archangel associated with Jesus' birth, alongside biblical allusions such as Noah's Ark and Adam and Eve.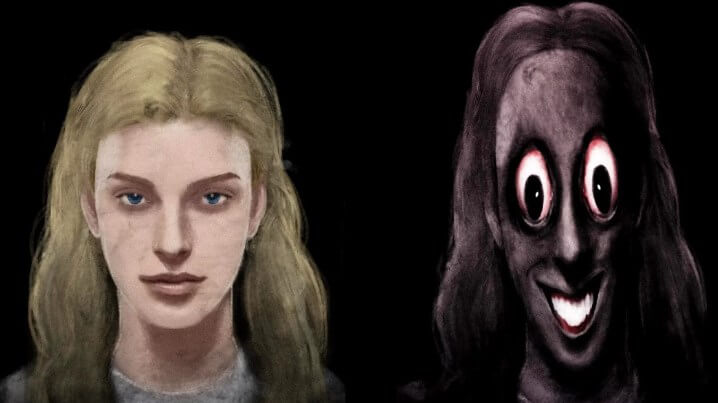 The series skillfully utilizes the backdrop of American churches to enhance the eerie atmosphere. Set during the 1990s and 2000s, it captures a nostalgic essence while immersing audiences in its chilling storyline.
Part 2: Free Make Mandela Catalogue Text to Speech Voiceovers [AI]
1. VoxBox - Best Mandela Catalogue Voice Generator
VoxBox is a perfect Mandela Catalogue text to speech voice generator and cloner for recreating the eerie and captivating Mandela Catalogue AI voice, serving as the best option to use Mandela Catalogue voice for tts voiceovers making, adding an extra layer of authenticity to your projects and creative endeavors.
Moreover, apart from the voice of Mandela Catalogue, it offers more than 3200 voices for you to use, like celebrities, singers, fictional chaacters, etc., and you are also allowed to clone any voices as you like.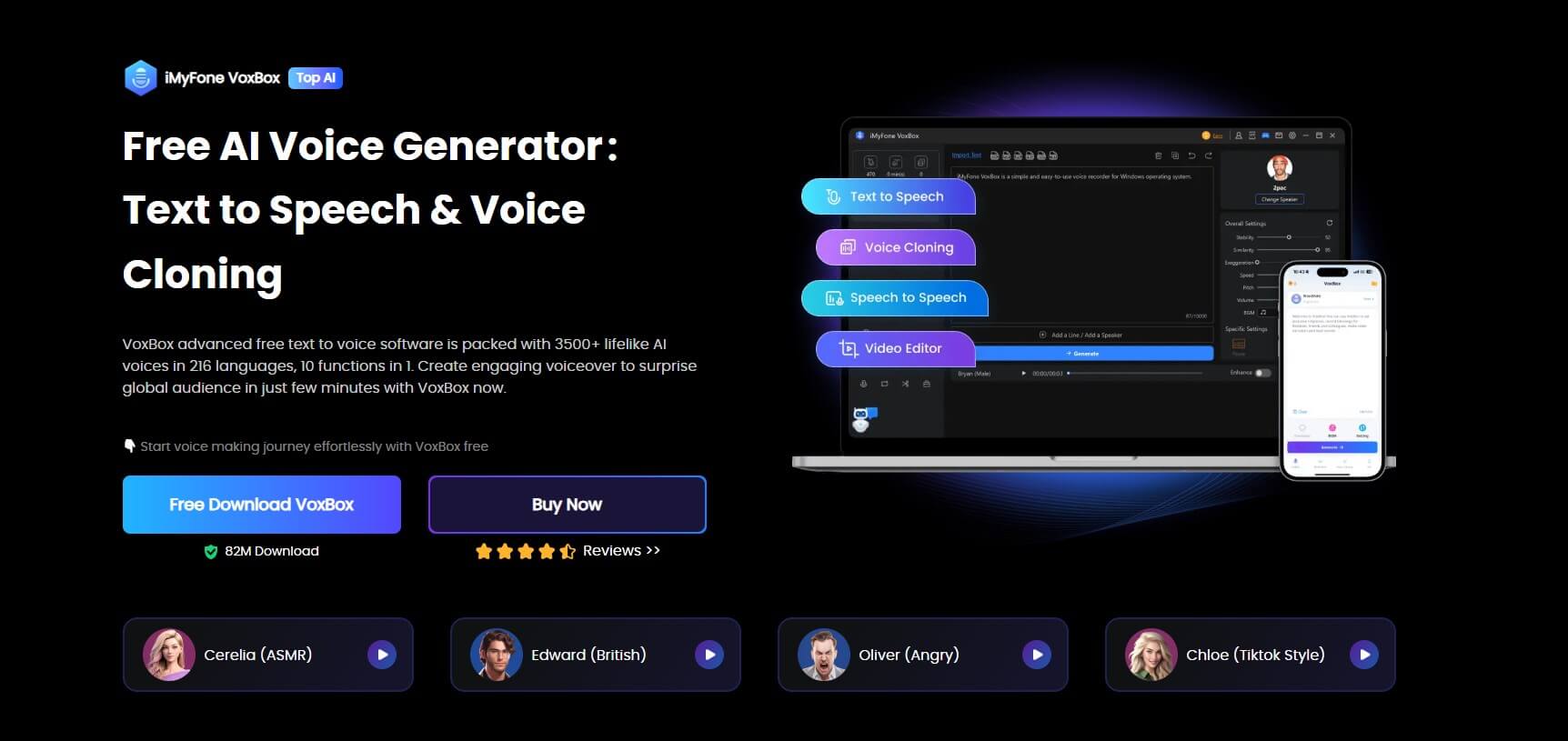 Free Generate Mandela Catalogue AI Voice in VoxBox
Step 1: Download & Installation
Step 2: Access to "Voice Cloning", upload an audio file featuring the voice of Mandela Catalogue, and click "start cloning" to get any characters voice.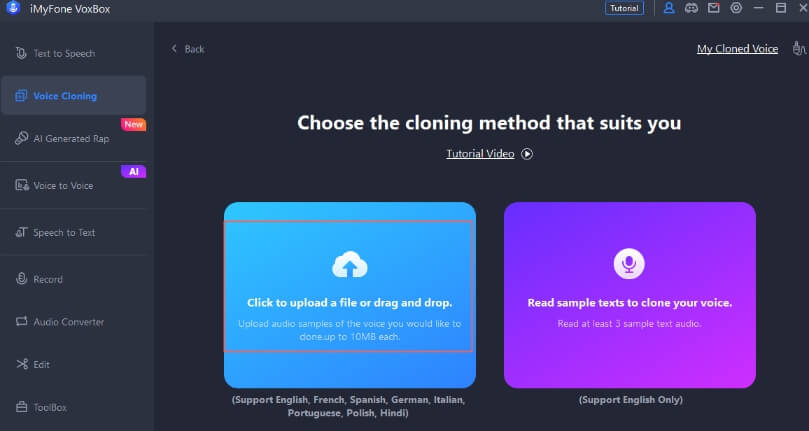 Step 3: Use the voice you just cloned.
Step 4: Enter the text, click the "Convert", and finally tap "Export" to get the voiceovers ready to use.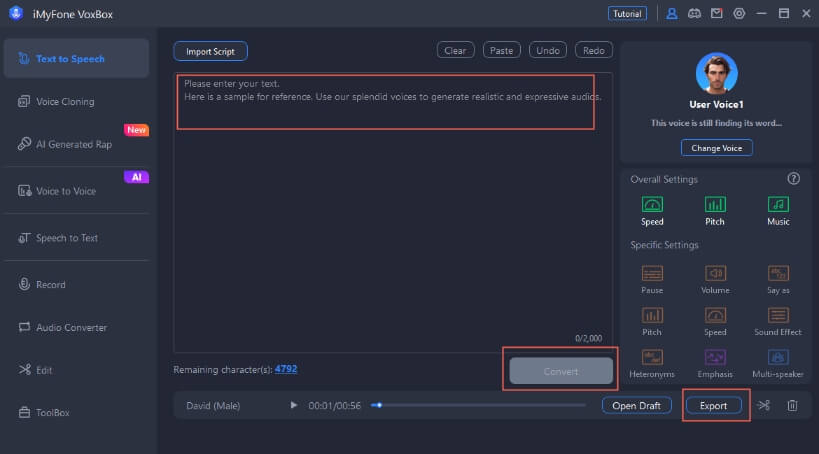 Key Features:
Obtain 2000 free characters for Mandela Catalogue text-to-speech voiceovers.

Craft content in over 77 languages to reach a worldwide audience.

Easily clone any voices for creative ventures.

Access a library of 3200+ voices, including singers, characters, rappers, and more, perfect for dubbing.

Personalize AI voices with adjustable settings for speed, pitch, and pauses.

Export the voiceovers in various formats, including WAV, OGG, MP3, and more.

Utilize an integrated platform for speech-to-text, audio editing, and recording.
Bonus Tips
Watch this video to learn more about using
AI overdub studio
to make more natural & realistic voice .
Pros:

Numerous expressive voices are stored in the library.

A comprehensive suite of functions, including speech-to-text, voice recording, editing, and more, providing a versatile toolset for your audio projects.

No ads when you use the software.
Cons:

The Voice Clone doesn't have a trial version.
Part 3: Other Mandela Catalogue Voice Generators AI Recommended
1. Fakeyou
Fakeyou is an accessible open-source Mandela Catalogue voice generator available to both mobile and PC users via the web. To utilize Mandela Catalogue voice for text-to-speech generation, simply sign up and create an account on the website, and search for the character voice you want.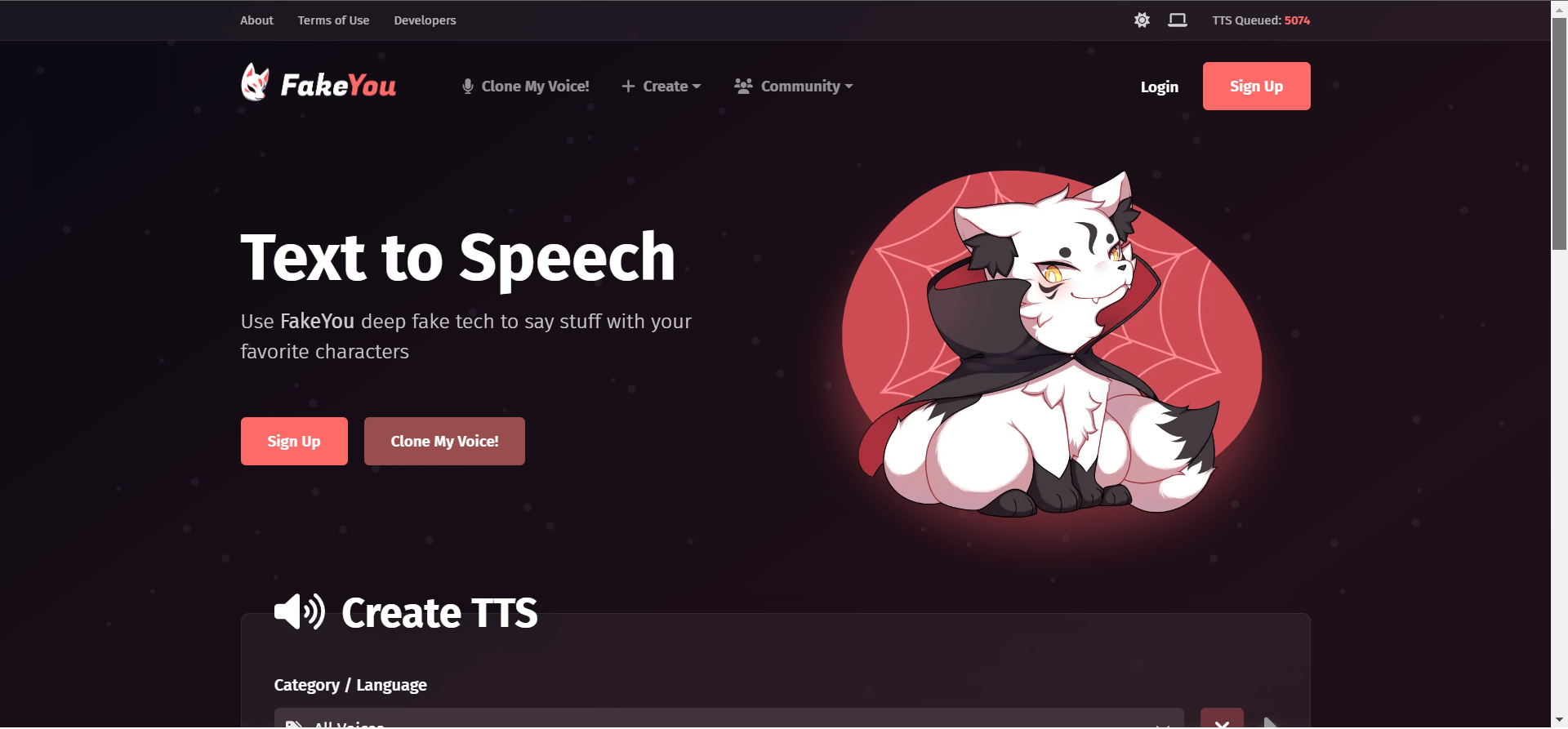 Key Features:
Free tool with diverse voiceover effects and broad language support for dynamic content.

Access over 2400 voices including celebrities like Trump, Drake and Dwayne Johnson.

Versatile voiceover platform for cloning, real-time conversion, and text-to-voice in creative projects.

Open-source platform, no downloads required for easy access.
3. Uberduck.ai
Uberduck.ai is an innovative AI-powered tool designed for Mandela Catalogue text-to-voice audio generation, including a remarkable selection that features the iconic voice of Mandela Catalogue.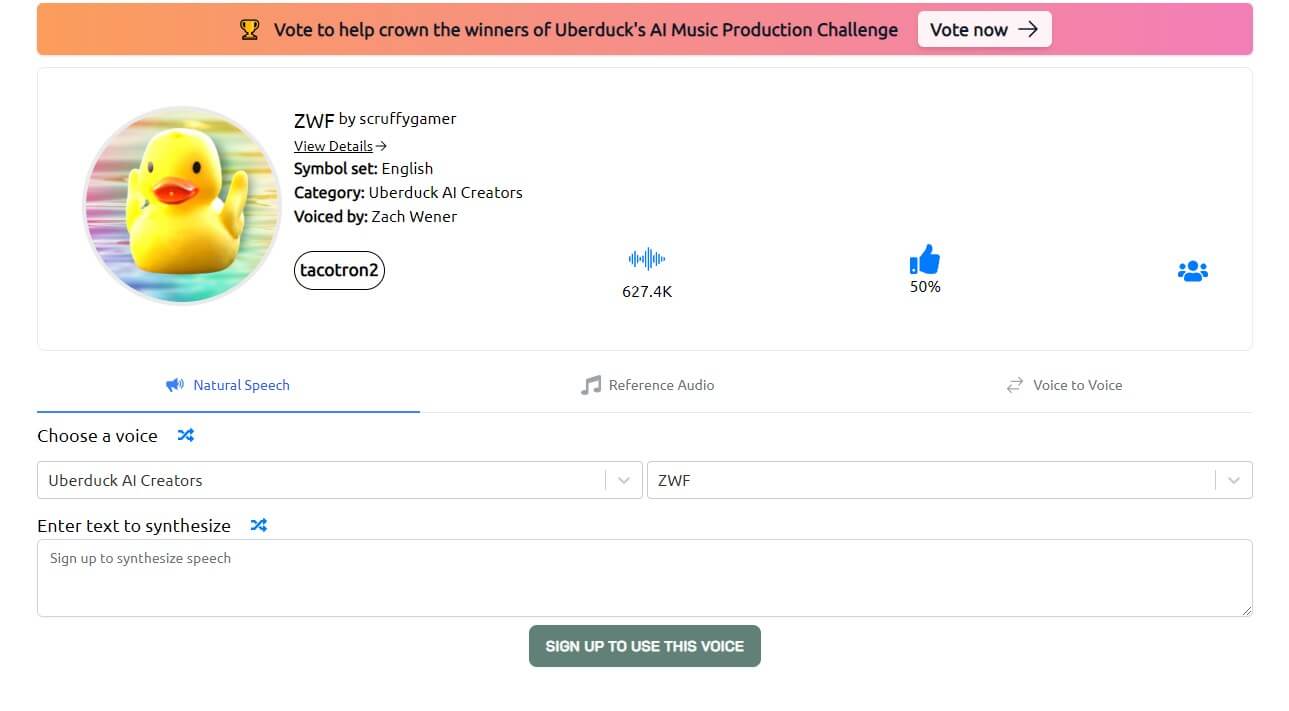 Key Features:
More than 5000+ voiceover filters to cater to your needs.

Strong focus on user privacy and security by the developers.

Uberduck.ai provides robust APIs that seamlessly integrate with popular audio applications.

Free version offering more than 2000 voiceover effects.

No installation required.
Part 4: Bonus Tip: Sound Like Mandela Catalogue Characters Voice in Real-Time
MagicMic – Mandela Catalogue Voice Changer
MagicMic allows to instantly adopt a lifelike Mandela Catalogue AI voice for real-time interactions, streaming, and gaming on Mac and Windows, and you can also gain access to a rich voice library with characters like Gabriel and Satan, etc.
Enjoy 225+ AI voice filters, 600+ voice effects, and 200+ voice memes for flawless voice transformation. Elevate your communication on platforms like Discord, Zoom, or Twitch during gaming, live streaming, and more.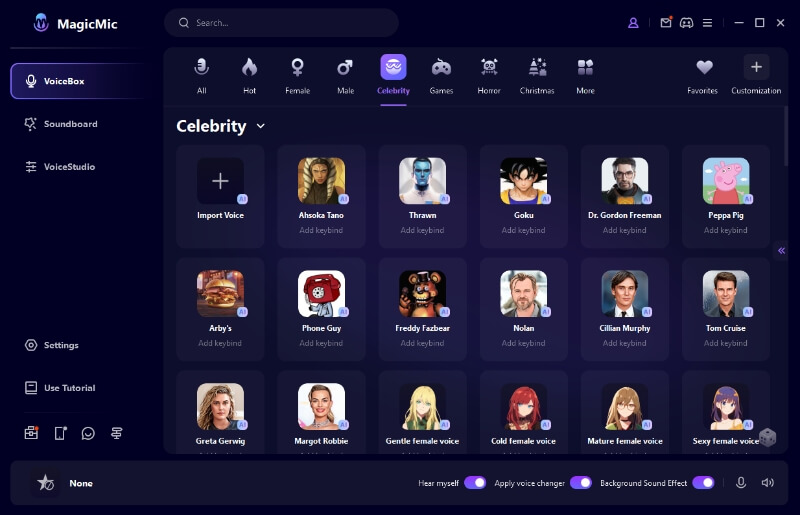 Features:
Clone any character except Mandela Catalogue AI voice.

Instantly switch among 225+ voices for chats, streams, and gaming.

Elevate content with 600+ voice effects and 200+ memes.

Capture and edit audio effortlessly to your standards.

Customize your voice with adjustable settings for a unique persona.

Easily integrate with Discord, Fortnite, Valorant, Zoom, Twitch, and more.
Part 5: FAQs about Mandela Catalogue AI Voice
1. Is the Mandela Catalogue AI voice customizable?
The Mandela Catalogue voice generator offers some degree of customization, allowing users to adjust parameters such as pitch, speed, and emphasis. This enables users to fine-tune the voices to suit their specific needs and preferences.
2. How can I access the Mandela Catalogue AI voice?
To access the Mandela Catalogue AI voice, you can visit the official website or platform which can generate the series voices. There, you may find options to interact with the AI voice of the Mandela Catalogue.
3. How does the Mandela Catalogue AI voice generator work?
The Mandela Catalogue AI Voice utilizes deep learning algorithms to analyze and mimic the speech patterns, tone, and style of the characters in the series. It then generates synthesized voices that closely resemble the original performances.
4. What is Mandela Catalogue Text to Speech?
Mandela Catalogue Text to Speech is a technology that converts written text into spoken words using artificial intelligence. It is often associated with a specific set of AI-generated voices.
Conclusion

In conclusion, Mandela Catalogue text to speech voice generator provides a unique and immersive experience for those seeking analog horror-inspired content. With its ability to generate eerie voices and create a chilling atmosphere, it offers a platform for creativity and storytelling.
For those looking for a versatile and user-friendly text-to-speech tool, VoxBox is highly recommended as the best Mandela Catalogue voice generator, providing a wide range of features and customization options to enhance your audio creations.
Unleash your imagination and bring your ideas to life with VoxBox.