In today's digital age, content creators are always on the lookout for ways to make their content stand out from the rest. One of the ways to achieve this is by adding unique and engaging voices to their videos, podcasts, or live streams. This is where High on Life AI Voice generator comes in handy. In this article, we will give an introduction of top High on Life Voice generator for you.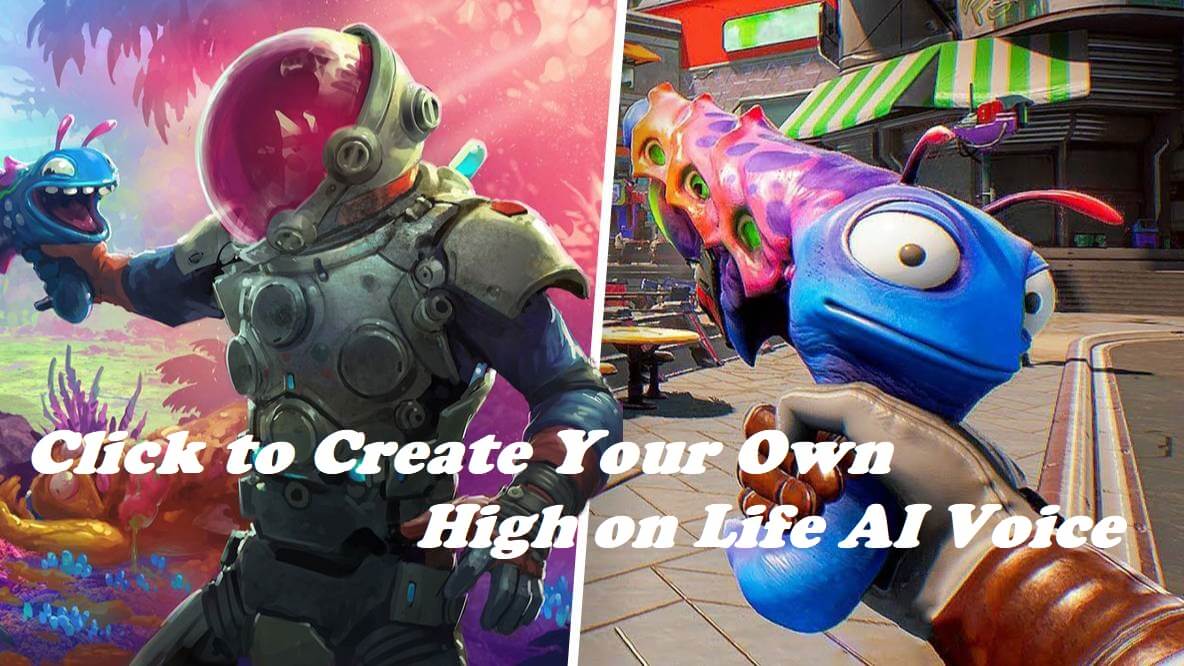 Part 1: Info of High on Life
High on Life is an action-packed first-person shooter game with elements of action-adventure and Metroidvania. Developed by Squanch Games and created by Justin Roiland, the game is set in a sci-fi world where players use talking guns to take down their targets. With challenging boss battles, players must navigate through their target's lair to complete assassination missions.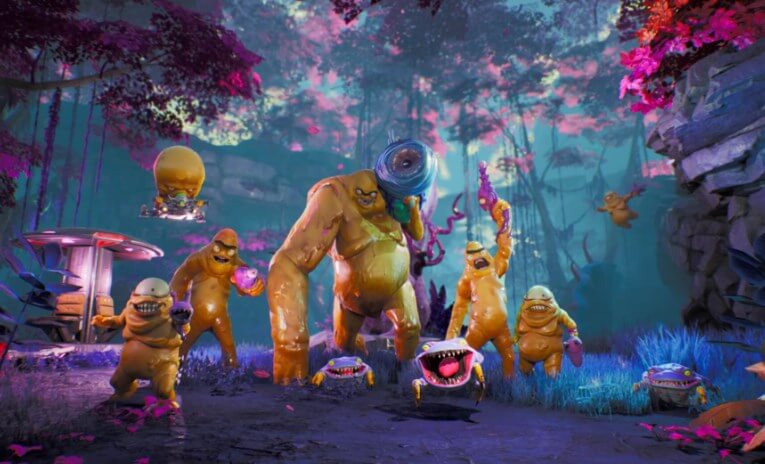 High on Life was released on December 13, 2022, for Windows, Xbox One, and Xbox Series X/S. Although the game received mixed reviews from critics, some praised its humor while others criticized its technical issues at launch.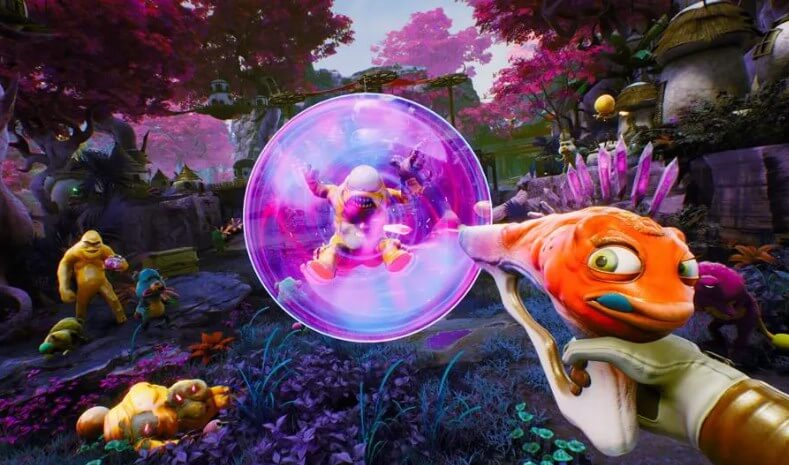 Part 2: High on Life AI Voice You Will Make Using Text to Speech with Voice Clone
VoxBox offers a cutting-edge AI voice generation and cloning technology that allows you to create unique and customized High on Life game AI voice. With a wide range of voice options and customization features, VoxBox makes it easy to bring your characters to life in a natural and engaging way.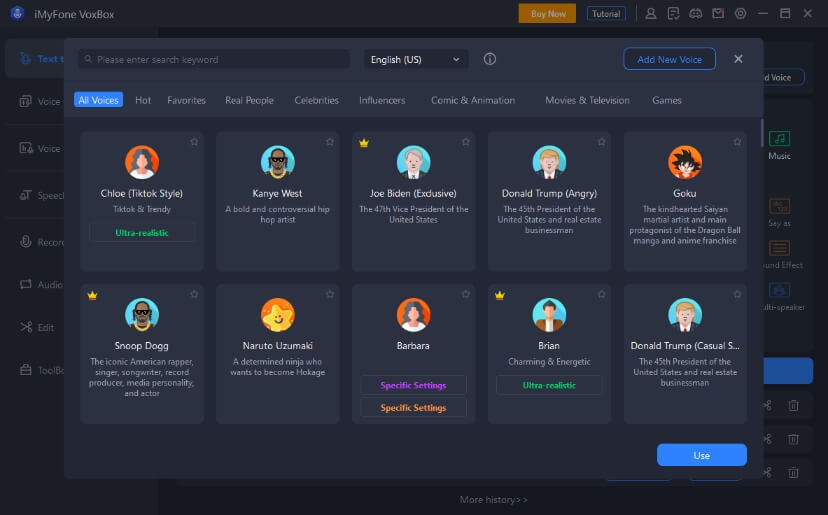 Key Features:
Provides access to over 3200 unique voices in 46 different languages.

You can find voices of popular games, like God of War, and even create AI voices of personalities like High on Life.

It also supports to transcribe speech, edit and convert audio, and record your own voiceovers.

Generate an High on Life AI voice and customize it with options like pitch, pause, and volume for your own dubbings.

Allows you to easily convert your text into voice on social mediums.

High on Life AI voice cloning helps you sound like High on Life.

A extremely quick voice generation with few seconds.

Versions of PC and Mobile.
Reviews:
4.9/5 star user rating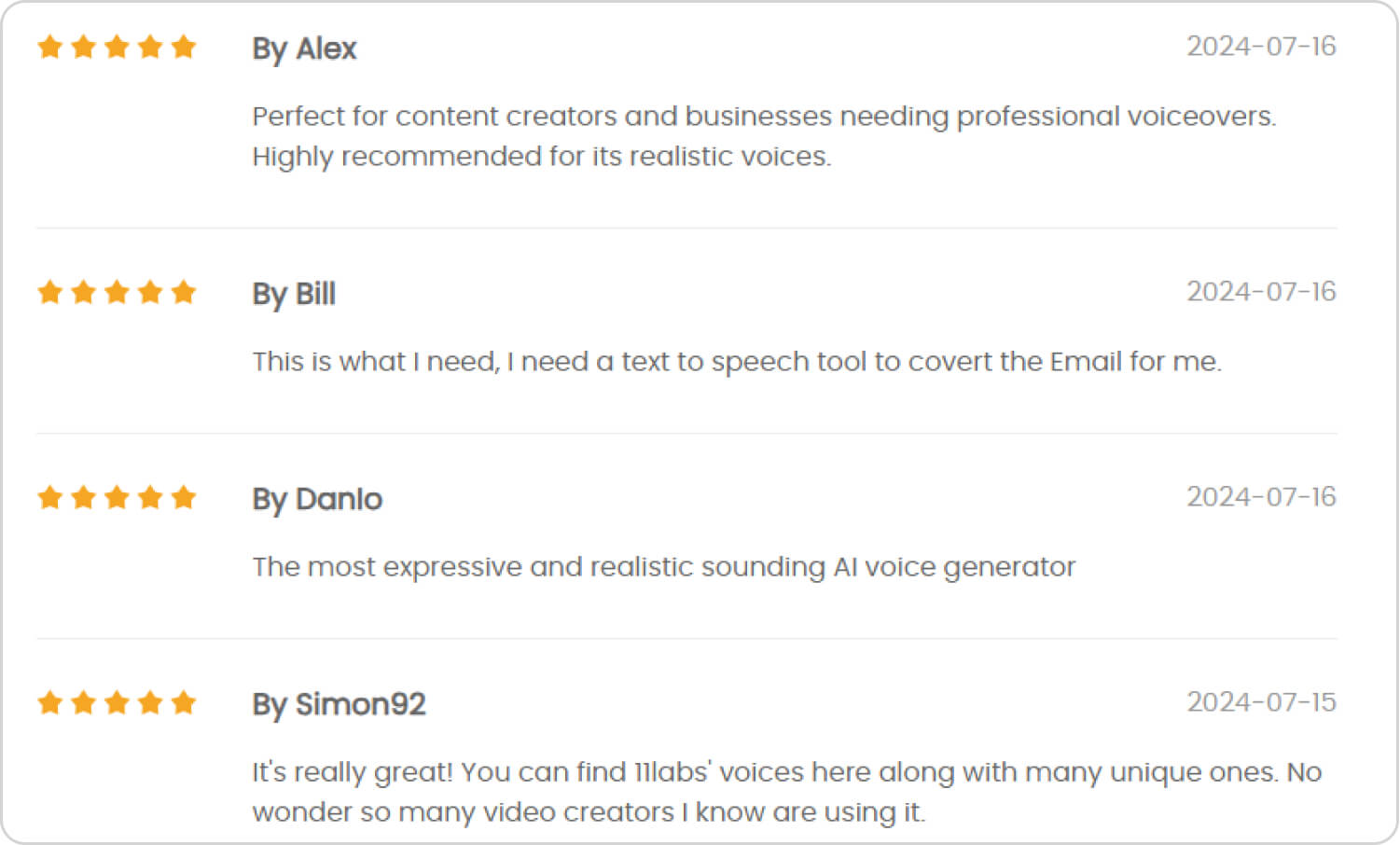 Part 3: High on Life Voice Changer AI Recommended
1. MagicMic
MagicMic is an AI-based voice changer software that enables users to replicate the famous voice of games High on Life. This tool allows content creators to add a unique level of engagement and entertainment to their livestreams, videos, and other content by emulating High on Life iconic voice.
Key Features:
With over 125 real-time voice effects available, you can instantly transform your voice with ease.

Customizing your voice has never been easier with our library of 400+ voice effects and 150+ voice memes, allowing you to create the perfect voice for your content.

Choose from a wide selection of AI voices, including popular celebrities and game characters such as Jerry Seinfeld, to elevate your content.

Record your voice and add voice-changing effects to your audio recordings, making it the perfect tool for content creators of all types.
Part 4: FAQs about High on Life AI Voice Generator
1. Can I customize the High on Life AI Voice?
Yes, users can customize the High on Life AI Voice by adjusting various settings such as pitch, speed, and volume.
2. Is the High on Life AI Voice only available in English?
No, the High on Life AI Voice supports multiple languages, including English, Spanish, French, German, Italian, Japanese, and more.
3. What is the output format of the High on Life AI Voice?
The High on Life AI Voice can be exported in various formats, including MP3, WAV, and AIFF.
Conclusion
In conclusion, creating a High on Life AI Voice with VoxBox can elevate your content and help engage your audience. With its user-friendly interface and vast library of voices, VoxBox is the perfect tool for content creators looking to enhance their High on Life content. Try VoxBox today and take your High on Life content to the next level!