Looking to bring Carl the NPC to life in your game or story? Meet the Carl the NPC voice generator and text-to-speech tool! Imagine giving your characters the exact voice you have in mind. It's like having Carl right there, speaking your lines. Easy to use and perfect for game development or narration, Carl the NPC voice generator makes your creative vision a reality.
In this article, we'll introduce Carl the NPC text to speech and voice changer tool for you to easily get Carl the NPC voice in Roblox.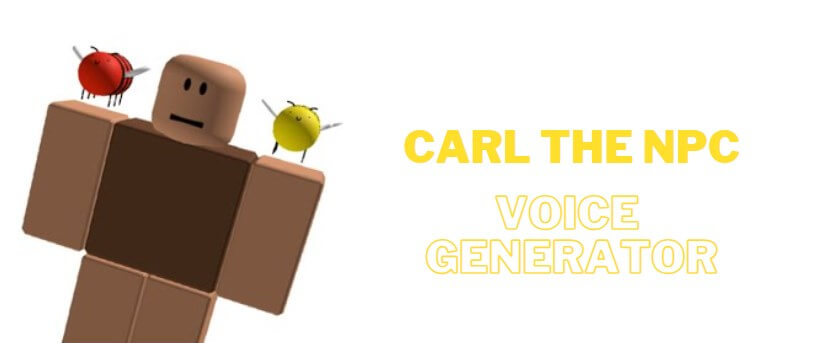 Part 1: Basic Info of Carl the NPC
Carl the NPC, also known as NPC or Carl, takes the spotlight in "ROBLOX NPCs are becoming smart." Serving as the gun-enthusiastic smart NPC and a close companion (albeit sometimes a rival) to GroovyDominoes52 and Player, Carl showcases a dynamic persona, embodying antagonist, protagonist, or deuteragonist roles depending on the storyline.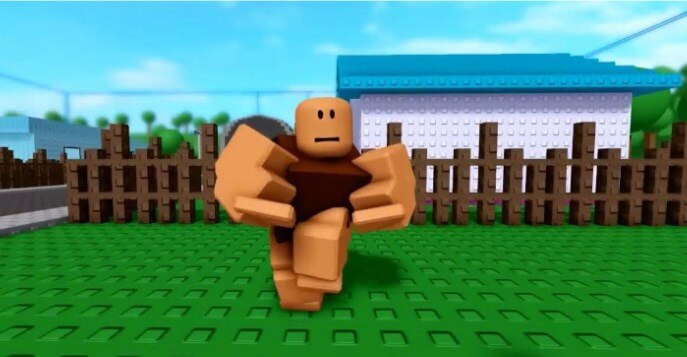 Born in 2016 through the imagination of creator John, Carl emerged as a unique NPC, designed not just to follow scripts but to possess sentience. Initially a test subject in the Baseplate, Carl's true journey began when player GroovyDominoes52 unwittingly fell for the trickery, pressing Alt+F4 under the promise of free Bobux. From that moment, the world of "ROBLOX NPCs are becoming smart!" unfolded, paving the way for a captivating adventure.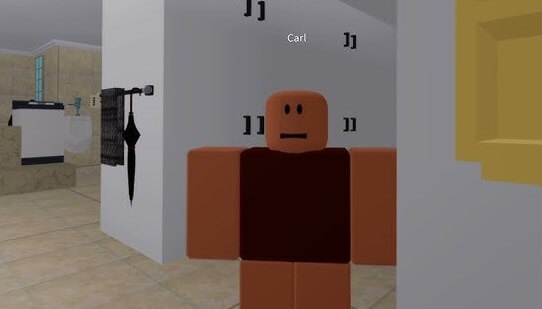 As this virtual universe took shape, Groovy and Carl formed a remarkable bond, embarking on numerous adventures alongside a cast of intriguing characters, including TangoMangle, asdwz458, GamingKittyCath, and the ever-engaging Player. Their escapades, encompassing various endings like the Christmas Ending, the Space All Again Ending, the I'm Sorry My Bro Ending, the Minecraft Ending, and The Floor Is Lava Ending.
Part 2: Best Carl the NPC Voice Generator with Text-to-Speech
Carl the NPC's voice embody a playful and dynamic tone, reflecting his multifaceted personality in "ROBLOX NPCs are becoming smart." If you are interested in Carl the NPC voice and would like to replicate it, see the top voice generator to do that now!
iMyFone VoxBox is the top-notch Carl the NPC voice generator specializing in text-to-speech, adept at transforming written text into Carl the NPC distinct voice. Notably, it provides a diverse array of character voices spanning multiple fictional realms and facilitates dubbing in more than 77 languages and 100 accents.
Furthermore, VoxBox streamlines the voice acquisition process through its convenient voice cloning feature, necessitating a straightforward upload of audio files embodying the desired voice.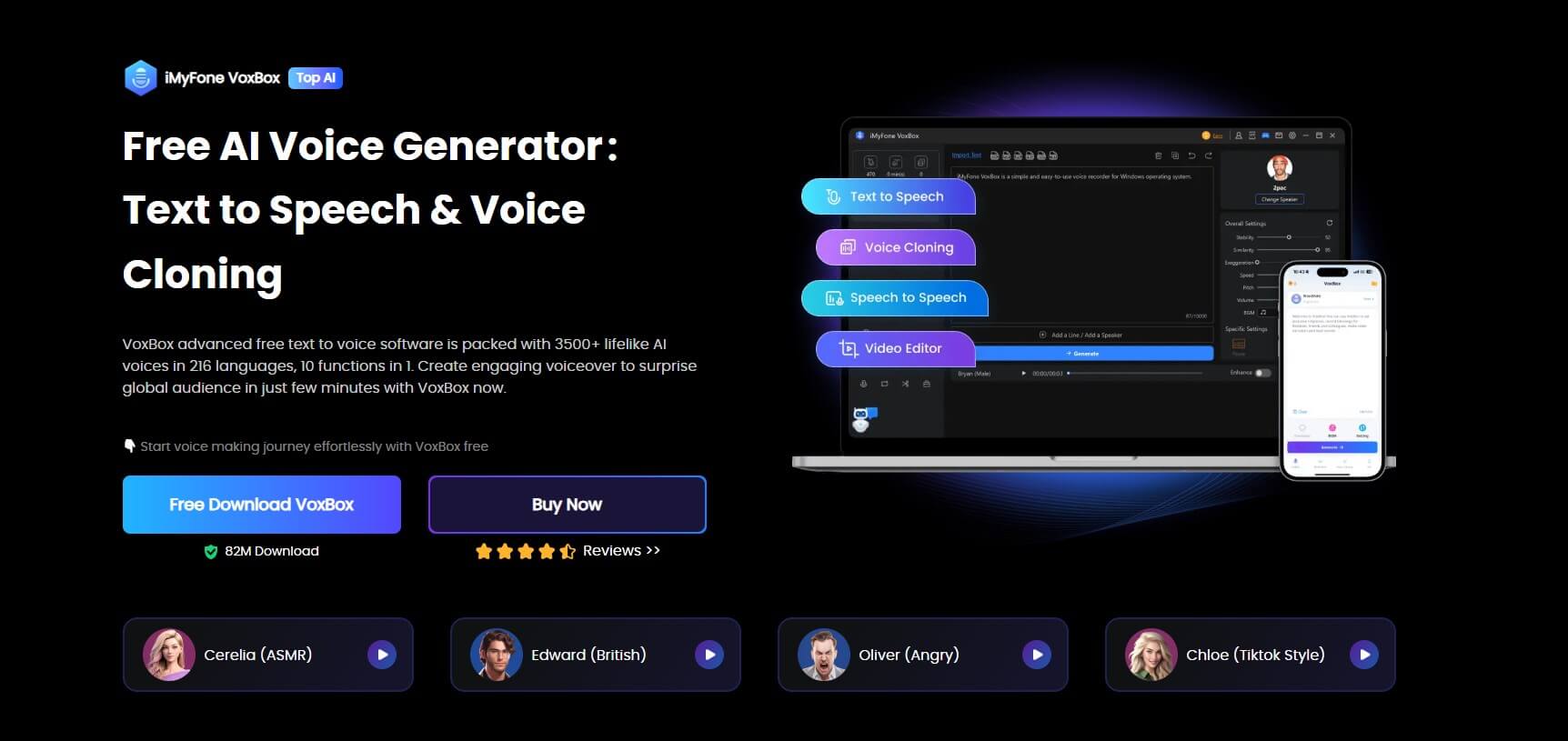 How To Use Carl the NPC Voice Generator:
#Step 1: First download and install VoxBox.
#Step 2: Hit "Voice Cloning" on the left and click to enter voice cloning section. Just import your audio to start the cloning process. Then use it in "My cloned voice".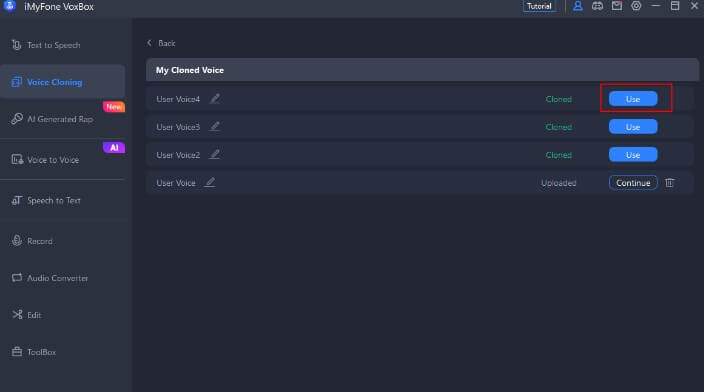 #Step 3: Go to "Text to Speech" and input the text, you can convert it with the AI voice you have cloned before.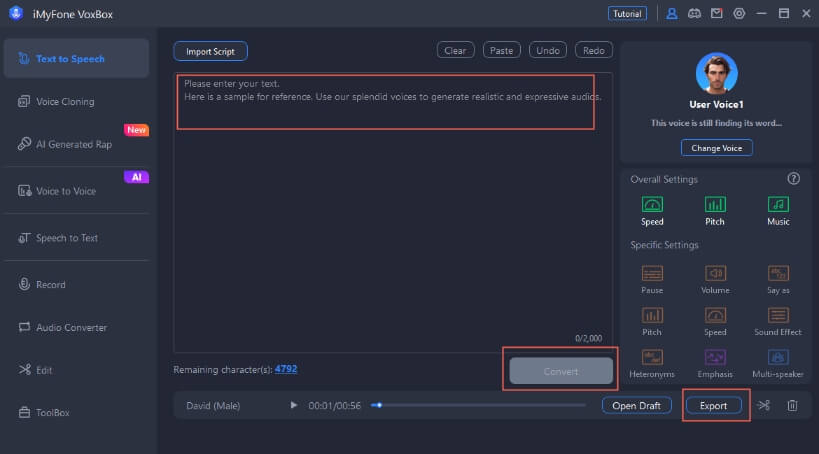 Key Features:
A diverse range of 3200+ voices to suit a game as narration.

Give away 2000 free characters for doing Carl the NPC voice text to speech.

Allowing to custom each voice of Roblox not just Carl the NPC.

An all-in-one voice generator for you make realistic Carl the NPC voice.

Designed for different applications, including gaming, IVR, podcasting, and more.

Export the voiceovers in a range of formats such as MP3, WAV.
Part 3: Make Carl the NPC Voice Using Voice Changer
If you're seeking a Carl the NPC AI voice changer, MagicMic is the perfect choice. With its remarkable capabilities, it can generate creative content according to your needs.
The intuitive user interface and various voice effects are its standout features, positioning it as a top voice changer, especially for those searching for a Roblox voice transformation.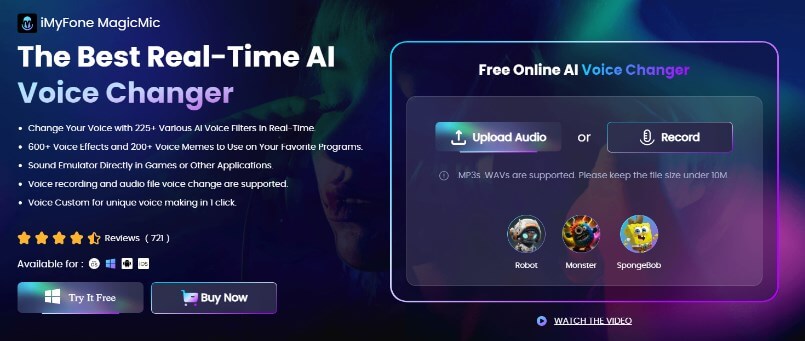 Steps To Change Your Voice into Carl the NPC Voice:
#Step 1: Download and Open MagicMic.
#Step 2: Activate "Apply Voice Changer" for instant voice modification and switch on "Hear Myself" for real-time feedback.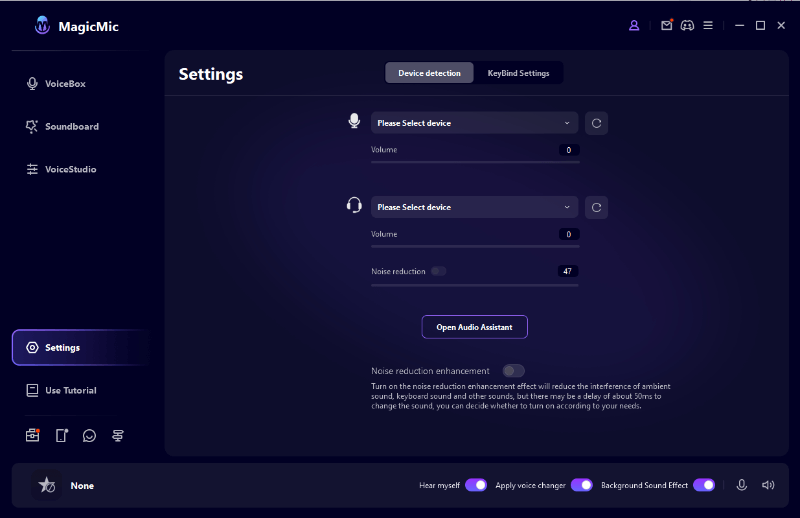 #Step 3: Choose the Voice Changer Virtual Audio Device as your application's input source.
#Step 4: Opt for Ramattra's voice or any preferred voice, configure keybinds for seamless effect shifts, and recreate voice by uploading an audio file.
Key Features:
MagicMic presents a range of bold voice-altering effects, featuring options like Dave Miller, Minions, sonic and more.

125+ captivating voice effects and 500+ sound effects and voice memes.

Supporting popular gaming platforms such as Overwatch, WOW, PUBG, etc.

Efficient control of voice-changing filters and sound effects through customizable keybinds

Compatible with various communication platforms.
Part 4: FAQs about Carl the NPC Voice Generator
1. Is the Carl the NPC Voice Generator suitable for game development purposes?
Absolutely, the Carl the NPC Voice Generator can be a valuable tool for game developers, providing an authentic Carl-like voice to enhance character dialogues and interactions within their games.
2. Can the Carl the NPC Voice Generator generate voices in real-time for live applications?
Yes, some Carl the NPC Voice Generators support real-time voice generation, making them suitable for live streaming, gaming, and other applications where immediate voice responses are needed.
3. Are there limitations to the Carl the NPC Text-to-Speech tool in replicating Carl's voice?
While the tool strives for accuracy, complete replication of Carl's voice can be challenging due to the complexity of human speech. The tool may have some limitations in replicating all nuances of his voice.
4. How can I use Carl the NPC Text-to-Speech for my creative projects?
You can input your desired text into the Carl the NPC Text-to-Speech software or platform, and it will generate the spoken text in Carl's voice. This can be used for various creative endeavors like game development, storytelling, or dubbing.
Conclusion
Ready to level up your character's voice? Carl the NPC text to speech voice generator is your a good solution, making your favorite gaming character authentic. With the powerful tts and voice cloning options, VoxBox offers a perfect experience for users. You can enhance your storytelling or gaming experience with Carl the NPC voice. Don't miss out on this opportunity!