In today's digital world everything has squeezed into the screens, be it of your laptop, mobile or pc and to be a pro in this world of screens, acquiring digital skills has become a necessity. Various tools that are free to use online without download are available that one can utilize for screen related tasks and one such tool is online screen recorders. Screen recorders save your time by helping you in easily recording any activity that is being done on your screen and acts like your personal cameraman.
Pick anyone of these amazing best online screen recorders according to your requirements and use them for free without download.
Part 1. 10 Best Online Screen Recorders for Easy Screen Recording
Convert screen recordings into meaningful videos for work, education, or personal platforms by the help of Screencast-o-matic online video recorder. Screencast-O-matic not only allows you to capture your screen activity but also provides remarkable features of easy video editing, audio recording, and securing backups.
Additionally it also has a library stocked up with images that you can use while editing your videos. It also offers video hosting and scripted recordings along with different sound tracks and green screen effects. Screen shot tools, draw and zoom feature, and converting speech-to-text feature is added in Screencast-O-matic online video recorder to help in creating content such as video tutorials, YouTube or Instagram videos, and online recorded lectures.
However, even though this online video recorder is free to use, some of the features need subscription.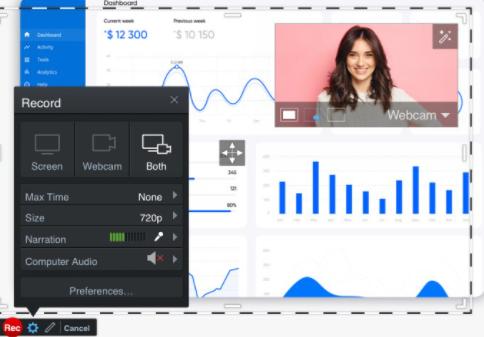 Now you can record and upgrade your video projects in a single browser with the help of easy to use Clipchamp screen recorder online for free.
It has video editing option additionally along with features of trimming, rotating, compressing, and converting screen recordings into an enhanced video. Clipchamp also provide easy webcam recording option therefore it is a very useful screen recorder for those who want to record lectures, conduct webinars, or hold online meetings for educational or business purposes.
It further provides an option to create an online team and inviting members for editing videos together thus this online screen recorder is best for acing group projects. Basic features for personal video recording and editing are free to use online without download but professional quality features such as group editing are not free to use.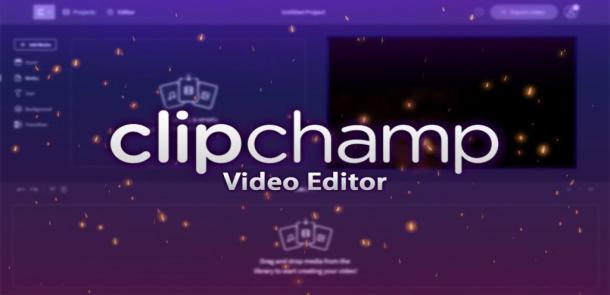 Apowersoft is an online screen recording platform equipped with unlimited tools to enhance your video audio recording and sharing experience. With Apowersoft free online screen recorder with no watermark, you are only one click away from recording screen activity, converting it into a purposeful video and sharing it on social media.
It is specifically designed for Iphone, Mac, and Android and efficiently provides screen captures for all users. iOS data recovery can also be done with the help of Apowersoft tool. It is also a one stop solution for audio streaming and image editing with its comprehensive features such as PDF converter and editor, watermark remover, background eraser, CAD viewer, GIF maker, and file compressor.
It cannot be captured on a secondary monitor and might crash n MAC sometimes so MAC users need to look into it before using Apowersoft.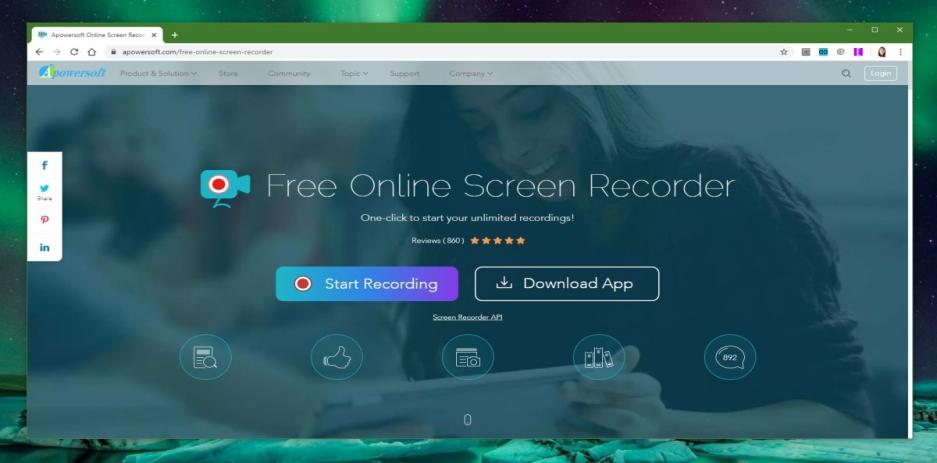 A simple solution to capture and record your screen online without plugin or download is VEED online screen recorder. It offers multiple layouts to choose from while recording your screen activity.
Mic recordings can also be done along with screen at the same time in this easily accessible online screen recorder without download. After recording you can move over to its powerful video editing feature instantly to create impactful videos. Cutting scenes, adding subtitles, and modifying audios all can be done in a one go with this tool. Exporting feature allows you to transfer professional quality edited video.
VEED online screen recorder is free of cost to record and edit videos. It is more suitable for making smaller videos as it has 50MB limit in free version.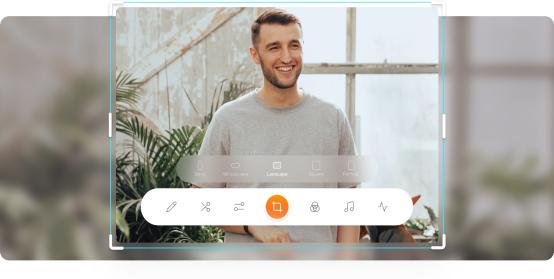 For secure personal screen recordings use Panopto express screen recorder online as it does not require any user account or credit card information, just launch the app and start your recording. It is more user friendly and does not ask for access to screen recordings hence treat your data as confidential.
This tool provides stunning feature of converting your webcam into a smart camera that follows you around and automatically zoom in and out for a professional video using artificial intelligence technology thus you can be a pro at recording lectures, presentations, and video tutorials with Panopto express.
Multiple screens can also be merged into one single unit with the help of this tool in order to record exceptional videos from various sources. Capture recordings and right away share them on digital platforms with its instant sharing feature.
Automated captioning does not work accurately and needs improvement in this tool.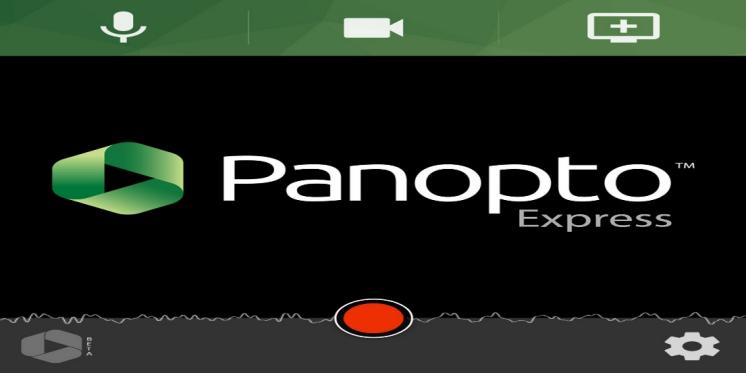 For web based screen recordings on google chrome or firefox use ScreenApp.IO. It is the simplest screen recorder web that allows you to immediately start recordings without any installation.
Whether you want to record whole screen or just a tab, it's entirely up to you as ScreenApp.IO gives option to choose. Similarly it also offers multiple audio options as well such as Browse audio, Microphone audio or No audio.
Shared screens can also be recorded with this tool so recording zoom meetings is now no problem. Due to its no installation required feature, it can immediately be used for corporate trainings and recording demo videos in any setting.
Since it's a web based app, it only works on firefox, opera, or chrome and you cannot use it on MAC.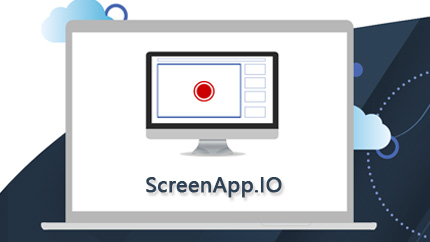 Recordcast is another extraordinary web-based online free screen recorder with audio. Upon entering the website, you will find multiple screen casting options such as record screen, record screen plus webcam, or record webcam only.
Audio recording feature is also vast, for instance microphone recording, microphone plus system audio recording, or audio less recording. You can enjoy this recorder in single tab for free and no additional ads or downloads window pops up. Recorded audios can be exported in MP4 versions.
The free online screen recorder is, as the name shows, though free to use but you need to make a verification account with email address before start working unlike ScreenApp which does not require verification.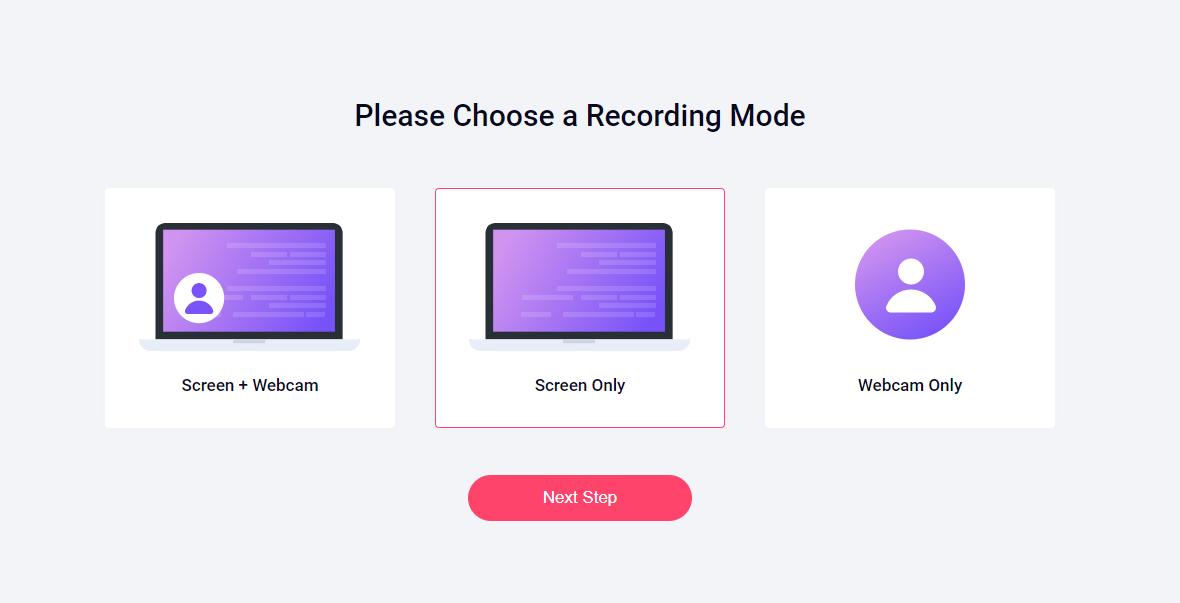 Want to make videos but do not have professional camera? Now you can do it as Toolster video recorder is one such online screen and voice recorder that allows you to make exceptional quality videos with editing option for professional touch.
It only asks for webcam access and adobe flash player to make videos conveniently at the comfort of your own place. Online recorded video gets saved in FLV format and it does allow you to download it on your PC afterwards. It features save and share video recordings, cutting and trimming mp3 audio, and microphone recording.
Its drawback is restricted two minutes time to record video hence it can only be used to record short clips or you will have to record various short clips and merge them together to make a video of more than two minutes.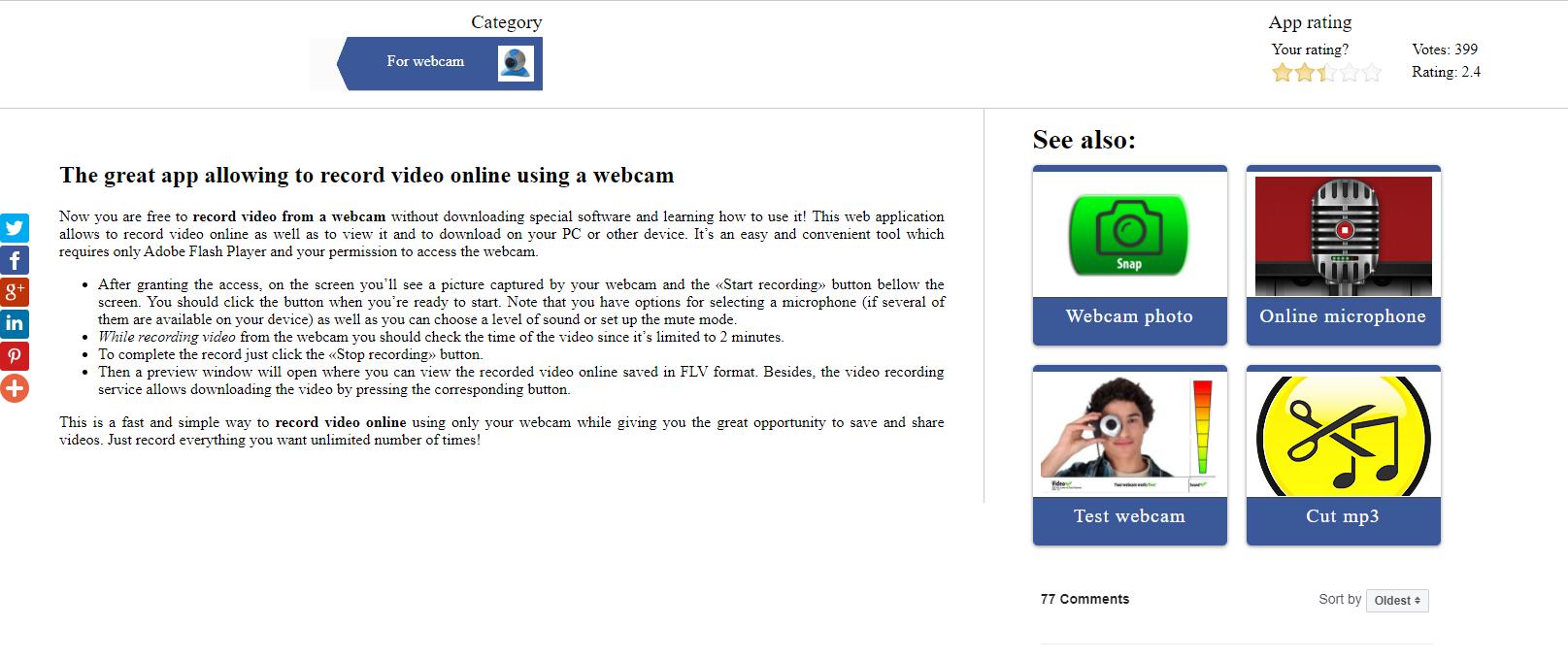 AceThinker online screen recorder is an easy to use free screen recorder and video maker. In three easy steps you can record your screen activity. Just press start recording button, select recording settings and begin recording, one done stop and save the video to either share online or download for later use.
It feature different capture modes so you can choose to record whole screen or just a specific desktop area as per you own requirement. All famous video formats such as FLV, MP4, AVI, MOV, and WMV are available to convert your videos and direct uploading option on social media platform is also open. User guide video is uploaded on the website to learn the effective use of AceThinker screen recorder.
For using vast editing options you will need go buy the subscription and it is not entirely free.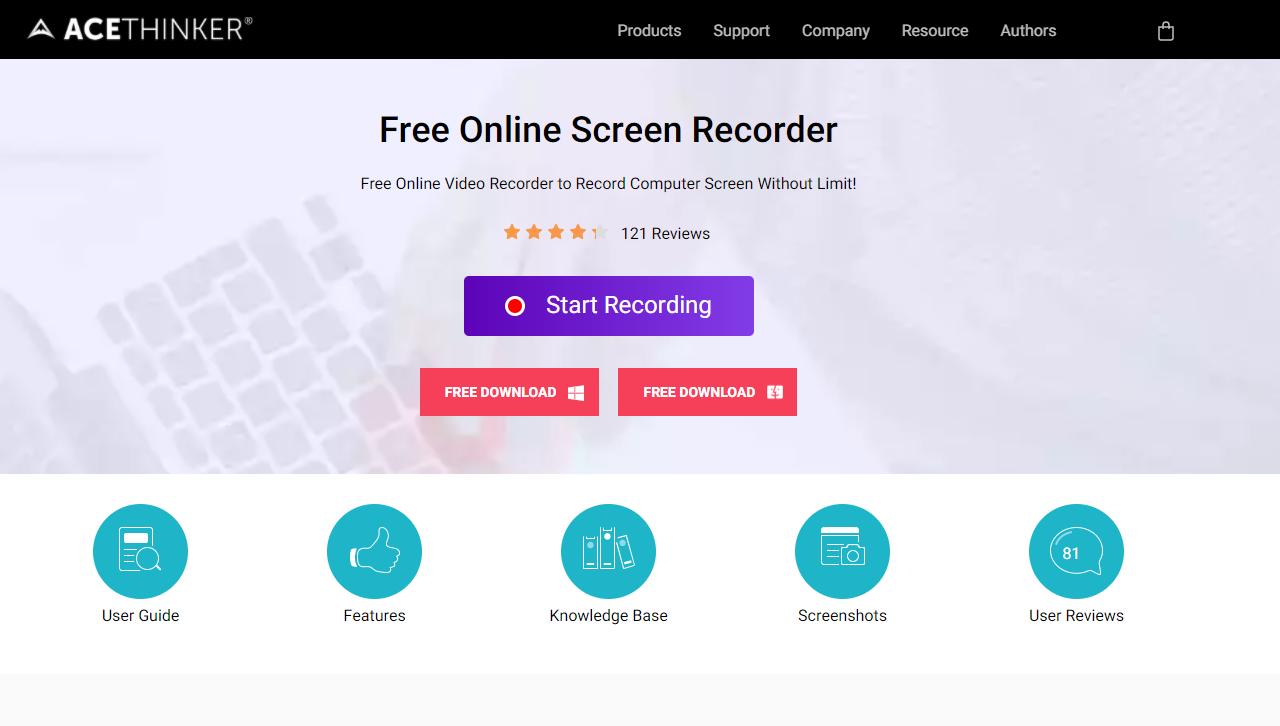 A simple to use free screen recorder online is FotoFriend video booth.
It has a built-in editing feature with 55 special effects to convert videos in cinematic versions. It further allows you to add sticker to videos or images. Recorder videos and captured images can easily be downloaded or directly uploaded online.
With this recorder you cannot add your own watermark on videos and image which is a major drawback. It is not a free screen recorder online with no watermark.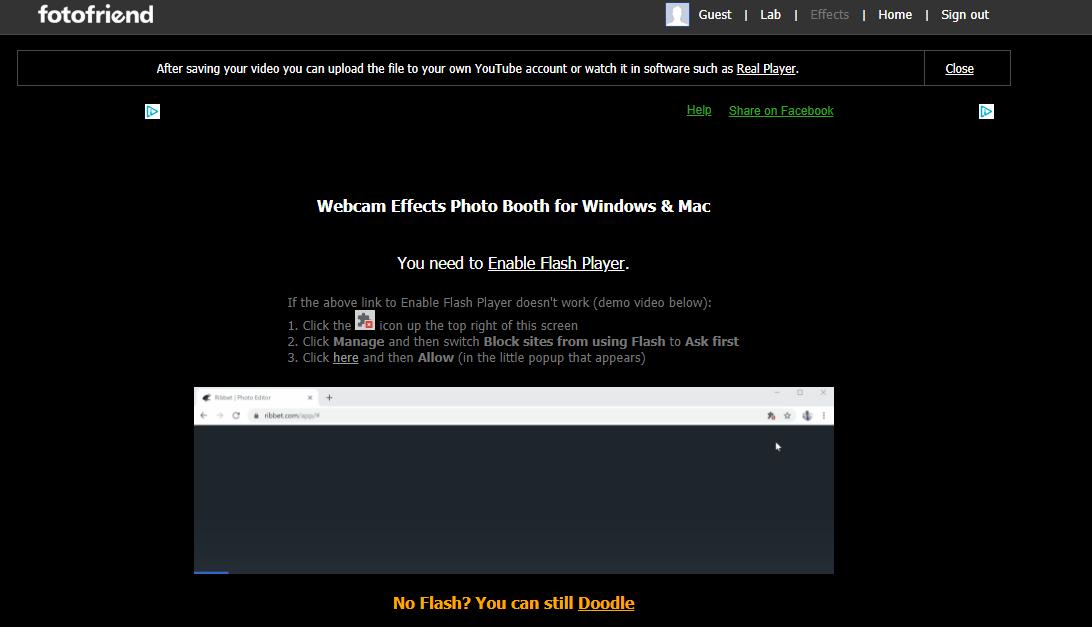 Bonus: Best Desktop software to record your screen easily
For an all-in-one video recording and editing option download Filme and enjoy a remarkable experience to produce cinematic quality videos, music audios, and music videos. 26 MB version is available for windows users while MAC users can enjoy Filme lite of 14MB.
Features
1-Video editing

With user friendly video editing interface feature it allows you to be a pro in using Filme for convenient video editing.

2-Color masking

Color masking feature is also available to highlight specific areas of your videos only.

3-Preview

Besides that its amazing preview feature allows you to go through the final product countless times for reduced content errors.

4-Video recording

Special sound effects, music video making, adding subtitle options, title optimization and image specifications are available under one roof with Filme video recorder.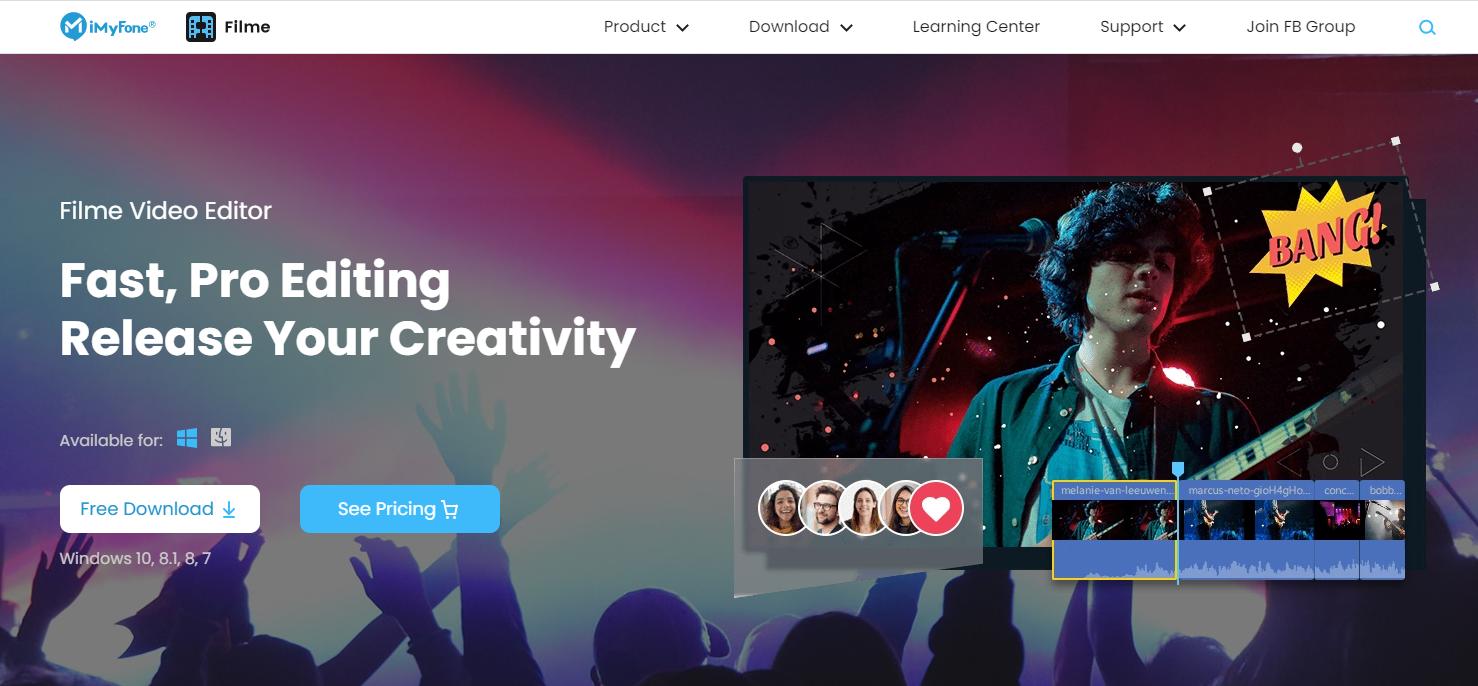 Step by Step instructions on how to use Filme for video recording
Step 1: Download the app for free from given link
Step 2: Launch it on your preferred screen (Windown or MAC)
Step 3: Once installed open it and select 'Record video/image/audio' from file tab
Step 4: Specify capture settings and start recording
Step 5: Press the stop tab once finished recording
Step 6: Save and edit the video for professional use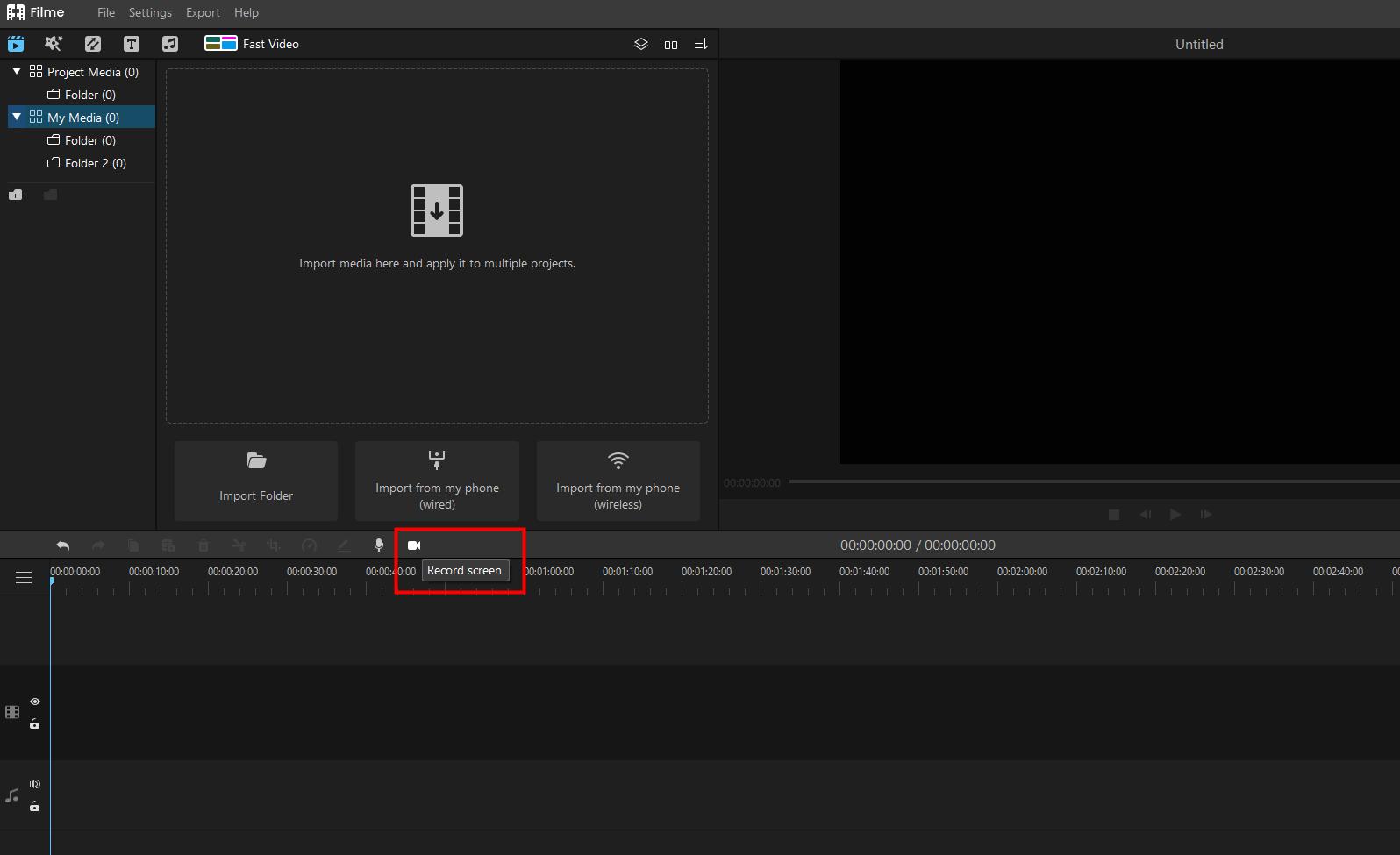 For exploring unlimited dynamic video editing features on Filme, subscription is recommended.