Out of the many new trends making the headlines, the Reverse Video has got the most attention. Earlier, Instagram had given a feature whereby you could record a video and then reverse it to show the effect.But ever since they have removed it from Stories, Reels, and Posts, many users have been asking how to reverse video on Instagram. While there is no direct answer to this question, we do have a way to integrate the reverse video effect Instagram with other methods.

iMyFone Filme is one of the best tools you can use for video editing and posting them on Instagram. You must be amazed by the variety of videos and the outlook on Instagram. Well, Filme is your chance to make similar videos easily and without any previous knowledge about editing and stuff. Download Filme Now!

Below are three different ways to reverse video Instagram since the developers have removed the effect from the application's library.
Make Reverse Video on Instagram [Online]
You can also use different online tools to reverse Instagram video before posting. These online tools are simple to use, but they also lack the required editing features and functions.
The benefit of using online tools for the process is that you won't have to download a dedicated solution, saving space. Here are two different options to reverse your videos online.
Clideo
Clideo is accessible online via your web browser and includes a slew of video editing features. Using Clideo, you can merge, compress, resize, cut, crop, speed up the video as a part of editing.
That's not all; you can also use Clideo to add subtitles, make memes, slideshows, and even rotate the video. Last but not least, Clideo offers a one-stop solution to reverse your video on Clideo. Follow the process given below.
Step 1: Open Clideo on your web browser. Using a PC or a laptop for this task will be easier.
Step 2: Click on All Tools to access all the editing and customization features available on Clideo Video Converter.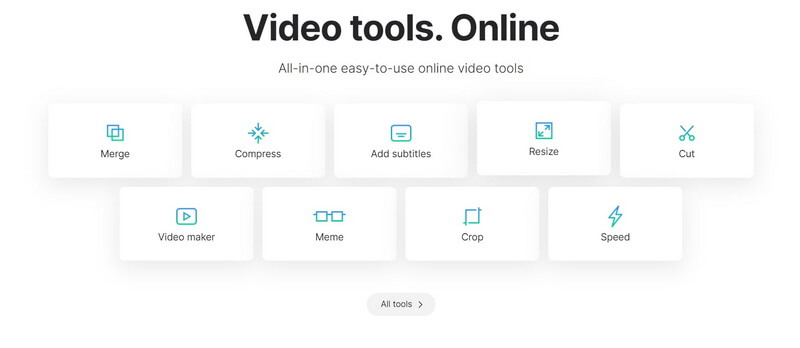 Step 3: Scroll down to find Reverse Video and continue by adding the video you want to edit. You can either drag the file there or browse one from the storage.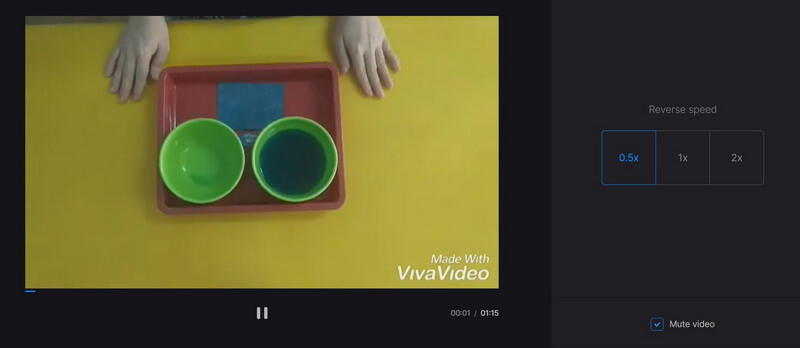 Step 4: For additional customizations, select the reverse video speed, format, and click on Export to save the video on your device.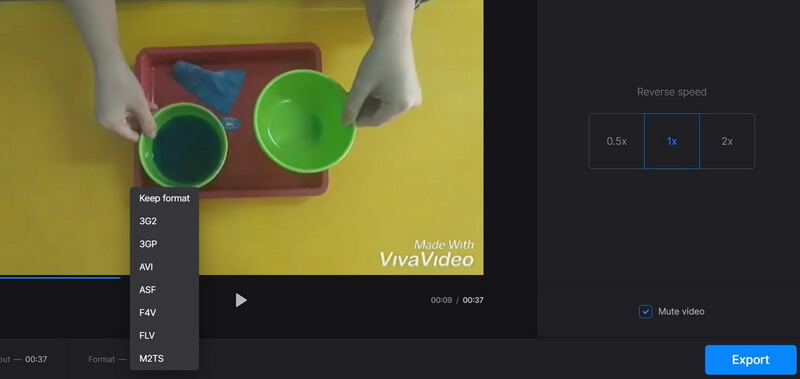 Benefits of using Clideo:

Clideo lets you add and export the video you want to reverse easily.

The video is quickly reversed, and you can also preview the output before exporting it on your device.
Also Read:
Get audio from Instagram video >>
How to reverse a video on tiktok >>
How to reverse video clip premiere pro >>
EZGIF
The second tool you can check out for how to reverse a video on Instagram is EZGIF.com. Similar to Clideo, EZGIF has a variety of video editing tools besides the reverse function.
You can convert, rotate, crop, change speed, merge, mute the videos according to your requirements. You can browse the video from your device and add it to the interface.
Follow the steps to know how to add reverse video effect Instagram.
Step 1: Open EZGIF.com on your desktop or laptop. EZGIF accepts videos in different formats, including MP4, WebM, AVI, FLV, MOV, 3GP, etc. Click on Reverse from the available options given on the top panel.
Step 2: Click on Browse and upload the video you want to see reversed. Once uploaded, you will see the unreversed video on the window.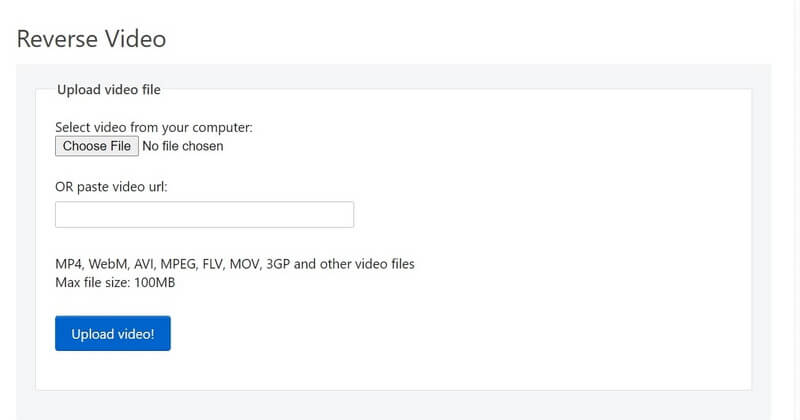 Step 3: Scroll down and click on Reverse Video. Immediately, you will see the video in the reverse form, ready to be played in the window below.
Step 4: To download the video on your system, right-click on the video screen and select Save Video As.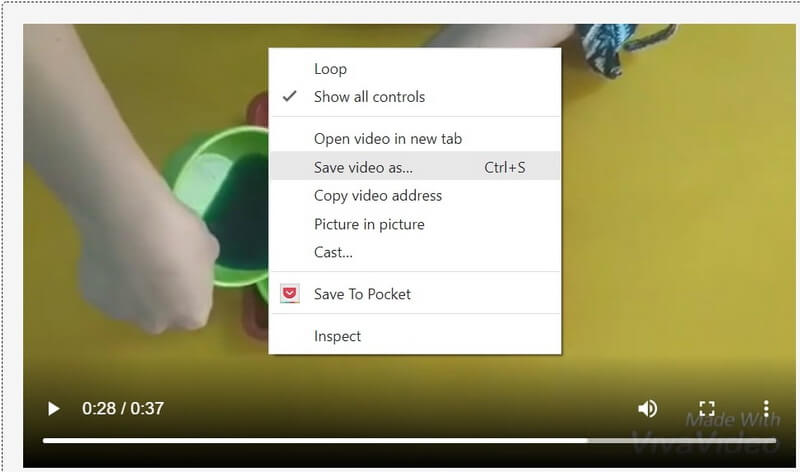 Working with EZGIF is easier, and alongside the option to reverse the video, you will get access to a stream of other functions.
Pros of using EZGIF:

EZGIF lets you convert the output video into different formats.

It provides access to some of the standard editing features and functions for free.

You can upload a file of up to 100MB on EZGIF and work on it with different EZGIF functions.
Through Clideo and EZGIF, you can convert and edit your videos online with minimal retouches. These tools are made to help you work on your media files quickly. That is why you won't find in-depth editing features for your videos.
While working with a laptop is more accessible, you must also know about mobile applications that can help you include a reverse effect on your video.
Backwards Video on Instagram [iPhone/Android]
The third method of successfully completing the reverse video effect, Instagram, will ask you to download an application on your phone and use it to add the required effect.
InShot (iOS)
InShot is an intuitive and high-performance mobile application compatible with iOS and Android devices. This tutorial on reversing a video with InShot is meant for iPhone users.
Step 1: Start by downloading InShot on your mobile phone, open the app, and click on Video.
Step 2: From the window displayed, select the video you want to reverse and tap on the green tick button at the bottom left corner.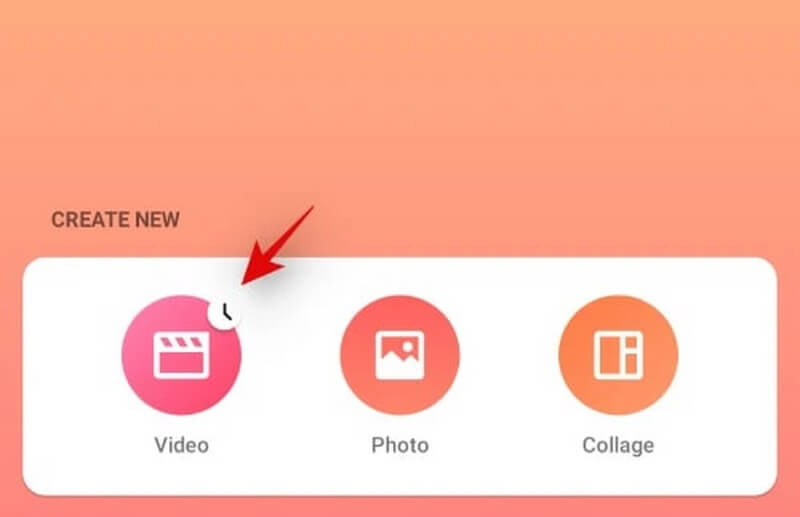 Step 3: Once the video is added and ready to be played, look for the Reverse effect option from the scrollable list below.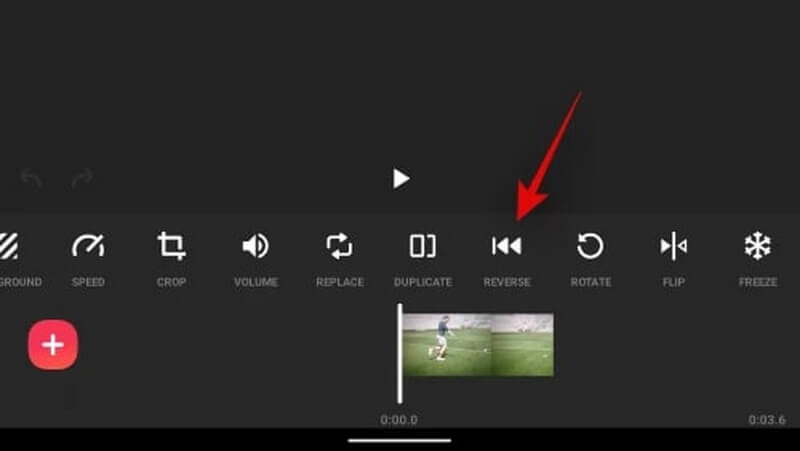 Step 4: Preview the reversed video and click on Save. You can also select the required resolution and frame rate of the video.
Step 5: Once the video is reversed, you can also upload it from the application itself on Instagram.
Pros of using InShot:

InShot has smart features to make your work easier and quicker. You can download, upload, and post the video on different applications easily.

Based on the requirements, you can choose the video quality and outcome.
AndroVid (Android)
AndriVid offers a slew of features and functions to help you edit your videos. Besides reversing the video, you can work with the basic editing tools in one go.
Step 1: Download the AndroVid application on your mobile and select Videos.
Step 2: Upload the video you want to edit and reverse, followed by selecting the Reverse function from the options given below.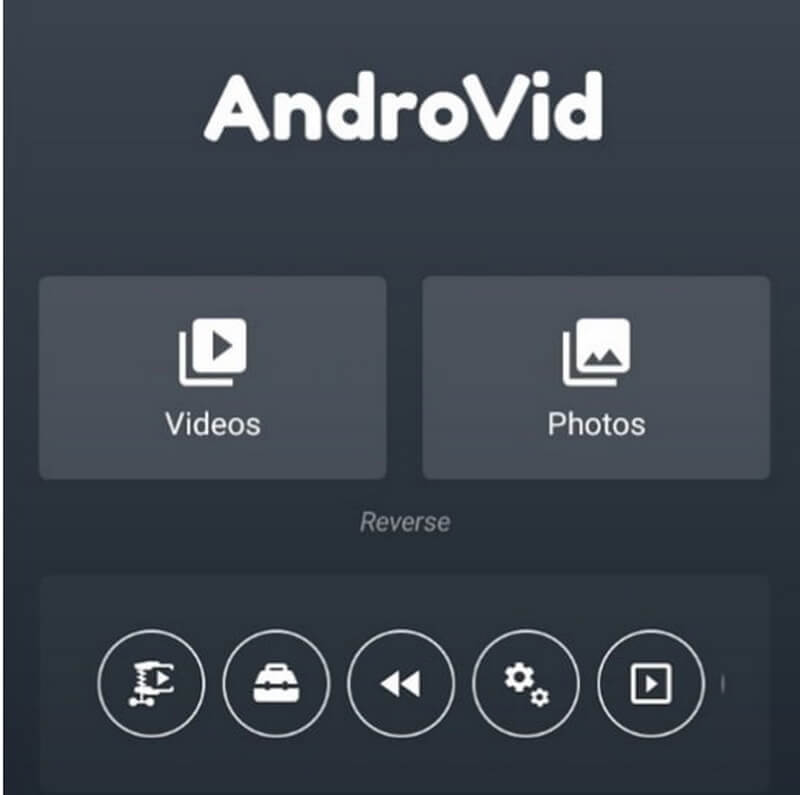 Step 3: After clicking on Reverse, you will find the timeline below that can be used to tweak or fine-tune the outcome.
Step 4: After adjusting the length and other settings, click on the Tick at the top right corner.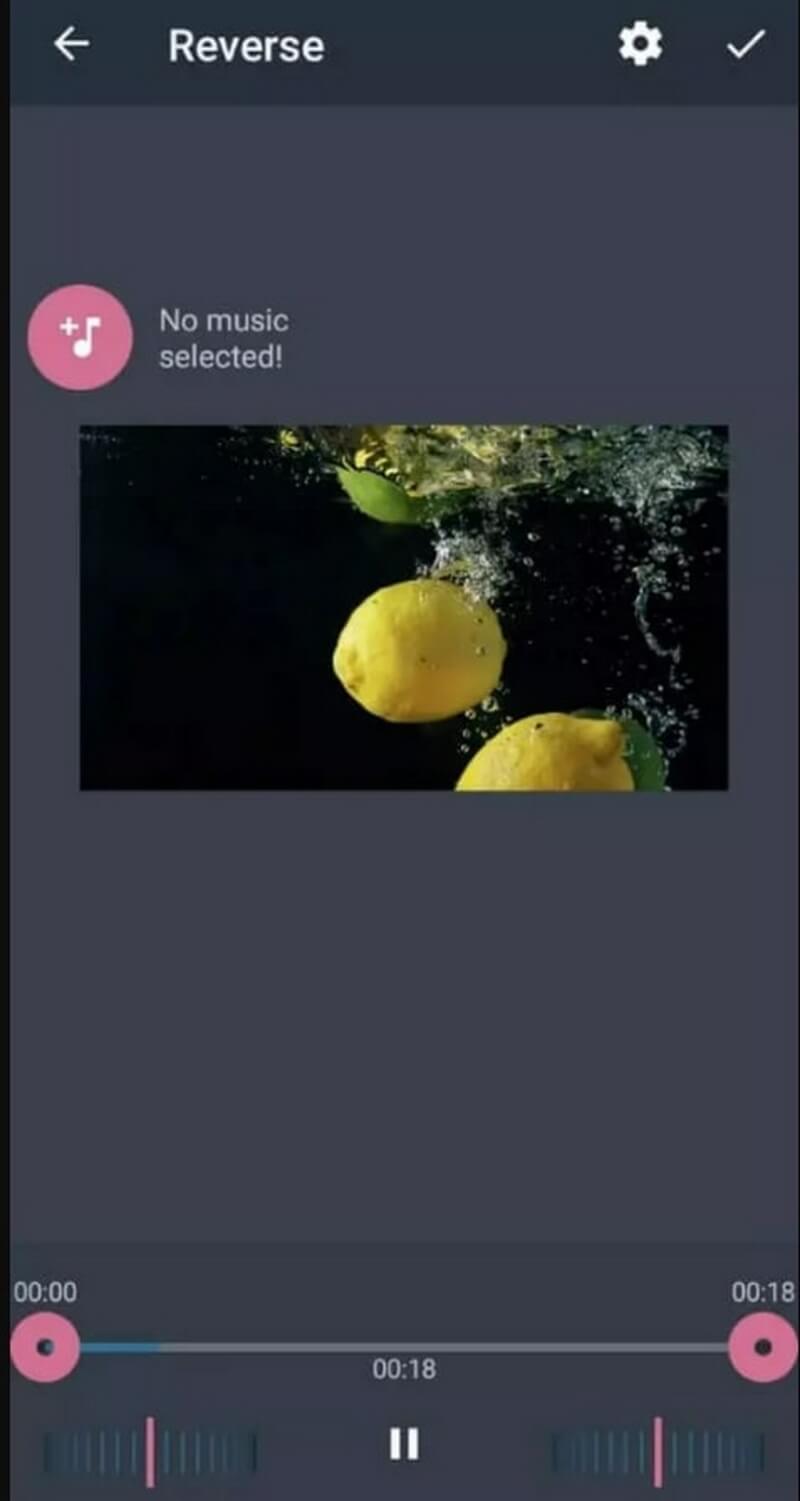 Step 5: AndroVid automatically saves the video on your device, and you can upload it on Instagram reels accordingly.
Pros of Using AndroVid

You will get access to the basic video editing tools in a single application.

AndroVid has a minimalistic design, which means that using the application is simple, and finding the controls is also easy.
Best Video Editor for Instagram Video - iMyFone Filme [PC]
Filme has a large variety of functions and features to make your experience on video editing seamless and smooth.
Filme has a Fast Video Mode that will let you create and edit videos in a matter of seconds. You have to add the videos you want to customize and select the required effects; Filme will take care of the rest.

Filme lets you add text, transitions, and other effects to the videos while letting you use the timeline to edit the outcome further.

On the timeline, you will find options to cut, snip, trim, create a ripple, add mosaic effects, etc., to the video.

There are different audio effects by which you can mask the existing video sound and add your sound to the video.

For video effects, you can change the brightness, contrast, saturation, etc., to create stunning video effects.
While all these features are existent, you can also use Filme to reverse a video and post it on Instagram. Follow the process below to know how to add reverse video effect Instagram.
Working with Filme means;
You can use multiple templates to create stellar videos.

There are a lot of easy-to-use and edit transition effects and frames you can integrate with the existing videos and files.

Filme lets you be more creative and innovative with your video creation ideas. You will discover more innovative tools and effects to edit your video content and make it viral-friendly.
FAQs
1. Will reversing the video reduce the video quality?
It depends on the software you are using and the existing video settings. You should not expect to get high-quality output from a video that is made in lower quality. However, you can improve the outcome by selecting the video settings in some of the solutions used to reverse the video.
2. How to Reverse a video on Instagram App?
You cannot reverse a video on the Instagram app as the developers have phased the Instagram Rewind feature. That's why you need to use additional software and applications to reverse the video.
Conclusion
Reversing a video and uploading it on your Instagram profile is meant to add variety to your posts and impress the viewers or followers. While the exercise to reverse a video is simple, you can create a cool effect by using your innovation first to shoot the video.
Out of all the methods given above, you will find using Filme easy and intuitive. That's not it; with Filme, you can create even better videos by using its extensive editing features.
Filme also has an iOS application (Filme Lite) that can be used to reverse video Instagram; check out the app here.