Looking to speed up a video on Instagram? Whether you are trying to squeeze your footage into a condensed clip so it can fit nicely in one Instagram story or post or attempting to create an amazing time-lapse video (we do love those so much!), this is the perfect article for you.
There is no one way to speed up a video in Instagram, so we have consolidated a list of useful tools and tutorials that can help you achieve the same effect.
Ready, set, speed up!
How to Speed Up a Video on Instagram - Using Hyperlapse From Instagram (iOS only)
If you are an avid Instagram user, you might have already heard of Instagram's dedicated "video speed up" app, Hyperlapse. Instagram knows their user base so well that they created an app specially to help their users create sped up videos.
Hyperlapse from Instagram is as minimalist as an app can get. It has literally one core functions – no frills and all. Shoot a time-lapse video directly from the app – or use "selfielapse" mode to shoot with the front facing camera. And it is as simple as that.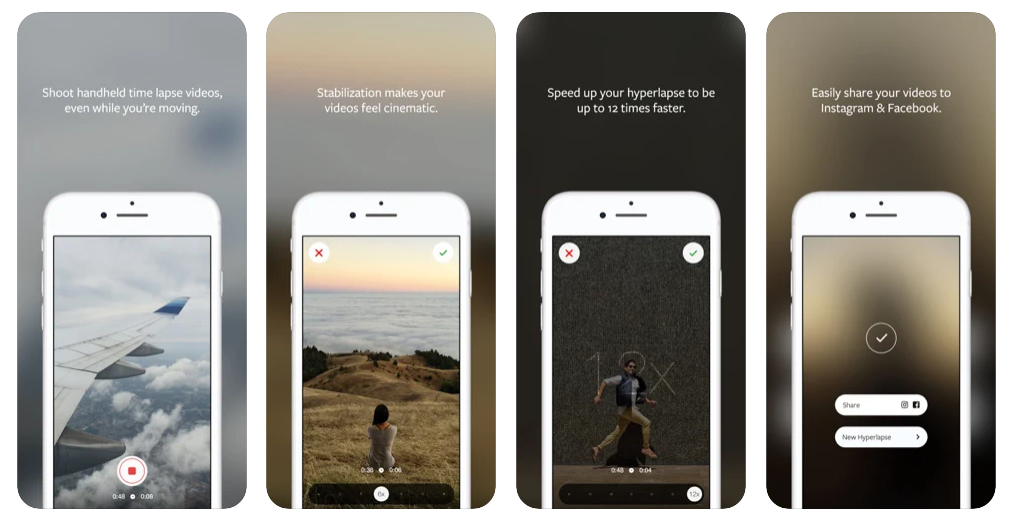 Here is how you can do that using Hyperlapse in a few simple steps:
Alternative Ways to Speed Up Video on Instagram
While Hyperlapse is great for basic time-lapses, should if you need a little more features or need to speed up existing videos, then read on for alternative methods to speed up videos for Instagram.
1

Using iMyFone Filme (Windows OS)
iMyFone Filme is a beginner friendly Windows video editor. Jam packed lots of smart features to help novice video editors create amazing results with their footage – their "Fast Video Mode" literally creates a video at the click of one button!
From an intuitive suite of editing tools, to its huge variety of templates, effects, sound library and other resources to choose from, iMyFone Filme provides all the tools for you to tell your story effectively.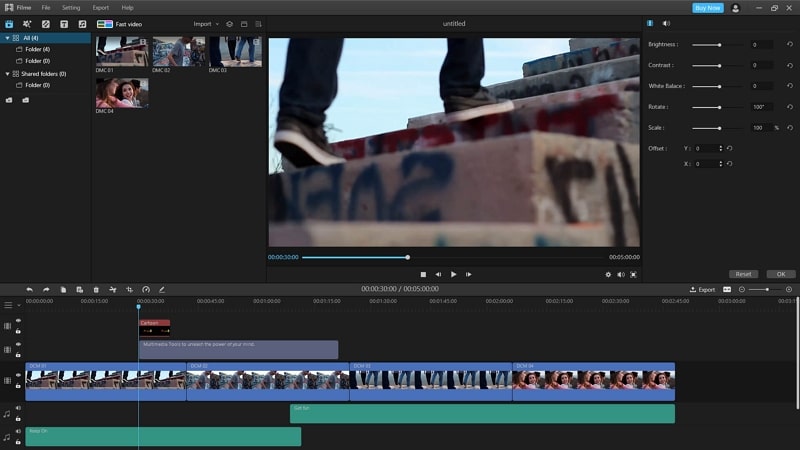 Here is how you can speed up a video for Instagram easily using iMyFone Filme:
2

Using iMovie (Mac OS)
iMovie is a popular free video editor for iOS and macOS. Unfortunately, this like Hyperlapse is also only available for Apple product users.
From creating studio-quality animated titles and credits, to adding special effects to your footage, iMovie can do it all! A free software that can do so much more than just basic editing – it is little wonder that many people choose to start their video editing journey with iMovie.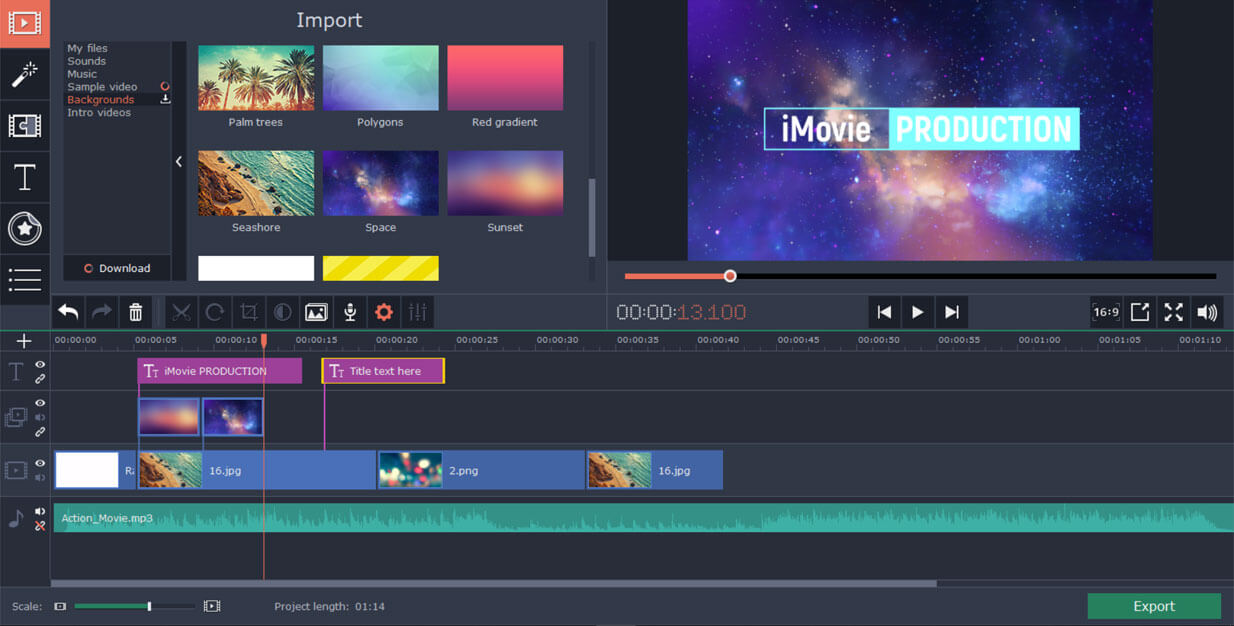 Here is how you can speed up a video for Instagram easily using iMovie on Mac:
Bonus: Speed up video with iPhone and iPad tutorial >>
3

Using Kawping (Online)
Kawping is an online based multimedia editing platform – that lets you create all sorts of content. From creating images, editing videos to making fun gifs, it is the perfect tool for many online content creators.
Need a simple and free tool to make basic edits for a video? Want to add subtitles to your new vlog? Kawping can do all that and more for free or with its upgraded pro plan!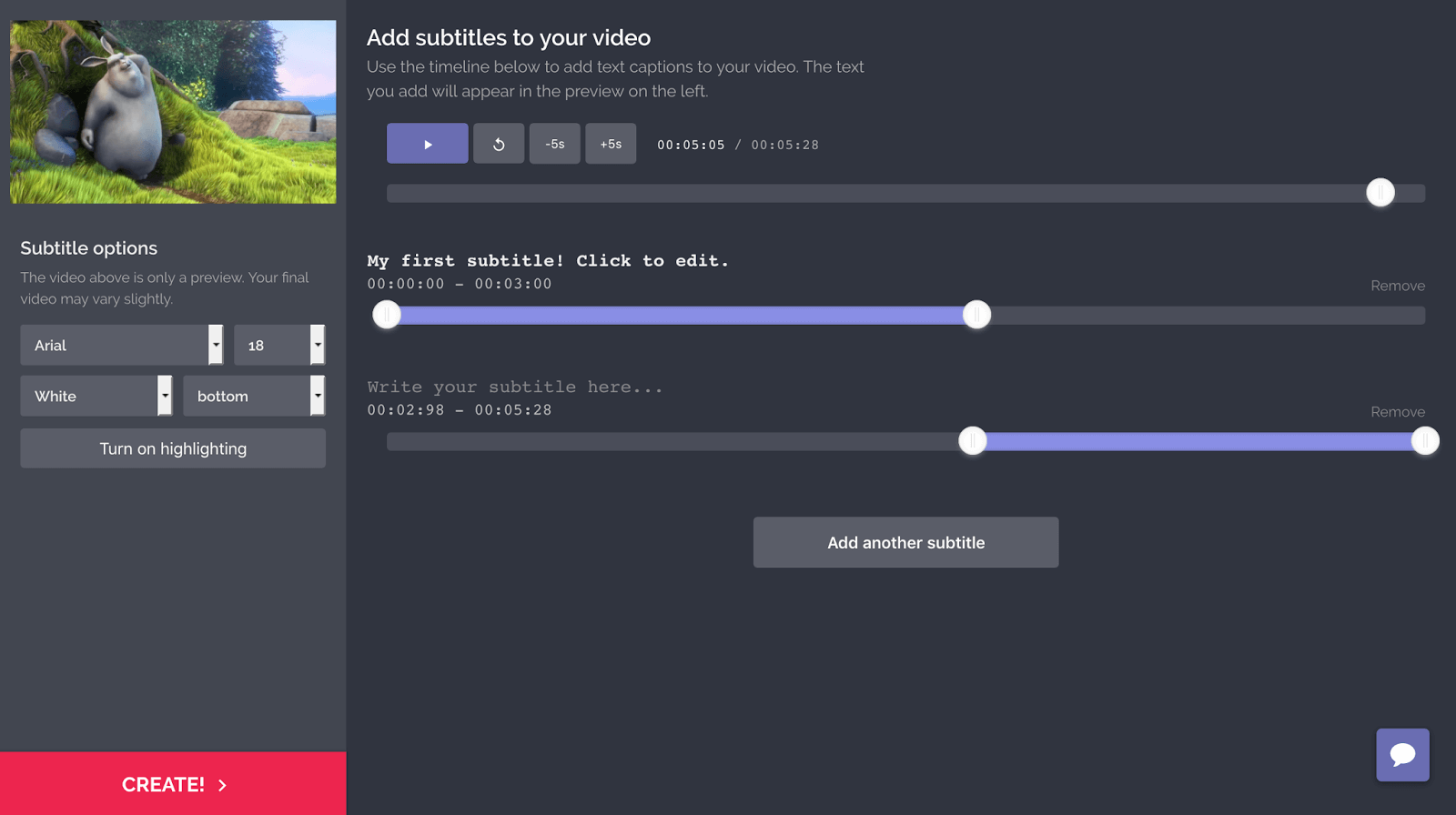 Here is how you can speed up a video using Kawping's online multimedia editor:
4

Using iMyFone Filme Lite (iOS)
Feeling sad that you cannot use iMyFone Filme's awesome video editing software because you are an iOS user? Well, here is some good news, the company has released a "Lite" iOS version for you!
Catering for the content creator on the go, Filme Lite is a convenient video editing app that makes editing your phone footage as easy as A-B-C. Simply use their "One-Click Templates" to create the perfect video! Or use the basic editing tools to polish your video for social media!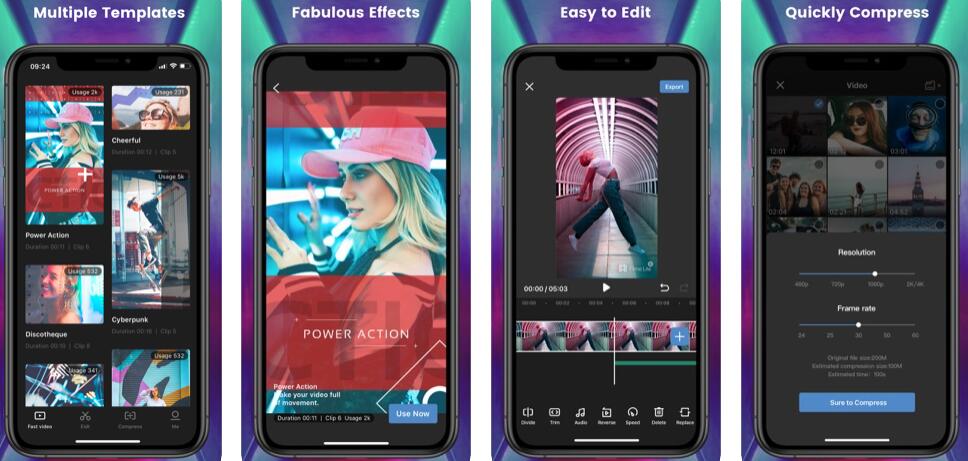 Here is how you can speed up a video using iMyFone Filme Lite's mobile app:
4

Using Fast Motion (Android)
Of course, we have not forgotten about Android users! Fast Motion is a great mobile video editor option for Android users. It allows you to create slow or fast motion videos, add soundtracks, filters, frames and even stickers to jazz up your video footage.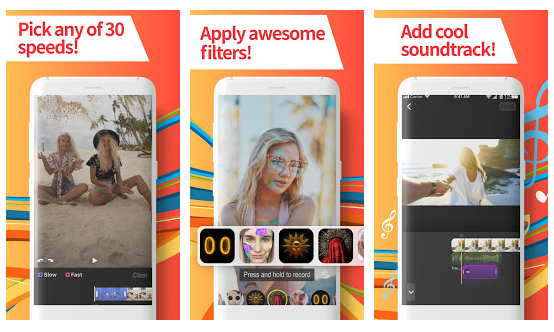 Here is how you can speed up a video using Fast Motion's mobile app:
Speed Up Your Videos Easily Starting Now!!
We hope you managed to find the perfect tool to help you speed up you video creating process for Instagram videos! If you are looking to do more than just speed up a video, you might want to consider iMyFone Filme to help you with your beginner video editing needs!