Recently, AI tools have swept many industries, like design, education, content creation, etc., and there is no exception for music industry with the advent of tools like AI song generator and vocal remover.
Now, it is worth noticing that the appearance of AI mixing and mastering tools saves song writers or producers a lot of time to focus on the song itself, greatly increasing their working efficiency.
Therefore, we will present you with the best AI for mixing and mastering for your reference.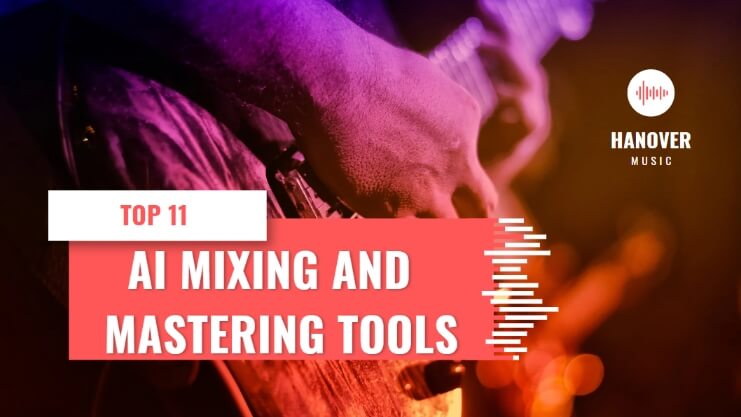 Part 1. What is the Difference between Mixing and Mastering?
Mixing is the step that should be conducted after recording the tracks or elements of a song, like vocals, instruments and effects. And its purpose is to make the song more balanced and cohesive, rendering a good audio experience.
Mastering comes after the process of mixing and is the final stage of music production. The main operation of this step is to make optimization of the mixing phase to ensure that the song sounds best and is ready to distribute.
Therefore, it is obvious that their difference lies in their different operations and phases, but the overall purpose for mixing and mastering during music production is to elevate the listening experience and audio quality.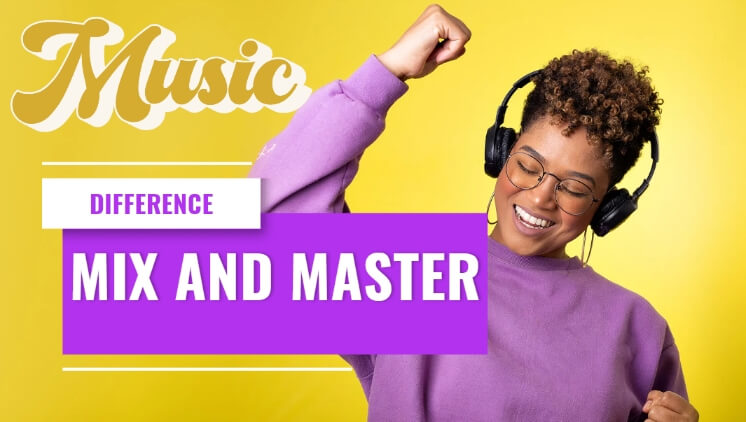 Part 2. 11 Best AI Mixing and Mastering Tools for Vocal Mixing
Aimixingmastering.com is an online AI mixing and mastering tool suitable for people who want to directly get the music ready to distribute from individual tracks and certain music elements.
You only need to choose one mix package that you think is the best for you, upload stems, and enter your email. That's all! Normally, the mixing and mastering result will be given back to you within the same day.
Price:
Standard for $19.99/per song; Advanced for $24.99/per song; Pro for $44.99/per song; Platinum for $98.99/per song.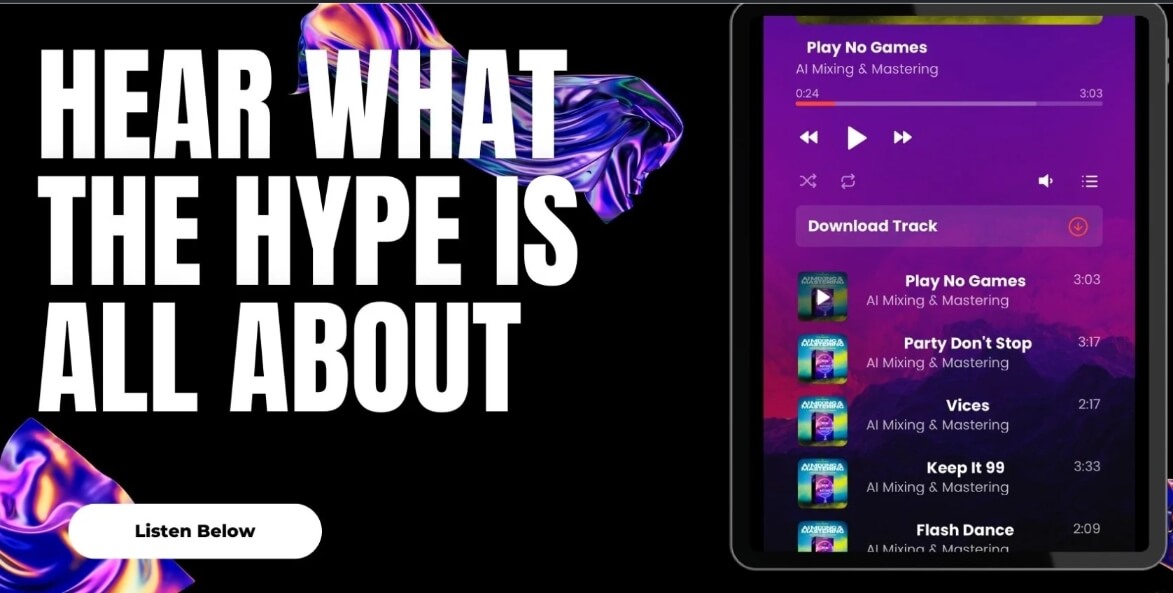 Key Features:
Only need to upload stems.

Make your song from tracks to a compelete song ready to launch within one day.

The output is of high quality.
Different from Aimixingmastering.com, Unchained Music requires a little professional knowledge of mixing and mastering, since after uploading your individual tracks, you also need to choose the instrument group, importance, stem, pan preference and reverb. But don't worry, it provides you with detailed guide on what it is and how it works.
Price:
Starter: $11.99/per month for unlimited mixing & mastering and 2 download credits per month
Standard: $24.49/per month for unlimited mixing & mastering and 5 download credits per month;
Pro / Music Label: $ 52.99/ per month for unlimited mixing & mastering and unlimited download credits per month.
How to use Unchained Music for AI mixing and mastering:
Step #1: Head to the website, click "Try it free" to log in.
Step #2:After entering into the operation interface, click "Choose Audio Files" to upload tracks you are going to work with.

Step #3:Choose the music style you are going to make.

Step #4: Customize each track you've uploaded by choosing instrument group, importance, stem, pan preference and reverb.

Step #5:Click the icon of "a little rocket" to start the mix process.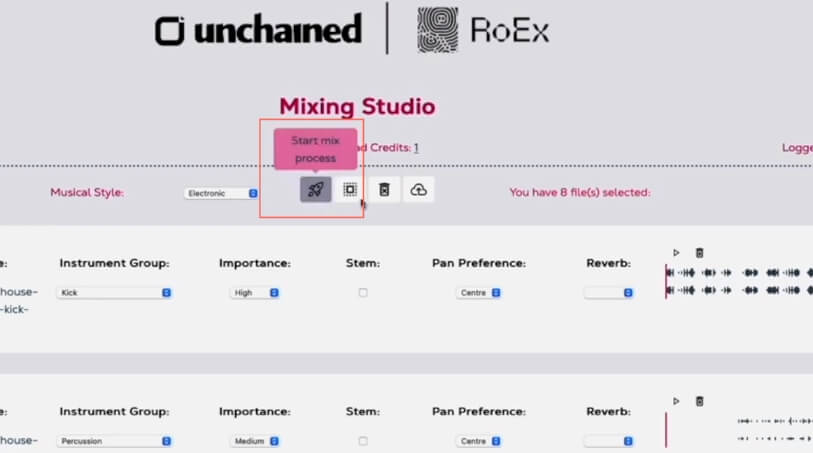 Key Features:
Various musical style to choose from.

Have the complete control over the tracks you are working with.

Make customization based on your preference through adjusting certain parameters.

Detailed guide to ensure the good user experience.
Cryo Mix is another AI mixing and mastering tool online, but it is slightly easier to operate than Unchained Music, in that it only needs users to drop the beat, lead vocals, and other backing layers, then hit "Start Mixing", set vocal volume, and finally make mastering with another click, you will get the music ready to release.
Price:
Basic: $29/per month
Pro: $38.99/per month
Expert: $ 98.99/per month
Key Features:
Quick mixing and mastering.

Supports vocal removement from other instruments.

The output is of professional-quality.
LANDR is an AI mastering tool that is adaptive to certain engine, capable of analyzing your music and processing mastering based on genre, style and other elements of the mixing you've made.
What's best about LANDR is its fast speed to completing mastering process and generating music that is ready to release, so that it is the best option when musicians are on a tight schedule.
Price:
Studio: $11.99/mo.
Studio Pro: $15.99/mo.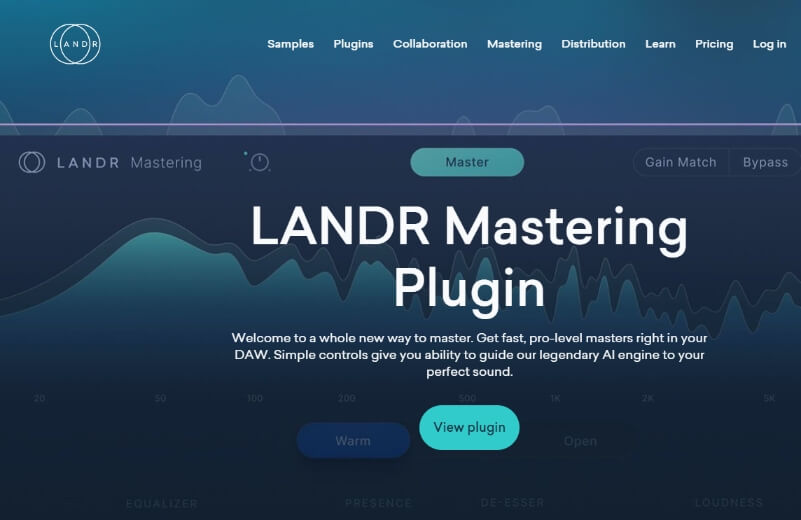 Key Features:
Make the best result by analyzing the styles of the music you have uploaded.

Fast-speed processing, but high-quality output.

A plugin adaptive to many softwares.
This software is most suitable for people who want to produce tailored mixing and mastering and desire to add their personal touch while AI helping with the mixing process.
Because except for the most powerful and intelligent feature of AI mixing, it also allows users to see and make certain adjustment of the mix in real time due to the visual mixer feature.
It has different purchase plans, and you can buy according to your needs.
Price:
Neutron 4: $399.00
Neutron 4 Elements: $49.00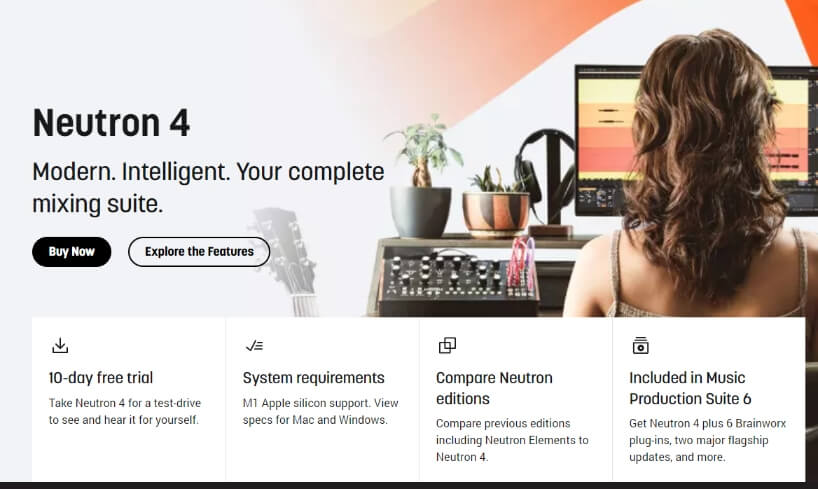 Key Features:
Make personalized mixing and mastering based on different genre and style.

Supports real time adjustment to the AI generated mixing.

High-quality and advanced track analysis system.
Different from other AI mixing and mastering tools, Sonible is best for fine-tuing the mixing results you have already done. For instance, "Pure:limit", one of the plans provided enables to perfect your mix with one click.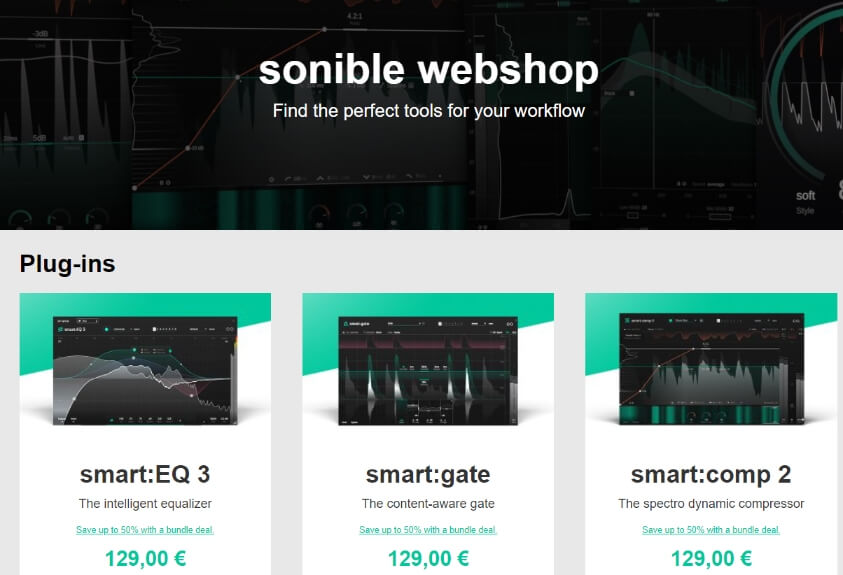 Key Features:
Offers various plugins to fulfill all your needs in music production.

Fine-tune your mixing results to elevate your music to a higher level.

A variety of plugins to integrate with many softwares.
Maastr is specially designed for the mastering process in music production, which is to say, it can help to achieve sonically beautiful mixes and professionally elevated audio in minutes.
What makes Maastr stand out is its collaboration feature with which users can get the real reviews from other collaborators, helping to refine the results based on professional suggestions. In addition, it also allows to iterate the process and store every revision of your track, ensuring you can playback and compare to make your music the best.
Price:
Home Studio Wiz: $10/month
Studio Expert: $20/month
Industry Pro: $50/month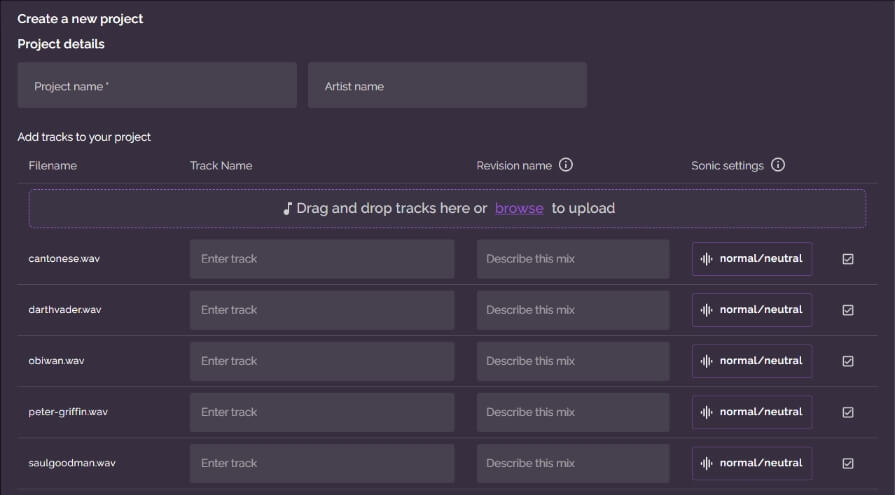 Key Features:
AI automatically refine the sound, presenting ready-to-release music.

Get reviews or suggestions from clients and collaborators to refine the results.

Allows users to playback, compare and store every revision to ensure the best result.
This AI mixing tool is best for producers who want to add spatial dimension of the mix and to create a roomy mix, since it can create a realistic virtual mixing environment to make an immersive and realistic soundstage.
Moreover, it enables to adjust the sound along with your head movement, creaing an immersive experience.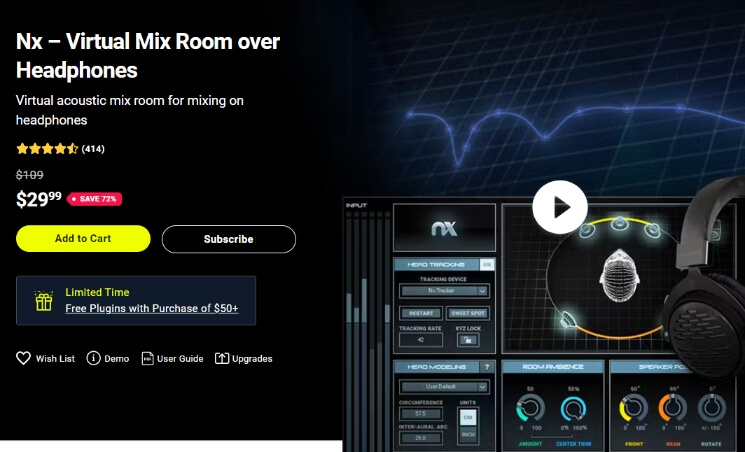 Key Features:
Create immersive audio experience.

3D audio effects.

Reverb a nd delay controls to refine the result.

Head-tracking capability.
This is an online AI mixing and mastering tool that can deal with all your post-production work, avoiding endless revision and other mundane/repetitive work.
Musicians can only upload the audios/tracks, the AI will take care of the rest, yielding the results ready for release.
And what's best is that it also offers an API, with which you can integrate into your existing workflow to increase your working efficiency.
Price:
EP Bundle (5 Tracks): $49.99/month
Pro Subscription: $52.99/month
LP Bundle (10 Tracks): $94.99/month
Credit: You can also buy credit for $11.99/credit; 1 download credit = 1 track download (mp3, flac, wav) at 16 Bit & 44.1 kHz sample rate. 1 GB Storage.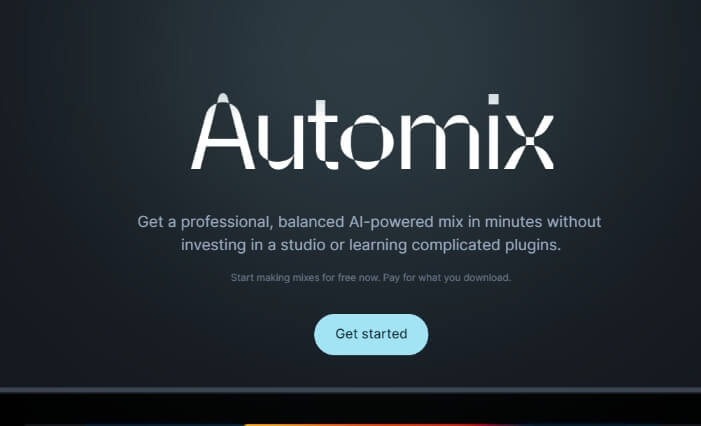 Key Features:
One-stop music post-production.

From tracks to ready-to-distribute music in minutes.

Easy to use and navigate.
Unlike the above AI mixing tools introduced, Songmastr is capable of using Python library - Matchering to make mastering of the audio tracks users upload by referring to the reference song users choose.
What makes it stand out is that you can create 1 master each day for free. If you want to create more than 1 track per day, you should go buy credits.
Price:
Single Pack: $4 for 1 song and 3 masters
EP Pack: $10 for 3 songs and 9 masters
Album Pack: $20 for 10 songs and 50 masters
Studio Pack: $60 for 30 songs and 300 masters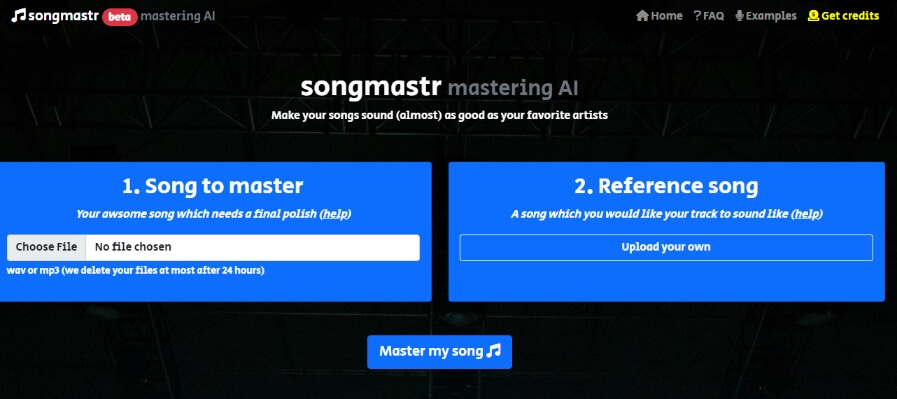 Key Features:
One-click to get masters similar to the music you love.

Powerful learning algorithm ensures mastering the essence of the reference music.

Easy to use.
It is a tool available for 64bit VST2 and VST3 plugins for Windows, and as AU and VST3 plugin for Mac, and it enables to analyze the audio tracks and automatically make small adjustment to turn tracks into a mastered track.
Before buying this plugin, please try a free version to ensure it is compatible with your setup.
Price:
Fully Automatic Mastering Processor: $95.68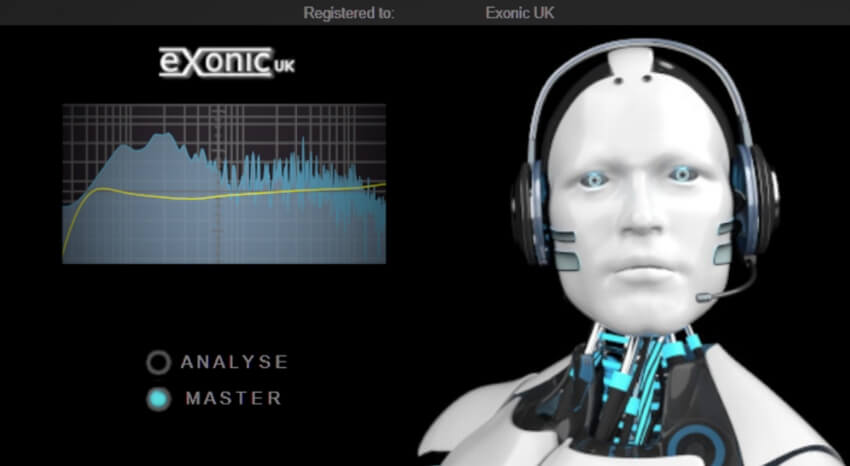 Key Features:
One-click to get masters similar to the music you love.

Powerful learning algorithm ensures mastering the essence of the reference music.

Easy to use.
Part 3: Bonus Tip to Generate a Song from Text
We have mentioned all the AI mixing and mastering tools in the market during music post-production, and if you are looking for an AI tool to help in making music from the very beginning, MusicAI is the best choice.
iMyFone MusicAI is famous for its AI cover song generator, with which you can make any AI cover songs using the singer voice you like, even any other characters voice.
But in the upcoming version, it will introduce the powerful text to music feature. Users can generate the music they want only by entering their ideas and choosing music styles and genre.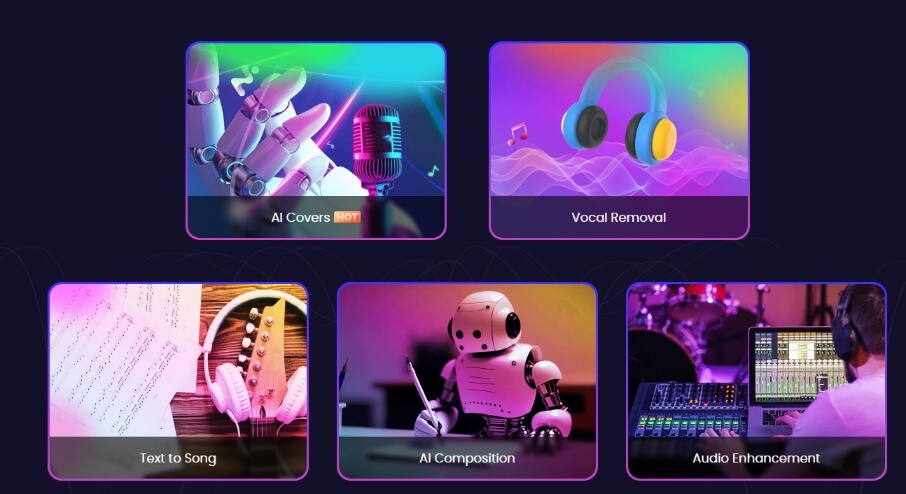 Part 4: Hot FAQS About AI Mixing and Mastering
Is there an AI that can mix music?
There are a lot of AI tools that enable to mix the audio tracks, like LANDR, Maastr, Unchanied Music, etc.
Can AI mix and master my song?
Sure, AI mixing and mastering tools like Unchained Music can save you from doing many repetitive mixing and mastering work, turning your tracks into the music ready to release.
What is the best AI mixing and mastering software?
Actually, there is no the best tool for mixing and mastering, you can choose any of them based on your specific needs.
Is there an app that automatically mixes music?
Cryo Mix is an online tool to automatically mix audio tracks, with which you only need to drop all the tracks and music elements, and click "start mixing" to get the music ready to release.
Final Thoughts
We have reviewed 11 AI mixing and mastering tools for music production, among which some of them focus on automatically mixing and mastering while others are capable of making customization for the results, and some are good for people who have no knowledge of music production while others are relatively professional.
No matter which one you choose, they can streamline your work flow and increase your production process. Moreover, you can turn an idea into a song using MusicAI - AI music generator.