If you want to know how to remove watermarks from any animated video, especially Animaker, then I can help you find the best tool for that. There are a lot of tools on the internet that are both expensive and are heavy for your device, and choosing the best one among them is quite a task in itself. In this article, I have mentioned the best and the easiest tool you can use to remove Animaker watermarks. Let's see what that is, shall we?

Part 1. How to Remove Animaker Watermark -MarkGo[Quickest Effective Way]
The most effective tool you can use is iMyFone MarkGo. It is one of the best removers for Animaker watermarks and is also user-friendly. You don't need to pay even a single penny to buy this, nor do you need much space. It helps users remove watermarks from any video within just a few clicks. And the greatest part is that it doesn't blur your video at all. Let's see how that is done.
Tips
Hunting for a tool to get rid of Animaker watermark efficiently? Why not try
iMyFone MarkGo
, a professional watermark remover that helps you remove watermark 100% clearly with AI-powered Technology within 5 secs in 1 click.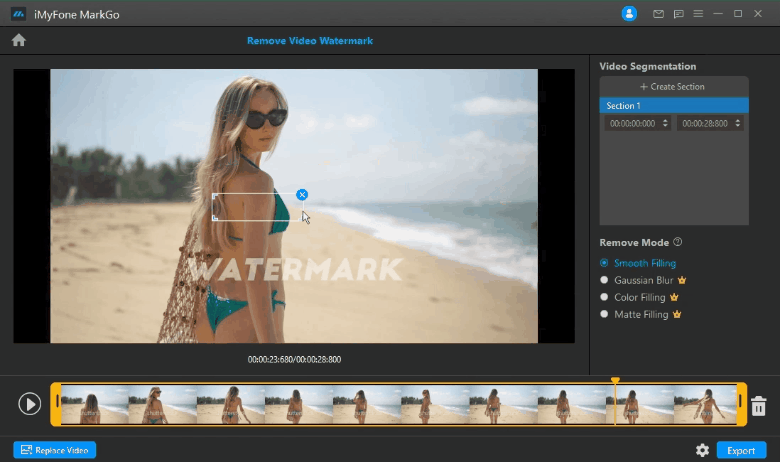 Watch the video tutorial to learn more about MarkGo.
There are three ways you can easily remove the watermark from an Animaker video. It can be done by detecting the color around the watermark and then covering it with it; this method is called color filing. Another method is selecting a similar area that you want to remove and then covering it up so that your watermark is removed; this method is called a matte filling. The last method is selecting the watermark and blurring it for a smooth video effect; this is called gaussian blur.

Here are the steps to remove the Animaker watermark for all beginners and professionals. This tool can be widely used by anyone.
Step 1: Download MarkGo
The first thing to use this tool is by downloading it from its official site so that you don't have to pay anything. If you download it from any other site, there are chances that you are going to get scammed and might have to pay to buy it. That's why opt for the official site, and once you have downloaded it, you need to install it into your system properly. Once installed, open it for use, and see the next steps.
Step 2: Import your Animaker video
Once you have opened it on your device, you will need to import your video into this tool to remove the watermark. For that, there is an import icon present in the center of your screen in black and white. Click on so that a popup window comes, and from there, you can select your video from the gallery and import it here in markgo.
Step 3: Remove watermark by covering the area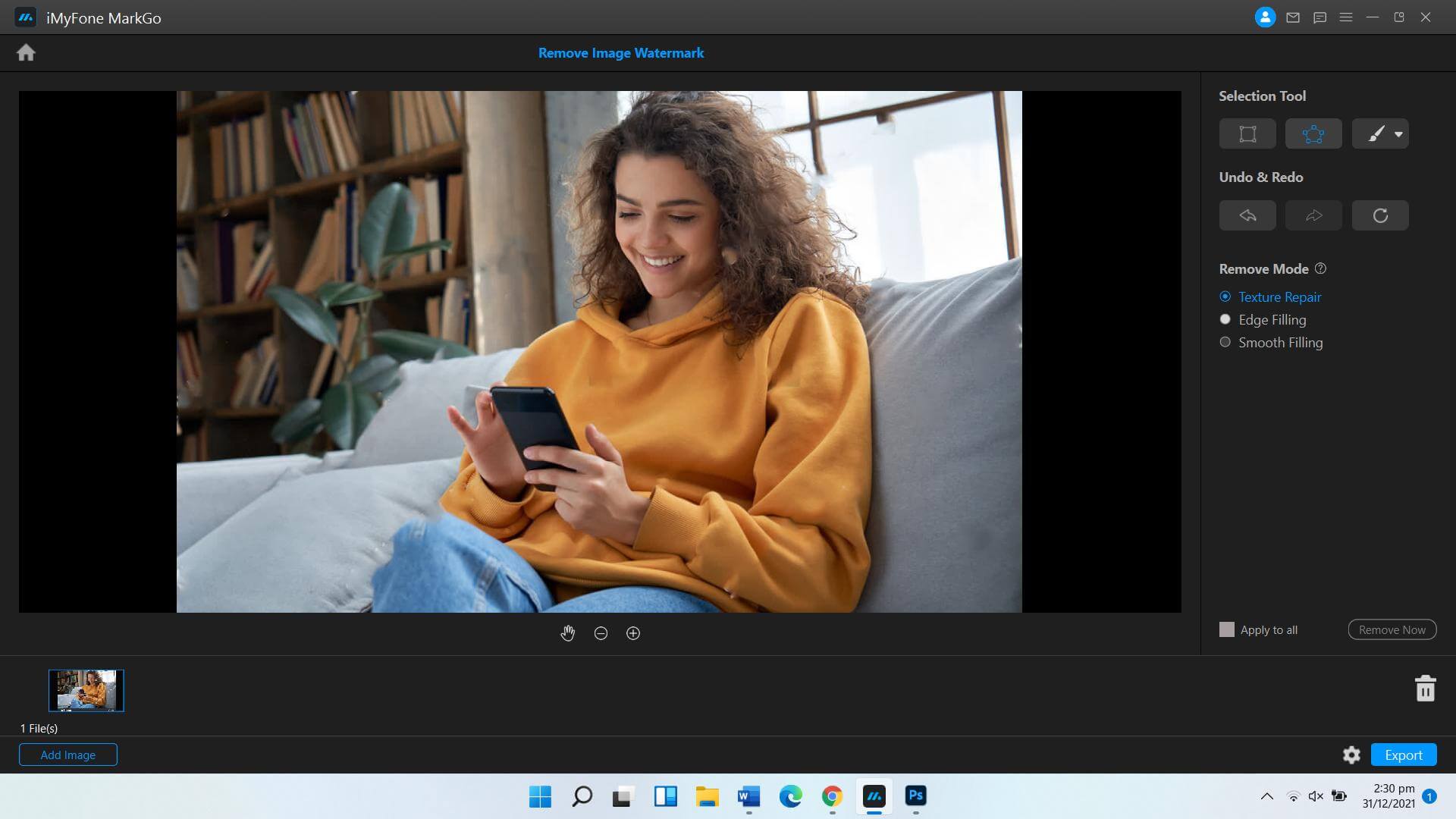 To remove the watermark, you need to select the watermark in the video and then drag a small box that is present in the toolbar over this watermark. This will remove the watermark from the desired video.
Step 4: Recheck the video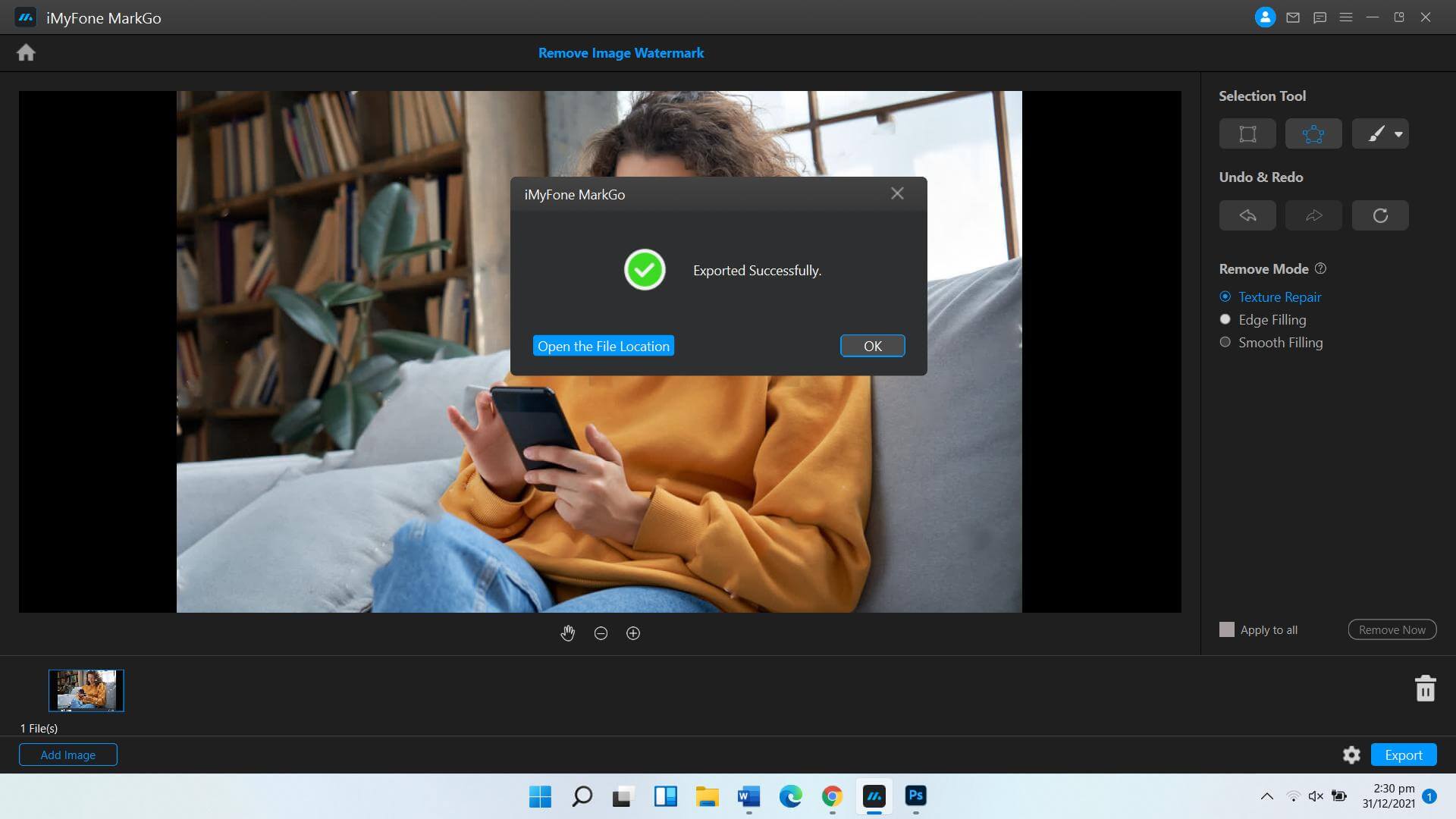 Now play the video and see if the watermark has been removed properly or not; if not, then repeat the process.
Step 5: Save the file to export it
Once you have done removing the watermark, you can save the changes by pressing either shift and s or by clicking on the save button present on your screen. You need to give it a new name and save it in your desired folder for easier access.
That's all that you need to do to remove the GoAnimate watermark by using iMyFone MarkGo.
Part 2. FAQs- How to Remove Animaker Watermark for Free
1. Does Animaker have a watermark?
Yes, Animaker has watermarks. Whenever a user makes an animated video from the Animaker, there is a watermark on it showing that this particular video has been made by the Animaker. This gets annoying most of the time as it gets in between the proper viewing of the video. But don't be disheartened. GoAnimate removing the watermark is also possible!
2. Is it possible to remove the watermark from the video?
Yes! You can remove watermarks from videos easily and quickly within a few steps. That can be done by using the best tool for it, which is iMyFone MarkGo. That is the best and user-friendly tool that you must try as it is also free. If you want to know how to remove the watermark from the animated gif, then see the steps given in part 1.
3. How do you get rid of Animaker?
If you want to get rid of Animaker and its watermark from your animated videos or gifs, then you should opt for the best and the easiest tool for it. That is also arranged for you in this article. There is a tool called iMyFone MarkGo that is best for this purpose. See the steps in part 1 to get a clear idea of how it works.
4. How do I remove a watermark?
Removing a place watermark is the same as removing any other watermark from your videos. If you want to know how to remove watermark animated gifs, then you should download the best tool for it. I would recommend that you use iMyFone MarkGo for this purpose. The steps are given in part 1 if you want to learn how to remove them.
Conclusion
Well, I guess that is all that you must know to remove the Animaker watermark. Removing an Animaker's watermark is not that difficult, especially if you have the right tool. In your case, you have the best tool, and that is iMyFone MarkGo. It is best not only for its ability to remove watermarks without destroying the quality of the video but also because it is free and is lightweight. Also, it doesn't require you to have great editing knowledge to remove watermarks, just follow the steps, and within a few clicks, you will have your video watermark-free. Hopefully, this article was helpful to you, and you learned how to remove watermarks from your Animaker videos. And all your questions related to how to remove watermark in Animakerhave been answered too. That's all for today!