Have you been looking for excellent ways to capture recordings of meetings, interviews, personal conversations, or even songs, then you need to look no more since the online voice recorder and voice recorder apps.It helps you record your voice through a microphone and save the recording as an mp3 file which comes in very handy now.
This article looks at the different types of online voice recorders, their functions, their pros and cons to give you an easy time when deciding on what works best for you.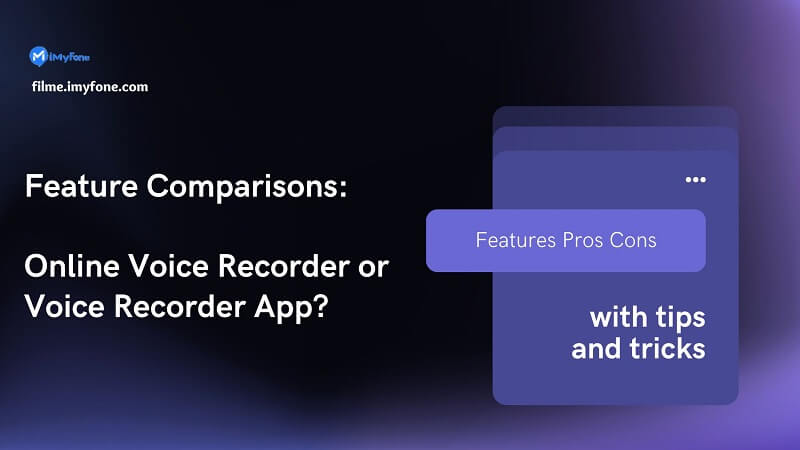 Part 1: 3 Powerful Online Voice Recorder
Vocaroo is an online voice recorder tool that enables all these functions to happen. You can record, send, save and download your voice messages easily through your browser. It can be used during online office meetings, lectures, digital storytelling, and giving feedback online.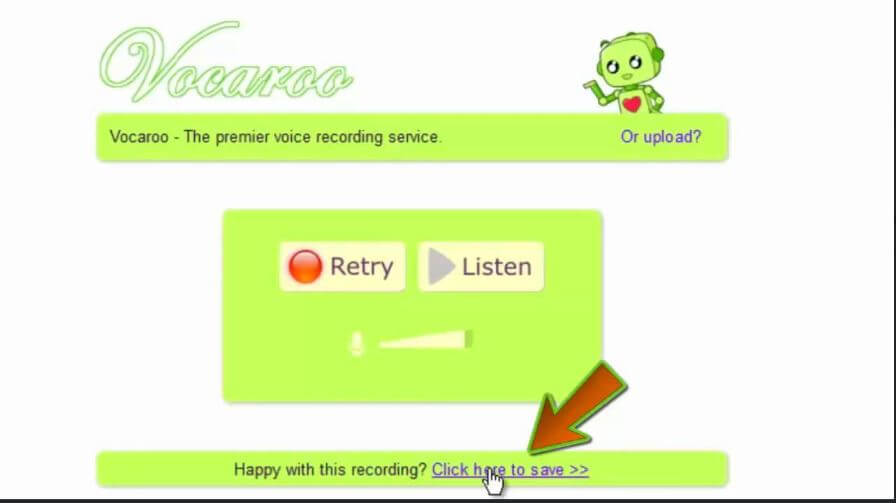 Functions
Vocaroo is used by learners to record audios, for example during dictations and to record feedback.

Vocaroo allows users to share their audio products through blogs, email, or social media.

Vocaroo is used in class activities such as podcasting, dramatizing events, online discussions, and explaining concepts online.
Pros:

Vocaroo is free and easily accessible all around the world as long as you have an online browser

Vocaroo is easy to use if you have the flash player and microphone installed

Vocaroo ensures privacy settings are in place and is able to track cookies
Cons:

The website is not suitable for users with hearing or visual disabilities.

Vocaroo does not take any accountability for the content recorded on it. Users need to use the tool ethically
REV is a private online voice recorder tool that is easy to use and 100% free to download on both android and iPhones. REV enables the recording of high-quality videos, editing the files, downloading them, and transcribing the speech into text.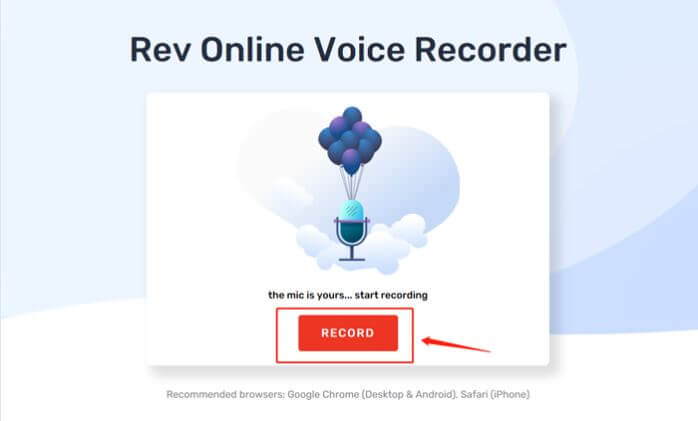 Functions
REV is a perfect tool for phone interviews and meetings as it allows the recording and transcribing of both incoming and outgoing calls for iPhone users.

The speech-text solution offered by REV provides so much accuracy thereby maximizing the value of your content, providing more accessibility for your brand, and growing your audience.
Pros:

REV is completely free to use, you can record and download an MP3 at no cost.

REV ensures that your recordings are only accessible to you, and privacy and security is guaranteed.

REV is very easy to use once it has been downloaded.
Cons:

Transcribing the speech into text may take a longer time if the audio quality is low. If you are working to meet a deadline this might cause inconvenience.
Speakpipe is another online voice recorder option that is suitable for all devices, including iPhones, iPods, iPads, and Androids. It is very convenient as it enables the user to record audio from the microphone without the help of any software. The recording is then locally produced on your computer and the number of recordings is not limited. You can then save your recordings as desired, either on the speakpipe server or via email.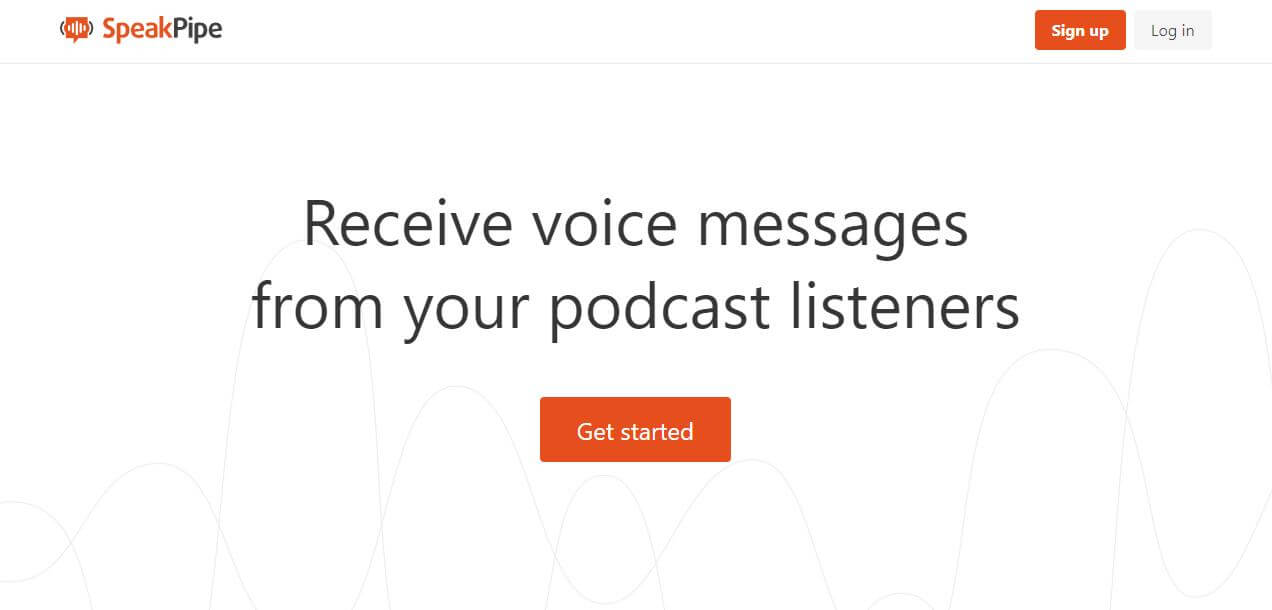 Functions
Speakpipe increases the rate of interaction with your audience by allowing voice messages to be sent directly from your website by your listeners.

Speakpipe ensures free engagement with your audience such that you can send short personal voice recordings and they may send back a voice reply.

Speakpipe makes it easy for users to send voice messages which go straight into your inbox.
Pros:

It is a user-friendly interface that provides clear instructions on how to operate.

It records audio using the microphone on your device and you can upload it whenever you want.

It allows you to save your recording on cloud memory and access them whenever you want.
Cons:

Speakpipe has limited features and no editing options for your recorded audio.
Part 2: 3 Excellent Voice Recorder App
Voxbox voice recorder is used for both recording and editing audio. It has a straightforward interface and clean interface which helps in the mastery of this tool and enables you to edit your recording by providing the cutting, copying, pasting, and delete options.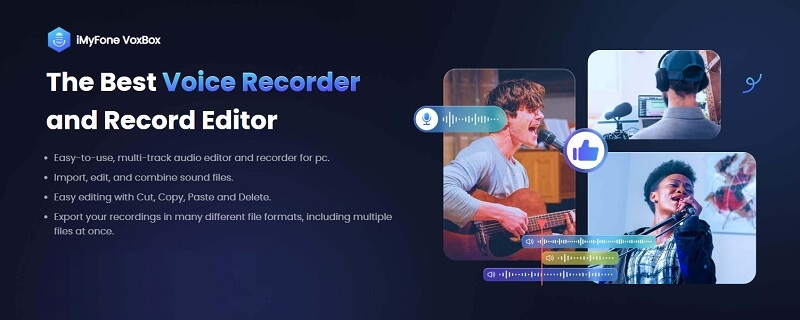 Functions
The tool is used by songwriters when recording songs to cut, copy, paste or delete to come up with the desired results.

The tool is responsible for importing, editing, and combining files.

Voxbox allows your recordings to be exported in different file formats.
Pros:

Provides both the editing and recording tools.

Voxbox has a high output quality technology which ensures your recording output is perfect.

The tool is secure and guarantees privacy by ensuring your record is only accessible to you.
Cons:

The tool may malfunction and you end up losing all the information.

Any exterior noise may block a key piece of detail that is important for the output.
Voice recorder [android] is very convenient for you since it is already installed in the browser. You can capture records of your meetings, personal notes, speeches, songs, and lectures. The tool also has no time limits hence your recordings can be as long as you want.

Functions
It allows you to easily record events without the help of a second party.

The tool allows you to record and share your recording easily.

It also allows you to choose what kind of file type you prefer to record.
Pros:

Voice recorder is very simple and easy to navigate through.

It is free making it accessible to a big number of people.

The tool provides security of your data by ensuring that the data collected is not shared with any third parties.

The tool is already installed on your device so it does not take up any more of your storage.
Cons:

The tool does not allow you to record phone calls.
The voice recorder and audio editor [IOS] have made it very easy to keep track of your conversations, meetings, or interviews by simply recording the entire event. The browsers have the microphones already installed which capture high-quality audio you can conveniently use later.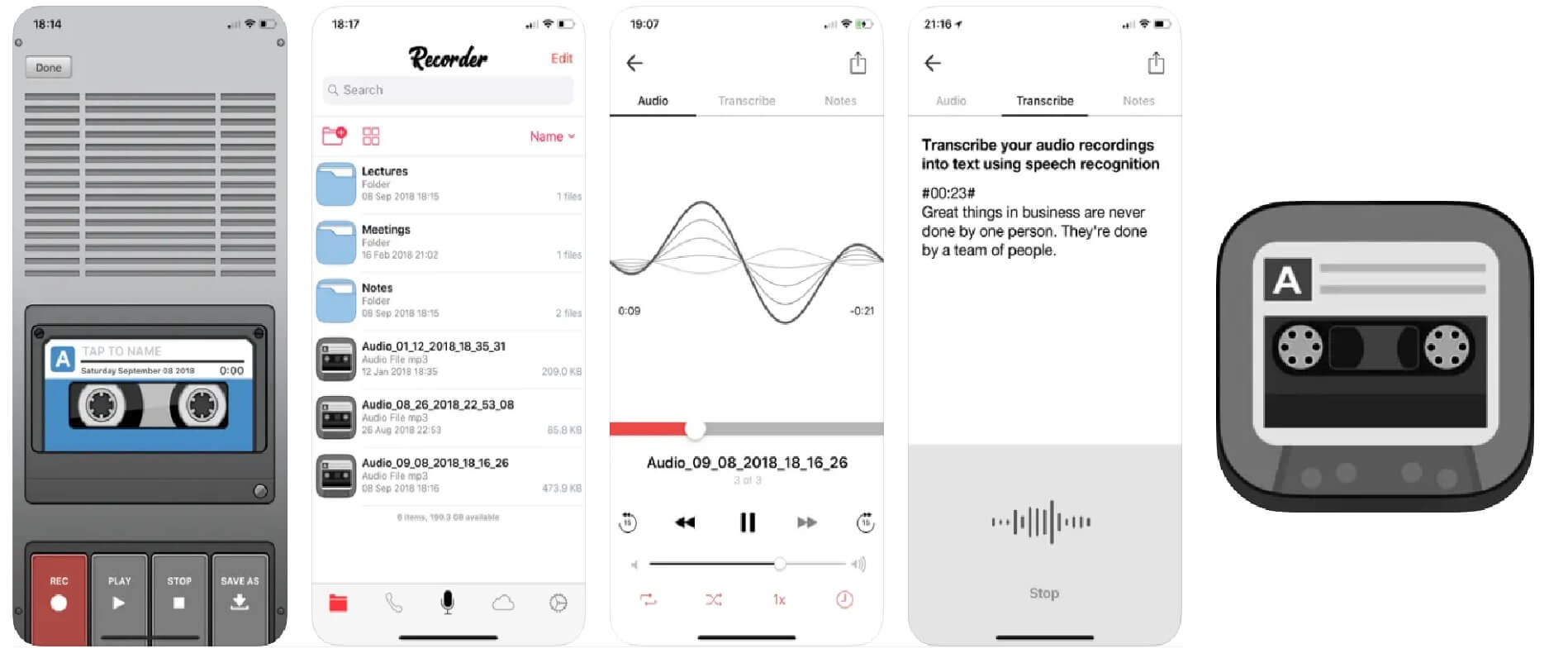 Functions
The tool is responsible for recording voice with high quality.

It supports the pause, play, and stop operations of the audio file.

It is responsible for sending and sharing your recording.

It allows recording in the background even when the display is off.

The tool is responsible for deleting your recording right from the app and saving the recording file.
Pros:

The app enables you to record voice memos and sounds of any length.

The recording output is of excellent quality.
Cons:

Its selection of audio editing tools is limited.

The voice recorder and audio editor[IOS] do not provide any transcription options for your recording.
Part 3: Comparisons: Online Voice Recorder or Voice Recorder App?
Pros of online voice recorder:

Online voice recorder is a convenient and simple tool that can be used in your browser as long as the microphone is installed.

The tool guarantees security and ensures that anything recorded is only accessible to the user.

It allows you to crop your recording to only the section you need.

It automatically deletes the silent fragments at the end and beginning of your video for your convenience.
Cons:

The tool is not suitable for users with hearing or visual disabilities.

Online voice recorder does not take any accountability for the content recorded on it. Users need to use the tool ethically and be accountable for whatever they record.
Pros of voice recorder app:

Voice recorder is very simple and easy to use.

The tool provides data security by making sure that the recording can only be accessed by the user.

The tool does not give any time limitations for your recordings.

The output of the recording is of very high quality.
Cons:

It has a limited selection of auditing and editing tools.

It does not allow you to transcribe your recording from speech-text.

The tool does not allow you to record phone calls.
Conclusion
There are various voice recording apps and online options in the market. However, Voxbox as a voice recorder app is sure to work the best for you for all your needs when it comes to your voice recording needs. All the editing tools as well as the advanced technology that it has are sure to be of great use to you.