In February, Spotify debuted DJ in beta, introducing Spotify AI DJ Voice. This personalized AI guide intimately understands your music taste, crafting playlists that resonate.
The innovative connection it fosters between fans and artists has made it a widely discussed feature on social media, as users worldwide embrace its unique musical journey. Now available in 50 markets, including the UK, US, and Australia.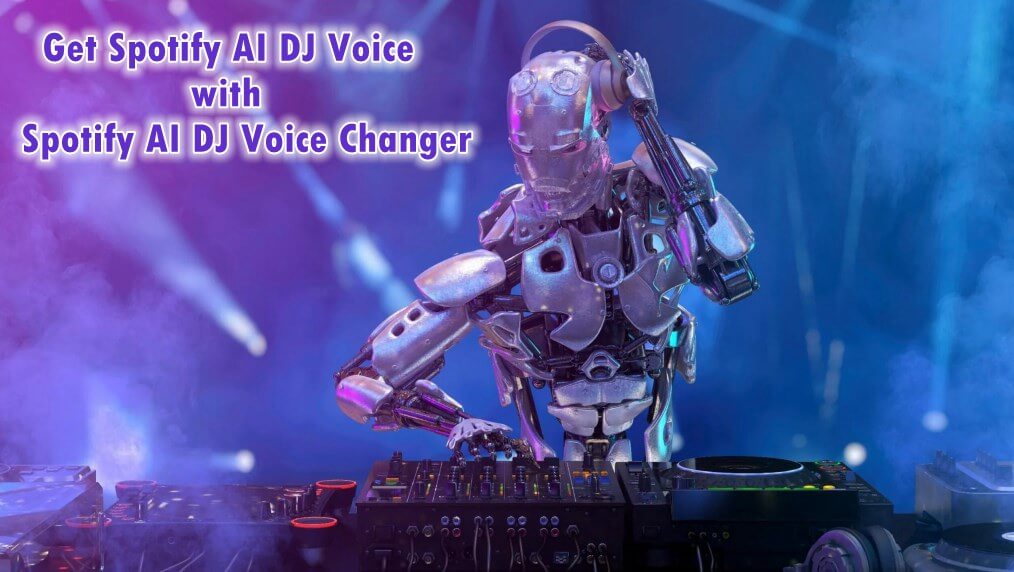 Part 1: What is Spotify AI DJ Voice?
Spotify DJ, driven by AI and tailored to your listening patterns, offers a curated music experience. This innovative service, featuring a DJ-like voice, aligns tracks with your preferences and provides insightful commentary on artists.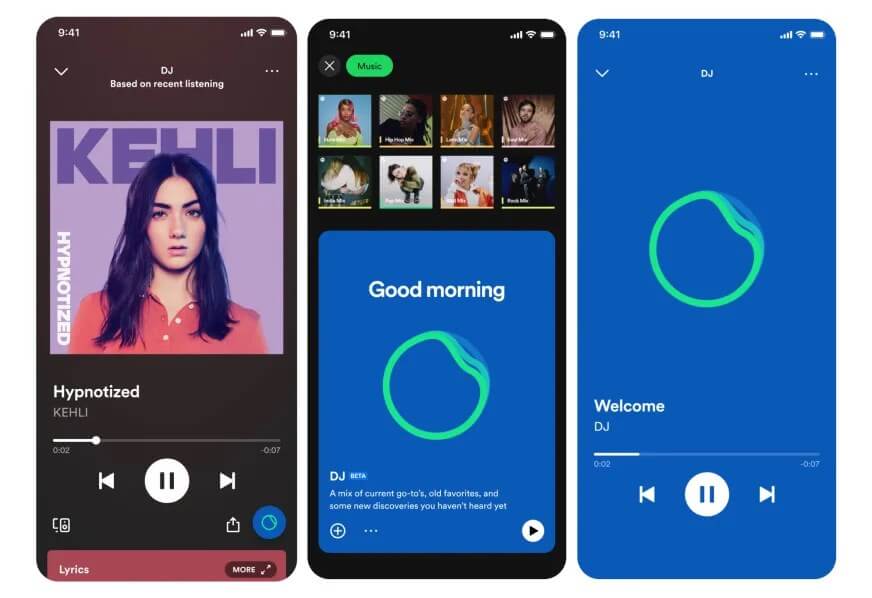 It complements Spotify's other personalized features like Discover Weekly and Wrapped playlist, enhancing your music discovery journey within the Spotify app.
Part 2: How to get Spotify AI DJ?
To access Spotify AI DJ, be a Premium user ($9.99/month). Update your Spotify app. Steps:
1. Ensure the latest version via app store or 'Update Spotify Now' (desktop).

2. Open Spotify on your device's Home screen.

3. Go to 'Music' tab; find the DJ card.

4. Tap Play for DJ mode, or add to Library with Plus sign. Enjoy the experience!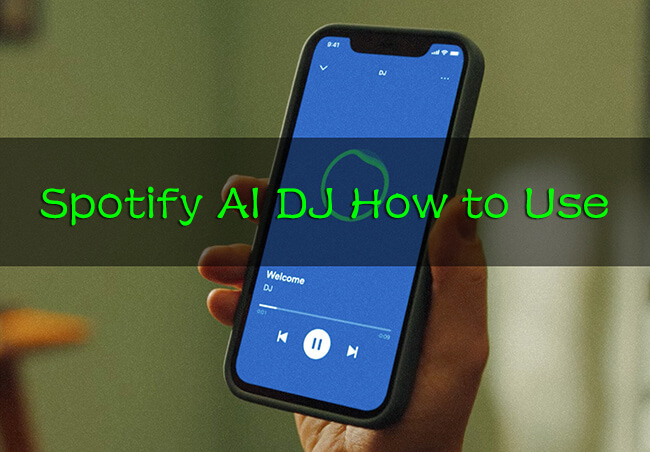 Part 3: How to Get Spotify AI DJ Voice with Spotify AI DJ Voice Changer?
MagicMic is your gateway to real-time ai voice changer through state-of-the-art AI technology. Emulate the distinctive tones of Spotify AI DJ Voice effortlessly. Immerse in the world of MagicMic's Spotify AI DJ Voice, designed for passionate Spotify enthusiasts.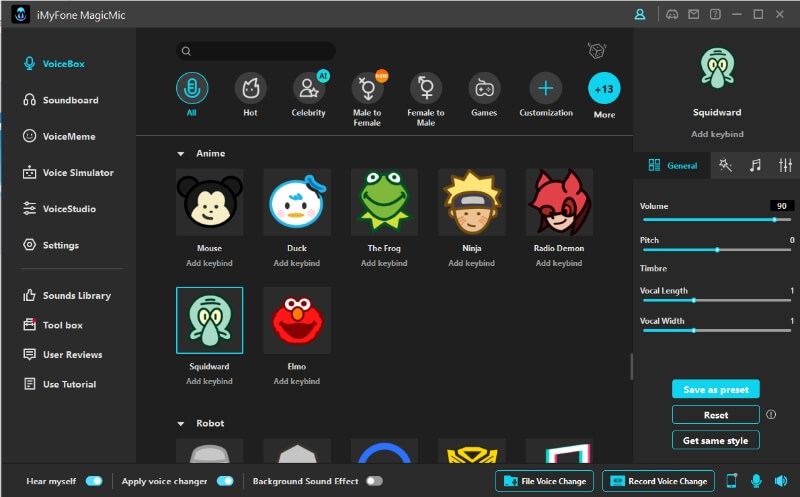 Key features of MagicMic
Spotify AI DJ Voice Changer
225+ voice filters, 600+ sound effects, 200+ voice memes
Extensive Voice Library: Includes Spotify AI DJ, Simpsons, SpongeBob, and more.
Real-Time Voice Changing: Chat, game, or stream with transformed voices.
Customizable Effects: Adjust pitch, tone, and background effects.
Easy Integration: Seamlessly works with popular platforms and games.
Hotkeys and Macros: Quickly switch between voice effects.
User-Friendly Interface: Intuitive and easy to use.
Watch the Video Below to Know More About
Stranger Things AI Voice
How to get Spotify AI DJ voice?
Step 1: Download and Launch
Install MagicMic software, log in to your account.
Step 2: Configure Input and Program Settings
Choose your main microphone as input, enable "Apply Voice Changer," activate "Hear Myself."
Step 3: Select the MagicMic Virtual Audio Device
Select Virtual Audio Device as input in your preferred app for seamless voice modification.
Step 4: Choose Voiceor CreateAI Voice
Explore effects , assign keybinds, create personalized AI voices, such as Spotify AI DJ voice.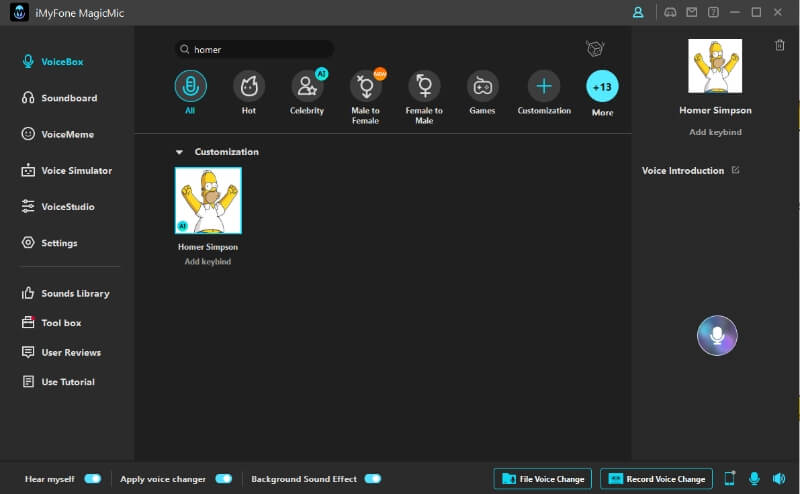 Part 4: Who is the Voice of Spotify AI DJ?
Spotify's AI DJ voice, modeled after Xavier "X" Jernigan, Head of Cultural Partnerships, gained fame as a host on Spotify's personalized morning show, The Get Up. While Xavier "X" is the initial model, Spotify hints at potential future voice options.
Currently, no official method to remove the AI DJ voice exists except by skipping tracks or exiting the feature. When played through desktop with Spotify Connect, the focus remains on music playback.
Part 5: FAQs about Spotify AI DJ Voice
Can I switch between different AI voices, including Spotify AI DJ Voice, using MagicMic?
Yes, MagicMic allows you to switch between different AI voices, including the Spotify AI DJ Voice, providing a versatile and customizable experience for your voice transformation needs.
Why is my Spotify AI DJ not talking?
Ensure the "AI DJ" toggle is on in account settings or try logging out and back in to refresh settings.
Why is my Spotify voice not working?
Ensure your microphone is enabled in app/device settings, minimize background noise, and confirm your app/device is connected to the internet.
Final words
In conclusion, the dynamic duo of Spotify AI DJ Voice and MagicMic Voice Changer opens up a world of personalized entertainment. Elevate your music experience with AI-driven playlists and explore the endless possibilities of voice transformation. With these innovative tools at your fingertips, the realm of audio entertainment is yours to explore and enjoy like never before.Don't wait, try it now!(use MagicMic)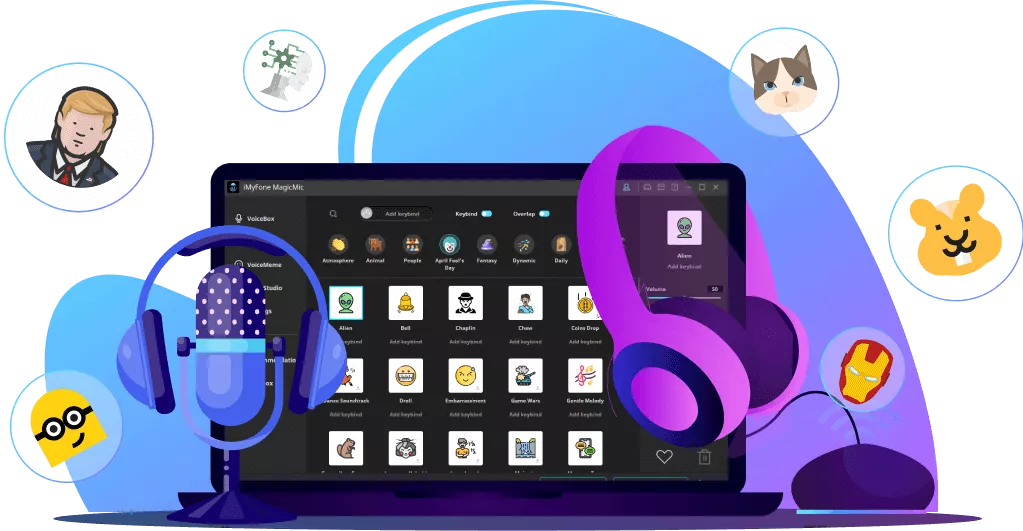 225+ Voice effects for one-click voice changing in real-time.
Huge library with 600+ Voice Effects and 200+ Voice Memes.
Sound emulator in games, live, chatting, online classes, and more.
Voice recording and audio voice changing is supported.
Voice studio lets you create any voice you like.