The Play Station 4 and 5 stand tall as some of the most sought-after gaming platforms. Are you a bit hesitant about letting your voice ring out in a PS4 or PS5 game? Do you find yourself wishing you could mute the microphone, but find it tricky since you're part of a team game? Have you ever contemplated acquiring a headset that comes with a voice modulation feature, allowing you to effortlessly present yourself in a more appealing tone?
If any of these scenarios trouble you or if you simply aspire to add a dash of extra charisma to your in-game persona, then you've landed on the perfect page. This piece will introduce you the best PS5 voice changer designed for games. With their assistance, concealing your true voice becomes a breeze.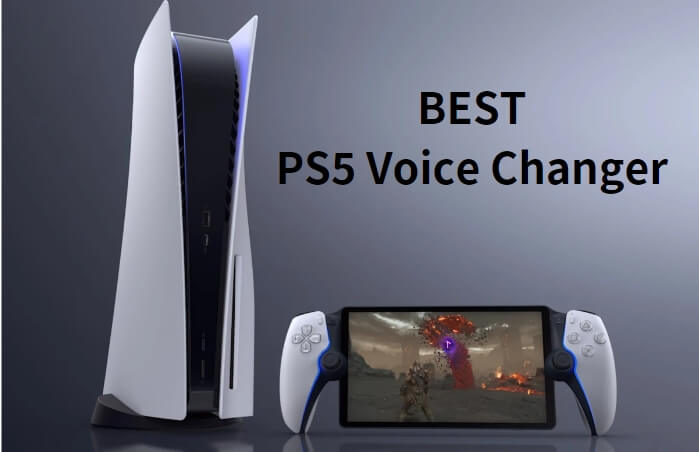 Part 1: Best Voice Changer for PS5 & PS4
iMyFone MagicMic stands out as an impressive voice changer, providing effortless voice alteration. Its capabilities for modifying voices are not limited to just PS4/PS5, it extends to various other platforms such as Skype, Zoom, Discord, PUBG, Overwatch, and more. Its popularity stems from its intuitive interface and diverse range of voice effects, which users find highly appealing.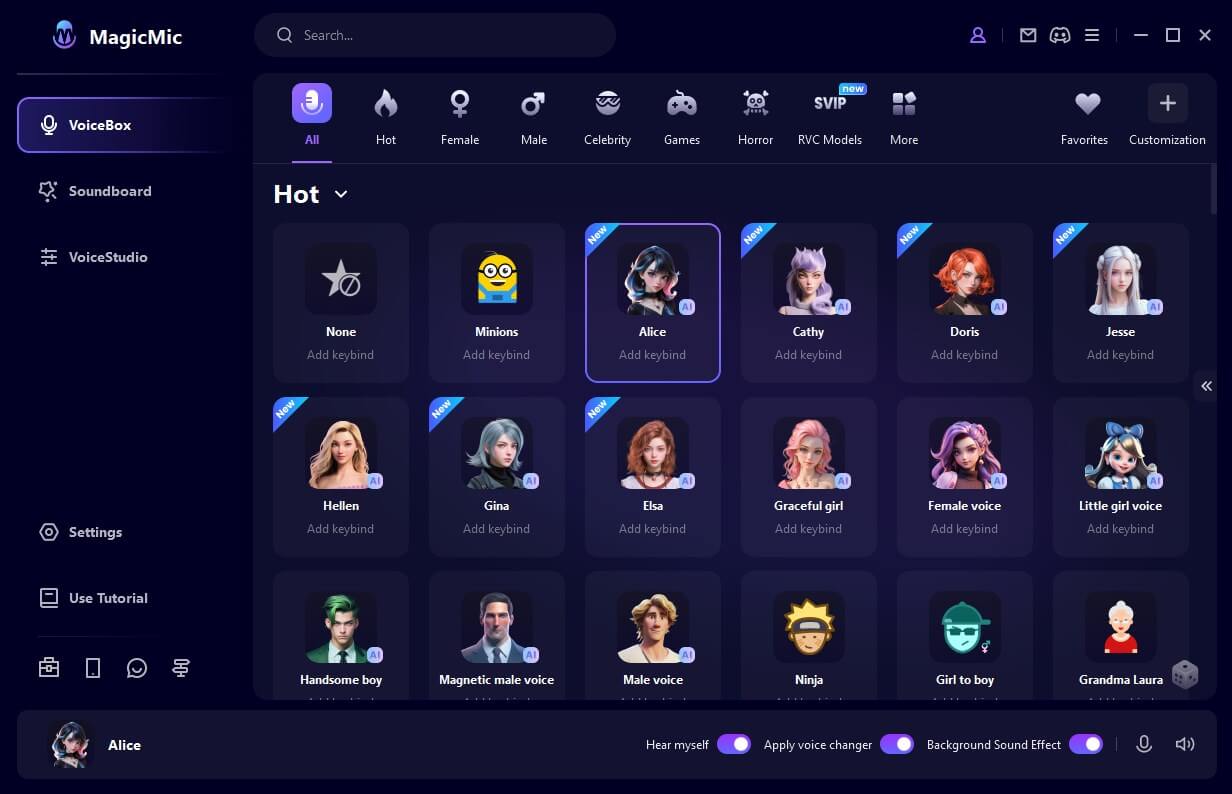 How to use MagicMic PS5/PS4 Voice Changer:
Step 1:Begin by navigating to the system settings on your PS5 or PS4. Access the 'Remote Play' option and activate it.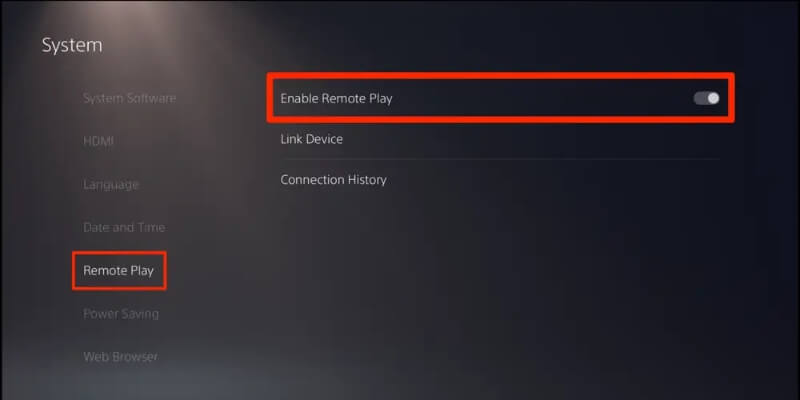 Step 2:Proceed to download the MagicMic application and install it on your PC. Once installed, launch the application.
Step 3:Within the MagicMic application, pick your microphone headset and speakers. Explore the assortment of voice effects within the app. Make sure to enable the 'Apply voice changer' and 'Hear Myself' options located at the bottom of the window. You can also utilize the soundboard found within MagicMic.
Step 4:On your PC, access the primary system settings and select 'Sounds'. Set 'MagicMic Virtual Audio Device (WDM)' as your Default Microphone.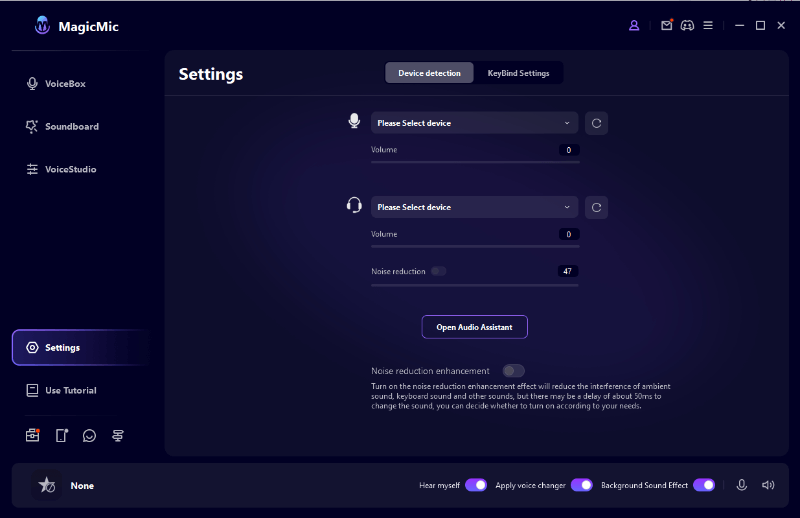 Step 5:Following this, visit the PlayStation website to download the Remote Play App. Sign in with your account and establish a connection to your PS5 or PS4.
Key features of MagicMic
PS5 Voice Changer
It provides 250+ voice effects, 600+ soundboards, and 200+ voice memes.

Real-time low-latency high-quality voice change function, compatible with many game platforms and live streaming platforms: Skype, Zoom, Discord, PUBG, Overwatch, Discord, Twitch and more.

You can customize your own hotkeys to quickly switch sound effects when playing games.

Clear voice in noisy environments with noise reduction.

Record and modify sound from any origin to enhance various content.

Supported OS: Windows, Mac, Andriod, iOS
Video
Watch the Video to know more about MagicMic voice changer for PS5/PS4
FineShare FineVoice stands out as a well-liked voice changer on PS4 and PS5. It not only facilitates real-time voice alteration in numerous games, but also operates seamlessly across various conference and live streaming platforms. FineVoice is also compatible with Xbox, Twitch, Discord, Fortnite, CSGO, and more.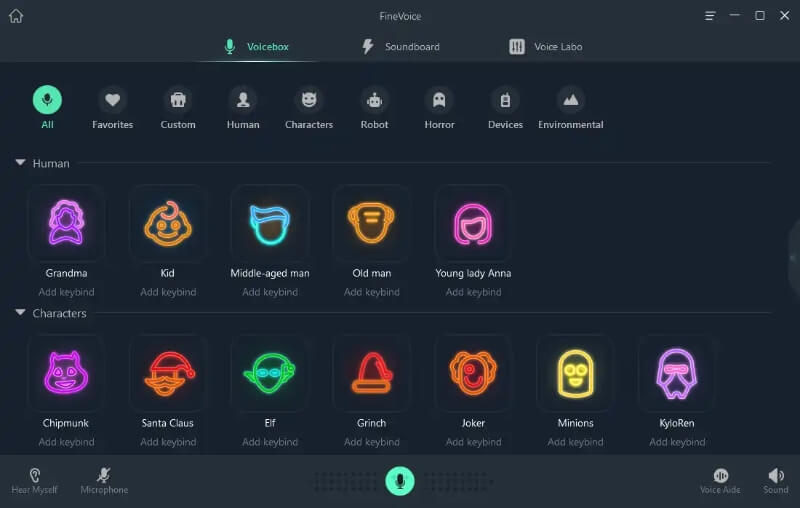 Key features
Over 30 voice effects and 200+ sound effects available.

Customize and upload your own sound files easily.

Utilize the Voice Labo feature for precise sound manipulation.

Supported OS: Windows
For those seeking top-notch PS5 voice changers, consider the Clownfish option. It boasts a wide array of voice effects like pitch manipulation, robotic tones, echoes, and more. Additionally, the Clownfish voice changer includes a text-to-voice converter, allowing the transformation of text into spoken words using the selected altered voice.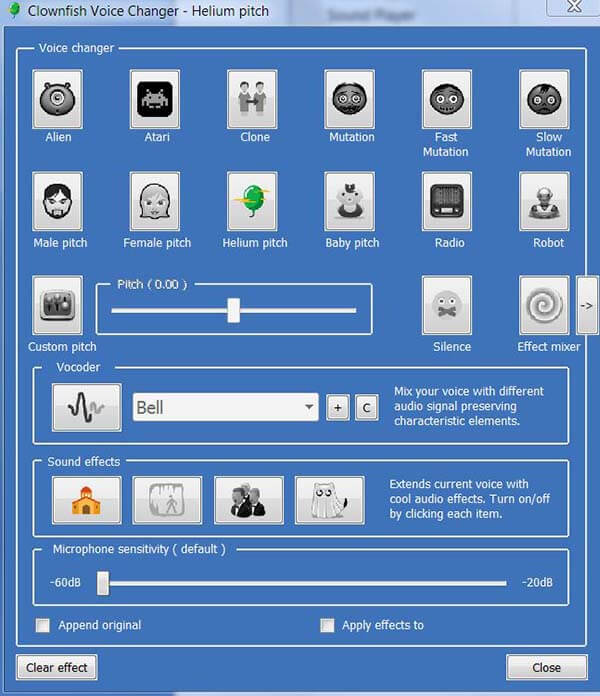 Key features
Instant voice alteration in real-time.

Convenient switch between pre-set voice effects.

Compatibility with Virtual Studio Technology (VST) plugins.

Seamlessly integrates with Discord, Skype, TeamSpeak, and other platforms.

Supported OS: Windows Vista / 7 / 8 / 8.1 / 10 / 11
Part 2: Best Discord Soundboard for PS5
MagicMic PS5 soundboard alongside Sony's Remote Play app enables real-time console play on a PC, incorporating voice changer and soundboard functions through Windows. MagicMic for PS5 and PS4 not only facilitates voice modification but also offers various sound effects via diverse soundboard profiles, all accessible with a single click. Assigning preferred sounds to keybinds streamlines access, while the option to upload PC sounds enables personalized Playstation soundboards.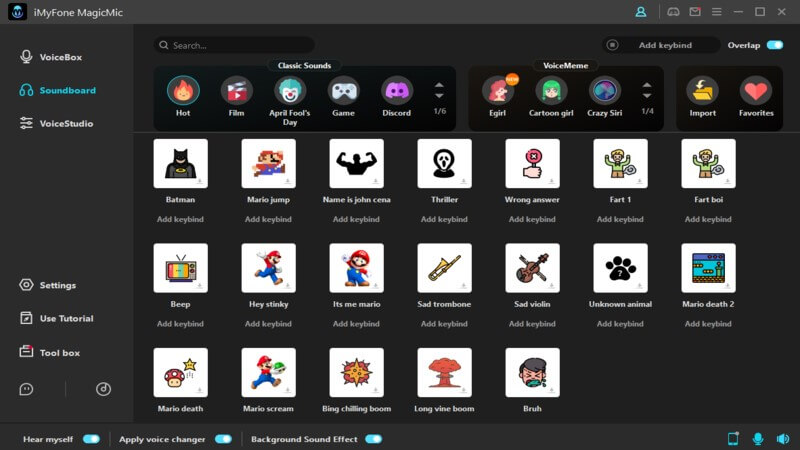 Voicemod is a versatile voice changer software. It provides a PS5 soundboard feature, enhancing your gaming experience with a range of customizable sound effects.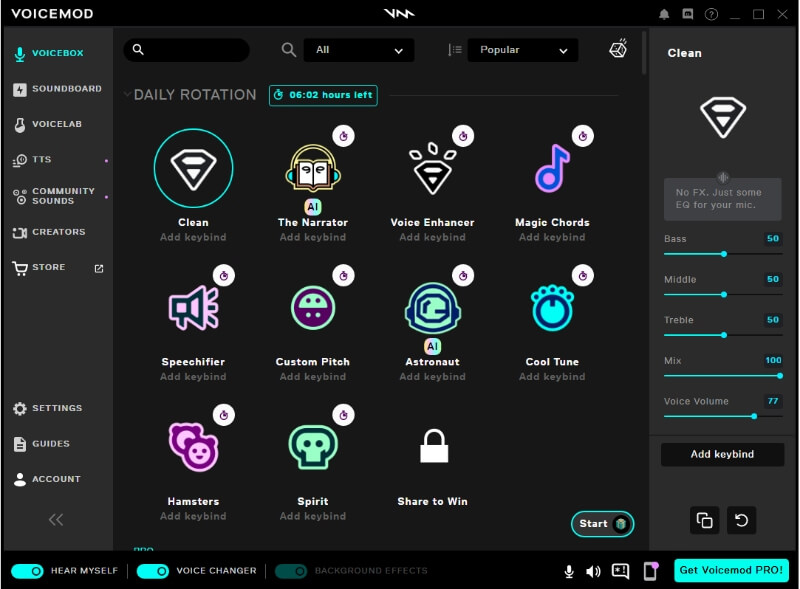 Key features
Dynamic voice alteration for gamers, creators, and Vtubers.

AI-driven voice modulation.

Swift character transitions with personalized voice presets.

Voice Skins and Avatars for Metaverse and Multiverse engagement.

OS Support: Windows 10/11 (64-bit).
An additional soundboard for PS5/PS4 option is the Myinstants Soundboard, allowing you to infuse audio with sound effects. This platform is favored by meme creators due to its extensive assortment of humorous memes.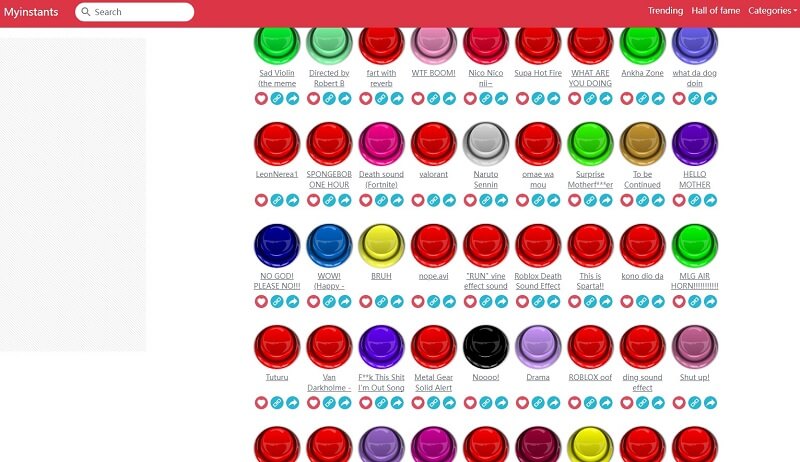 Key features
Abundance of soundboard buttons available.

Browse categories to select desired sound effects effortlessly.

Option to add favored sound effects to a personal list.

Stay updated on trending sound effects.
Part 3: How to Turn Off Voice on PS5?
Here's a simple four-step guide to disabling screen reading on PS5:
Step1:Access the PS5 home screen and tap the gear-shaped Settings icon at the top right corner.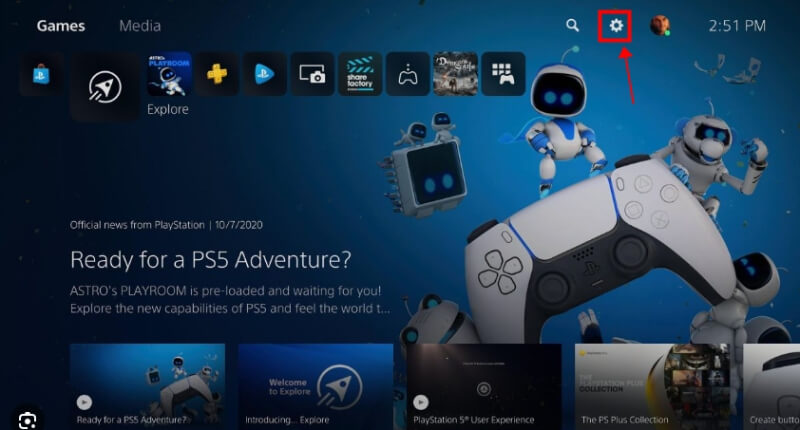 Step2:Within the Settings menu, select the Accessibility tab, the second choice listed.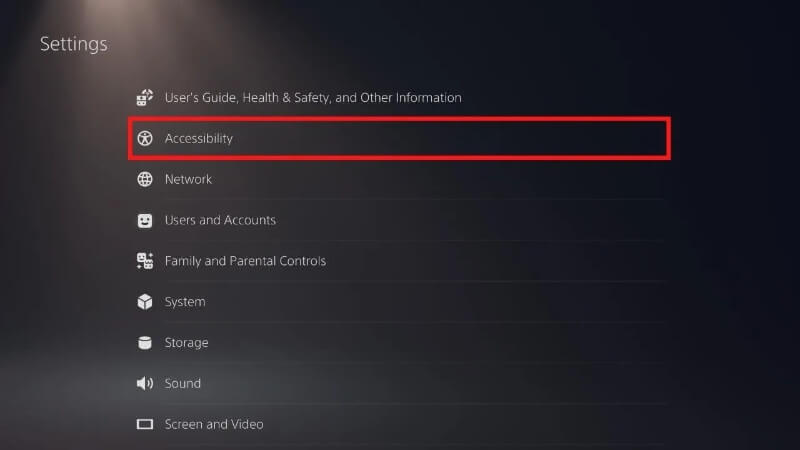 Step3:Navigate to the Screen Reader tab in the Accessibility menu. Locate the 'Enable Screen Reader' toggle.
Step4:To deactivate screen reading, click the toggle. The white dot turns gray, along with other screen reading options.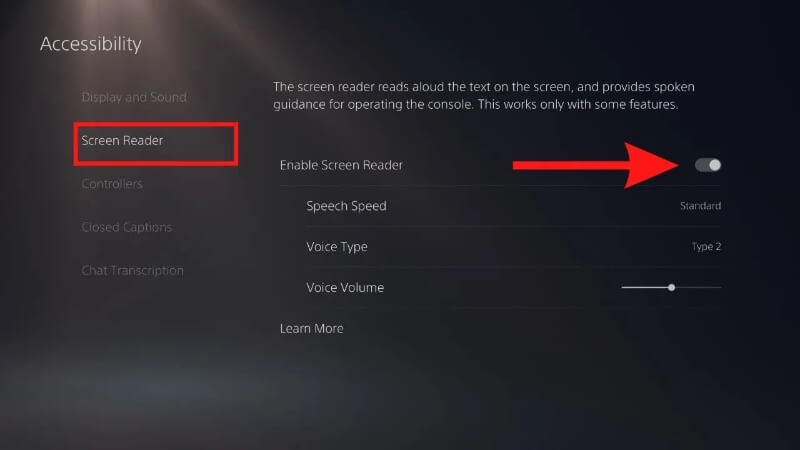 Part 4: Hot FAQs about PS5 Voice Changer
Q1. Can I use third-party voice changers on the PS5?
Yes. The compatibility of third-party voice changers with the PS5 depends on the console's software and settings. Some third-party voice changers may work through external devices or software that connects to the PS5, while others might require additional setup or specific configurations.
Q2. Can I use voice changers in party chats on the PS5?
Yes. Using voice changers in party chats on the PS5 might depend on the preferences of your fellow chat members. Some may find it entertaining, while others might prefer regular communication. Always communicate with your party members and respect their preferences.
Q3. Is the PS5 backward compatible with PS4 games?
Yes, the PS5 is backward compatible with most PS4 games, allowing players to enjoy their existing game library on the new console.
Final words
In conclusion, the realm of gaming and content creation has been greatly transformed with innovations like the PS5 voice changer. Among the standout options, MagicMic has emerged as a pivotal tool, offering seamless real-time voice modification. As PS5 users venture into immersive gameplay and creative endeavors, MagicMic provides the means to enhance their experience and unleash their creative potential.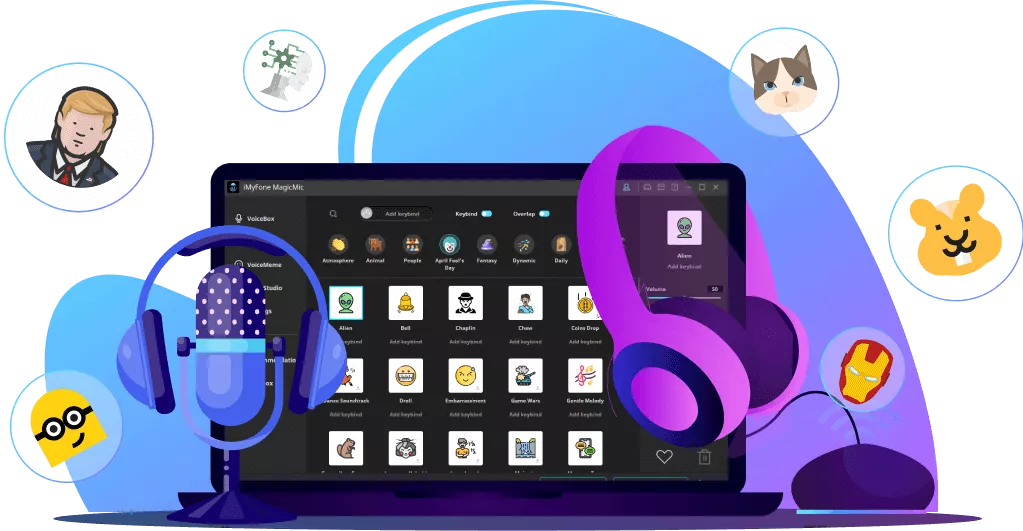 250+ Voice effects for one-click voice changing in real-time.
Huge library with 600+ Voice Effects and 200+ Voice Memes.
Sound emulator in games, live, chatting, online classes, and more.
Voice recording and audio voice changing is supported.
Voice studio lets you create any voice you like.