Unlock the full potential of your voice acting with the Benedict Cumberbatch AI Voice Changer. Discover the captivating world of Benedict Cumberbatch's ai voice and learn how to replicate it effortlessly using the MagicMic AI Voice Changer.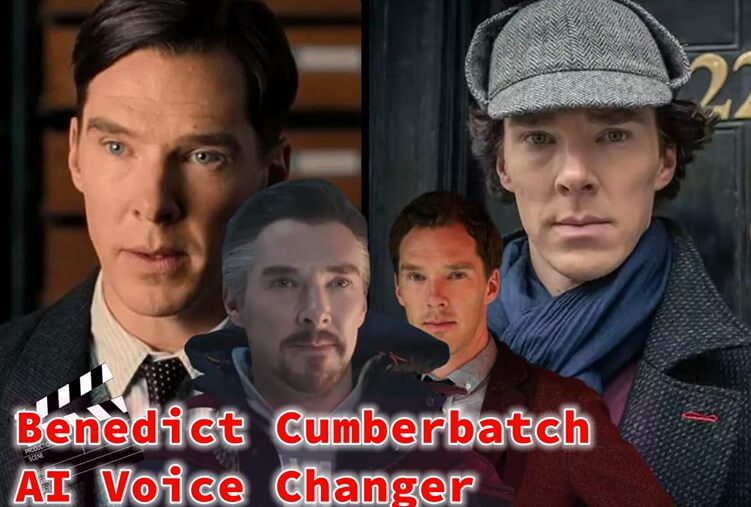 Part 1: Who is Benedict Cumberbatch?
Benedict Cumberbatch is an acclaimed English actor known for his diverse work on screen and stage. He has received numerous awards and nominations, including BAFTA, Emmy, and Olivier Awards.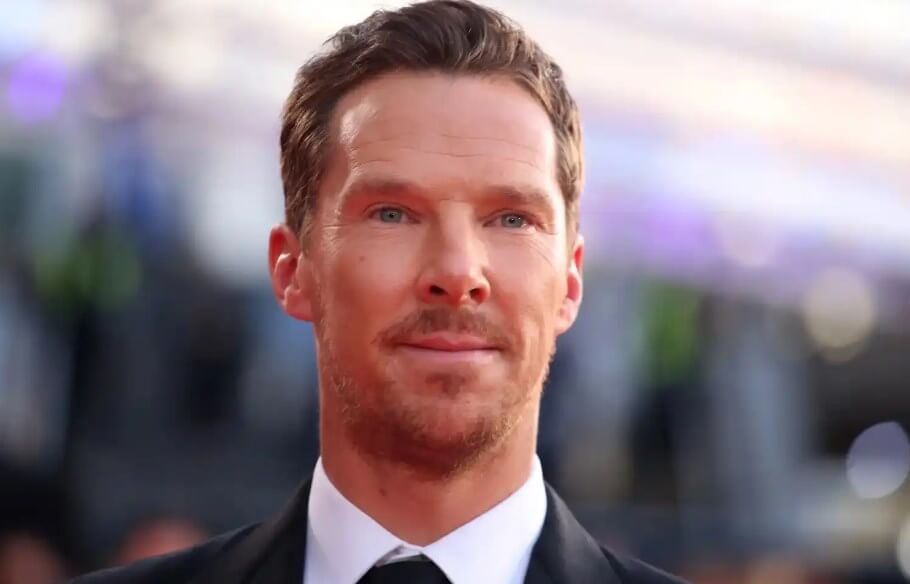 With notable performances in films like "The Imitation Game" and "The Power of the Dog," and iconic roles as Sherlock Holmes and Dr. Stephen Strange, Cumberbatch has solidified his place in the industry. From Shakespearean theater to blockbuster movies, his talent shines through.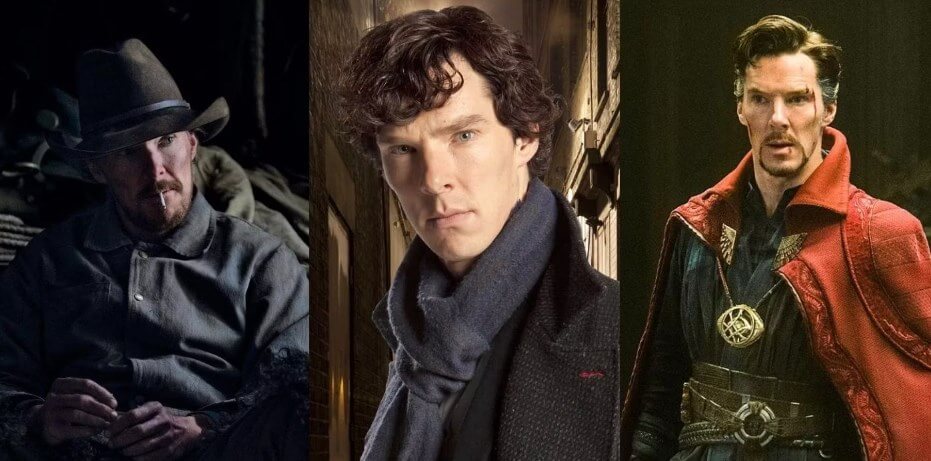 Part 2: How to Generate Benedict Cumberbatch AI Voice with MagicMic AI Voice Changer?
Unlock the transformative abilities of the MagicMic AI Voice Changer and immerse yourself in the world of Benedict Cumberbatch's voice. This advanced tool utilizes state-of-the-art algorithms to replicate Cumberbatch's distinct vocal nuances, tone, and cadence with precision.
Elevate your recordings, content creation, and live interactions with personalized Benedict Cumberbatch Voice experiences that will mesmerize your audience on platforms like TikTok, YouTube, and beyond. Unleash the power of this cutting-edge technology and captivate with Cumberbatch's signature voice.
How to use MagicMic Benedict Cumberbatch Voice Changer?
Step 1: Download and Launch
Start by downloading and installing the MagicMic software. Once installed, open the application and log in using your email credentials.
Step 2: Configure Input and Program Settings
Configure the program settings by selecting your primary microphone as the input device. Enable the "Apply Voice Changer" and "Hear myself" options to experience real-time voice modification.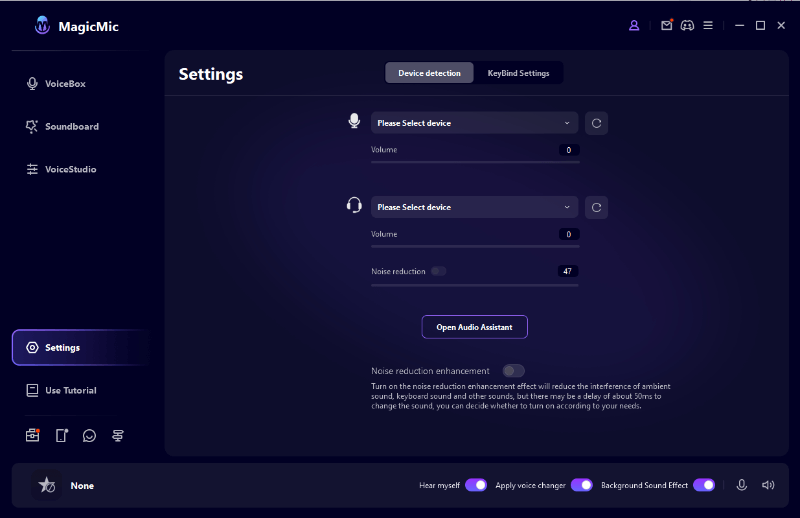 Step 3: Select the MagicMic Virtual Audio Device
In your desired application, choose the Voice Changer Virtual Audio Device as the input. This ensures accurate capture and seamless integration of your modified voice.
Step 4: Choose Voice and Sound Effects
Discover a range of voice effects in MagicMic. Experiment and choose from options like Daniel Radcliffe or others that suit your style. Set keybinds for seamless transitions between effects.
Key features of MagicMic Benedict Cumberbatch voice changer
Access an extensive library of over 600 sound effects, 200 voice memes, and 225 voice filters.

Unleash the power of diverse voice effects to replicate Benedict Cumberbatch's signature sounds. Adjust pitch, transform into different characters, and infuse your voice with unique tones.

Enjoy the ability to modify your voice in real-time during voice chats, streaming sessions, or recordings.

Create your own personalized soundboard with sound bites, catchphrases, and memorable moments inspired by Benedict Cumberbatch's content.

Seamlessly integrate the voice changer with popular streaming platforms to elevate your live streaming sessions.
Video Guide Below About MagicMic Benedict Cumberbatch Voice Changer:
Part 3: Benedict Cumberbatch Movies and TV Shows List
Here is a list of notable movies and TV shows featuring Benedict Cumberbatch:
Movies:
The Imitation Game (2014)

Doctor Strange (2016)

Avengers: Infinity War (2018)

The Sherlock Holmes series (2010-2017)

1917 (2019)
TV Shows:
Sherlock (2010-2017)

Patrick Melrose (2018)

Hawking (2004)

Parade's End (2012)

The Hollow Crown (2012-2016)
Part 4: FAQs about Benedict Cumberbatch AI Voice
1.What is the best Benedict Cumberbatch Voice Changer ?
Elevate your Benedict Cumberbatch content with MagicMic, the ultimate AI voice changer. Ideal for fans, YouTubers, and vloggers, it provides real-time transformations, an intuitive interface, and diverse effects. Streamline your voiceover workflow and unleash your creative potential. Take your Benedict Cumberbatch content to new heights.
2.How old is Benedict Cumberbatch and how tall is he?
Benedict Cumberbatch was born on July 19, 1976, making him currently 46 years old. As for his height, Benedict Cumberbatch stands at approximately 6 feet or 183 centimeters tall.
3.What are some of Benedict Cumberbatch's highest-rated films according to the Tomatometer?
Benedict Cumberbatch has delivered exceptional performances in a range of films. His highest-rated films include his portrayal of Doctor Strange in the Marvel Cinematic Universe, with movies like Avengers: Endgame and Spider-Man: No Way Home. He has also received critical acclaim for his roles in The Power of the Dog and The Imitation Game, both earning him Best Actor nominations. Additionally, the acclaimed film 12 Years a Slave, which won the Best Picture award, showcases Cumberbatch's talent. Despite some lower ratings, films like The Hobbit: The Battle of the Five Armies, Third Star, and The Other Boleyn Girl still have positive audience scores.
Final words
Embark on an exciting journey to master Benedict Cumberbatch's voice with the MagicMic AI Voice Changer. Explore his movies, generate your own Benedict Cumberbatch AI voice, and unleash the captivating essence of this iconic actor. Whether for personal projects, voice acting, or pure enjoyment, emulate Cumberbatch's voice with cutting-edge technology. Discover the power of the MagicMic AI Voice Changer and unlock the art of Benedict Cumberbatch's voice like never before.Start your free trial today!(use MagicMic)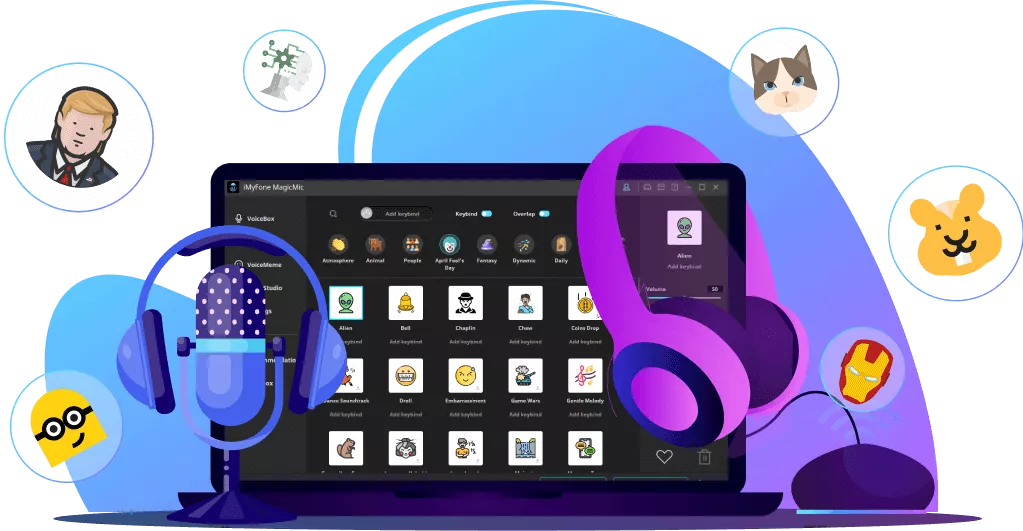 225+ Voice effects for one-click voice changing in real-time.
Huge library with 600+ Voice Effects and 200+ Voice Memes.
Sound emulator in games, live, chatting, online classes, and more.
Voice recording and audio voice changing is supported.
Voice studio lets you create any voice you like.